The Business Intelligence Software Market is Shaping the Future of eCommerce, says Market.us
---
---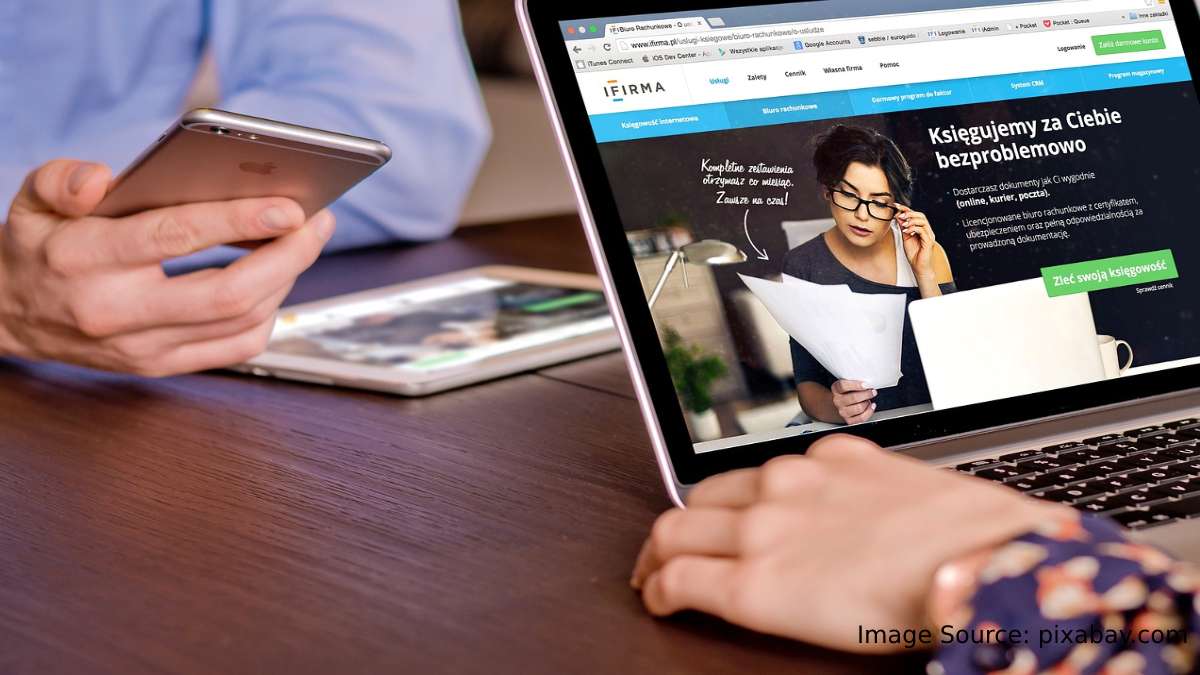 Business intelligence software allows businesses to make informed decisions using logical facts like market trends and consumer buying patterns. End-use industries are increasingly adopting data analytics, which allows them to analyze data and make better business decisions.
According to research by Market.us, "The global business intelligence software market size was valued at USD 43.20 billion in 2022 and is expected to reach USD 113.08 billion at a CAGR of 10.1% from 2023 to 2032."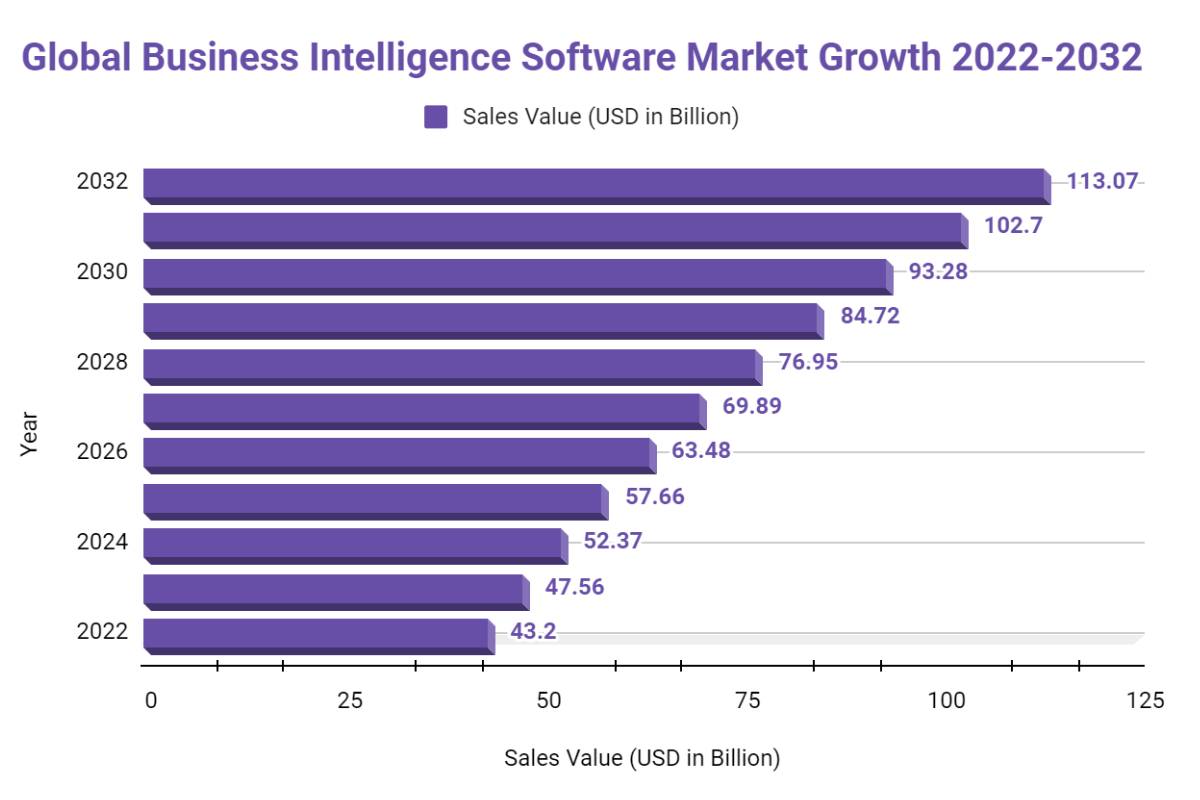 Gaurav Yadav, a senior researcher at Market.us, said, "The growth of e-commerce and the increased adoption of data-oriented business models in small, medium, and large enterprises are driving the business intelligence software market. Organizations can use business intelligence software to analyze data and identify trends to make better decisions. E-commerce has rapidly increased in popularity over the past few years."
Businesses are now more dependent on data to make informed decisions about their products, operations, and services. There are also factors such as increased use of data-oriented business models and increased investment in big analytics. Additionally, there is a growing need to analyze customer data to make informed business decisions. All of these factors are expected to drive the business intelligence market.
Cloud-based business solutions are increasing in popularity in the SME market. This is driving the demand for Business intelligence software. Cloud-based solutions offer businesses many advantages, including increased flexibility, scalability, and lower costs. Business intelligence software vendors see an increase in revenue as more companies adopt their solutions. As more businesses migrate to the cloud, this trend will likely continue.
Several factors hamper the growth of the BI software industry. The high price of BI software is one such factor. An organization may spend thousands of dollars each month on business intelligence tools. The complexity of BI software is one reason for the high price. Many business intelligence tools require technical expertise that is not accessible to all. This has resulted in a rise in demand for business intelligence training courses. Training is an important part of BI software.
Organizations often provide resources for business intelligence training courses to ensure employees can use the tools effectively. Business intelligence training courses teach employees the skills necessary to maintain and create BI systems.
BI tools are capable of handling large amounts of structured and unstructured data. This allows them to identify, develop and create new business opportunities. These tools are designed to make it easy to interpret big data. Businesses can gain competitive advantage, long-term stability, and strategic decision-making by identifying new opportunities and using insights to implement an effective strategy.
The collection of data that a company encounters is the foundation of BI. These data come from sales transactions, supply and distribution channels, and interactions with customers and other stakeholders. Before this data can be analyzed, it must be stored or consolidated. This storage is often done by firms using a data warehouse.
Financial departments in organizations have been responsible for key decisions regarding where company money should go. The advent of big data has allowed the finance department to access vast amounts of data that can be used to forecast future trends. This allows finance to make better decisions about allocating company resources and calculating the risk associated with certain decisions.
---
---
Media Enquires
If you require any further information about a related market, please get in touch with us. we're happy to help you
+91 7008 614 496
+91 7008 614 496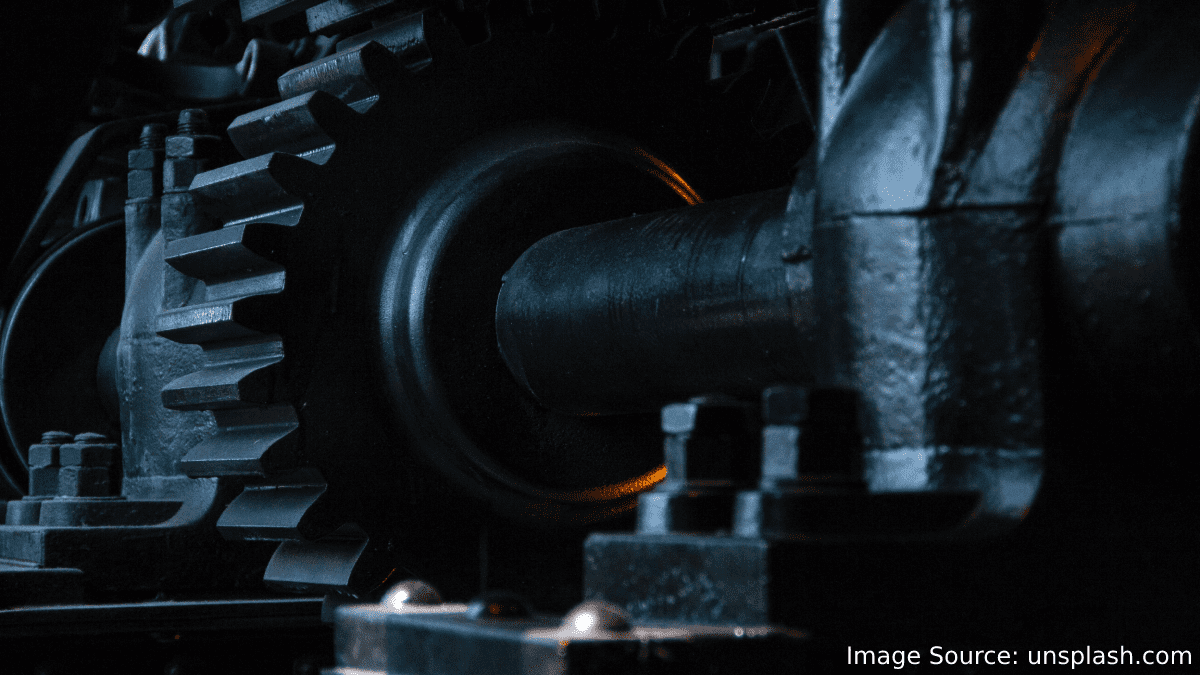 The Manufacturing Sector Finds Untapped Potential in the Gear Motors Market, says Market.us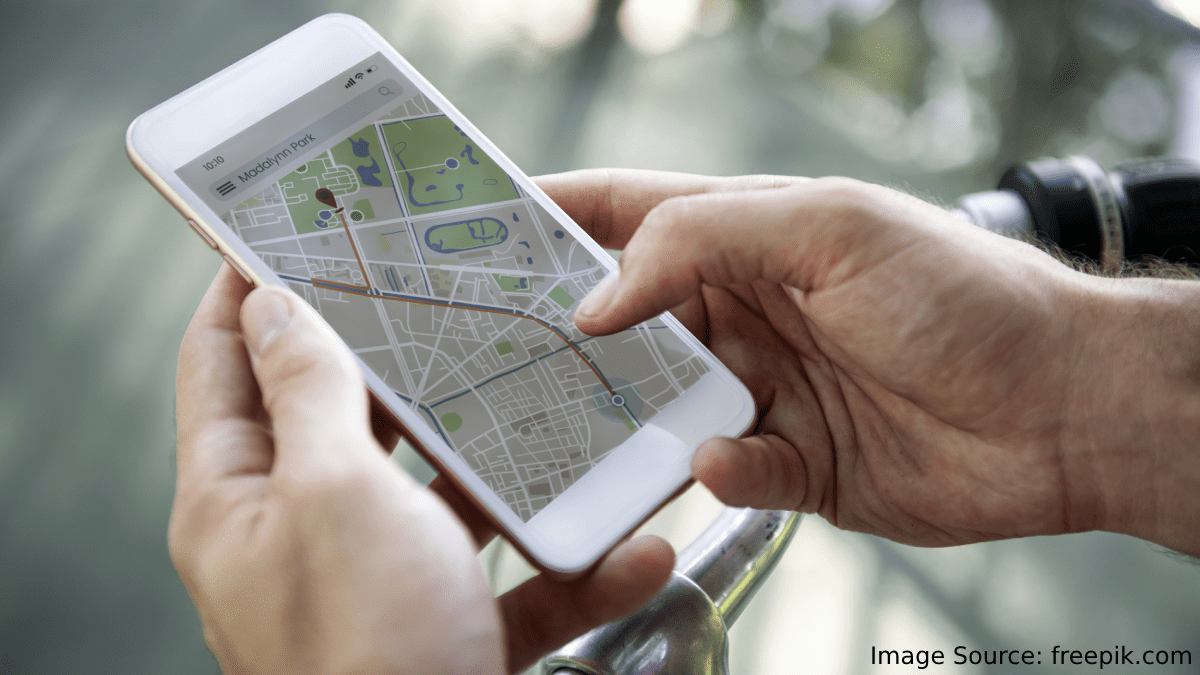 The Surge of Growth in GPS Tracking Devices in the Automotive Industry Spurs Innovation, says Market.us