The Dynamic Phosphate Rock Market Takes Off, Thanks To Its Applications in Agriculture, says Market.us
---
---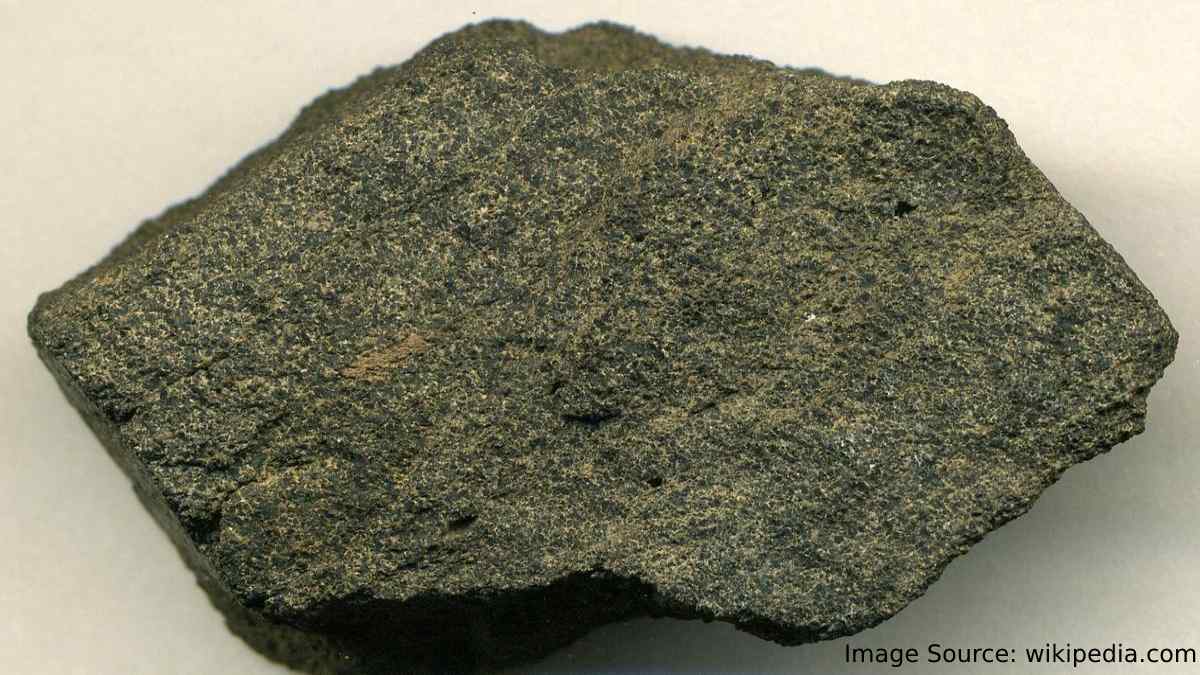 Over the forecast period, phosphate rock demand will rise due to the increasing demand for fertilizers. In the coming years, the demand for cereals and grains will increase due to the rising global population.
This rock is also known as rock phosphate or phosphorite. It is usually found in the form of calcium phosphate. It is made from phosphate rock. It is generally used to make chemicals.
It can also be used in various industries, such as the metallurgy and fertilizer industry, animal feed, food, beverage industry, consumer goods, and water treatment. The United States, China, Morocco, and China are the three largest phosphate rock miners in the world. 
According to research by Market.us, "The Global Phosphate Rock Market was valued at USD 23.2 billion in 2022. It is expected to grow at a 3.3% CAGR and reach USD 32.1 billion in 2032 during the forecast period 2023 and 2032."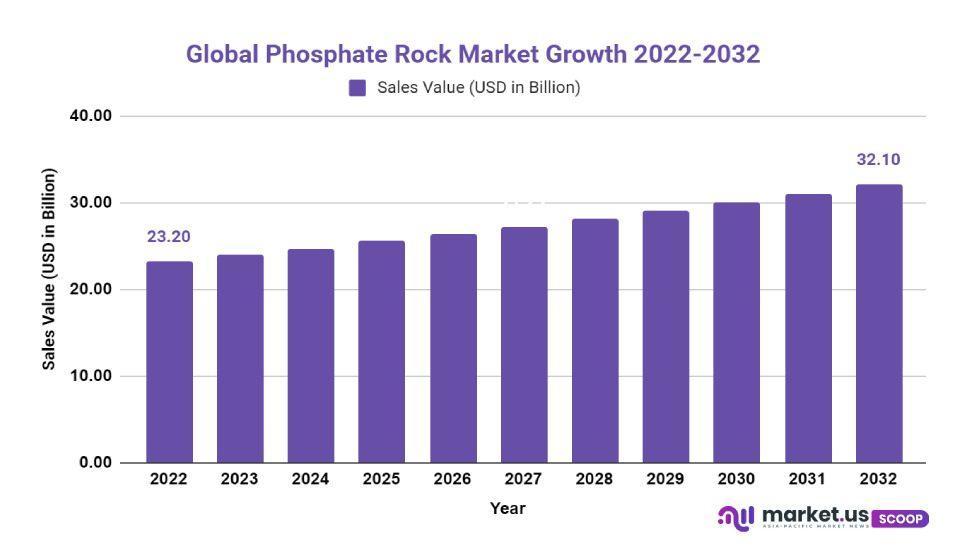 Gaurav Yadav, a senior research analyst at Market.us, said, "Phosphate rock is an essential ingredient in fertilizers, that is used to improve crop yield and quality. The growing demand for biofuels as a source of renewable energy also it is used in the production of phosphoric acid, which is a key ingredient in the production of biofuels which drives the market."
Phosphate rock is a naturally occurring rock that has a high phosphorus content. This is the most abundant source of phosphorus available through mining. The phosphate rock is further processed to make phosphorus, which can be used as a key ingredient in fertilizers. 
The development of new technologies and processes for the mining and production of phosphate rock is also driving the growth of the market. Companies are investing in research and development to improve the efficiency and sustainability of the production process, which is making it easier for them to meet the growing demand for fertilizer.
Our society's functioning is dependent on phosphorus. There is no substitute for phosphorus. There will be never a shortage of phosphorus because the soil is often converted into phosphorus.
After nitrogen, phosphate is an important nutrient for plant growth. The large-scale, surface method is used to mine most phosphate rock.
The buyers' market for phosphate rock is becoming increasingly crowded, causing the EU to face higher prices and mounting competition in securing its supply of phosphate rock. Global phosphate rock demand is rising due to a growing world population and associated food demand, increasing the demand for phosphate fertilizer.
Soil is often depleted of phosphorus by the plants that use it and by washing away by rain. Modern farming is therefore reliant on phosphate-derived fertilizers to enrich the soil in order to produce

The mining and production of phosphate rock lead to cause various environmental issues, such as water pollution, land degradation, and soil contamination. This effect on the implementation of strict regulations and guidelines by various government bodies, which are making it difficult for companies to mine and produce phosphate rock.

The production of phosphate rock is a complex and capital-intensive process, which requires large investments in equipment, infrastructure, and technology. Also, the increasing cost of raw materials and energy is also leading to high production costs, which makes it difficult for companies to remain competitive in the market. Such factors are responsible to restrain the growth of the phosphate rock market.

The availability of phosphate rock reserves is limited, and the existing deposits are being depleted at a rapid pace. These are some factors that hamper the growth of the market.
---
---
Media Enquires
If you require any further information about a related market, please get in touch with us. we're happy to help you
+91 7008 614 496
+91 7008 614 496