The Fight for Sustainability Gains Momentum in Protein Industry, Thanks to Meat Substitutes Market
---
---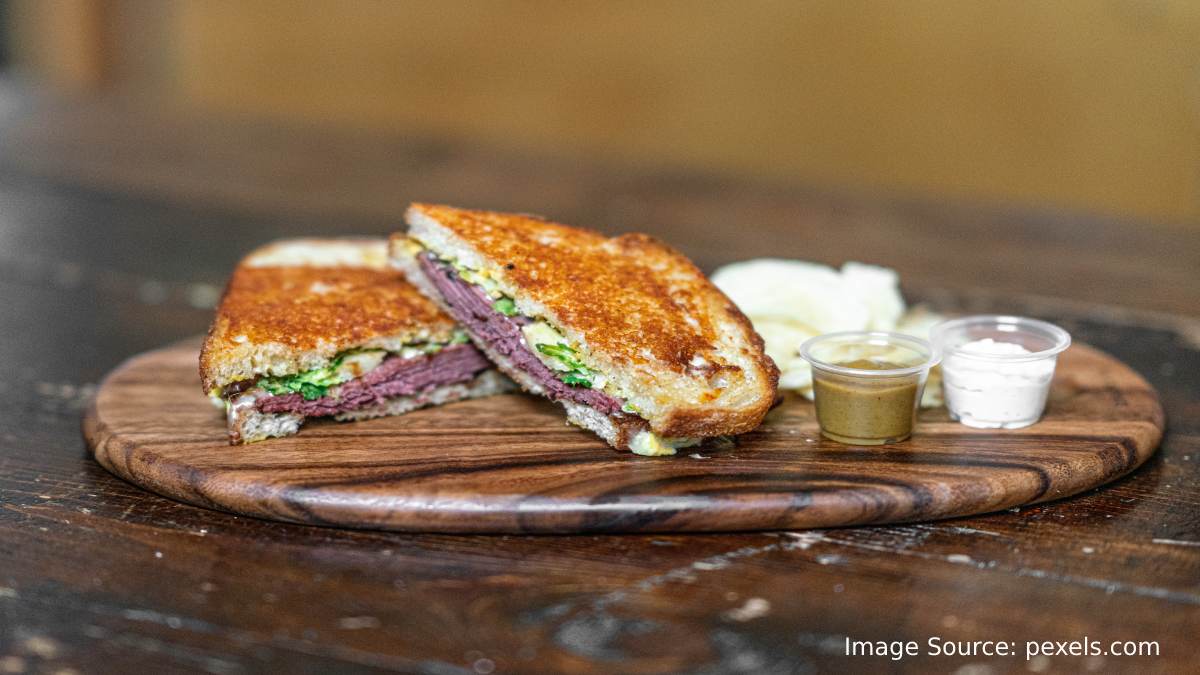 There are various kinds of raw materials used in the production of meat substitute products. The most commonly used raw materials that are used in making these products are soy, wheat, as well as different kinds of legumes. They are regarded as more sustainable and healthier alternatives to meats made from animal products.
Meat substitutes are not as susceptible to the threat of contamination or food poisoning as when compared with meat products. Livestock production is usually viewed as a difficult business, one which involves the handling of animal waste as well as slaughtering. 
Furthermore, the chances of food contamination can be high throughout the supply chain, particularly in the case of costly refrigeration equipment and unstable power sources.
According to research by Market.us, "The Global Market for Meat Substitutes was USD 0.63 billion in 2022. It is expected to reach USD 1.33 billion by 2032. This projection represents a 7.8% increase in CAGR over the 2022-2032 period."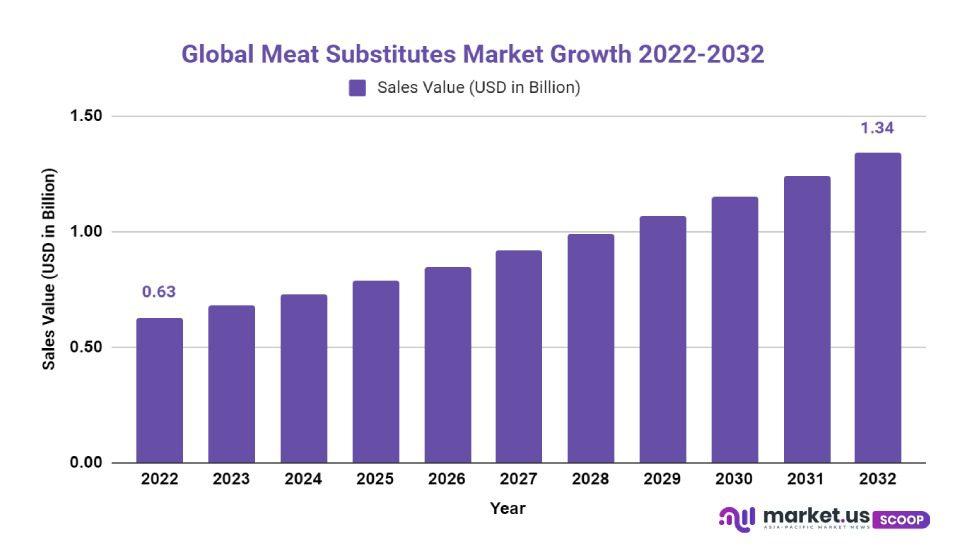 Anurag Sharma, a senior research analyst at Market.us, said, "The intensive use of animals for farming has been criticized by certain segments of society due to its detrimental effects on the environment as well as the welfare of animals. It has resulted in the rise of diets that restrict or limit the consumption of animal products. This will likely help in the development of the demand for substitutes for meat." 
The spread of the COVID-19 pandemic has significantly affected the traditional consumption of meat, due to the growing awareness of health issues among consumers.
There are several factors driving the growth of the meat substitutes market, including increasing concerns about the environmental impact of animal agriculture, health and wellness trends, and the desire for more sustainable and plant-based food options. 
Additionally, advancements in food technology have led to the development of meat substitute products that closely mimic the taste and texture of meat, making them more appealing to consumers. Economic factors such as rising meat prices also play a role in the growth of the meat substitute market.
Food intolerances and allergies have been reported for a long time. In recent years the number of people suffering from food allergies has increased in the last few years, which has created a lot of food manufacturers to worry. 
As per the Food Allergy Research & Education Organization (US), soy, as well as wheat, are two of the most prominent eight food allergens that are responsible for the majority of reactions to food across the United States. 
Soybeans for instance are rich in nutrients, including minerals, vitamins isoflavones, proteins, and minerals However, anti-nutritional ingredients found in soy could cause health problems such as soy allergy. 
People who suffer from a soy allergy may be prone to itching and an allergic reaction known as hives. Bloating, gas and small amounts of irritation of the intestinal tissue are just a few other signs.
In developing countries, there is a growing middle class with more disposable income and access to a wider variety of food options, leading to a shift in dietary habits towards more plant-based options. Additionally, as the population grows, the strain on resources such as water, land, and feed to sustain animal agriculture also increases. This is leading to a greater awareness of the environmental impact of animal agriculture and the need to find more sustainable protein sources.
---
---
Media Enquires
If you require any further information about a related market, please get in touch with us. we're happy to help you
+91 7008 614 496
+91 7008 614 496