The Gardening Equipment Sector is Blossoming Due to a Wide Variety, Says Market.us
---
---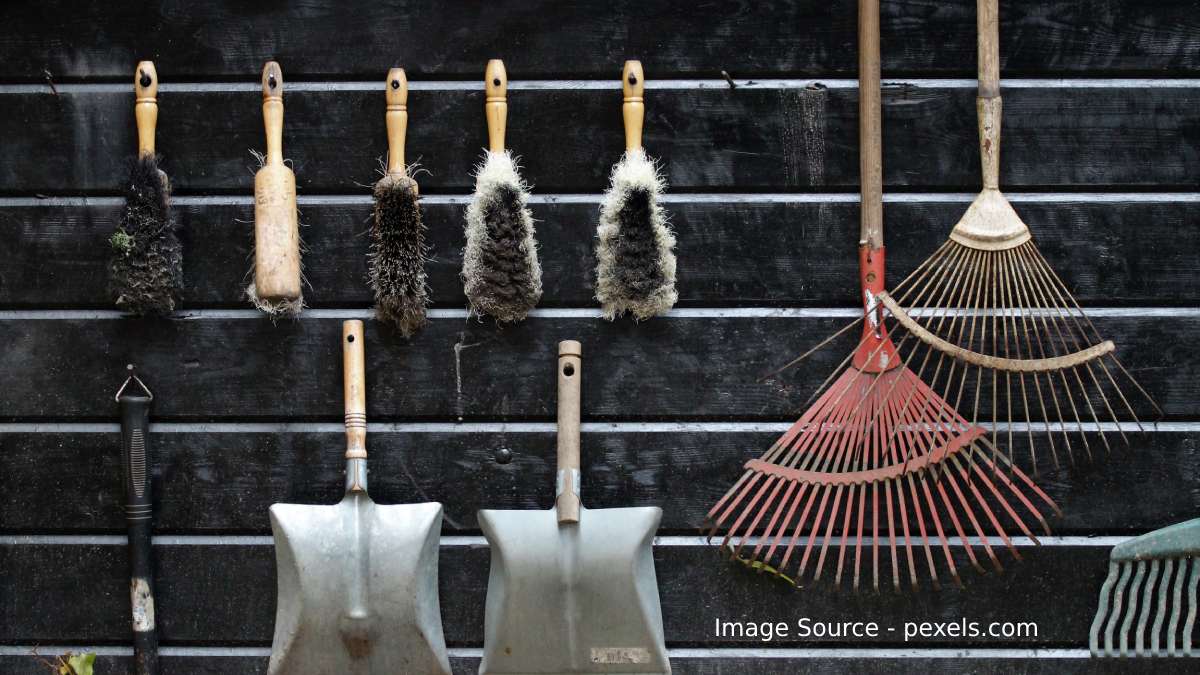 Gardening equipment is special tools that are specifically designed for the purpose of horticulture and gardening activities. These tools are highly specialized and used as hand tools or power tools. The selection of which equipment to use depends upon the garden size, strength, age, and the urgency of the job. Spades, shovels, rakes, lawn movers, etc., are some basic types of equipment used.
According to research by Market.us, "The Global Gardening Equipments Market is expected to grow at a CAGR of roughly 4.7% over the next ten years and will reach USD 49.44 Bn in 2032, from USD 31.23 Bn in 2022″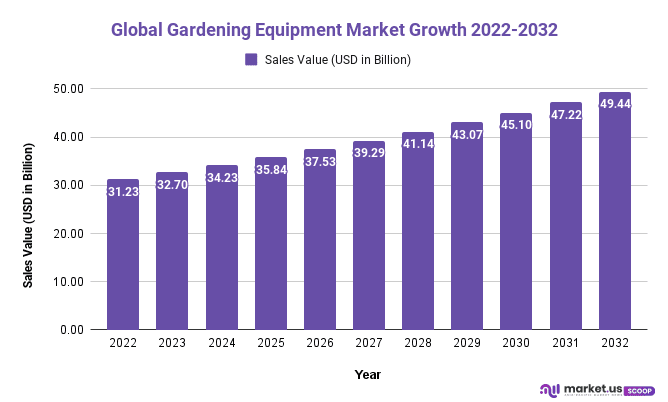 The report highlights the key trends shaping the Gardening Equipments Market in the upcoming years. It gives information on the size of this fast-growing market, along with which regions and segments are major game changers.
Anurag Sharma, a senior research analyst at Market.us, said, "Gardening has become a favorite hobby amongst people of all age groups. New and improved gardening tools are becoming more prevalent due to the advent of technology. Comfort and concern for the environment have become the main priority of the key players in the Gardening equipment market."
The lawn and gardening equipment can be used for cutting, trimming, aligning, draining, and maintaining the garden's structure. The popularity of this equipment can be attributed to the rising demand for automated and technologically advanced equipment used in playgrounds, golf courses, and residential facilities.
According to the Ministry of Statistics and Program Implementation (MoSPI) data, the gross value for kitchen gardens is becoming popular in India. This has generated several opportunities to generate sales of landscaping tools in the Indian market. It provides consumers with easy and convenient methods for Gardening right in their backyards.
The millennial population is particularly intrigued by the specialty garden sector. They use heirloom seeds and specialty tools. Along with that, baby boomers have also picked up Gardening as their hobby. The ergonomic tools gardening sector has gained popularity as they promote lighter weight and comfort.
Key players in this market will see a growing demand for robotic lawn trimmers that can save time and effort. The global lawn and garden market is also seeing positive effects from the increasing demand for smart gardening methods such as GPS technology, auto brake systems, uniform cutting, etc. Smart Gardening allows end-users to make Gardening easier and more efficient.
John Deere & Company, AriensCo, and MTD Products Inc are some of the market leaders in developing cutting-edge lawnmowers and trimmers. For Instance, John Deere's X700 Signature Series ride-on mowers are tough and built to provide the best mowing experience. These mowers are equipped with four-wheel steering and a high-capacity mower deck made of 9-gauge steel and have been tested in thick, tall grass. They have been ensured of optimal performance and durability.
Market growth is expected to be boosted by the rising popularity of battery-powered ergonomic designing tools. Gardening can be a relaxing activity for the mind, but it can also cause strain on the body. Gardening can be a tedious task. It involves digging, pruning small shrubs, and edging the weeds. This can lead to repetitive stress injuries.
Poor use of garden tools, particularly by seniors, can cause pain and strain in many body parts, including the knees, back, and wrists. This is why hobbyists, professionals, and landscapers need ergonomic tools. Market growth is expected to be favorable over the forecast period for this particular niche.
For Instance, The Bionic Gardening Gloves were created by an orthopedic hand surgeon to increase comfort, especially for sensitive and arthritic hands. The patented pad relief system is comforting for the hand's surface and absorbs vibrations. Silicone fingertips provide a firm grip.
Due to issues like climate change and pollution, there is rising awareness about environmental conservation. Consumers demand more eco-friendly and emission-free equipment. Garden equipment like lawn movers is a considerable source that is responsible for the emission of volatile organic compounds (VOC). Public awareness should be raised by medical organizations and governments regarding the ill effects of this equipment. Companies should focus on creating tools that create the least stress on the environment.
---
---
Media Enquires
If you require any further information about a related market, please get in touch with us. we're happy to help you
+91 7008 614 496
+91 7008 614 496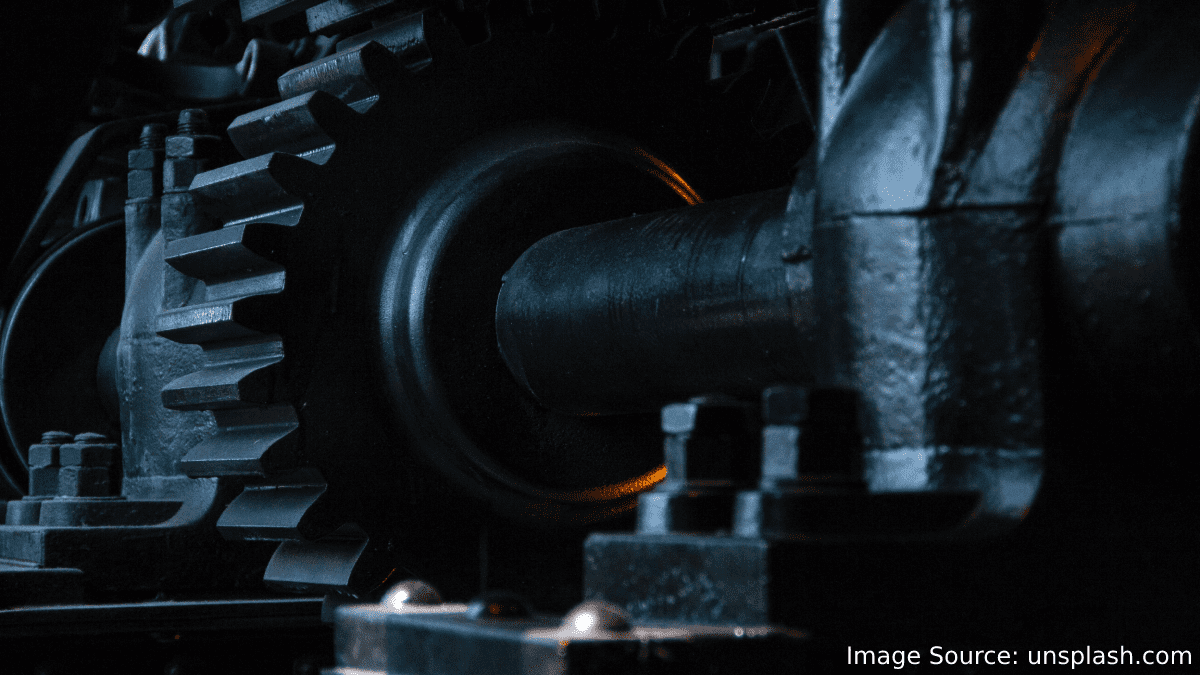 The Manufacturing Sector Finds Untapped Potential in the Gear Motors Market, says Market.us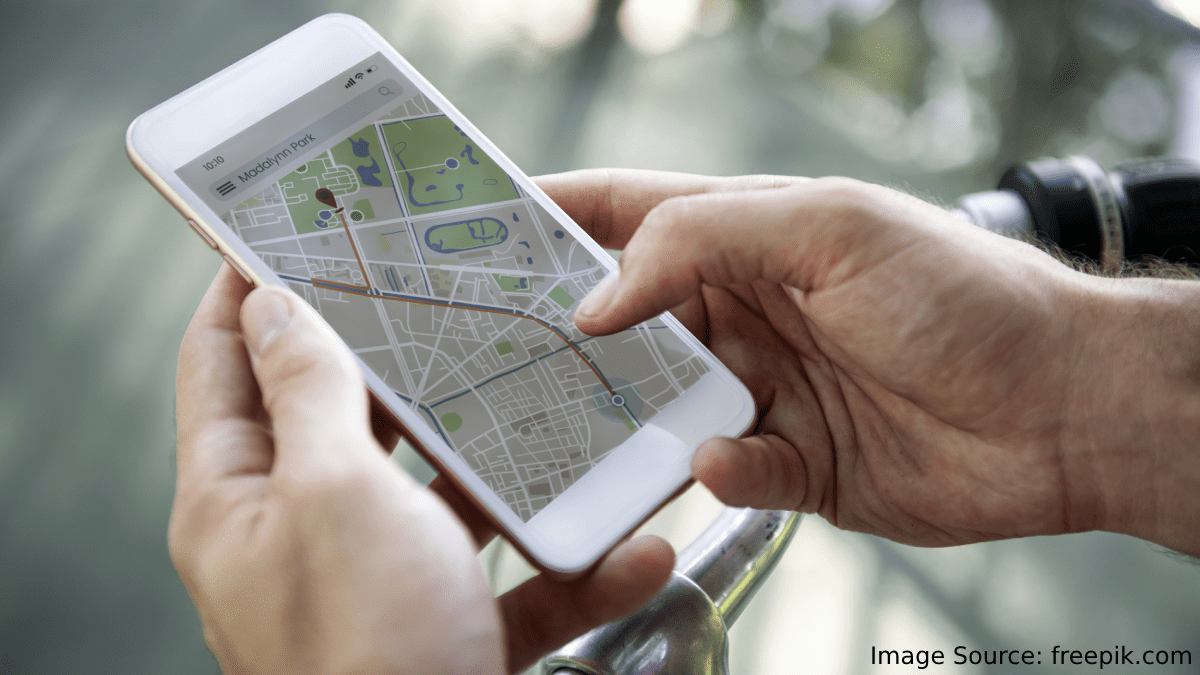 The Surge of Growth in GPS Tracking Devices in the Automotive Industry Spurs Innovation, says Market.us