The Growing Need for Commercial Vehicles Driven by Local Economy, says Market.us
---
---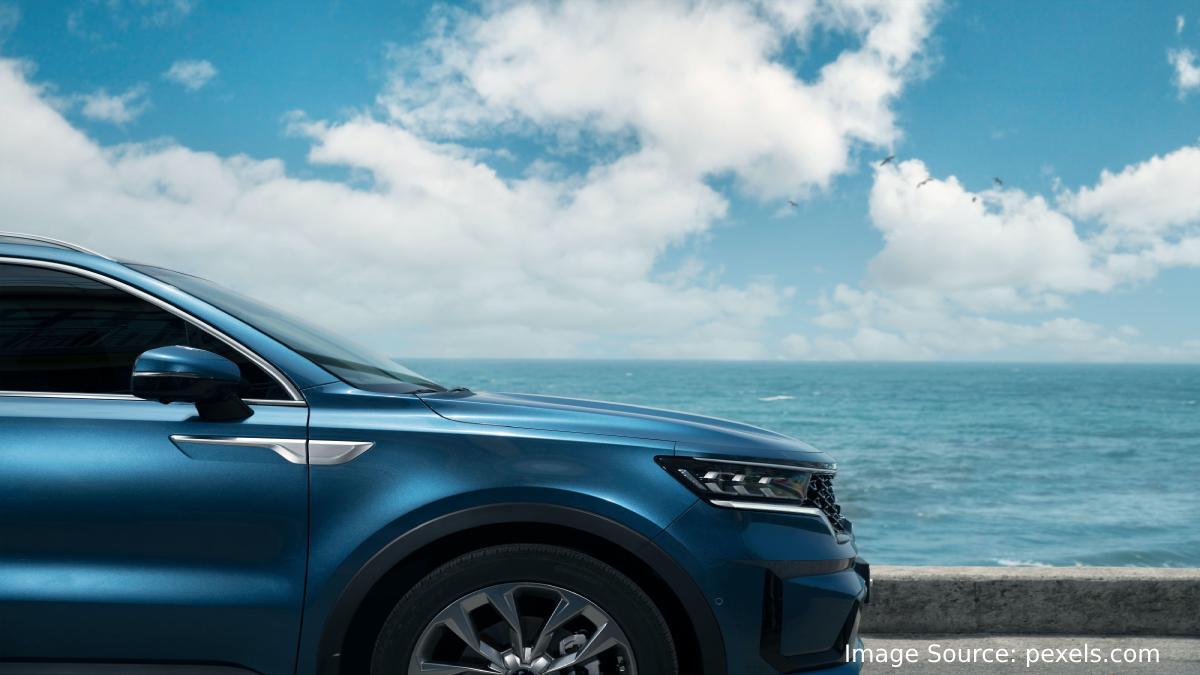 Any motor vehicle used to transport goods or passengers for a fee is referred to as a commercial vehicle. Its main goal is to move things from one location to another. These vehicles are authorized to transport large cargoes for long-distance logistics. 
According to their gross vehicle weight, commercial vehicles are categorized into 8 classes (GVW). The number of classes and weight categories for each class are broken down in the table below. Additionally, the classifications are broken down into divisions for light, medium, medium-duty, and heavy-duty trucks. 
According to market.us, "The commercial vehicles market was valued at USD 1350 Billion in 2022 and is estimated to register a CAGR of over 6.22% during the forecast period 2022-2032."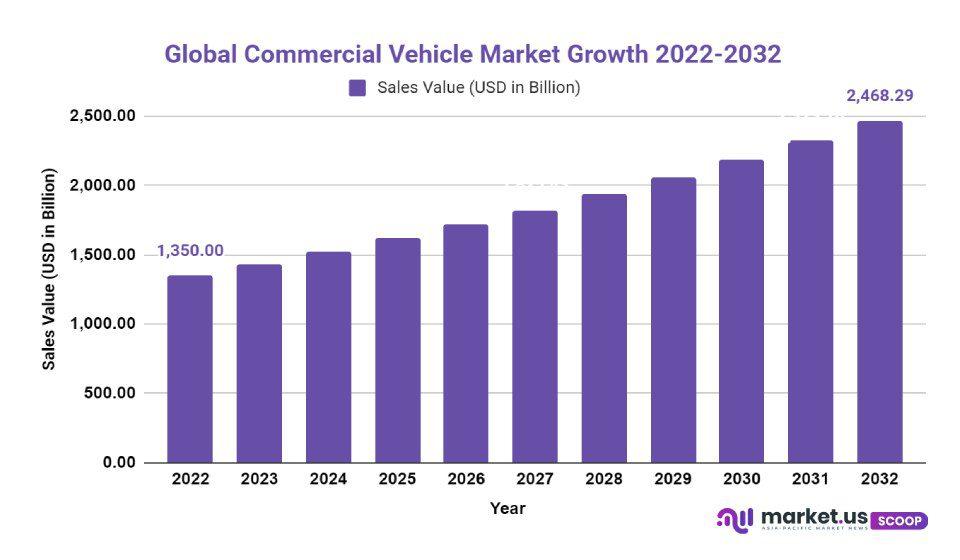 A wide variety of vehicles are available in this market, including vans, buses, light-duty trucks, heavy-duty trucks, and specialty vehicles, along with delivery trucks, trash trucks, and construction vehicles. 
Gaurav Yadav, a senior research analyst at Market.us, said, "The needs of local businesses and the state of the economy can greatly impact the size of the commercial vehicle market. Commercial vehicle demand typically correlates with the amount of overall economic activity because expanding and profitable firms tend to purchase more vehicles."
From the point of view of economic growth, businesses may need to buy more vehicles as they grow and make more money to sustain their operations. Construction vehicles and other specialized commercial vehicles may become more in demand as a result of investments in infrastructure like roads and highways. 
The demand for goods and services frequently rises as the population expands, which might raise the need for commercial vehicles. Delivery trucks and other specialized commercial vehicles are more in demand now than ever before because of the rise of online shopping and the necessity to transport items to clients. Alterations may also impact the demand for commercial cars to governmental rules, such as new emission standards. 
Electric commercial vehicles are becoming more popular, especially in cities where they can reduce air pollution and noise. Autonomous technologies are also being explored for commercial vehicles to increase safety and economy. 
Many commercial vehicles are now equipped with advanced connectivity systems, which allow them to communicate with other vehicles and infrastructure in real-time. 
There is also a trend towards more sustainable commercial vehicles, including those that are more fuel-efficient and those that use alternative fuels such as biofuels or natural gas. Additionally, there is a movement toward commercial cars that are more environmentally friendly, such as those that are more fuel-efficient and run on alternative fuels like biofuels or natural gas. Commercial vehicle manufacturers are building their cars with lightweight components like aluminum and carbon fiber to increase fuel economy and lower pollutants.
Due to their low emissions and fuel consumption, electric and hybrid vehicles are growing in popularity. Additionally, they require less upkeep than conventional gasoline-powered automobiles. Several businesses are creating and testing self-driving commercial vehicles. These vehicles have the potential to increase efficiency, decrease labor costs, and improve road safety. 
Commercial vehicles are increasingly being equipped with telematics systems that allow them to communicate with each other and with infrastructure such as traffic lights. It can improve traffic flow and safety and help fleet managers track and manage their vehicles. 
Lightweight materials can increase fuel efficiency and cut pollutants when used to build commercial vehicles. Many commercial vehicles are equipped with advanced safety features to improve road safety, such as automatic emergency braking, lane departure warning, and adaptive cruise control. 
Overall, trends in commercial vehicles are focused on improving efficiency, reducing costs, and increasing safety.
Commercial vehicles can be high priced to purchase and maintain, which can be a barrier for some businesses. The use of commercial vehicles is frequently subject to stringent restrictions, such as those governing driver education and licensing, vehicle upkeep, and emission standards.Some public contributors may additionally need better perceptions of business vehicles, which can make it tough to function agencies that are counted on them.
---
---
Media Enquires
If you require any further information about a related market, please get in touch with us. we're happy to help you
+91 7008 614 496
+91 7008 614 496