The Introduction of Nutrition-Based Products Is Changing the Landscape of the Starch Syrup Market, Says Market.us
---
---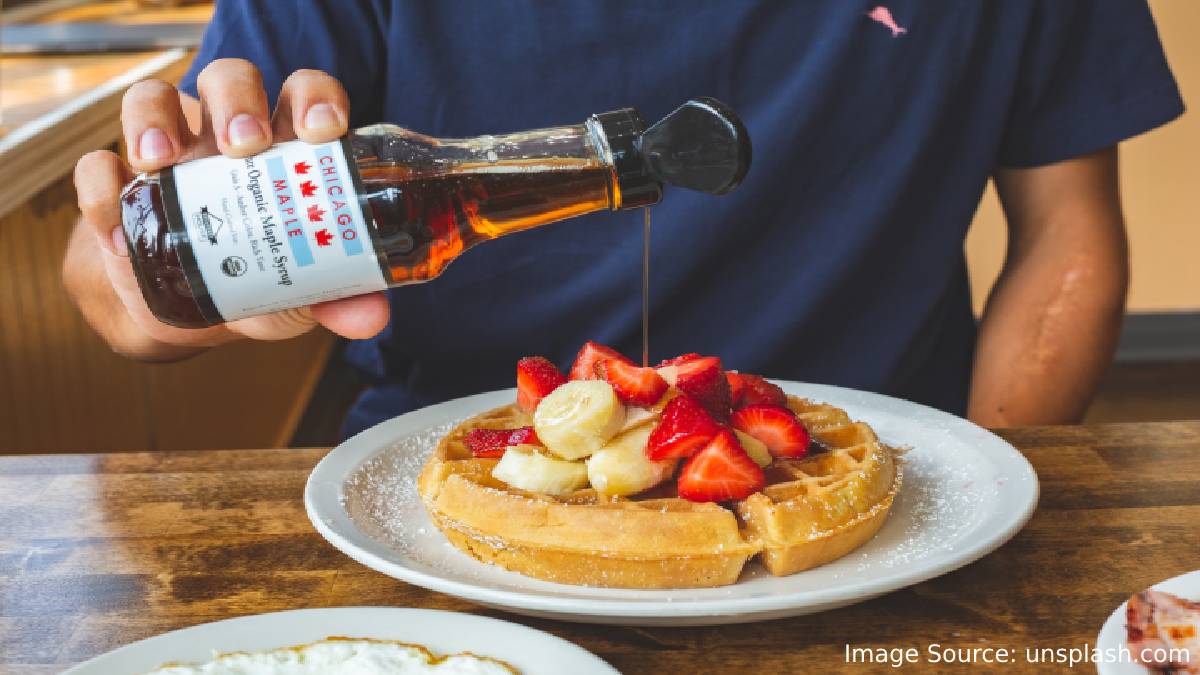 Starch syrup is a sugar-like substance from starches such as wheat, corn, and potatoes. It is a highly versatile natural sweetener used in many different applications. Although it has been around for centuries, starch syrup has recently gained attention due to its unique properties and health benefits.
The Starch Syrup market is steadily growing in the food and beverage industry as more companies are turning to this natural alternative to sugar. The syrup is made from corn, potatoes, tapioca, or wheat starch, which gives it a milder taste than other sweeteners. Its low glycemic index makes it a great choice for those who want to avoid spikes in blood sugar levels.
According to research by Market.us, "The Starch Syrup market is estimated to grow at a CAGR of 5.9% between 2022 and 2032″ 
Anurag Sharma, a senior research analyst at Market.us, said, "Manufacturers are introducing new products with improved nutrition profiles and health benefits by adding fiber and vitamins. This has resulted in an increasing demand for starch syrup from consumers looking for healthier alternatives to traditional sweeteners like white sugar and high fructose corn syrup (HFCS). Companies are also utilizing new technologies, such as enzymatic reactions, to improve the sweetness of their products while keeping the calorie count low."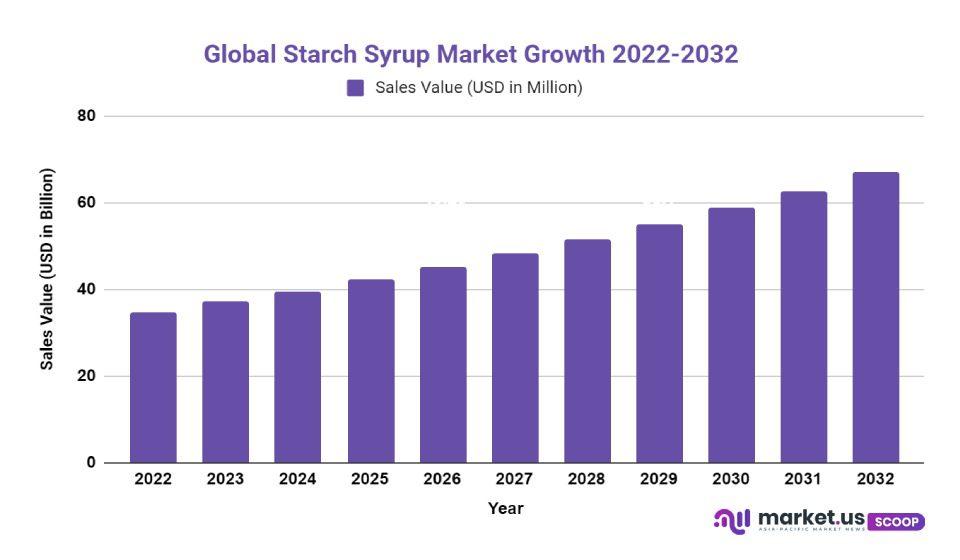 Businesses in the starch syrup industry are now more involved with CSR programs and targeted marketing to increase their global visibility. One striking trend is that these companies aim to manage a particular business-related activity within a country with favorable policies.
It allows these businesses to reduce costs and employ industry experts at every crucial juncture of the organization. Emerging countries like India, China, and Taiwan have many authorities. To attract foreign investors, they are trying to lower trade tariffs and duties to create more jobs.
There is an increasing demand for natural and vegan products to meet the supplement starch syrup demand. Starch syrup is gaining popularity as customers are more conscious about their health. Starch syrup is used in the pharmaceutical, brewing, and food and drink industries as a natural sweetener and thickener. 
Rising disposable incomes and consumer demand for processed foods are driving growth in developing countries. Starch syrup is a natural thickener and sweetener in the pharmaceutical, brewing, and food and beverage industries. 
This sector has seen an increase in sales due to increased distribution channels and the increasing popularity of online platforms. Over the forecast period, there will be an increase in starch syrup usage in different formulations due to the rising demand for vegan products. This will have a positive impact on market expansion.
The growth of the starch syrup industry is also driven by the booming food and drink industry. The increase in beverages and functional foods drives the demand for starch syrup. Starch syrup can be used in various foods, including bread and cereals, as it has many beneficial properties. The growing population and increasing disposable incomes of consumers are helping propel this business forward. It is also used in the brewing and pharmaceutical industries. 
Over the forecast period, Asia Pacific is expected to grow strongly. This area is experiencing strong market growth due to the increasing demand for healthy confectionary products, technological advances in the food industry, and a growing population.
There is a growing demand for easy-to-prepare and eat convenience foods. Starch syrups are versatile ingredients used for a wide range of food applications. Healthier eating is becoming more popular. 
Consumers are increasingly interested in healthier eating habits. This has resulted in a rise in demand for healthier foods. Starch syrups are a natural sweetener and thickener in healthy food products. This makes them appealing to health-conscious customers. Starch syrups are becoming more popular due to their ability to be derived from plants such as potatoes or corn. Starch syrups are a good choice for people who want to avoid traditional sweeteners or thickeners.
---
---
Media Enquires
If you require any further information about a related market, please get in touch with us. we're happy to help you
+91 7008 614 496
+91 7008 614 496