The Rise in Gaming Creates Surge in Wireless Mouse Technology Adoption, says Market.us
---
---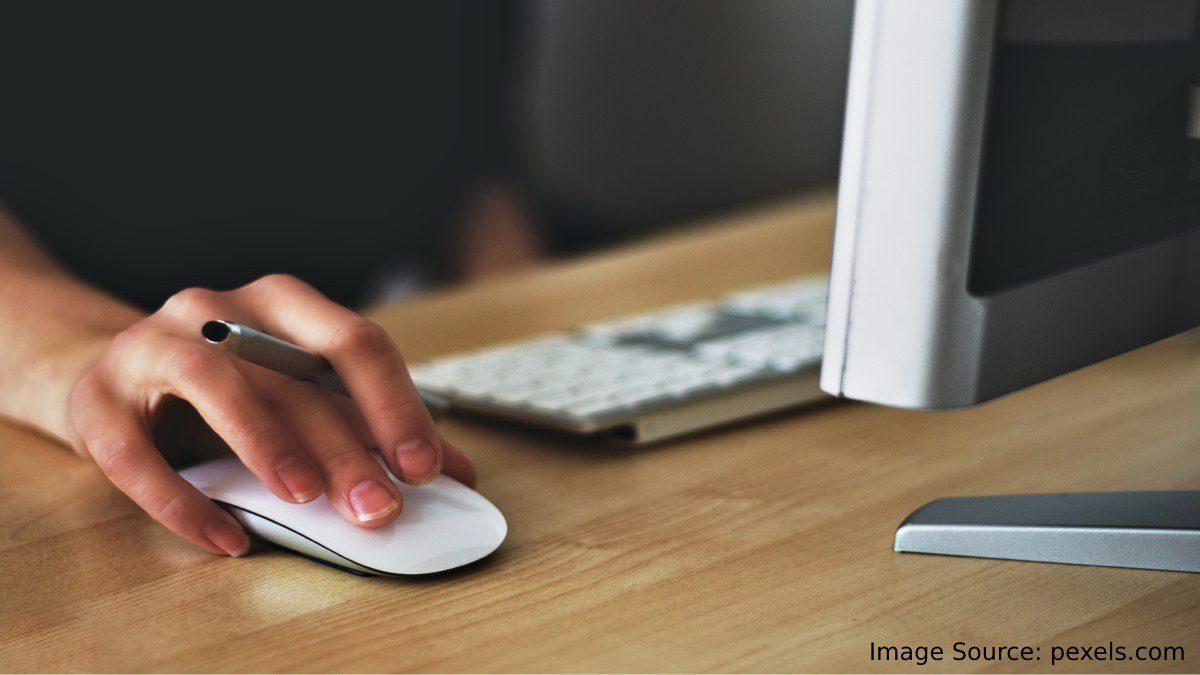 As smart devices provide flexible and hassle-free functionality, the adoption of wireless technologies is growing in electronics. Wireless mouse are widely used because they offer faster response times and allow for free movement, unlike wired mouse that requires a cable.
Wireless mouse reduce clutter around the work area and increase market share. The market for the wireless mouse is also growing because of the rapid advancements in computer technology and the introduction of new products.
According to a report by Market.us, "The market for Wireless Mouse in 2021 was dominated by notebooks. The market is expected to reach USD 2.3 billion in 2022 and grow at an impressive CAGR of 6.6% over the next six years."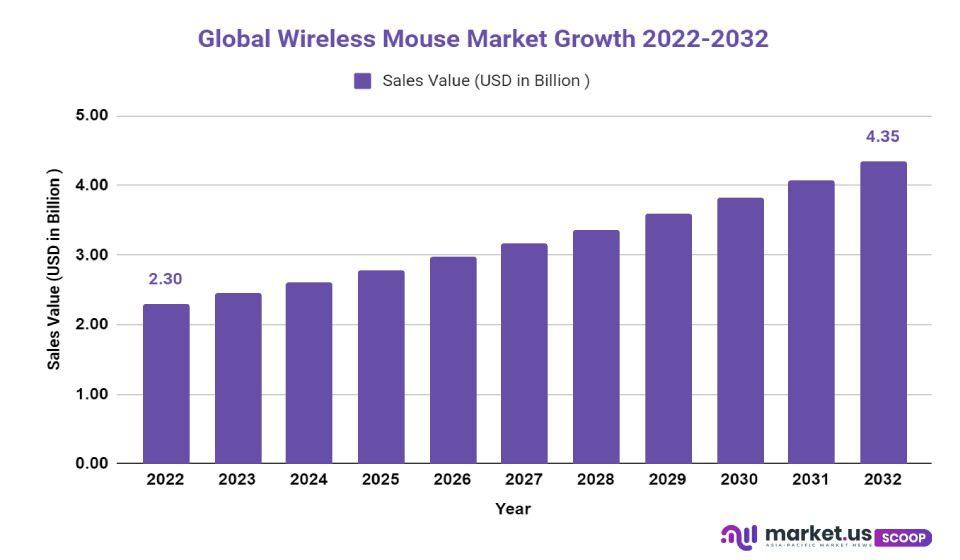 The report provides a comprehensive overview of the wireless mouse market and detailed market segmentation according to product type, distribution channel, and geography. This report contains key statistics about the market status of leading wireless mouse market players and key trends and opportunities in the wireless mouse market.
Gaurav Yadav, a senior research analyst at Market.us, said," Due to the compatibility of video games with high-speed Internet access and hardware, there is expected to be a positive impact on product demand. In response to increasing gaming subscriptions, Logitech and Razer have launched highly technologically advanced devices. This increases market attractiveness."
The convenience and flexibility of smart devices make them easy to use. This is why the electronics industry is increasingly adopting wireless technologies. Wireless mice are popular because they allow for faster response and greater freedom of movement than wired mice connected via cables.
Market growth for the wireless mouse is likely to be driven by the growing use of gaming mouse worldwide and rapid advancements in wireless technology. Many electronic companies offer wireless mouse that feature novel technologies, such as adaptive frequency or RF technology. This will allow gamers to play their favorite games uninterrupted. This wireless mouse responds more quickly than a mouse.
Market saturation, rising competition in the industry, and technological advances could all hinder wireless mouse market growth. The market for a wireless mouse can be slowed by rising competition from other companies, market saturation, or replacements due to technological advances.
North America dominates the wireless mouse market, followed by Western Europe and Asia Pacific. Due to advancements in wireless technology and the presence of key players in this market, North America's market is expected to experience higher growth.
Due to rising disposable income and increased product penetration in emerging countries, Asia Pacific will be the fastest-growing market. The expected increase in branded retail outlets in India, China, and other countries will support wireless mouse market growth. The rapid expansion of corporate sectors will also influence market growth.
This is especially true in South Asia and Pacific countries such as India, Pakistan, Bangladesh, India, and Bangladesh. Over the forecasted time, the demand for wireless mouse will rise due to the increasing adoption of advanced technology for computer accessories such as keyboards and mouse, an increase in manufacturing facilities and rising purchasing powers. 
Many companies have moved their manufacturing plants of computer accessories such as keyboards and mice to Asia Pacific, the Middle East, and Africa due to increased demand from IT companies and digital gamers. Due to rapid economic growth and rising adoption of digital technology in these countries, the UAE, China, India, etc., will see dramatic market growth.
In the next few years, the wireless mouse market will grow rapidly. This is due to the rising popularity of laptops as well as the decreasing prices of wireless mouse. The market is also growing due to the availability of advanced wireless mouse, including ergonomic designs and programmable buttons.
---
---
Media Enquires
If you require any further information about a related market, please get in touch with us. we're happy to help you
+91 7008 614 496
+91 7008 614 496