The Rising Popularity of Construction Glass Drives Technological Advancements, says Market.us
---
---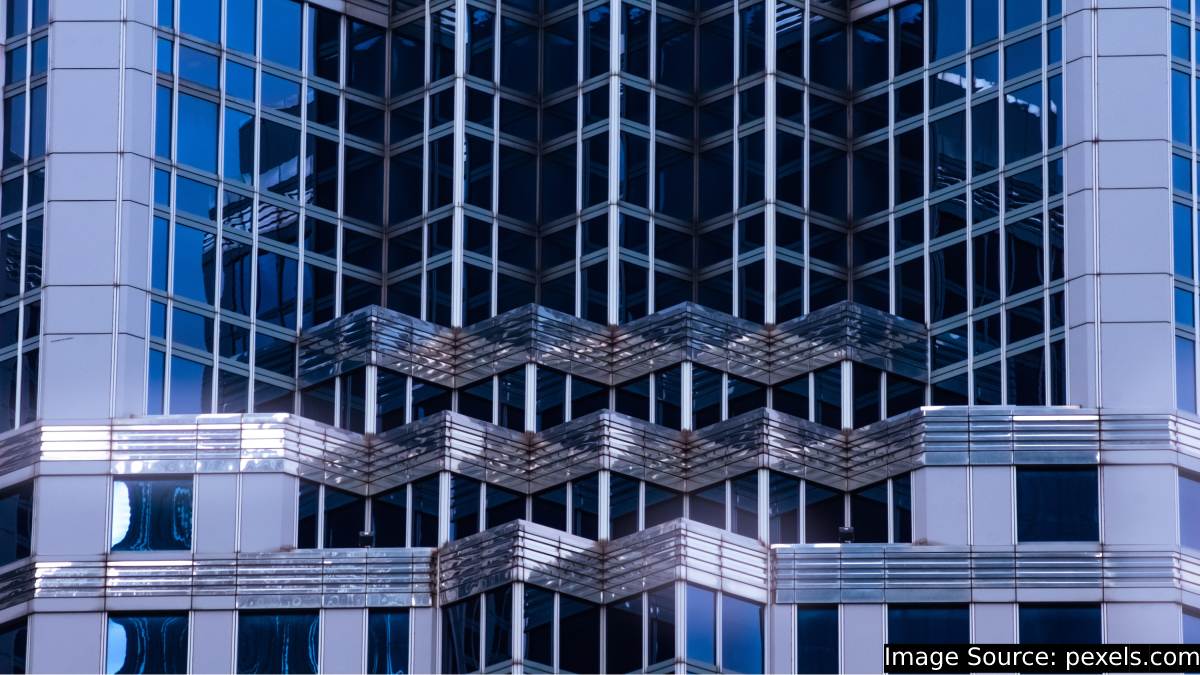 Glass has already begun taking over the construction market, with new applications and products constantly developing. But what does the future of construction glass hold? In this article, we'll take a look at some of the latest innovations in this field and explore some of the possibilities for the future.
According to the latest report by Market.us," The construction glass market surpassed USD 44 Bn in 2022. The market is expected to surpass USD 87 Bn by 2032 by reaching a CAGR of 6.9%."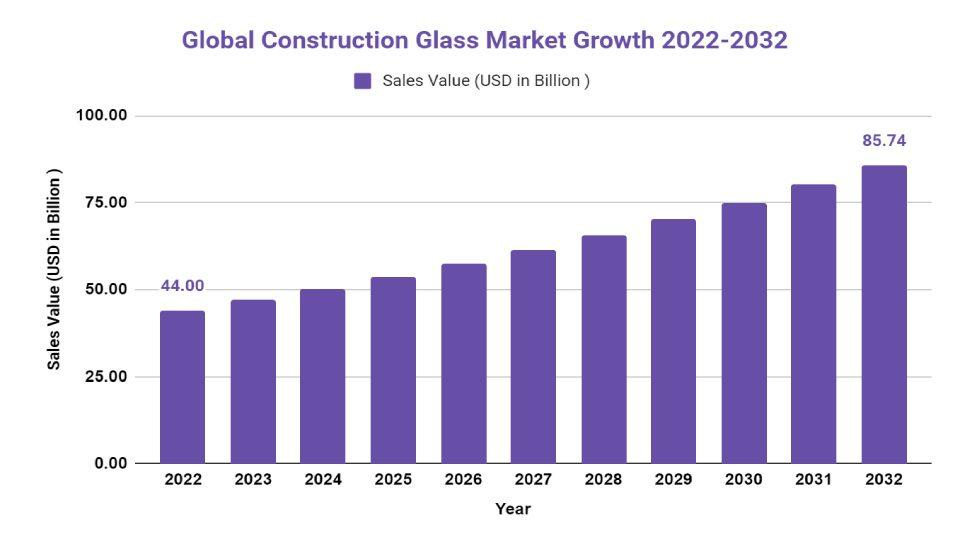 The consistent rise in building glass sales appears to provide a bright picture for the sector. Moreover, constant demand from the construction industry for better and more economical glass materials will drive the demand in the long run. 
Anurag Sharma, a senior research analyst at Market.us, said," The use of construction glass is increasing as it helps in the faster and easier fabrication of complex geometries. It is also being used in more innovative ways, such as in the construction of green buildings and smart cities. As construction glass continues to grow in popularity, so do the technological advancements to the products themselves."
Some of the most recent innovations include self-cleaning and fingerprint-resistant glass. These features are both esthetically pleasing and practical, as they help reduce the time and effort needed to maintain the glass.
This is especially important for commercial applications, where fingerprints and smudges can be highly visible and detract from the overall appearance of the building. As such, construction glass with fingerprint-resistant properties is becoming increasingly popular in this sector.
As technology advances and the world becomes increasingly more focused on the environment, the demand for energy-efficient construction glass is rising. More and more people are looking for ways to reduce their carbon footprint, and architects and builders are turning to construction glass as a way to do just that.
There are several ways that construction glass can improve energy efficiency in a building. For starters, it can help keep buildings cooler in the summer and warmer in the winter. Construction glass can also block out UV rays and reduce glare, making a building more comfortable for occupants and reducing energy costs.
A few new solutions are being developed that aim to enhance the performance of construction glass. One such solution is self-cleaning glass. This type of glass is coated with a special nano-layer that breaks down dirt and grime, making it easy to keep clean.
Another exciting development is electrochromic glass. This type of "smart" glass can automatically adjust its tint in response to changes in light or temperature. This means that it can help regulate the indoor temperature of a building, making it more energy-efficient.
And last but not least, there's photocatalytic glass. This type of glass is coated with a photocatalytic coating that breaks down organic matter when exposed to sunlight. This means it can help keep the outside of a building clean and reduce air pollution.
Certain restrictions are impeding market growth. First and foremost, the cost of raw materials is a big one. The prices of both commercial-grade flat glass and raw materials like silica sand, soda ash, and limestone have risen in recent years.
Then there's the issue of energy consumption. Float glass production, for instance, uses a lot of natural gas and electricity. And because manufacturing float glass emits carbon dioxide, it's not exactly the most environmentally-friendly option.
Last but not least, there's transportation. Getting construction glass from the factory to the job site can be challenging, as it's a fragile material that must be handled with care. Plus, because it's so heavy, it tends to add a lot of weight to trucks and other vehicles, which can impact fuel efficiency.
And as construction activity increases, so makes the demand for construction glass. That's because architects and builders are increasingly using glass to create energy-efficient and esthetically pleasing buildings.
Glass is being used more and more in construction projects thanks to its many benefits. As the market for construction glass grows, so does the variety of options available to builders and architects. In the near future, we can expect even more advances in construction glass, including greater energy efficiency and new glass applications.
---
---
Media Enquires
If you require any further information about a related market, please get in touch with us. we're happy to help you
+91 7008 614 496
+91 7008 614 496