The Surge of Growth in GPS Tracking Devices in the Automotive Industry Spurs Innovation, says Market.us
---
---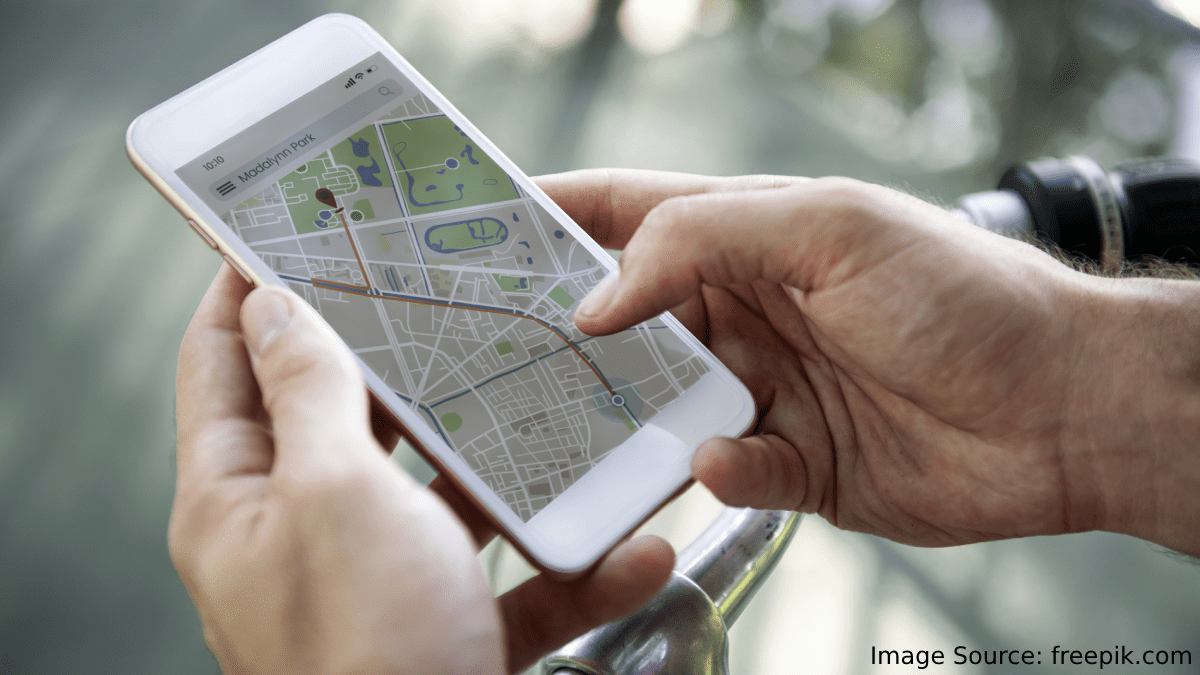 Cloud Technology to Boost Market Progression The GPS Tracking Device Market
GPS is a device that tracks a vehicle or an object. GPS accurately locates an object or person on the Earth's surface.
GPS tracking devices are used in vehicles, agriculture, and mining. It can identify a person's location and indicate the correct path. This device can pinpoint the location of a vehicle or moving person. GPS systems have enabled the application of the service on multiple devices like cell phones. This system uses satellites to track the user's position and create routes on their maps.
According to a report by Market.us," The Global GPS Tracking Device Market is projected to be USD 2.3 billion in 2022 to reach USD 8.9 billion by 2032 at a CAGR of 13.4%."
The growing market for IoT, Cloud Technology is expected to boost market progression. The GPS tracker was created with modern technology, such as IoT and cloud technology, and can serve various applications. GPS trackers are embedded in electronics and connected to the internet, making them intelligent devices and objects that can communicate with each other and connect to the cloud. In response, IoT and cloud technology are gaining popularity.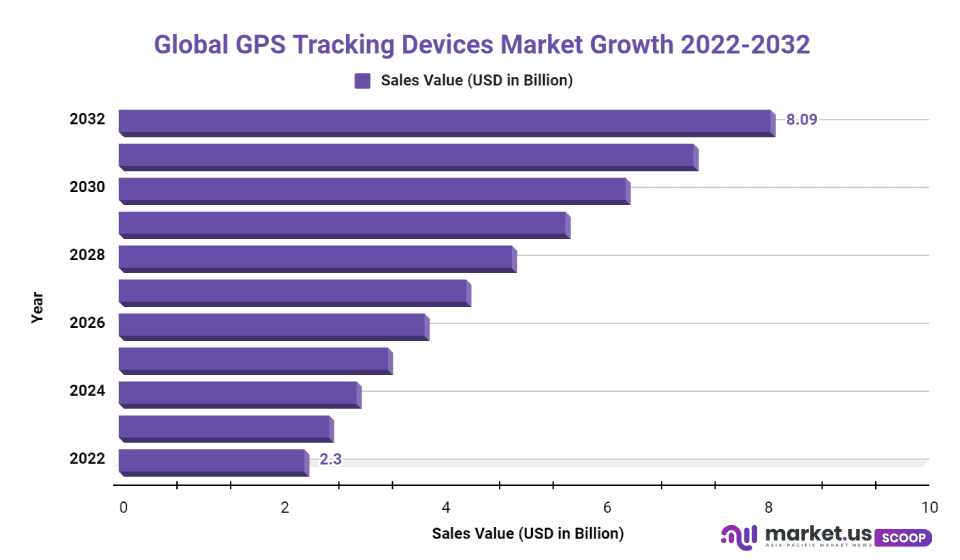 Anurag Sharma, the senior research analyst at Market.us, said," The GPS device's durability and greater use in commercial vehicle tracking software are the main reasons for the growth of the GPS market. GPS tracking devices can locate vehicles and track their location as the retail sector expands. This means that monitoring is essential for safe and efficient operation."
Numerous commercial vehicles are now equipped with GPS systems. As a result, there is an increase in commercial vehicles equipped with GPS systems. This stimulates the market for GPS tracking equipment. GPS tracking systems in light commercial vehicles will be more sought after due to the increasing penetration and use of the internet.
GPS Tracking Device Market has many devices for individuals and businesses. These devices have a wide range of features, such as real-time monitoring, geofencing, and route optimization. They also allow for trip monitoring. These powerful tools allow customers to monitor their assets anywhere they are by simply clicking a button. These devices can also alert users when their assets move outside the designated areas or are in danger. This allows customers to keep track of their assets at any time.
GPS Tracking Device Market provides cost-effective solutions to customers that help them save time and money while keeping track of valuable investments. GPS Tracking Device Market delivers state-of-the-art solutions that make asset management easy and secure.
The GPS Tracking Device Market has been a highly sought-after and rapidly growing industry. GPS tracking devices have become smaller and more powerful with technological advancements. GPS tracking devices can now provide real-time location data to customers that help them keep track of their assets.
These devices allow customers to track their assets anywhere, including geo-fencing, route optimization, and vehicle/asset surveillance. Businesses can benefit from their efficiency, cost savings, and security. These devices are also easy to use and can be used by anyone with basic knowledge of mobile phones or computers. The demand for GPS tracking devices will rise quickly because of their numerous benefits and features.
Market growth is impeded by poor user experience due to environmental factors
GPS tracking gadgets can be used to track an object or item. Weather conditions, such as rain, dense trees, tall buildings, and heavy cloud cover, can weaken GPS signals. This can cause delays in tracking and results.
Many devices or systems require a clear line between the receiver and satellite for GPS tracking to work properly. If this is not possible, signal quality may be compromised. Many manufacturers and vendors sell low-quality, low-cost GPS tracking devices to compete. This results in poor user experience and poor quality. These factors are limiting the market growth for GPS tracking devices.
---
---
Media Enquires
If you require any further information about a related market, please get in touch with us. we're happy to help you
+91 7008 614 496
+91 7008 614 496