Unprecedented Adoption of Digitalization Sparks Explosion in the Healthcare Analytics Industry, says Market.us
---
---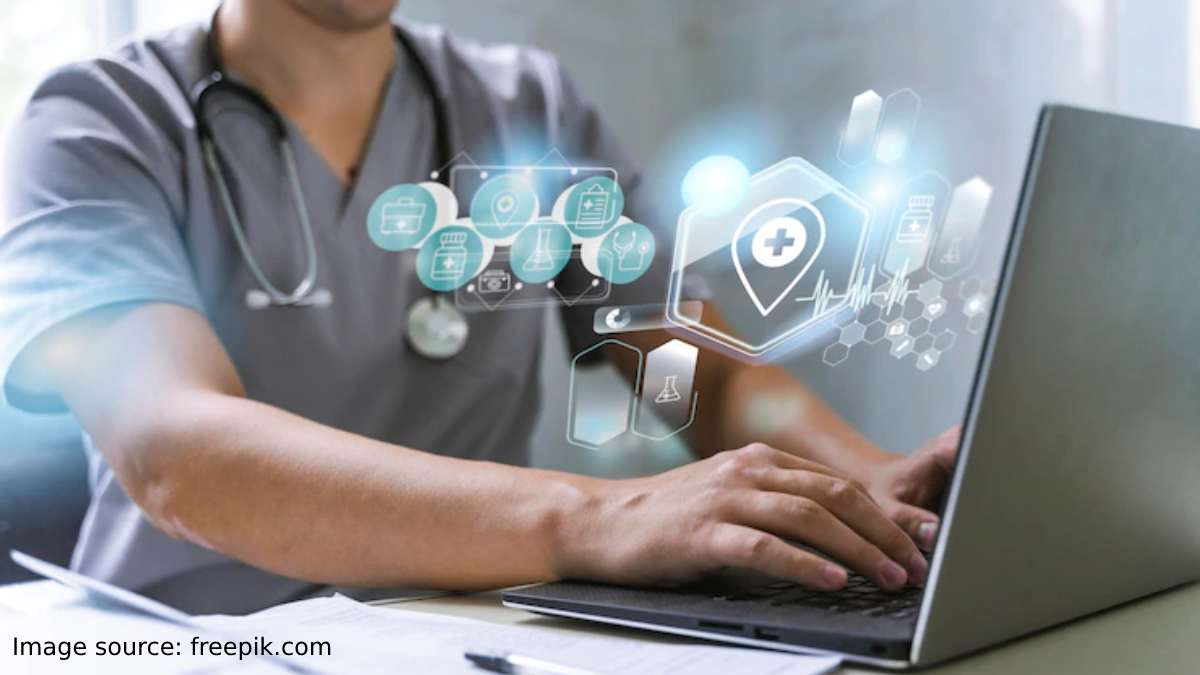 Healthcare has faced many challenges, including rising costs and patient retention. To address these issues, healthcare analytics is being integrated into all aspects of the industry. These are the key factors that have driven the rise of healthcare analytics.
According to Market.us, "The Healthcare Analytics Market is projected to reach a valuation of USD 143.41 Billion by 2032 at a CAGR of 18%, from USD 27.4 Billion in 2021."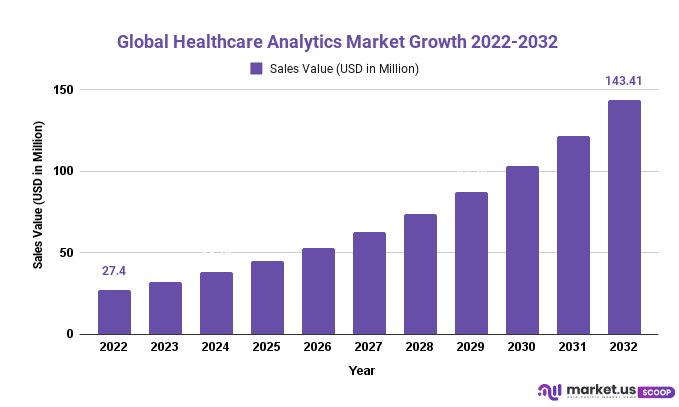 Asia-Pacific was home to the fastest-growing markets. Rapid development, greater spending power, and an increasing population have all contributed greatly to APAC's rapid growth. This region has seen significant growth and technological advancements that have contributed to its success. 
The trust consumers have in IT has increased, and so the adoption rates for analytics have also increased. Prospection is an Australia-based start-up for healthcare analysis. They have opened an office in Japan to collaborate with international customers and develop new treatments.
Anurag Sharma, a senior research analyst at Market.us, said, "Healthcare Analytics Market growth will be driven by the rising demand and cost of healthcare facilities, high demand to find efficient healthcare providers, rising demand for precision medicines, rising healthcare research, and protecting the healthcare data. Other factors that will drive the market for Healthcare analysis over the forecast period include the growing adoption and use of disease detection techniques such as CT scans. MRI scans. PAC."
Due to the increased demand for digital solutions and improved analytics tools to manage patient loads in the healthcare sector, the COVID-19 pandemic saw significant industry growth. Analytics platforms and tools will allow professionals and researchers to better understand and predict the trends, as well as better manage the vast amount of clinical data that was generated during the pandemic.
The massive growth in healthcare analytics has been attributed to the rapid technological advances and large investments made by the industry in IT development and digitization. Healthcare institutions around the world are using analytical platforms to improve patient care and retention. The deployment of healthcare analytics platforms has not only increased the productivity of staff but also improved patient management and reduced caregiver burden.
Healthcare analytics can be used for many functions within an establishment. It can be used for managing grants and donations to the hospital, patient records, scheduling appointments, and making insurance claims. This can improve patient care and provide insight into how to manage overall business establishments, better patient outreach, manage the spread of disease, etc. 
The Health Data Analytics Initiative was created by the Grainger College of Engineering in Illinois. It connects clinical investigators, engineers, and AI experts with data scientists. This helps to deliver better solutions and improve the quality of research through the deployment of AI platforms and analytical tools.
The rise in the adoption of analytical platforms by healthcare institutions is also due to government initiatives and a large amount of money flowing into the healthcare industry. Hospitals and other institutions use analytical platforms to manage and interpret clinical data from different studies. They also analyze historical data to identify trends and develop tools and technologies that will get the best results. 
Policymakers are using these platforms to analyze statistics and develop models that can be used to improve healthcare policies and the delivery of care. This is a direction that the U.S. government has taken. The HealthData.gov portal contains information from multiple federal databases, including clinical data and medical and scientific knowledge. It can be accessed via the application programming interface.
Big data has made it possible to make fundamental changes in how data is collected and analyzed. Big data is large amounts of data that are generated by digitizing innumerable sources. These data are then combined with specialized technologies and analyzed. Big data is used for healthcare analytics. It can be used to treat diseases, reduce costs and mitigate the risk of epidemics. Analytics based on big data allow hospitals and providers to estimate the number of patients admitted. 
This allows them to identify potential problems, such as excessive readmissions, and to implement new strategies to reduce similar outcomes in the future. These data are used to evaluate a hospital's performance. The gaps in healthcare delivery can be closed by looking at the performance of hospitals and patient histories.
Healthcare professionals are increasingly dependent on big data analytics to manage and apply data. The healthcare industry is expected to observe incredible growth in big data analytics in the upcoming years.
---
---
Media Enquires
If you require any further information about a related market, please get in touch with us. we're happy to help you
+91 7008 614 496
+91 7008 614 496