Unprecedented Demand for Zinc Phosphate in Coatings Industry is Fueling the Market Growth, says Market.us
---
---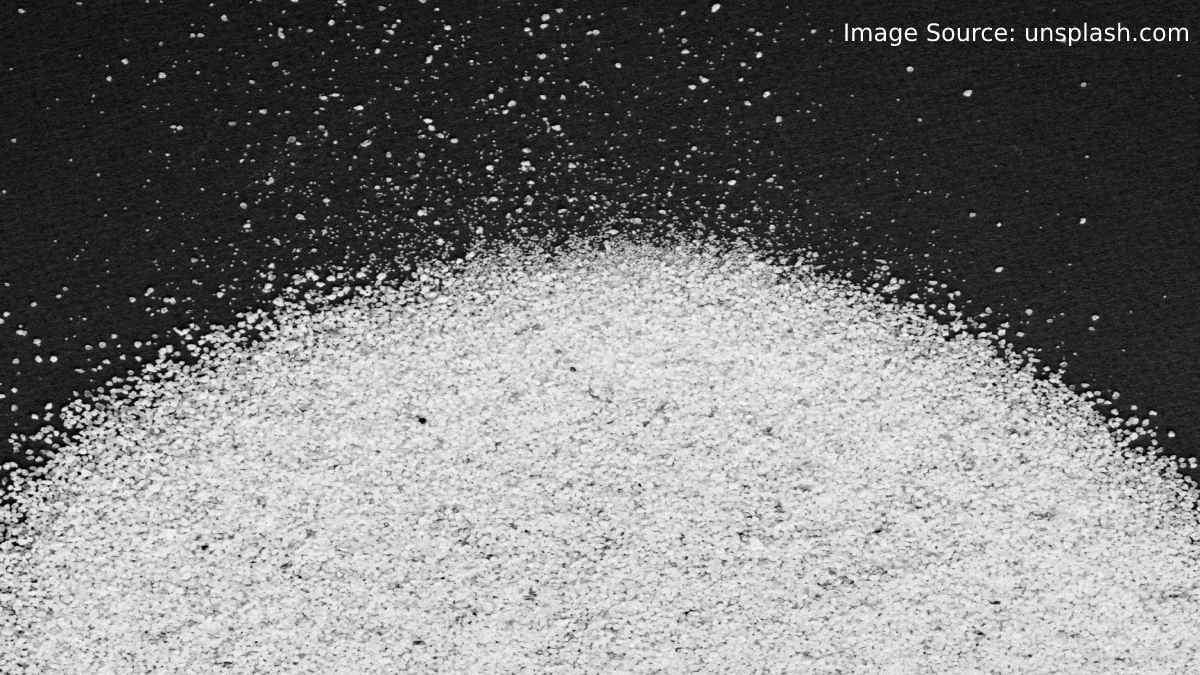 Zinc and phosphorus can react to produce zinc phosphide. The inorganic chemical compound zinc phosphide (Zn3P2) is a dark grey, crystalline substance. At room temperature, zinc phosphide has a tetragonal shape that changes to a cubic shape at about 845 degrees Celsius. 
Photovoltaic cells might use zinc phosphide, a semiconductor with a direct band gap of 1.5 eV. Rats, field mice, and squirrels are just a few of the small mammals that it is used to control. Rodents poisoned with zinc phosphide may become unwell or die suddenly. 
According to the latest report by Market.us," The Global Zinc Phosphate Market Size was estimated at USD 135.75 million in 2021 and is projected to reach USD 141.73 million by 2028, exhibiting a CAGR of 0.70% during the forecast period."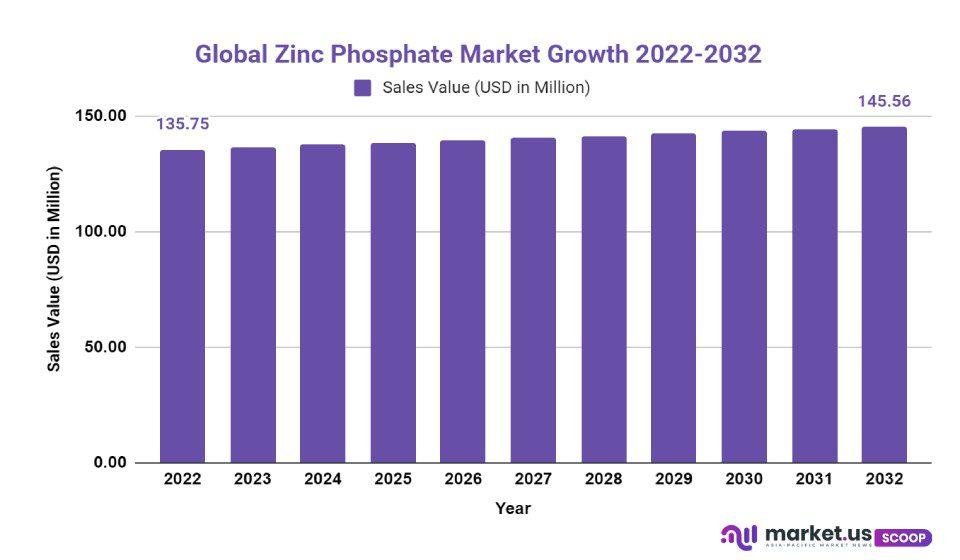 On metal surfaces, a seeding agent, also known as pre-treatment, is always employed as a primer pigment or as part of the electroplating process. This is explained by its ability to glide across crystalline surfaces more easily than bare metal. Sodium pyrophosphate is one widely used seeding substance.
Zinc phosphate is used in various coatings, including phenolic paint, epoxy paint, alkyd paint, acrylic paint, and water-soluble resin paint for automobiles, boats, machinery, light metal objects, metal vessels, home appliances, etc. It is acidproof, waterproof, and anticorrosive. Therefore, the market's expansion has fueled the coatings industry's rapidly expanding demand.
Anurag Sharma, senior research analyst at Market.us, said, " Zinc phosphate is normally used as a coating for corrosion protection of metallic materials such as mild steel. It is a traditional element that helps to improve paint adhesion and reduce corrosion when used to prepare paint coatings. Due to its efficiency, speed, and capacity to give superior wear resistance, corrosion resistance, lubrication, and adhesive qualities, zinc phosphate plays a vital role in the industrial, automotive, and appliance industries."
They also quoted The Zinc phosphate market has suffered an adverse impact because of the slowdown of the global economy but still has maintained relatively positive growth over the past few years. However, as raw materials like zinc and zinc oxide have risen, zinc phosphate product costs have gradually climbed in recent years. 
Additionally, improvements in energy, transportation, depreciation of equipment, and personnel compensation are anticipated to impact the price of zinc phosphate significantly. The competition between the companies is intensifying due to the changing market conditions.
The global zinc phosphate market is segmented based on product types, such as high zinc-containing zinc phosphate and low zinc-containing zinc phosphate. It is further sub-segmented by applications such as water-based anti-corrosive coating and solvent-based anti-corrosive coating.
The target industry's largest revenue share is likely to be the water-based anticorrosive coating segment. This market can be divided by region into North America and Europe, Asia Pacific, South America, and the Middle East & Africa.
Markets in North America will be the largest, in terms of revenue, of the global market for zinc phosphate. They are expected to retain their market position during the forecast period.
Certain manufacturing and macroeconomic factors containing funds in automotive segments and increased manufacturing and transactions have influenced the zinc phosphide industry. Some financial problems are causing a slight decline in the growth rate. This includes upsurges in prices and increasing governmental guidelines and rules for the chemical industry. 
There is a wide market, but it is not evenly distributed due to differences in the countries involved. This depends on the country's automotive manufacturing capacity. The rising demand for these coatings for intrinsic reasons such as gripping, lubrication and endorsing connection, arrival, and better corrosion resistance is expected to boost the global Zincphosphate market.
---
---
Media Enquires
If you require any further information about a related market, please get in touch with us. we're happy to help you
+91 7008 614 496
+91 7008 614 496