Unraveling the Mystery Behind a Rapidly Expanding Reinsurance Marketplace, via Market.us
---
---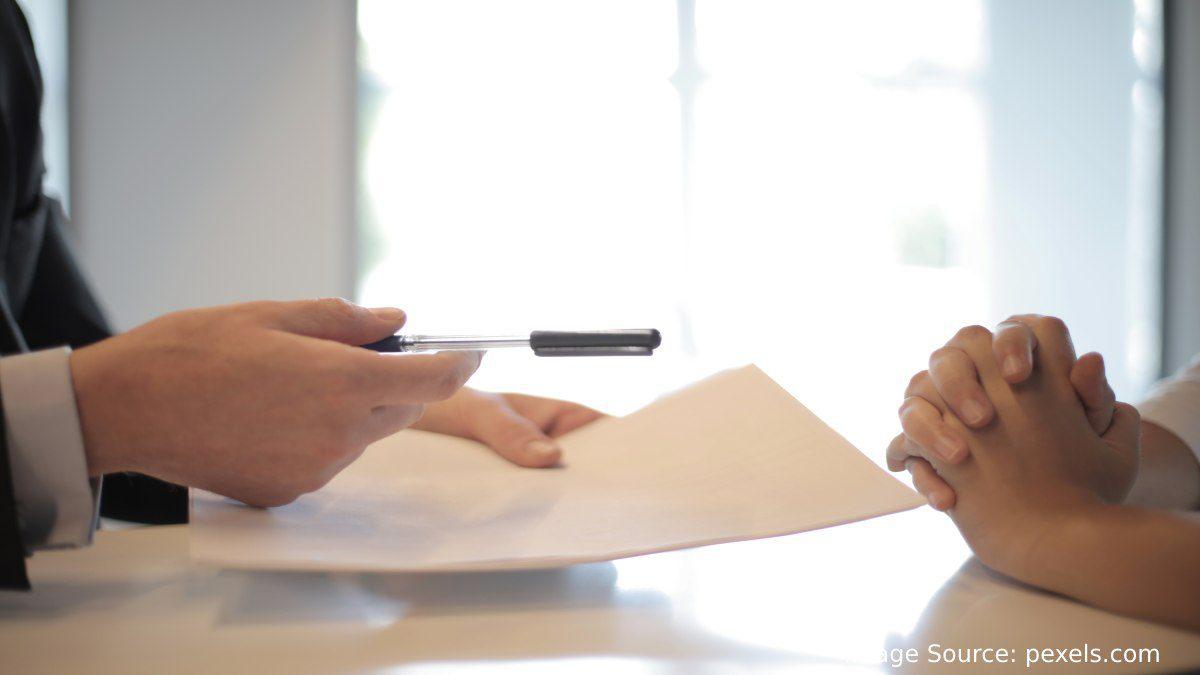 Reinsurance is a business model that helps protect insurance companies from large claims by spreading the risk among several insurers. Reinsurance provides a financial cushion if an insurance company experiences a large claim.
Reinsurance is a critical component of the global insurance market and its size is indicative of the overall health of the insurance sector. The reinsurance market has grown significantly in recent years, as companies seek to mitigate the risk posed by their portfolios. 
According to a report by Market.us, "In 2022, the Reinsurance Market was valued at USD 497.8 billion and is expected to reach USD 1387.92 billion by 2032 at a CAGR of 10.8%." 
Reinsurance industries are the sale of reinsurance by companies that assume some or all of the risk in existing insurance policies that were originally written by other insurers. To create future claims, reinsurance providers put the premiums they collect from insurance providers into a portfolio of financial assets. The market size is determined by the amount of reinsured premiums. The market for insurance providers can be divided into real estate, accident, life reinsurance, and health reinsurance.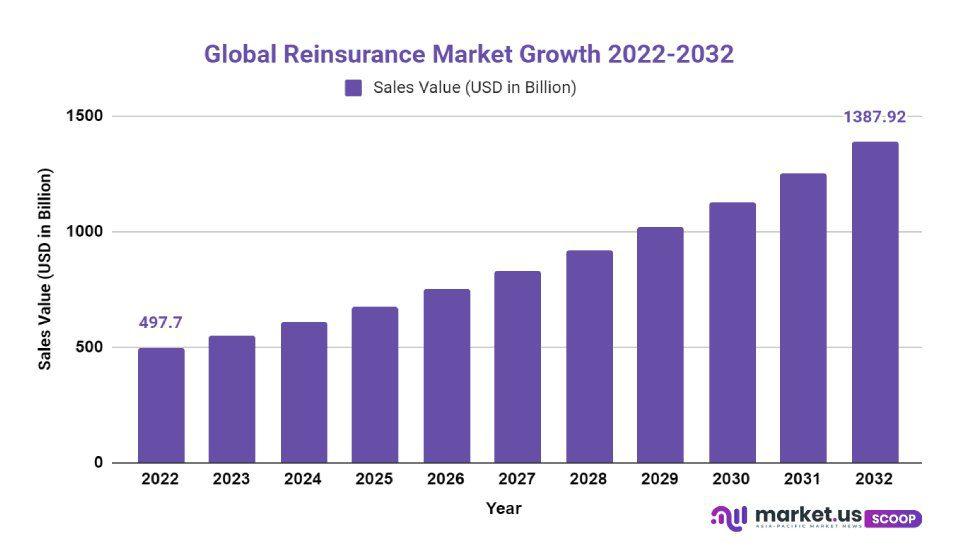 Anurag Sharma, a senior research analyst at Market.us said, "The reinsurance market is one of the most complex and rapidly-growing markets in the world. Here, companies that insure risks pool their money together to ensure that they can cover any losses incurred from a large event. This market has been steadily growing over the past few decades, as companies become ever more concerned about the potential for catastrophic events. Some of the main drivers of this growth include increased awareness of risk and increased demand for insurance products."
The reinsurance market is constantly evolving and changing as new technology and risks come about. Trends in the reinsurance market can be broken down into several categories, such as pricing, product types, and geography. As the reinsurance market continues to grow, companies are working to stay ahead of the curve by developing new products and services. 
The reinsurance market is a large and complex global industry. It accounts for about one-tenth of the world's insurance industry and employs about 2 million people. The reinsurance market has several different types of products, including property, casualty, health, life, and auto. 
The reinsurance market is divided into two main types: catastrophe and general. Catastrophe reinsurance covers risks associated with natural disasters, such as hurricanes, earthquakes, and floods. General reinsurance covers a variety of risks, such as business risks, property risks, and auto risks. The reinsurance market is constantly evolving as new technologies are developed that can help insurers reduce their overall insurance costs.
Reinsurance is a business model in which an insurance company agrees to cover a specific risk for another organization, typically at a lower premium than the original insurer would charge. Reinsurance can provide several benefits to both the insurer and the insured. By spreading risk across multiple insurers, reinsurers can negotiate lower premiums than they would be able to with a single insurer.
Reinsurance market advantages are numerous and varied these advantages can include economies of scale, increased liquidity, and enhanced ability to manage risk  the ability to offer a wider range of products and services is also a key advantage the industry continues to grow rapidly, which is benefiting reinsurers and their customers alike 
The reinsurance market limitation is a term used in the insurance industry to describe the maximum amount of insurance a single entity can purchase from any one insurer. This limit is set by regulators and is typically based on the company's size and financial stability.
---
---
Media Enquires
If you require any further information about a related market, please get in touch with us. we're happy to help you
+91 7008 614 496
+91 7008 614 496