US Navy Embraces AI-Driven Drones for Deep-Sea Exploration, Leading to Growth in the Autonomous Underwater Vehicle Market, says Market.us
---
---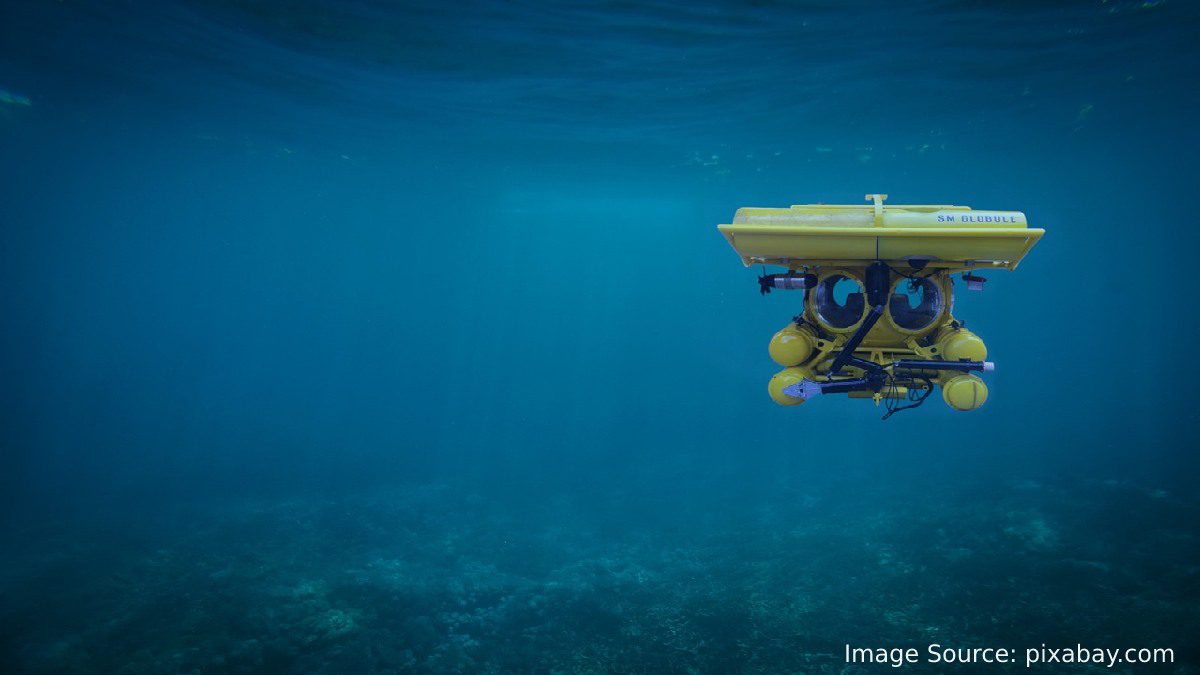 Increasing Deep-Water Offshore Oil and Gas Production to Propel Impacts on The Autonomous Underwater Vehicle Market Growth
AUV is an autonomous vehicle with advanced components that can be used for underwater applications without human intervention. The vehicle has multiple sensors, network hardware, and navigation and signals transmission systems. 
This allows for data collection and real-time communication. The main problems with underwater technology are communication and signal transmission. This is due to possible distortions in the transmission.
According to a report by Market.us, "The Global Autonomous Underwater Vehicle Market is projected to be USD 1.33 Bn in 2022 to reach USD 4.17 Bn by 2031 at a CAGR of 17.80%."
Anurag Sharma, the senior research analyst at Market.us, Said," To boost market growth, we need to increase our deep-water offshore oil & gas production. Increasing Demand for AUVs in Border & Coastal Security Will Boost Market Growth. Autonomous underwater vehicles have become standard for military, navy, coastal security forces, and subsea operations."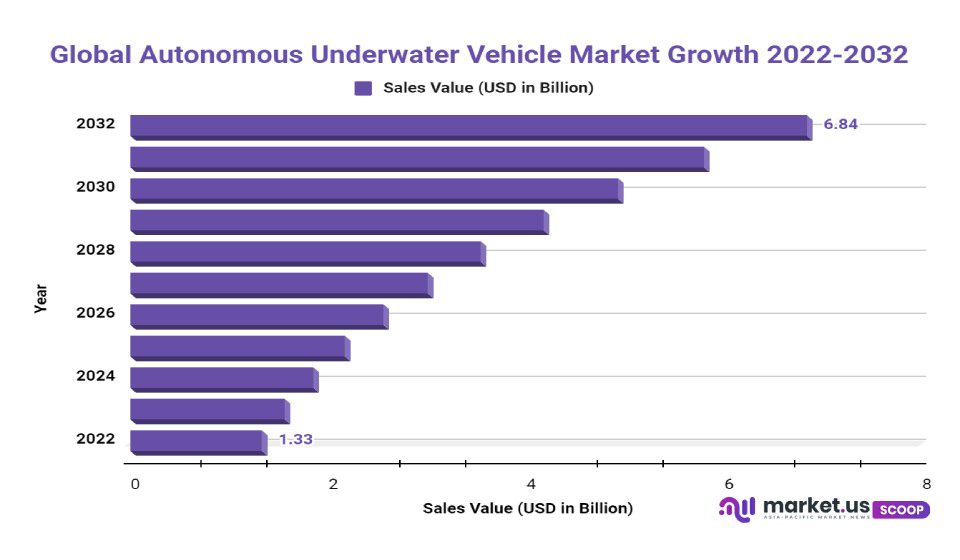 The U.S. Navy extensively uses these vehicles for various applications, such as mine countermeasures (MCM), intelligence, surveillance & reconnaissance, inspection/identification (ID), and anti-submarine warfare (ASW). The Navy has implemented accelerated acquisition strategies to combat the major Chinese challenges.
Adopting Artificial Intelligence-enabled Autonomy to fuel AUV demand for manufacturing companies operating in the market, underwater robots, or underwater vehicle technology will offer attractive opportunities. 
The technology used by key OEMs to solve major problems with underwater vehicles has been proven reliable and efficient. The development and cost-effective communication technology will fuel market growth to support underwater vehicles that are highly sensitive to disturbances. 
Boeing, Thales, BAE Systems, and Thales are some companies that have created autonomous vehicles. It is anticipated that autonomous vehicles will bring about significant changes to the underwater warfare environment.
Unmanned vehicles can conduct long-range endurance strikes, surveillance operations, or minefields. The integration of artificial intelligence will increase real-time communications, undersea strikes, autonomous navigation, surveys, and other functions. Many companies are developing fully autonomous vehicles capable of long-range endurance attacks and ISR operations. 
As part of the Maritime Research Program, Germany provided USD 14.5 million to help develop a new autonomous robotics technology. It is controlled using artificial intelligence, which will improve mission durations and operational ranges. The U.S. Navy manages the major development of Unmanned Maritime Autonomy Architectural (UMAA) to assess levels of autonomy in unmanned submarine technology. These factors are expected to drive market growth in the future.
The U.S. Naval Sea Systems Command Washington signed a USD 11.1 million contract with Boeing to improve naval operations. The company will invest in navigation, positional intelligence, core communication, guidance&control, and navigation for future naval operations. 
In February 2019, the U.S. Navy signed a contract for Orca Extra Large Unmanned Undersea Vehicles (XLAUV). The deal is valued at USD 43 million. The company built four undersea vessels to improve Navy maritime capabilities in the region. In 2021, the U.S. Navy requested R&D funding in the amount of USD 579.9 million.
Over the forecast period, North America will hold the largest share of the global autonomous underwater vehicle market. Demand for AUVs will rise due to the growing demand in emerging markets. 
They are used in the U.S. to support a variety of marine projects. They are used to perform marine support roles like inspection and identification, mine countermeasures, intelligence, surveillance, reconnaissance (ISR), oceanography, and payload delivery.
---
---
Media Enquires
If you require any further information about a related market, please get in touch with us. we're happy to help you
+91 7008 614 496
+91 7008 614 496