Use of Nano-structure Metals in Manufacturing Leads to Market Growth for Aerospace Coatings Market
---
---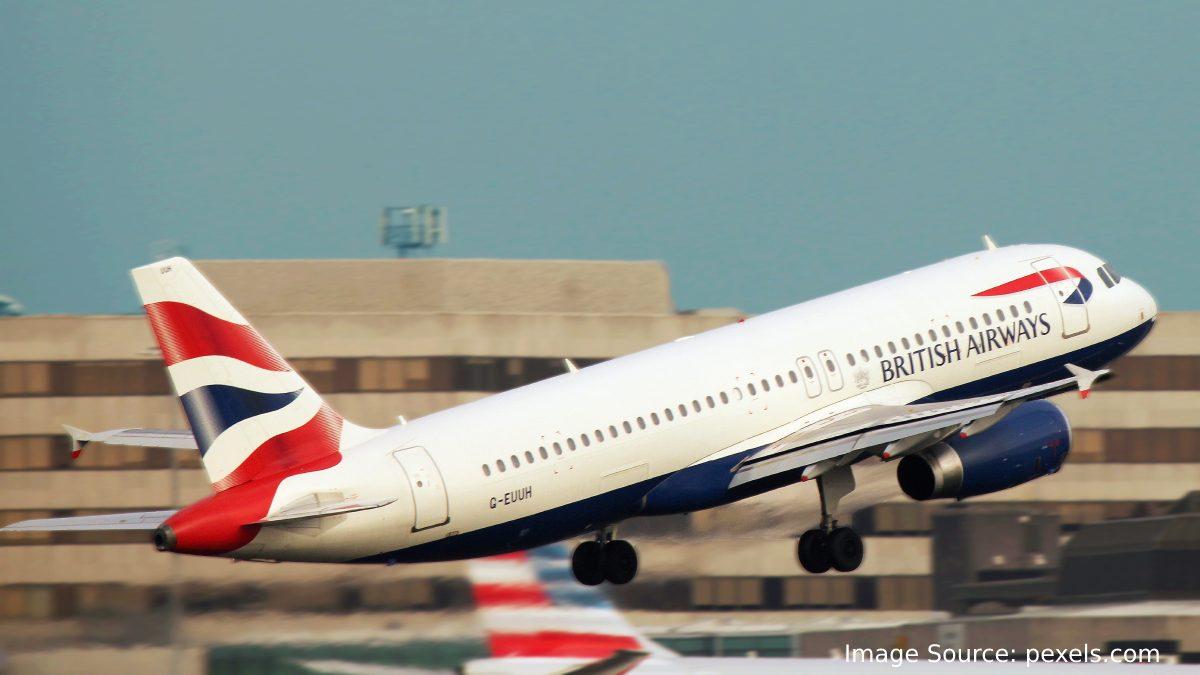 The trend toward aeroplanes that are lighter and more efficient has led to the use of nanotechnology in aerospace manufacturing. Nanostructure metals are utilised in the manufacture of aircraft since nanostructure metals have superior characteristics than larger grain structures. 
The intention behind applying the coating could be functional, decorative, or both. The market for aerospace coatings is driven by the growing need for aerosol coatings from a variety of types of end-users, including military aviation, commercial aviation as well as general aviation. 
Nano-Structure metals have high tensile strength, resistance to corrosion, and low density, along with a lighter-weight material. The lighter material used in aircraft design can lead to lower consumption of fuel and a smaller carbon footprint.
According to research by Market.us, "The Global Market for Aerospace Coatings was USD 2 billion in 2022. It is expected to reach USD 3.9 billion by 2032. This projection represents a 6.9% increase in CAGR over the 2022-2032 period."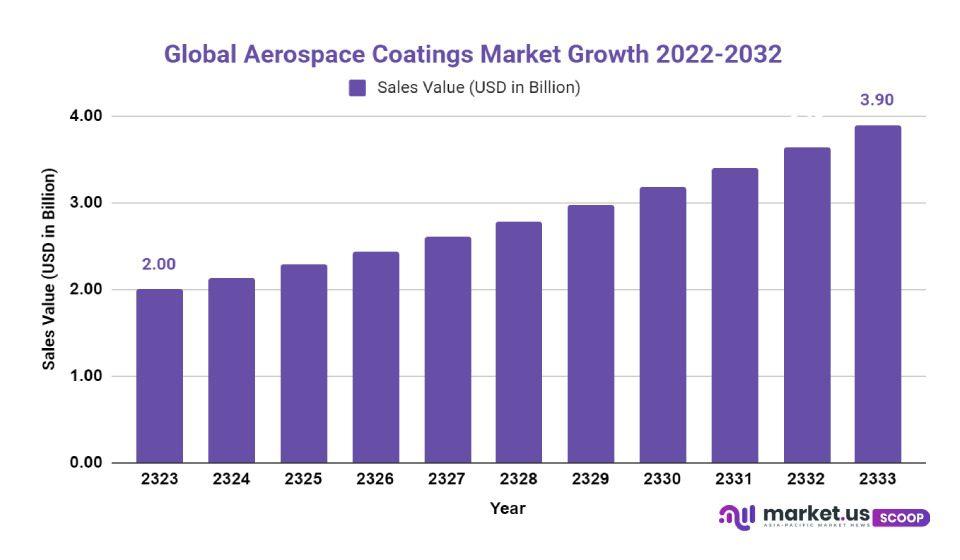 Anurag Sharma, a senior research analyst at Market.us, said, "The increasing manufacturing and sales of aircraft, mostly in developing nations will create significant possibilities for aerospace companies. The increasing number of aircraft deliveries from leading manufacturers like Airbus as well as Boeing is also increasing the global aircraft fleet which, in turn, is increasing the revenue of aerospace coatings."
With the growing amount of aircraft operating The need for maintenance repair, maintenance, and overhaul (MRO) of various parts, components and systems is predicted to grow significantly which is expected to increase the demand for aerospace coatings.
Rapid urbanisation and improved economic conditions, especially in the developing world have resulted in an increase in aircraft production and sales to strategic markets like Russia, India, Sweden, and China. The growing demand and subsequent production of aircraft have resulted in soaring demand for coatings for aerospace.
Growing the consumption power of those living in countries like the U.S. and Europe is increasing the need for travel to a significant degree. This will, in turn, be leading to a rise in the need for this product predominantly due to commercial fleet producers. 
Coatings made of solvents have been a rarity in areas like Europe as well as North America due to stringent rules on harmful chemicals that cause emissions that contain volatile organic substances. Water-based coatings are expected to see a steady increase in the coming years.
Raw material price fluctuations can negatively impact the growth of the aerospace coatings market by increasing production costs. Additionally, the market may also face challenges from strict regulations imposed by authorities, which can add to the cost of production and compliance. These factors can make it difficult for companies to operate in the market and can limit market growth.
In recent times the market for aerospace coatings has seen significant improvement from the perspective of competition. Acquisitions, collaborations, and the expansion in production capacities are a few of the most important strategies employed by players in the market to grow and maintain their position in the industry of aerospace and coatings.
With the growth in air travel, there is a corresponding increase in demand for aircraft, which in turn drives demand for aerospace coatings. New technologies are being developed for aerospace coatings, such as nanotechnology and plasma spray coatings, that have better performance and durability. This can open up new opportunities for market growth.
The increasing focus on sustainability is driving the demand for eco-friendly coatings, which are non-toxic and have low volatile organic compound (VOC) emissions. And, the growing need for military aircraft is also driving the demand for aerospace coatings, as these coatings are used to protect military aircraft from corrosion and other environmental factors.
---
---
Media Enquires
If you require any further information about a related market, please get in touch with us. we're happy to help you
+91 7008 614 496
+91 7008 614 496