Versatility is Boosting the Growth in the Bamboo Market, says Market.us
---
---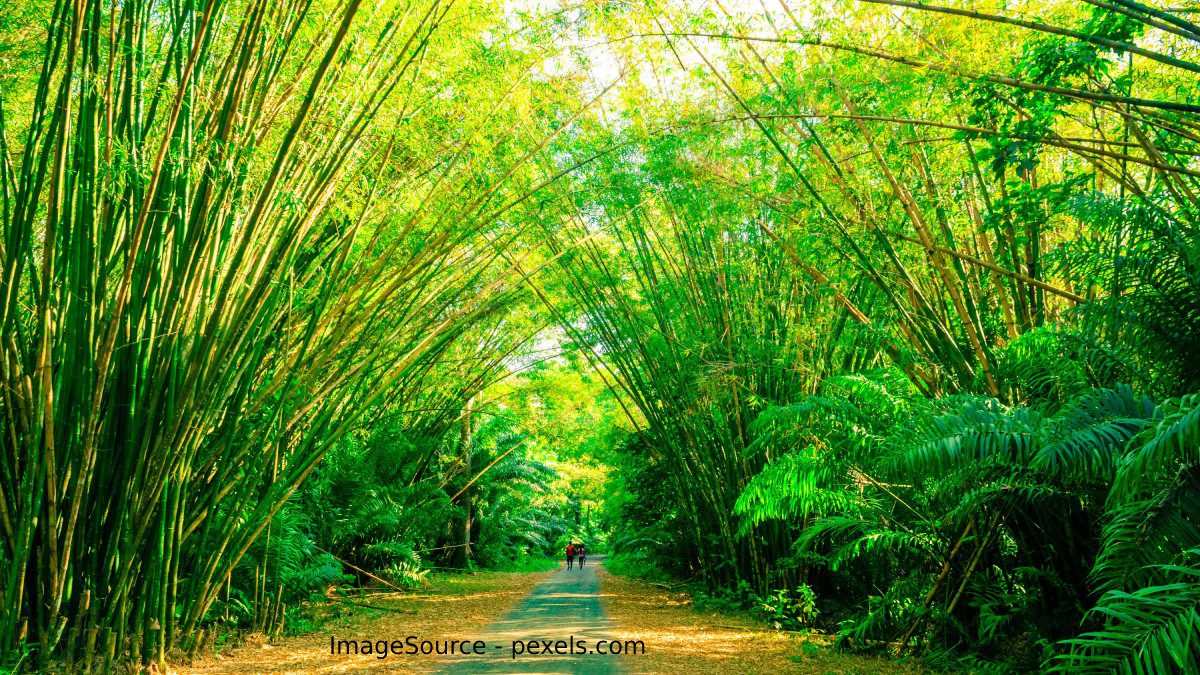 Millions of people live in tropical and subtropical regions where bamboo plays an important role in their daily lives. The recent increase in research has greatly contributed to our understanding of these arborescent grasses and is used for better processing in wider applications.
According to a report by Market.us," The global Bamboo Market value was USD 61.52 Billion in 2021. This market is expected to grow at a CAGR of 5% between 2023-2032."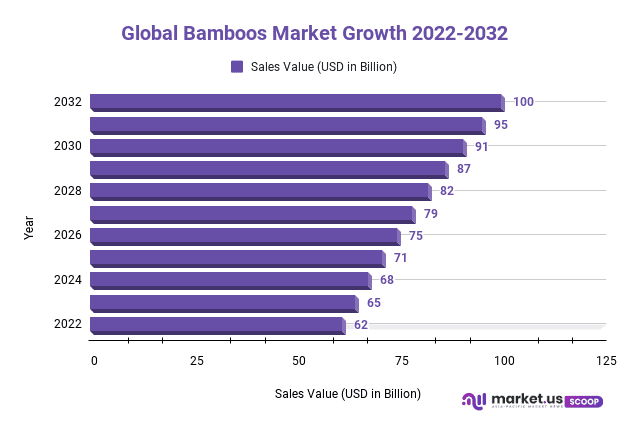 Gaurav Yadav, a senior research analyst at Market.us, said," Market growth is expected to be driven by increased infrastructure development and sustainable building/ construction materials, as well as consumer awareness regarding the benefits of bamboo."
He added," The Asia Pacific had the largest revenue share at 66% in 2021 and will continue to see the highest growth over the forecast period. Most Asian countries encourage bamboo cultivation, including China, India, and Japan."
Although bamboo can be grown in any climate, it thrives best in tropical areas. Bamboo can absorb 40% more carbon dioxide than trees and 35% more oxygen. This represents a significant improvement in the quality and purity of air. With over 1,500 documented uses, bamboo is one of the most highly renewable materials in the socio-economic and ecological-climatic-functional environment.
Bamboo can be used as a substitute for wood. Bamboo is used to construct houses, agriculture equipment, utensils, food, and weaponry. Bamboo is a versatile forest product that is important for residential and commercial economies. There are many industrial uses of bamboo. These include wood substitution, food production, pulp and papers, handicrafts and medical items, and charcoal manufacturing.
The paper and pulp industry uses bamboo as a primary raw material for making paper and paperboard. Due to the growing demand for paper and paperboard, the worldwide market for bamboo is expected to grow over the next few years.
Bamboo, a rapidly growing and a wide spread graminaceous plant has been a key raw material for papermaking and pulping. It helps to alleviate the lack of wood resources. Due to the growing demand for paperboard, the worldwide market for bamboo is expected to grow over the next few years. Technologies such as silicon removal are being developed to overcome the disadvantages of bamboo as a pulping material and improve the quality of bamboo pulp products.
Many common household items include mats and baskets, toys, wall plates, hangers, trays, and nets are made from bamboo. Bamboo strips are used to decorate fruits and flowers with different shapes and sizes of bamboo articles. Bamboo is used to make the flute, an Indian musical instrument. For deodorizing fish oils, dry and mature bamboo leaves can be used.
India's government lifted its ban on exporting bamboo coal, which will allow for better utilization and greater profitability in India's bamboo industry.
Agarbatti is the most popular Indian product made from bamboo. A maximum of 16% bamboo is used to manufacture bamboo sticks, whereas the remaining 84% bamboo is a waste. Exporting bamboo charcoal would enable the complete utilization of bamboo waste and make the bamboo business more lucrative.
Bamboo charcoal can be used for barbecues, soil nutrition, and to make activated charcoal. This material has great potential for international markets like the USA, Japan, Belgium, Germany, Italy, and France.
China and the International Bamboo and Rattan Organization (Inbar) put forward an initiative that aims to promote the use of bamboo as an alternative to plastic.
Last November, 10 government agencies, including the National Forestry and Grassland Administration and National Development and Reform Commission suggested protecting and cultivating bamboo forests to help build a modern bamboo industry. Expert estimates show that over 10,000 companies in China produce bamboo products. They are widely used for construction, furniture, packaging, and other purposes.
---
---
Media Enquires
If you require any further information about a related market, please get in touch with us. we're happy to help you
+91 7008 614 496
+91 7008 614 496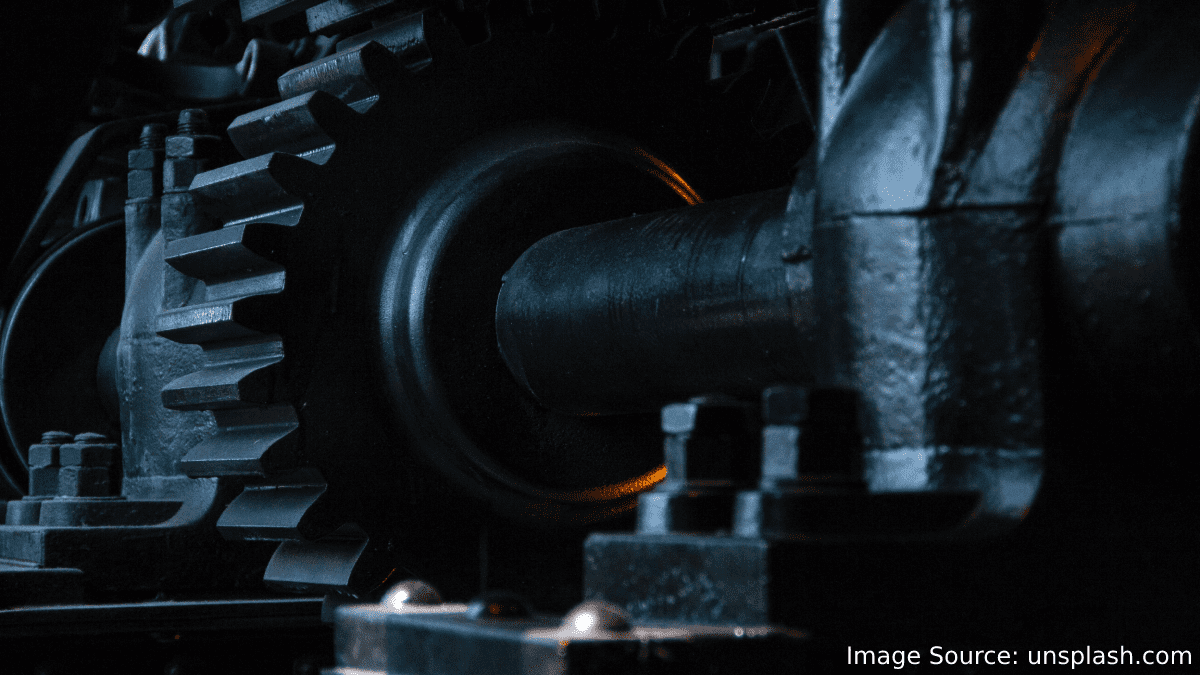 The Manufacturing Sector Finds Untapped Potential in the Gear Motors Market, says Market.us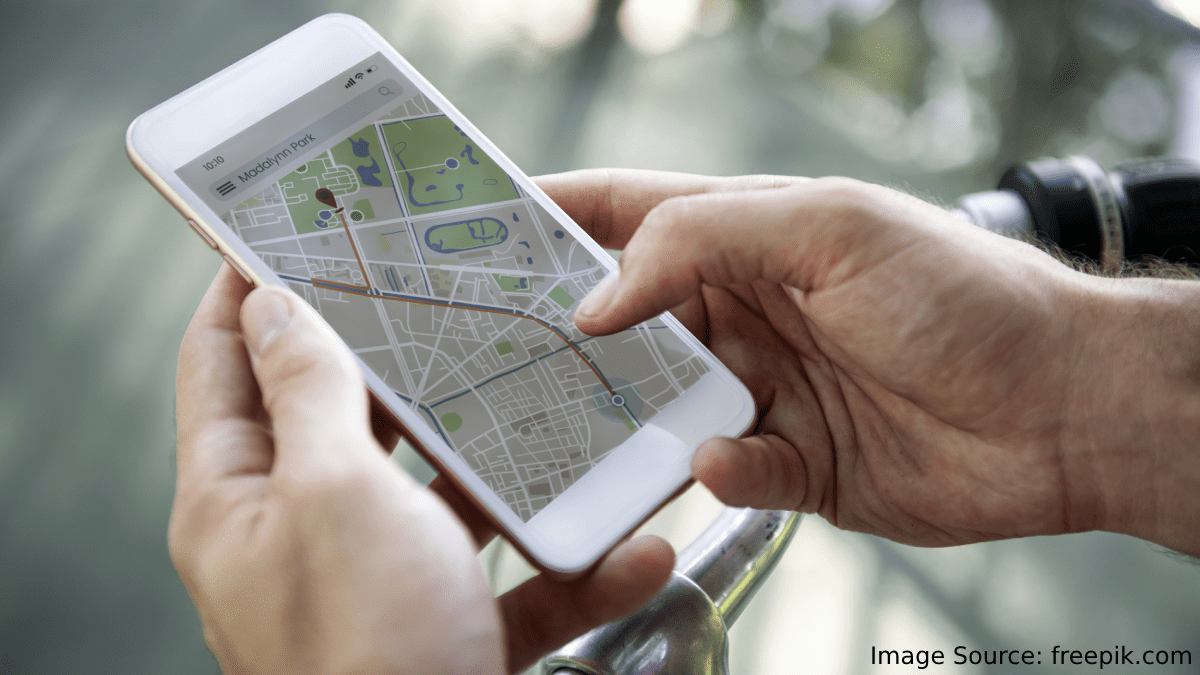 The Surge of Growth in GPS Tracking Devices in the Automotive Industry Spurs Innovation, says Market.us