Water Problem Pushes Industries to Invest in the Biocide Market, says Market.us
---
---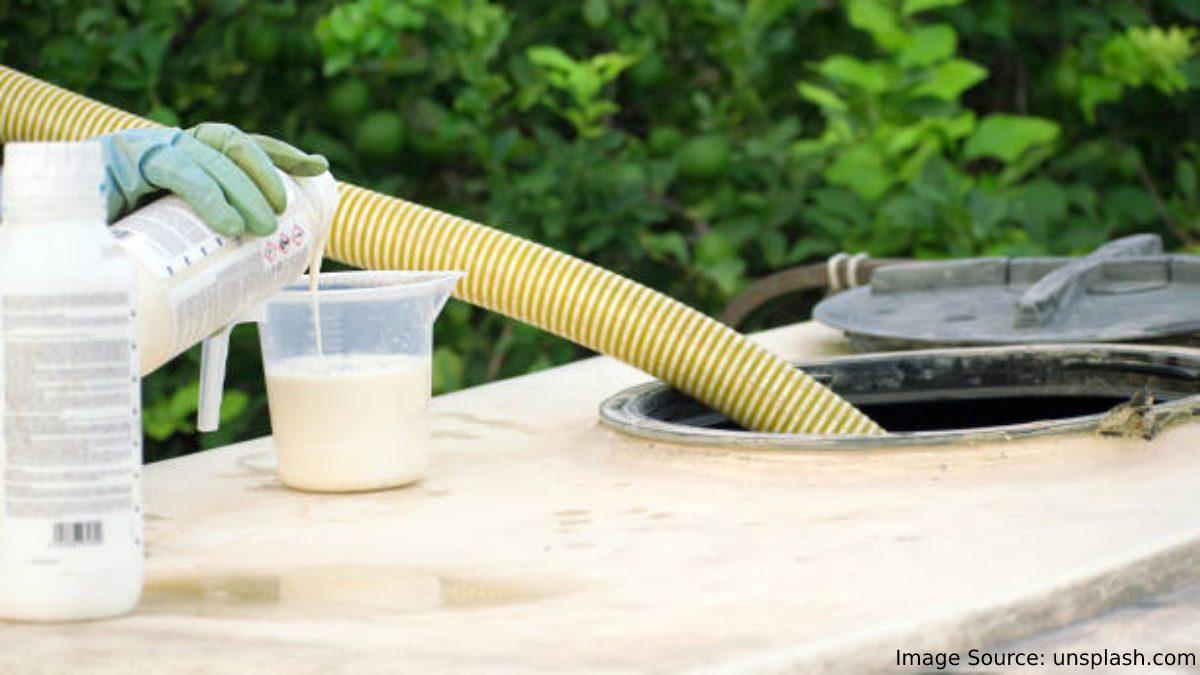 A biocide can be a chemical or microorganism which can repel, render harmless or regulate hazardous organisms using chemical or biological methods. They are used in industry to disinfect, oxidize, and preserve. They can be either synthetically produced or naturally found in nature. They can be used to prevent biologically-induced corrosion.
Biocides are chemicals used to kill harmful organisms. Examples of dangerous creatures include germs and pests. Biocidal goods include insect repellents, disinfectants, as well as industrial chemicals like anti-fouling coatings on ships and material preservers.
According to Market.us' research, "The Biocide Market size is expected to be worth around USD 12.70 billion by 2032 from USD 8.5 billion in 2022, growing at a CAGR of 4.1% during the forecast period 2022 to 2032."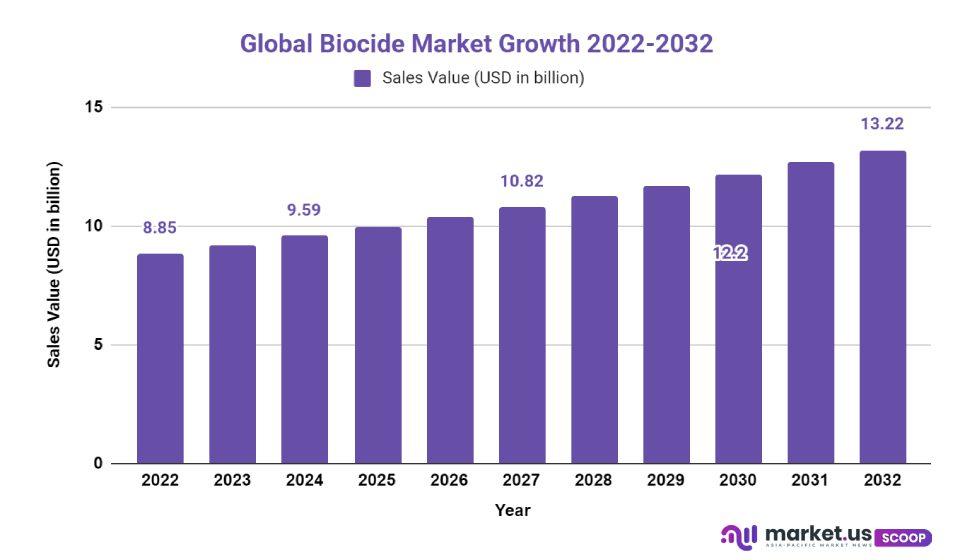 Anurag Sharma, the senior research analyst at market.us, said, "Global demand for potable and clean water is driving the global biocides market. Biocides are used to prevent bacterial and algal contamination of municipal drinking water systems, pipes within pools, and industrial water treatment systems. The market is also being driven by the widespread use of biocides for cleaning agents manufacturing."
A variety of industries are increasingly using biocides. Cooling towers provide an environment conducive to the growth and development of microorganisms. This is why they are a popular application area for biocides in power stations, mining and chemical facilities.
As a result, the medical industry is growing because of consumer awareness about hygiene and health. This, along with economic growth, encourages manufacturers to use new technology in developing medical solutions.
As a result of rising consumer awareness about hygiene and health, the market is seeing a rise in the medical industry. This is enabling manufacturers to use advanced technologies to create solutions for the medical sector. 
Biocides are chemicals that are added to disinfectants and cleaners in hospitals and clinics to maintain hygiene. They can be used to clean surgical instruments, tools and fixtures. This product's ability to inhibit microorganism growth is responsible for the rise in demand. The product can also be used as a preservative in food, leather, and other industries. This market is also driven by the rising demand for these products.
The biocides market is growing rapidly due to the rising demand from different application fields.
The main driver of the market growth in biocides is the growing demand for biocides in different fields, such as water treatment and personal care, paints and coats, paper and pulp and agriculture. Many biocides are used in cosmetics and personal care products. Cosmetic biocides can be used to clean the skin and inhibit the growth of microorganisms.
The increased attention of governments in different countries on clean water is creating significant opportunities for the global biocides industry. Biocides can also be used in many products, such as food and pulp industries, antimicrobial coatings, and food & paper industries. They also control slime-forming bacteria and sulfate-reducing bacteria in oil well drilling and oil field processing and storage equipment. 
The growth of the global market for biocides will be driven by new applications. The global market is also driven by a growing demand for high quality pest-free crops and a rising need for agrochemicals. The market's growth will be impeded by environmental regulations regarding toxic biocides, and variations in raw material prices.
The European Union has a strict regulatory environment for the use of biocides. The Biocidal Products Regulation (BPR), Regulation (EU) 528/2012, aims to improve use and function of biocidal substances in the European Union (EU). It ensures high levels of protection for people, animals and the environment. All biocidal products must be approved before they can go on the market. Before a biocidal product can be launched on the market, it must also be approved for active substances.
There are increasing concerns about bacterial and viral infections and a rising demand for high-performance, quick-acting biocides. These products can also be used to clean utensils made of iron, stainless steel, or Teflon. These solutions are not only effective in reducing food-related contaminated diseases, but also help to prevent cross contamination. This ensures maximum food safety standards.
---
---
Media Enquires
If you require any further information about a related market, please get in touch with us. we're happy to help you
+91 7008 614 496
+91 7008 614 496