Welding Fire Blankets Market to Witness Rapid Growth, Fueled by Increasing Emphasis on Workplace Safety, says Market.us
---
---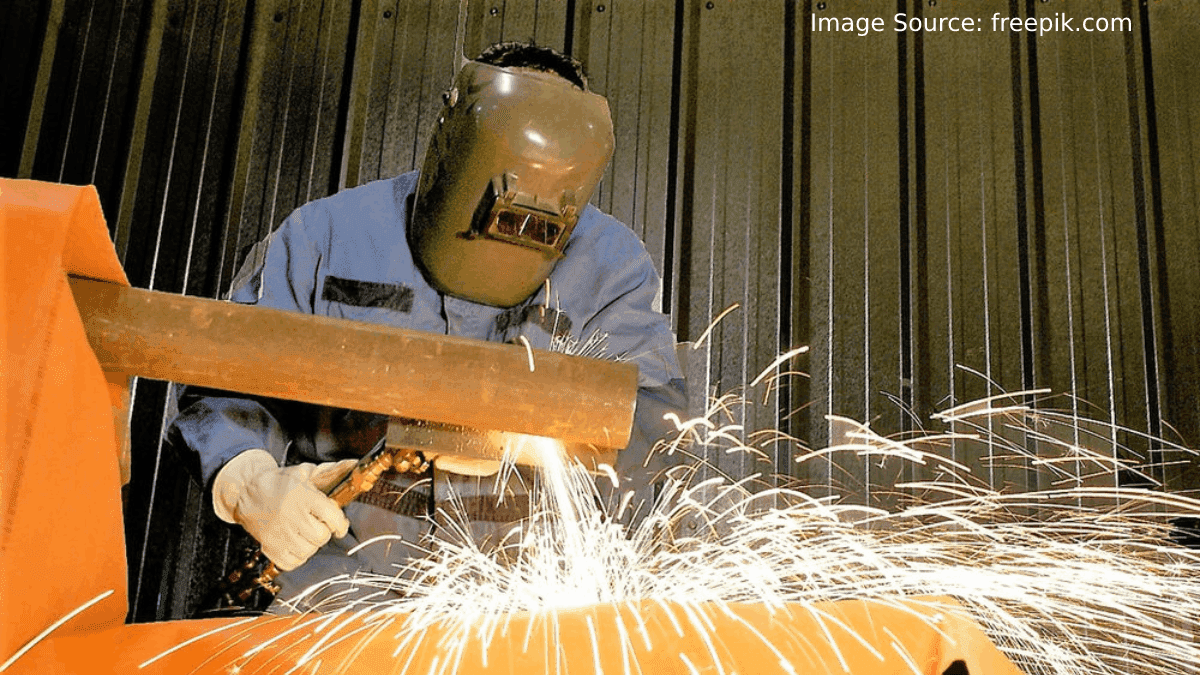 Welding fire blankets are specially constructed safety blankets that are used to protect against fires and sparks while welding and performing other related tasks. These blankets are comprised of flame-resistant fabrics that can endure high temperatures and act as a barrier between sparks and the surrounding environment. 
Welding fire blankets are generally made of materials with excellent thermal properties, such as fiberglass, silica, or ceramic fibers, and can prevent fires from spreading. To give further safety and longevity, they are generally coated with a fire-resistant material.
According to the latest report by Market.us," The welding fire blankets market has the potential to grow by USD 20.96 billion during 2022-2030, and the market's growth momentum will accelerate at a CAGR of 4.71%."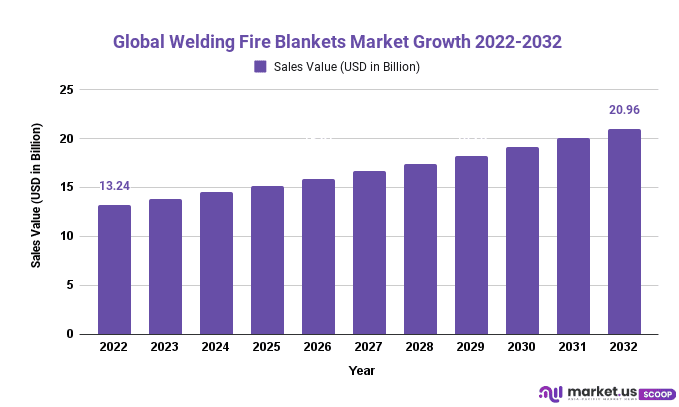 When utilizing a welding blanket, it is critical to ensure that the blanket covers all locations that require protection. The blanket should be properly tied to prevent it from shifting or falling.
Welders, as well as anyone participating in any other activity that generates sparks or flames, should use welding fire blankets. They are an excellent method of protecting equipment and workers from fires. It is critical to use them correctly and follow all safety precautions when dealing with them.
There are several factors driving the growth of the welding fire blankets market. Here are some possible examples:
The importance of safety at work is becoming more apparent, driving increased demand for welding blankets. Employers are taking more steps to protect workers from fire hazards and investing in safety equipment to avoid accidents. 
Globally, the welding industry is expanding. This is driving higher demand for welding fire blankets. There is an increasing demand for fire protection equipment as more people and businesses get involved in welding and other related activities. Welding fire blanket manufacturers are always innovating to create new products that protect against fire hazards. Customers are looking for the best products, and this is driving demand.
Anurag Sharma, a senior research analyst at Market.us, said," Many regions have stricter regulations in place to protect workers from the dangers of fire. This may mean that fire blankets are required in certain circumstances. This is driving the demand for the product. Customers can now easily access welding fire blankets thanks to the growth of online sales and distribution channels. This expands the market and makes it more accessible to a wider audience."
Fire blankets for welding are vital to ensure safety in the workplace. They protect workers and equipment from heat-related hazards such as sparks, flames, and sparks. OSHA and other regulatory bodies require that welding fire blankets be used in certain circumstances. Businesses must comply with these regulations to avoid being fined, sued, or suffering reputational damage. The cost-effective way to prevent fires, protect workers and equipment and keep them from getting too hot is by welding fire blankets. Fire blankets are much less expensive than other safety equipment like fire suppression systems and expensive personal protective gear.
They can be used in many settings including automotive, construction, and industrial. You can also use them to smother small fires. This makes them an invaluable tool for emergency situations. They are made of flame-resistant, durable materials that can withstand high temperatures. They also last several years with proper care. They are a great investment for companies that value safety and efficiency. 
The use of welding fire blankets is motivated by safety in the workplace, compliance with regulations, cost-effectiveness, and versatility. Businesses can make their workplace safer and protect their employees and equipment by using these blankets.
There are several factors that may restrain the welding fire blankets market. Here are some possible examples:
The lack of knowledge among end-users about the benefits and the product is one of the biggest challenges in the welding fire blankets market. Many people who work in welding or other industrial settings are not aware of the hazards and need to use fire blankets to avoid accidents. Fire blankets for industrial fire protection are not limited to welding. Fire extinguishers and fire-retardant clothing can also be used. This could reduce the demand for welding fire blankets.
For small businesses or individuals, welding fire blankets can be costly. Potential buyers may be discouraged from purchasing the product due to its high price. Some manufacturers may be unable to enter the market due to differences in regulations and standards regarding fire protection. 
Some regulations might not require the use of welding fire blankets. This could reduce demand. It can be difficult for new players to gain market share in the welding fire blankets industry because there are so many players. Companies with established brands may be able to offer better products or lower prices than their competitors due to their scale and brand recognition.
---
---
Media Enquires
If you require any further information about a related market, please get in touch with us. we're happy to help you
+91 7008 614 496
+91 7008 614 496