Wide Range of Home Improvement Services in High Demand, Thanks to the Rising Trends, says Market.us
---
---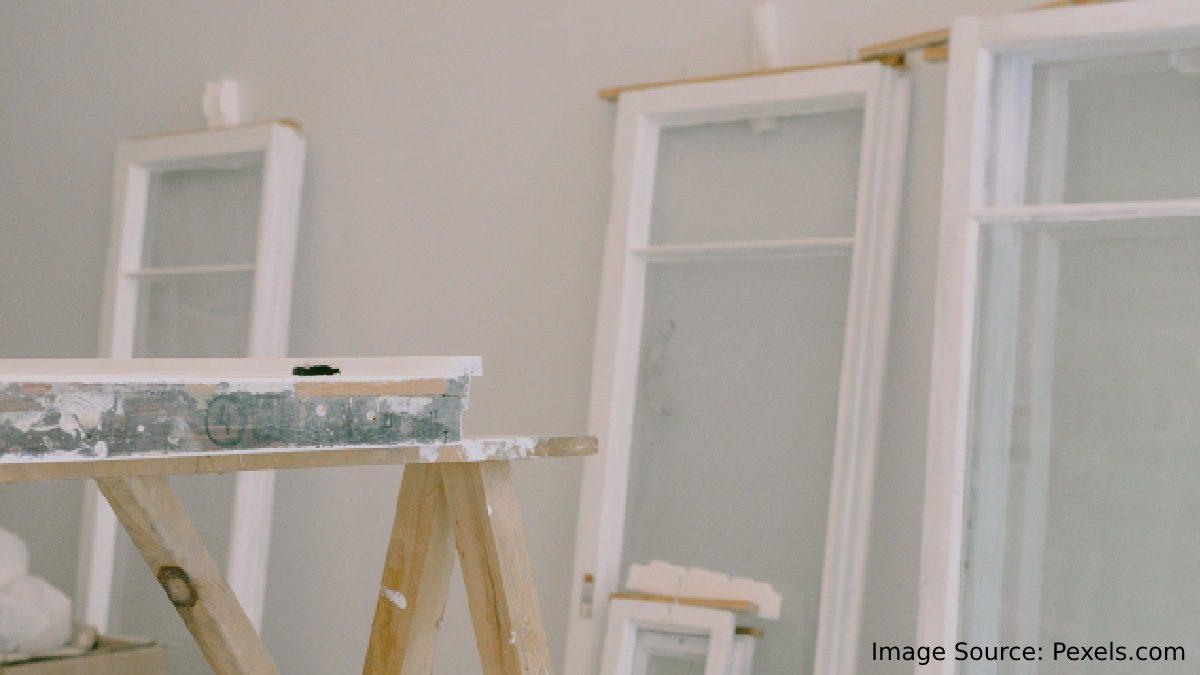 Home improvement refers to the process of making changes or improvements to your home, either inside or outside. There are many different types of home improvement projects you can undertake, ranging from small cosmetic changes to major renovations.
According to research by Market.us, "Home Improvement Services Market size was valued at USD 307.44 billion in 2022, and is expected to reach USD 561.05 billion by 2032, registering a CAGR of 6.2% from 2023 to 2032."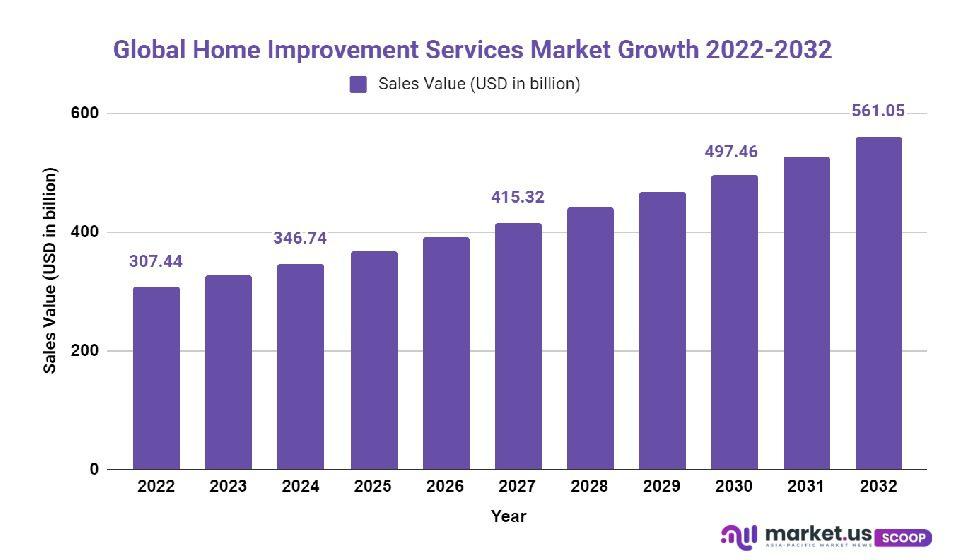 Anurag Sharma, a senior research analyst at Market.us, said," As a home age, it may require more frequent repairs and updates. Homeowners may seek out home improvement services to address issues such as failing roofs, outdated appliances, and worn-out flooring. Even a well-maintained home will inevitably experience some wear and tear over time."
He added," Homeowners may seek home improvement services to fix leaky faucets, clogged drains, or broken windows. Homeowners may want to update the look and feel of their homes to reflect their style and preferences. This could involve anything from painting the walls to renovating the kitchen."
Painting is a common home improvement service that can give a home a fresh, new look. Professional painting contractors typically offer a range of services. Interior painting includes painting the walls, ceiling, and trim of a home's interior. Exterior painting includes painting the exterior of a home, including the siding, trim, and any outdoor structures like decks or sheds. 
Some painting contractors also offer wallpaper installation and removal services. Colour consultation services can also be offered to help homeowners choose the right colours for their homes. Before painting, contractors will typically prepare the surfaces to be painted by cleaning, sanding, and filling in any imperfections.
Plumbing is a critical home improvement service that involves installing, repairing, and maintaining a home's plumbing system. This includes the pipes, fixtures, and appliances used to bring water into and out of a home and remove wastewater. 
Plumbers can install new plumbing systems in new construction projects or during renovations. Plumbers can repair broken pipes, leaking faucets, and other plumbing issues. Plumbers can perform regular maintenance tasks, such as cleaning and inspecting pipes and fixtures, to help prevent problems from occurring.
It's important to carefully research and choose a reputable company or contractor to perform any home improvement services. You can ask friends and family for recommendations or check online reviews and ratings to find a trustworthy service provider.
Homeowners are increasingly interested in incorporating smart home technology into their homes. This could include things like smart thermostats, security systems, and appliances that can be controlled remotely using a smartphone or voice assistant. There is a growing focus on making homes more energy efficient to save money on utility bills and reduce the carbon footprint. Homeowners may seek out services to add insulation, seal drafts, or replace old appliances with more energy-efficient models.
Depending on where you live, you may need to obtain permits or adhere to zoning regulations before undertaking certain home improvement projects. This can add time and cost to the process and may discourage some homeowners from pursuing the improvements they want. 
The home improvement services industry is competitive, and some homeowners may be hesitant to hire a professional due to concerns about cost or quality. The demand for home improvement services can be affected by the overall state of the economy. During times of economic downturn, homeowners may be less likely to spend money on non-essential home improvements.
The structure of the home improvement services industry can vary depending on the type of service being provided and the size of the company. Some home improvement service providers are small, independently-owned businesses, while others are part of larger franchises or national chains.
Home improvement contractors typically have a team of skilled workers, such as carpenters, electricians, or plumbers, who are responsible for performing the work. Some contractors may also have office staff, such as administrative assistants or project managers, who handle scheduling, billing, and customer service tasks.
In some cases, homeowners may be able to hire individual contractors or tradespeople directly to perform specific tasks. For example, a homeowner might hire a plumber to fix a leaky faucet or an electrician to install a new light fixture. Some larger home improvement companies may also have design or architectural services available to help homeowners plan and design their home improvement projects. These companies may also offer financing options to help homeowners pay for the work.
---
---
Media Enquires
If you require any further information about a related market, please get in touch with us. we're happy to help you
+91 7008 614 496
+91 7008 614 496