With Gas Prices on the Rise, Electric Vehicles Offer a Cheaper and More Sustainable Option, says Market.us
---
---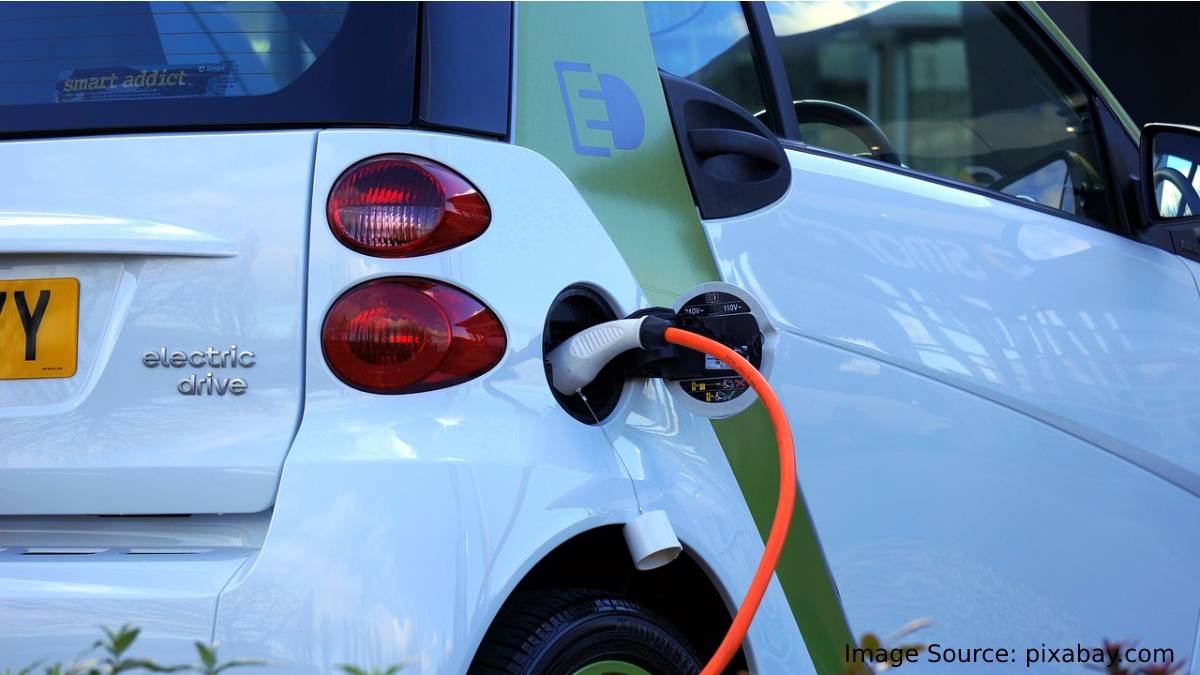 The electric vehicle market is growing at a rapid pace with many different driving factors. The most important driving factor is the price of oil. With the price of oil rising, consumers are looking for more fuel-efficient vehicles.
Electric vehicles are much more fuel-efficient than gasoline-powered vehicles. Another driving factor is the increased awareness of environmental issues. Consumers are becoming more aware of the negative impact that gasoline-powered vehicles have on the environment and are looking for ways to reduce their carbon footprint.
Faster Charging Time has also improved drastically over the past decade. The average charge time for most electric vehicles is now 10 minutes, whereas it was 4 hours in 2009.
In the past, electric cars were expensive and had short ranges, making them impractical for most consumers. However, new models are much more affordable and can go hundreds of miles on a single charge. As a result, the electric vehicle market share is increasing.
According to the latest report by Market.us, " The Global Electric Vehicle Market is expected to grow at a CAGR of roughly 24.4% over the next ten years and will reach USD 1,629.58 Bn in 2032, from USD 183.6 Bn in 2022″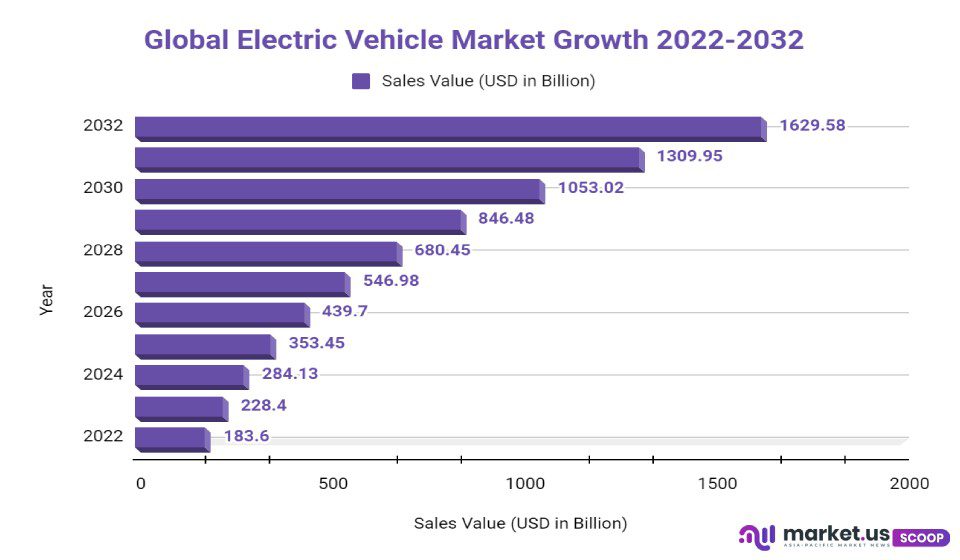 The report highlights the key trends shaping the Global Electric Vehicle Market in the upcoming years. This report provides qualitative and quantitative analysis of market dynamics, competition scenarios, opportunity analysis, recent developments, market growth, etc., for the forecast year up to 2032.
Gaurav Yadav, a senior research analyst at Market.us, said, " This growth is being driven by several factors, including the increasing cost-competitiveness of electric vehicles, the declining cost of batteries, and government policies supporting the adoption of electric vehicles. The price of electric vehicles has been steadily decreasing. The price drop has been a major factor in the growth of electric vehicles."
The number of electric vehicles sold worldwide grew by 53% in 2016, according to the International Energy Association (IEA). The IEA also says that more than half a million electric Vehicles were sold in 2016.
Due to technological advancement, increased energy storage, and cost reduction, most of the major Vehicle manufacturers have launched a new invention of electric cars. Initiatives to develop fast-charging battery technology and low cost are key factors for the electric vehicle market growth.
In 2017 all automakers will be attacked to develop higher capacity batteries over 60kWh and improve the shape of an electric vehicle for up to 200 miles on a single charge. An electric vehicle's low maintenance costs are a key factor that motivates car buyers to buy an electric car. The electric vehicle requires little maintenance and can be charged anytime.
A series of events fuel this growth. First, electric vehicles have very low running costs compared to petrol or diesel cars. Second, they produce zero emissions, which helps reduce pollution. Finally, technology is constantly improving, making electric cars more reliable and efficient. However, there are still some limiting factors that need to be considered before making the switch to electric cars. First, the initial acquisition costs are still relatively high. Second, there is a need to improve charging station infrastructure before electric cars become widespread.
But despite these challenges, it is clear that the electric vehicle market is growing rapidly, and this trend is expected to continue in the coming years.
Electric vehicles are more expensive than gasoline-motorized cars in the same variety. They have less power and speed than gasoline cars, which are restraining factors in the Electric Vehicles market. The low number of service stations is also one of the key restraining factors for the Electric Vehicle market. Increasing awareness about global warming may generate new opportunities during the forecast period.
---
---
Media Enquires
If you require any further information about a related market, please get in touch with us. we're happy to help you
+91 7008 614 496
+91 7008 614 496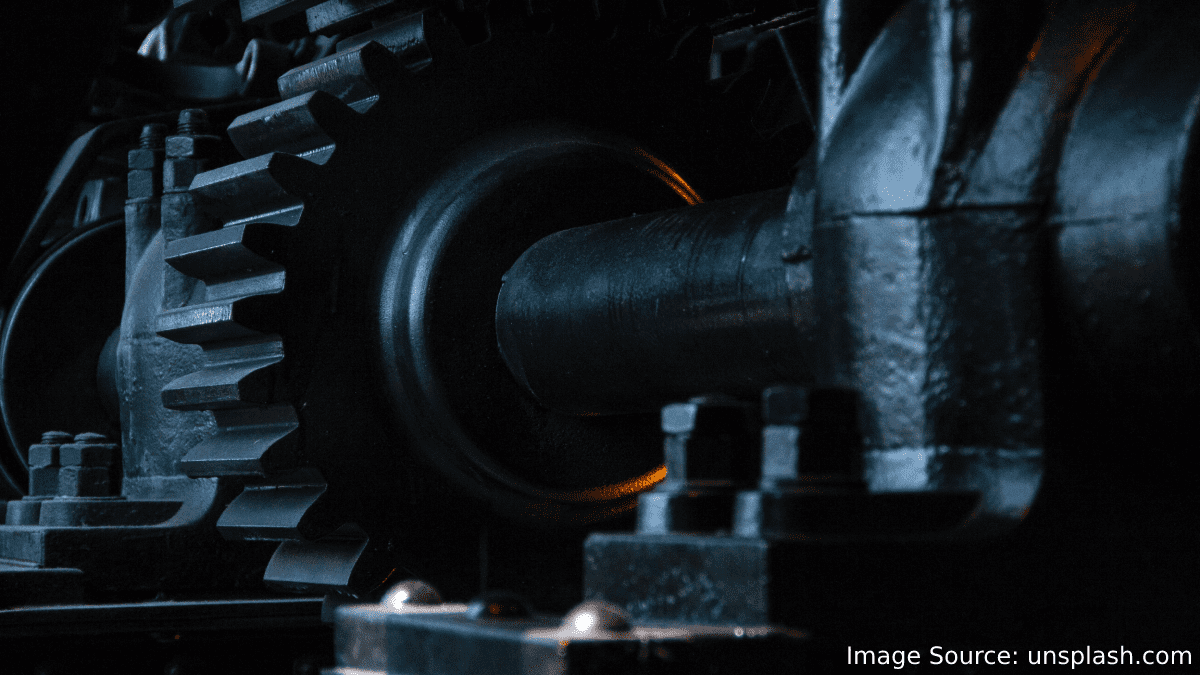 The Manufacturing Sector Finds Untapped Potential in the Gear Motors Market, says Market.us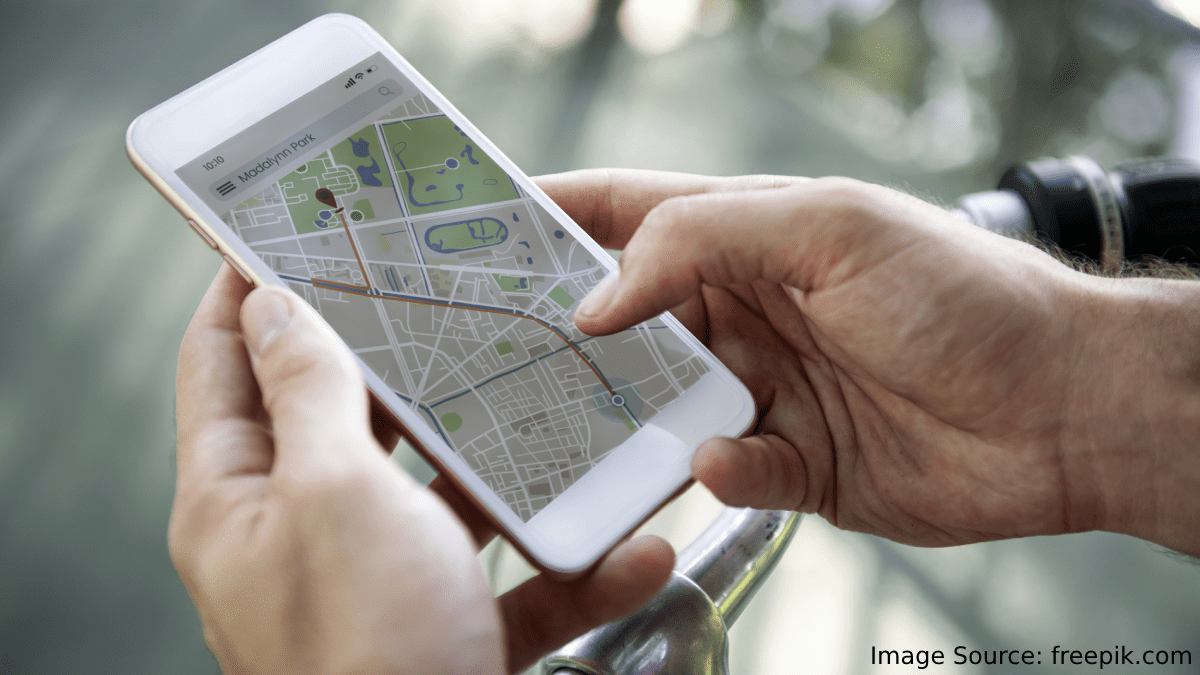 The Surge of Growth in GPS Tracking Devices in the Automotive Industry Spurs Innovation, says Market.us