Work Redefined with Service Robotics Solutions, Now Humans Can Focus on More Cognitive Tasks, says Market.us
---
---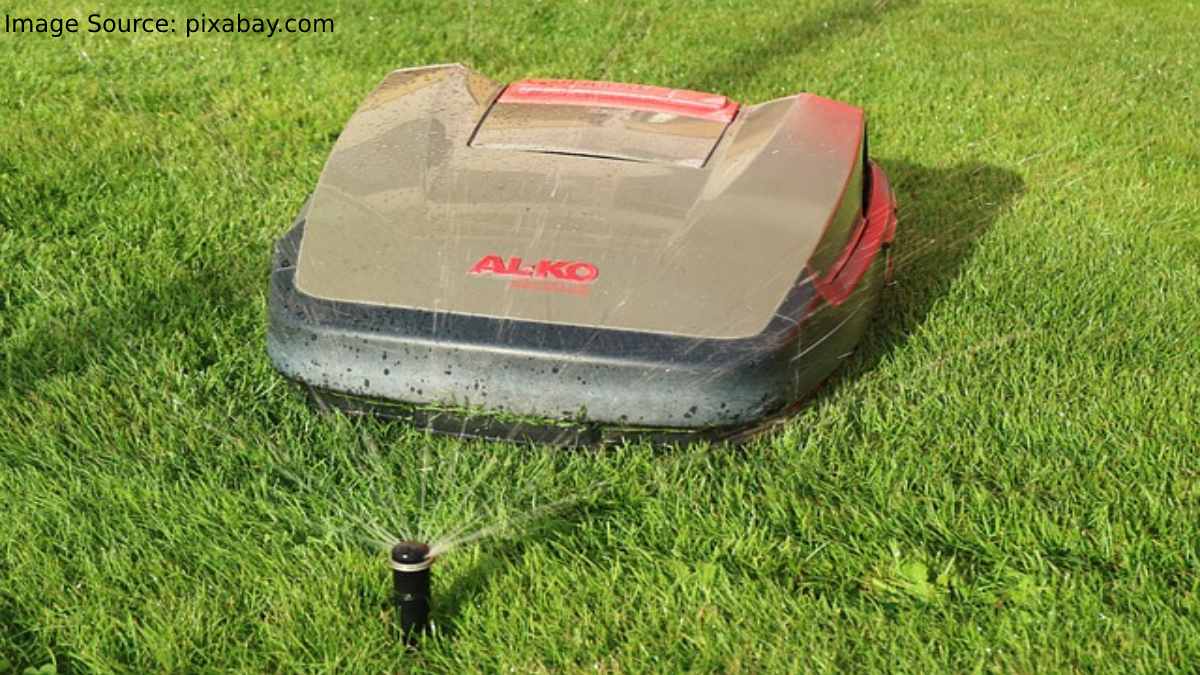 Service robotics is a robot that can be used outside a factory or in a professional environment. Industrial service robotics automate manufacturing tasks. Service robotics, different in form and function from industrial robots, automates repetitive, menial, dangerous, time-consuming or repetitive tasks. 
This allows human workers to focus on more important cognitive tasks. Both residential and commercial sectors have seen a rise in the demand for service robots. The commercial sectors include healthcare, logistics, defense and security, and forestry. Personal service robotics are used to perform household and entertainment tasks.
According to Market.us' research, "The Service Robotics Market was valued at USD 12.88 billion in 2022. It is projected to grow to USD 56.33 billion by 2032. This represents a 15.9% CAGR over the forecast period."
Gaurav Yadav, a senior research analyst at Market.us, stated, "The service robotics market is growing because of the rapid technological advancements in service robotics, which have converged into engineering, automation, and machine learning."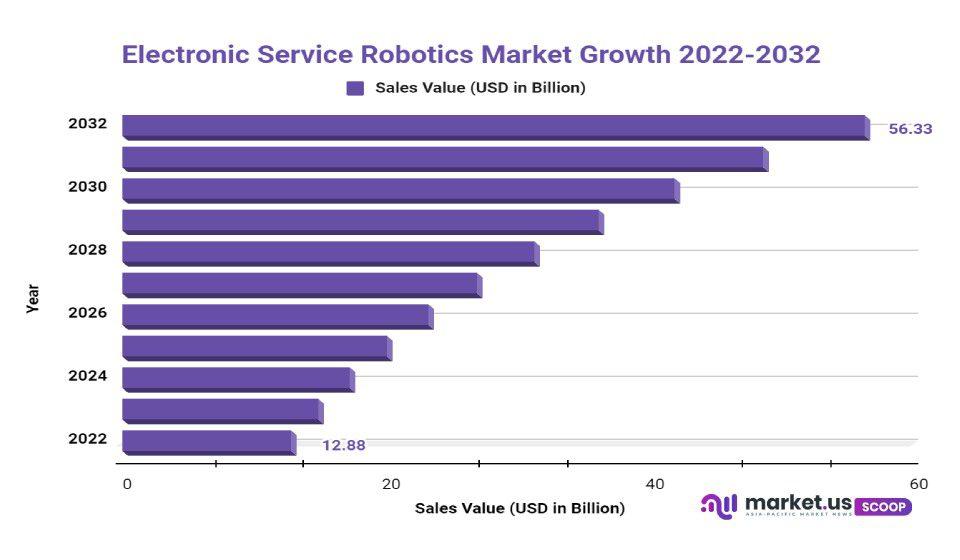 The increasing adoption of service robotics for new applications with high investment returns and increased funding for robotics research drives the market growth. Aside from this, the market is driven by the growing demand for service robotics in disinfection, sanitation, and other hospital-acquired infection reductions during the pandemic.
Robots have made it possible for humans to perform more complex tasks. This is the best outcome. According to the International Federation of robotics, it is believed that robots have increased threefold over the past decade. Due to improving trends, robotics is expected to grow in the coming 20 years. Robotics will lead to improved productivity and economic conditions in developing countries. Robotic service robots will also create enormous opportunities in many industries in developing countries.
For Instance, Modern Railway Coach Factory has created a humanoid robot called "Sona-1.5" to set new standards in modernity. It was first announced in 2019. This robot, a humanoid made in India, is useful for moving documents between factory locations.
Technological advances have greatly extended the capabilities of machines and made it possible for them to do multiple tasks quickly. Service Robotics has transformed workflow processes in many sectors, including healthcare, logistics, and defense. 
Service robotics is used in healthcare to allow surgeons to perform minimally invasive surgery. Surgeons also use these robotics to perform precise incisions and movements that human hands cannot reproduce. These service robotics can include artificial intelligence, predictive analytics, and vision recognition.
The introduction of service robots has resulted in a transformation of human task-performance capacity. They also stated that the rise of service robotics would positively impact productivity and economic growth in developing countries. Service robotics has the potential to create huge opportunities in the industrial sector of underdeveloped countries which lack skilled labor. 
The era of service robotics and automation offers significant opportunities in both the industrial and residential sectors. Service Robotics is now safe enough to be used by laborers and can add value to an overall operation.
There are two types of service robots in the market: personal and professional. The service robotics segment holds the largest market share. The personal service robotic market is expected to grow rapidly over the forecast period. Personal service robots can be used for entertainment or domestic purposes.
Europe holds the largest market share in the service robotics market. This is due to the growing demand for robots by professionals and personal users in many European countries. This region is home to many market players. 
Europe is home to many manufacturing companies. These industries are in high demand for their services in the retail, medical, defense, and logistics sectors. The forecast predicts that countries like Germany, France, Italy, and the UK will grow due to the increased adoption of service robotics solutions in these countries.
Service robotics is increasingly popular due to the rising demand for automation solutions in many professional industries. The robots can also incorporate cutting-edge technologies such as artificial intelligence (AI). These integrations improve the effectiveness and capabilities of robotics.
---
---
Media Enquires
If you require any further information about a related market, please get in touch with us. we're happy to help you
+91 7008 614 496
+91 7008 614 496