5G Technology And 5G Infrastructure Market to Expand as Several Industries Implement it in Their Organizations, says Market.us
---
---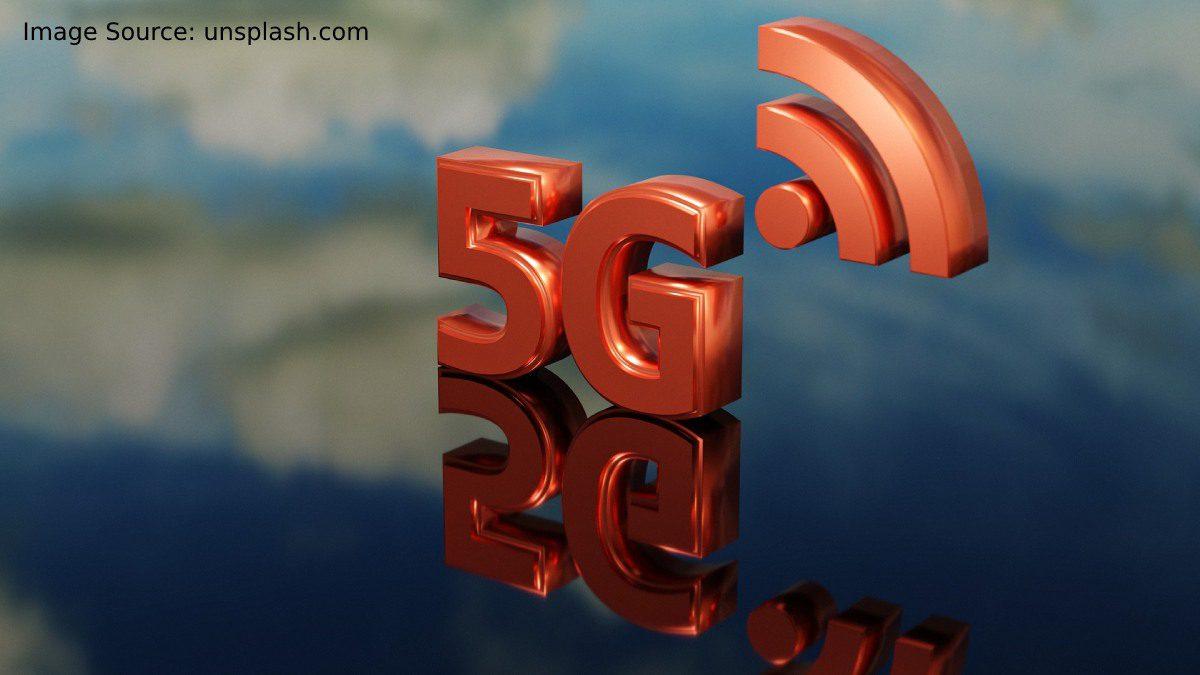 The network of macro- and small-cell base stations with edge computing capabilities necessary for the fifth-generation technology standard for cellular networks to function is called 5G infrastructure. Big data streams that power IoT devices, semi-autonomous vehicles, and augmented reality applications can be covered by 5G infrastructure with low latency. 
A few factors projected to propel the market growth during the forecast period include the rising need for faster and higher-speed data connectivity and expanding digitalization and technological advancements.
According to research by Market.us," The global 5g Technology And 5g Infrastructure Market size was estimated at USD 5.74 billion in 2022 and is expected to hit around USD 94.62 billion by 2030, poised to grow at a compound annual growth rate (CAGR) of 37.24% during the forecast period 2022 to 2030."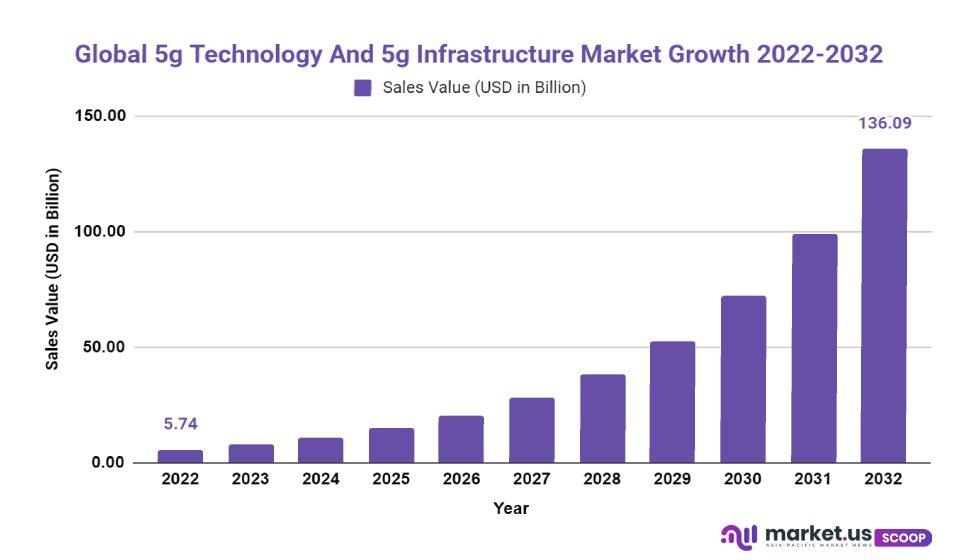 The ongoing advancements in telecom technologies will cause the evolution of 5G technology to pick up speed. This market is expanding as a result of factors like the rising use of the Internet of Things (IoT) and smart technologies, an increase in internet users, ongoing telecom digital transformation, rising demand for wireless communications, and rising investments in the telecommunications sector by emerging nations
Anurag Sharma, senior research analyst at Market.us, said," A new range of 5G infrastructure applications includes improved remote education, increased agricultural productivity, smarter logistic, personalized and efficient shopping, advanced healthcare, better manufacturing operations, and modernized oil and gas and mining operations. In addition to the above applications, 5G technology infrastructure will be expected to increase global innovation through enterprise networking, critical communication, and the industrial Internet of Things." 
Using cutting-edge technologies like AR and VR to help customers locate the perfect product for their needs, 5G networks may help brands enhance their customers' shopping experience. 
One of the first eyewear companies to use 3D try-one was the Indian start-up Lenskart, which allows clients to select the ideal pair of glasses from the comfort of their homes. The need for 5G infrastructure will increase significantly as more data-intensive technologies are implemented on portable devices.
The expanding number of on-road automobiles is causing a significant increase in the worldwide automotive industry. The increasing use of cutting-edge technologies in autonomous and semi-autonomous cars will support this expansion. Although the concept of self-driving automobiles is still in its infancy, consumers are eager to get their hands on such cutting-edge goods. 
To help drivers navigate through congested traffic more effectively or identify blind spots while parking, cars can communicate with the components inside of them thanks to 5G connectivity. For instance, Tesla has equipped its self-driving cars with 12 ultrasonic sensors and eight cameras. The cameras will help customers get a 360-degree view of their surroundings, While the sensors can reliably identify nearby and distant objects. For these systems to operate well, 5G technologies will be essential.
Globally, the market for 5G technology makes up close to 25% of the telecom business. The market is expanding due to telecom operators' increasing expectations for 5G networks, which have grown due to growing demand for high-speed, low-latency data and increased use of services and data-intensive applications. The market is mainly driven by the growing use of both the consumer electronics industry and business-to-business communication systems, both of which require high-speed data. Furthermore, the growing data traffic brought on by connected devices at homes and workplaces further accelerates the business sphere's progress.
The latency rate i.e, the time between receiving and sending information—of 5G technology is substantially lower. This decrease in end-to-end latency brought about an improved user experience and new options for creative use cases. 
Additionally, there is a trend toward Ultra-Reliable Low Latency Communications (URLLC), a component of the 5G network architecture that allows for effective data transfer scheduling and supports a variety of advanced services across applications like factory automation, the industrial internet, smart grids, autonomous vehicles, and/or robotic surgery. Therefore, the need for decreased latency among the aforementioned applications is notably driving the growth of the global 5G infrastructure market. 
The development of wireless broadband technologies, rising smartphone usage, expanding IoT possibilities, and the explosive rise of video streaming services have all contributed to the expansion of the global market for 5G technology in recent years.
Additionally, the popularity of smartphones is steadily increasing, and video consumption is rising, which is greatly increasing mobile data traffic. In order to fulfill the demand posed by better device capabilities, this has also led to improvements in the performance of deployed networks. 
According to numerous studies, the overall volume of mobile data traffic is anticipated to increase quickly in the years to come. This increase in mobile data traffic has significantly increased demand for 5G technology's more advanced network infrastructure.
---
---
Media Enquires
If you require any further information about a related market, please get in touch with us. we're happy to help you
+91 7008 614 496
+91 7008 614 496