Automotive & Vehicle Insurance Market Soaring as Consumers Opt For Financial Security, says Market.us
---
---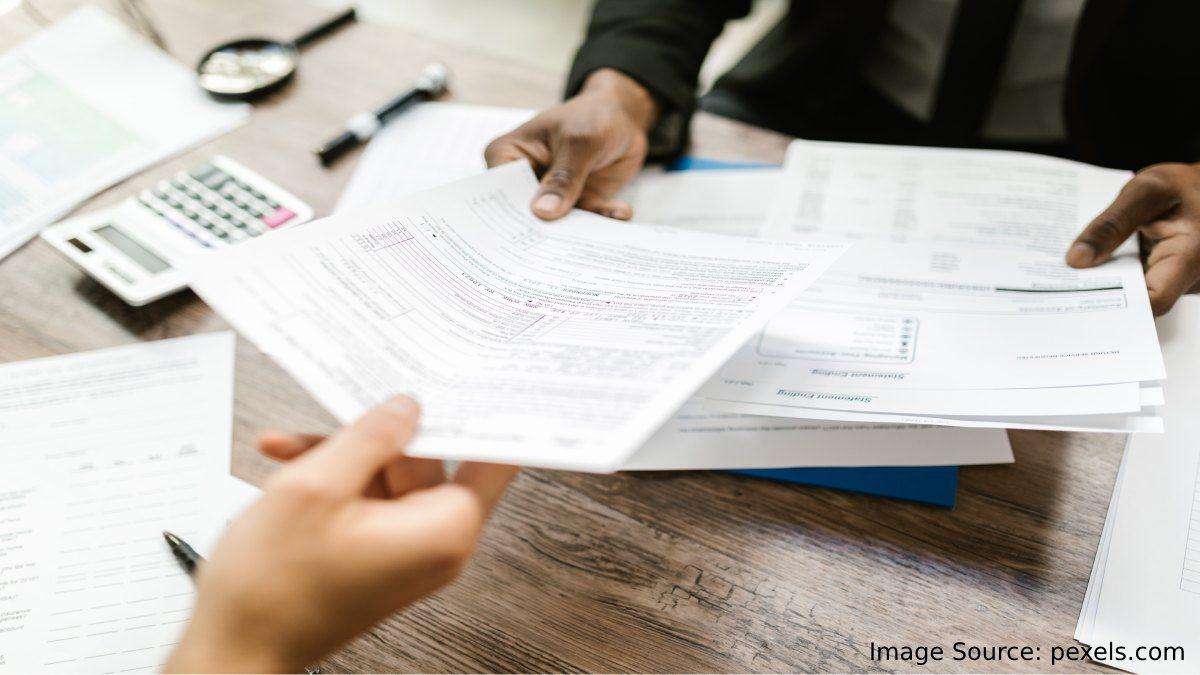 The global automotive and vehicle insurance market is expanding significantly and will continue to do so over the next years. Automobile and vehicle insurance cover motorbikes, cars, trucks, and other motorized vehicles. 
Because it guarantees financial protection if a vehicle is destroyed and injuries to other drivers, passengers, pedestrians, or third-party cover, there is a significant demand for automotive and vehicle insurance, leading to increased acceptance among customers, therefore obtaining the proper level of auto insurance is both a legal need and a necessity.
According to research by Market.us, " The Automotive & Vehicle Insurance market was valued at US$ 21.55 Billion in 2022 and is expected to reach US$ 164.8 billion by 2030 it is estimated to grow at a CAGR of 28.9% during 2020-2030."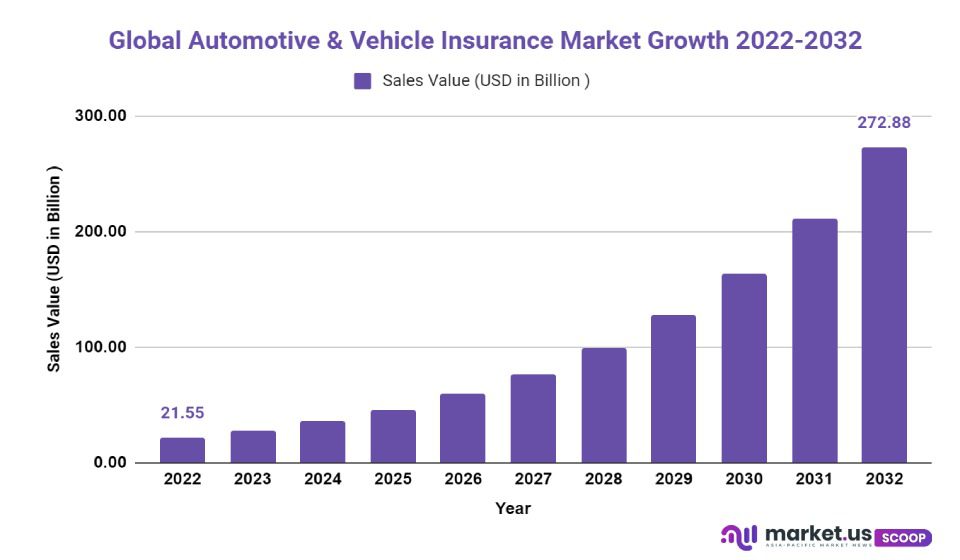 Automotive and Vehicle Insurance provides financial benefits to help cover the costs of the following damages: Bodily injury to the owner or other people, lost wages as a result of an injury, full insurance settlement to the nominee holder in case of death, and repairs to the car's damage from an accident. 
Due to the rising incidence of traffic accidents in most nations worldwide, there is significant room for growth in the automotive and vehicle insurance market throughout the predicted period.
Anurag Sharma, a senior research analyst at Market.us, said," The global market for automotive and vehicle insurance is growing as demand for passenger and commercial cars increases worldwide. The main factors influencing the size of the global Automotive & Vehicle Insurance market are the rise in traffic accidents, the adoption of stringent government regulations for the acceptance of Automotive & Vehicle Insurance, and the rise in international vehicle sales as a result of rising consumer per capita income."
The number of accidents, road collisions, and wrecks is rising daily in the 7.9 billion-person globe of today. All of these variables significantly influence the prices of auto insurance rates. For instance, residents of major urban areas are willing to pay high premiums because of their considerable disposable income. 
People are texting, chatting on the phone, or engaging in other activities while driving is a problem in all cities and may be the main cause of accidents. The cost of an injured person, medical expenses, missed income, car repairs, and any property damage resulting from an accident are all covered by auto insurance. As a result, more people are purchasing auto insurance, leading to a demand increase throughout the predicted period.
To simplify the production of automotive and vehicle insurance in 2019, IRDAI has suggested and developed new laws and regulations that make third-party liability coverage or claims mandatory to obtain at the time of vehicle insurance.
Consumers are very concerned about data security and privacy due to recent data breaches worldwide. As an illustration, consider the Premera Blue Cross network compromise from 2015, where the intrusion went unnoticed for almost nine months. More than 10.4 million people had their protected health information, including their names, social security numbers, bank account information, email addresses, and clinical information from their health plans, exposed as a result of the advanced persistent threat attack. 
It resulted in the USD 6.85 million settlement in September 2020. (the second-largest settlement for HIPAA violations). Therefore, the market's expansion will be constrained by these issues.
People's ignorance caused collisions, accidents, and threats or harm to third parties. The fundamental insurance policy has nothing to do with car damage. Still, third-party liability insurance pays for any property damage the owner of the car causes to third parties who are not protected by the policy. 
This coverage offers protection from financial loss if third parties, including walkers, drivers, and passengers of other vehicles, suffer property damage, disability, injuries, or death. However, this kind of planning aids in safeguarding third parties' interests. In the upcoming years, the Automotive & Vehicle Insurance market will benefit greatly from all of these reasons.
---
---
Media Enquires
If you require any further information about a related market, please get in touch with us. we're happy to help you
+91 7008 614 496
+91 7008 614 496