Boost in Commercial Vehicle Sales Linked to Automotive Axle System Market Advancements, says Market.us
---
---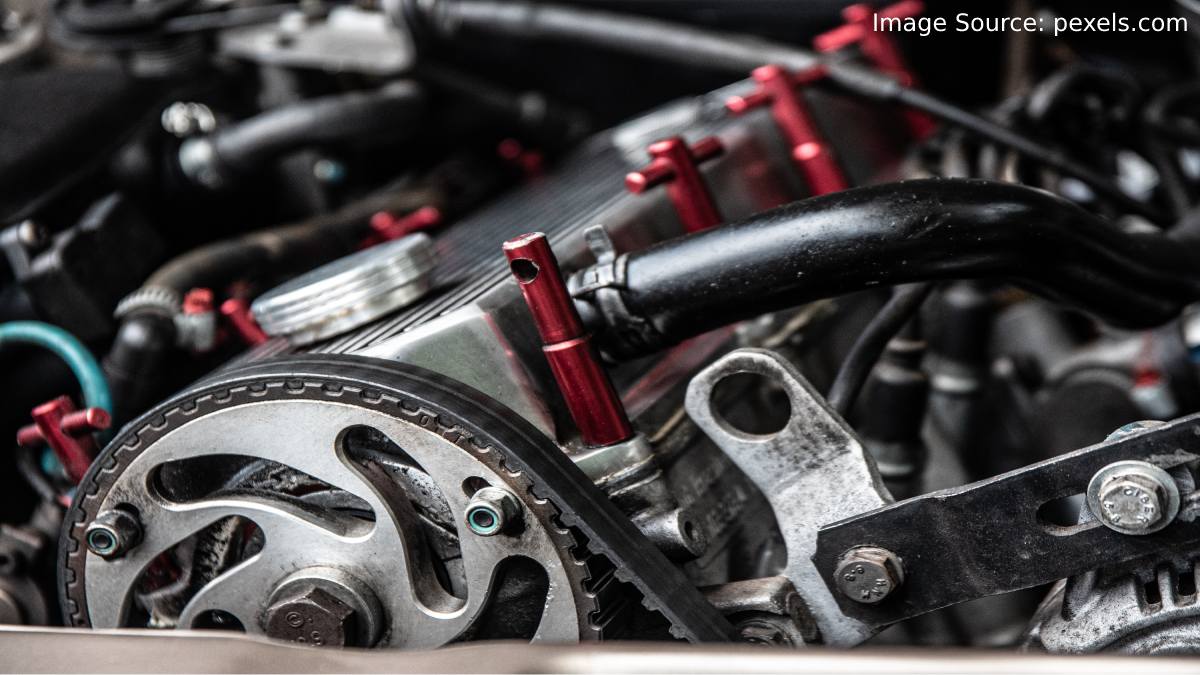 The automotive axle system is an essential component. The system can move forward and backward, turn left or right, and stop. A vehicle axle system must be capable of sustaining high loads and wear. An automotive axle system can be used in many areas, such as the commercial trucking industry, racing cars, agricultural equipment, and military vehicles.
According to Market.us research, "In 2022, The Automotive Axle System market was valued at USD 32.5 Billion. The market is expected to grow at a 6.2% CAGR during the forecast period (2022-2030)."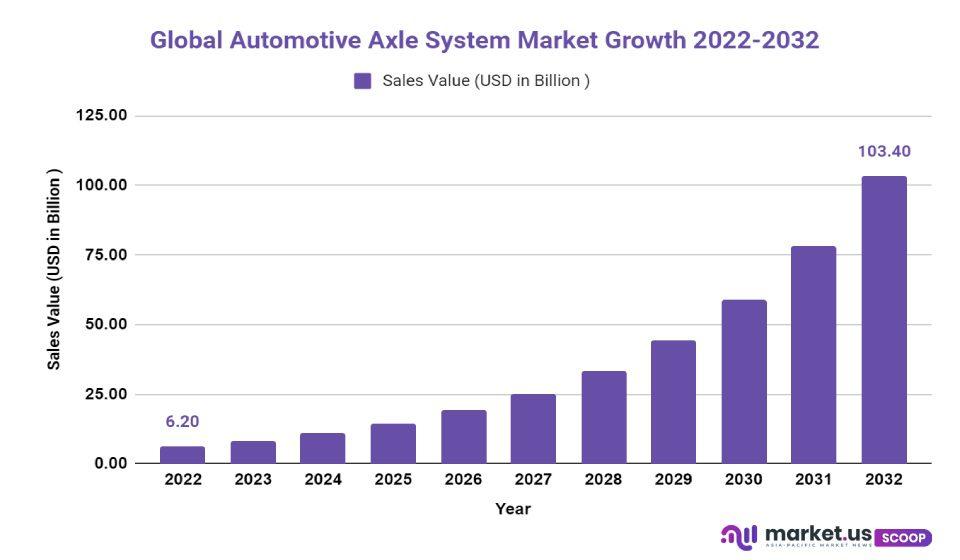 The growing demand for heavy-duty commercial vehicles from emerging countries like China, India, and other developing nations is one of the main drivers for the automotive axle market. Heavy lifting operations are becoming more common as heavy-duty commercial vehicles with lift axles are used. 
These are key factors that have contributed to an increase in the sales of commercial vehicles both in developed and developing nations. India and other developing economies are expected to drive the demand for components. The automotive axle will be in high demand due to the rapid growth of commercial vehicles.
Anurag Sharma, a senior research analyst at Market.us, said," The market is expected to grow at a substantial CAGR over the forecast period due to rapid sales of hybrid and electric vehicles. This is because governments recognize the importance of reducing carbon emissions from the transportation sector." 
Initiatives such as The Electric Vehicles Initiative, a multigovernmental policy forum aiming to accelerate electric vehicle introduction and adoption worldwide, will also help this market grow. These initiatives have helped to grow the market for electric and hybrid cars, which will, in turn, fuel the market for automotive axles over the forecast period.
To meet the increasing demand from automakers, automotive axle manufacturers have formed strategic alliances with suppliers of raw materials, such as steel and aluminum, to serve their customers better. 
A new trend is emerging in designing and developing propeller shafts that are lightweight and cost-effective. Because of their advantages, lightweight materials like carbon fiber often replace metals in axle drivetrain components. This will create market opportunities in the future.
There are many things to consider when designing an automotive axle system. One of the most important factors is the strength and durability of the axle. In addition to weight and noise, axle vibration can also be a major issue. It is important to ensure the axle system can withstand heavy loads and vibrations without breaking. Axle stiffness is a stiffness of an axle system that is also important for durability and performance. Too much stiffness can lead to broken axles or wheels, so finding a balance between stiffness and comfort is important. Axle dimensions is a dimension of an axle are also important for strength and durability.
Automotive axle vendors face major challenges due to fluctuating raw material prices. Axle vendors are experiencing rapid changes in the prices of raw materials like steel, aluminum, or copper, negatively affecting their profit margins and revenues. Most of the world's top automotive companies source 30-60% of their components from China, including subassemblies and modules. The COVID-19 impacts have caused many disruptions in the supply chain, which has had a significant impact on the auto component industry.
Manufacturers are striving to improve their position in these aspects. Continuous improvements are being made in production to streamline the process. 
---
---
Media Enquires
If you require any further information about a related market, please get in touch with us. we're happy to help you
+91 7008 614 496
+91 7008 614 496