Evaporated Milk to be an Ideal Substitute for Ordinary Milk Leading to Market Growth, says Market.us
---
---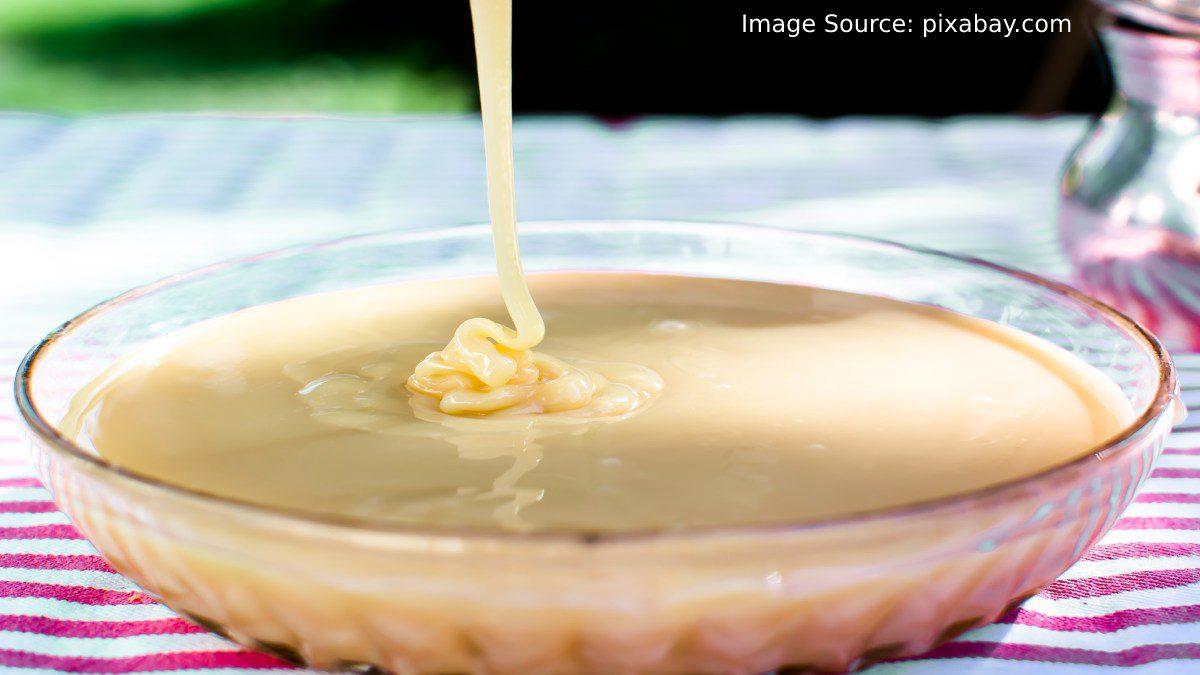 Evaporated milk refers to sterilized, unsweetened, condensed milk. This is fresh cow's milk in which a significant amount of water has been removed. The process can make evaporated milk of whole milk evaporation, concentration, and homogenization. Evaporated low-fat milk contains approximately 7.5-9.0% fat and 18-22% nonfat milk solids. The whole milk is heated to ultra-high temperatures (UHT) and packaged aseptically.
According to the latest report by Market.us," The market for Evaporated Milk is valued at USD 6.29 billion and is projected to expand at a CAGR of 2.1% in 2022, and it is projected to reach USD 7.74 billion."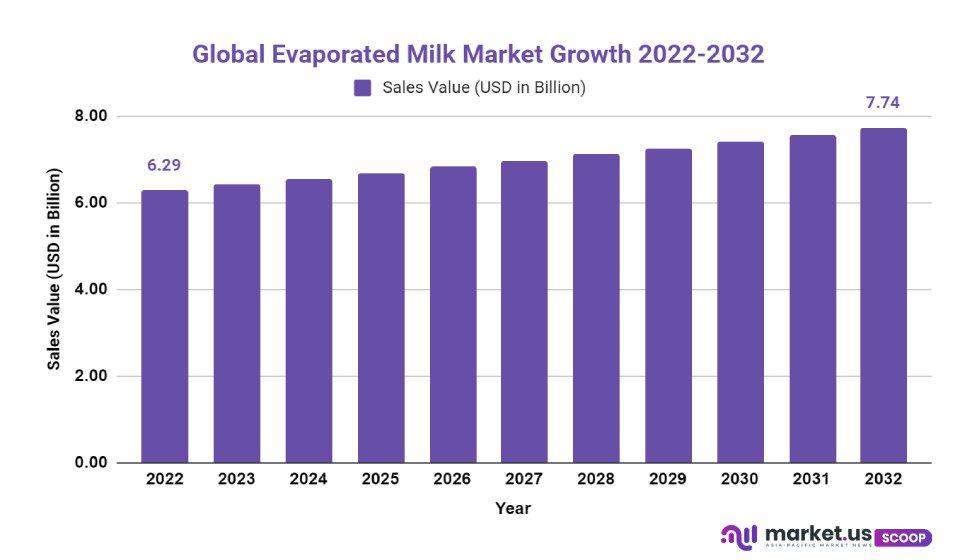 The report highlights the key trends shaping the Global Evaporated Milk Market in the upcoming years. This report provides qualitative and quantitative analysis of market dynamics, competitive scenarios, opportunity analysis, recent developments, market growth, etc., for the forecast year up to 2032. 
Gaurav Yadav, a senior research analyst at Market.us, said," Evaporated milk can be used for camping, hiking, and other outdoor activities. Evaporated milk does not require refrigeration and has a much longer shelf life. It is also easier to transport as it is lightweight, non-messy, and doesn't require special packaging. Because evaporated milk is a byproduct of ordinary milk, certain changes in the value of upstream products can impact the cost of producing evaporated dairy. This could have an important impact on market growth."
A person might want to replace evaporated milk for many reasons. There are many reasons why a person might want to substitute evaporated milk. These include intolerances or allergies to dairy products, nutritional and dietary considerations, and taste preferences. When choosing a product, a person might want to consider the consistency and taste of the alternative to evaporated milk. If they intend to cook with the product, this is especially important.
The segment growth is expected to be boosted by the increasing number of organized retail outlets such as hypermarkets and convenience stores, mixed retailers, and supermarkets. With a CAGR of 2.7%, online distribution channels will be the fastest-growing segment over the forecast period.
Evaporated milk sales are driven by increased consumer awareness about companies' online presence, global internet penetration, various discounts and offers, product information, specifications, usage tutorials, and easy access to product information. This segment is supported by a booming e-commerce sector, particularly in developing countries.
Europe is the largest regional market in Europe for evaporated milk, with an average 33.4% share in 2022 due to rising demand for low-fat and sugary dairy products. The British Retail Consortium (BRC), which has restrictions on unhealthy foods, is responsible for this. In 2022, the U.K. represented more than 11.8% of the market. It is also the largest and fastest-growing country in the region.
Asia Pacific is expected to grow at a rate of 2.4% and be the leading region in terms of growth. This is largely due to the demand for milk substitutes from developing countries like Thailand and Malaysia. Demand growth is driven by evaporated milk to replace regular milk in teas and coffees. These and other factors, as well as economic expansion, changing eating habits, thriving confectionery industries, and favorable government regulations, are expected to drive regional development through 2032.
Evaporating regular milk can be done by heating it. This will create a thicker, creamier product with a mild caramel taste. Evaporated milk is a low-fat alternative to heavy cream or half-and-half because of its consistency. Nestle makes several types of evaporated milk. However, the most popular version has 1.5 percent fat and additives such as vitamin D.
Nestle and DANA Dairy are major market players in the evaporated milk market. Fraser and Neave, and Friesland Campina are also key players. Expect to continue to be key success factors with new product launches and strong supply chains through strategic partnerships with distributors.
---
---
Media Enquires
If you require any further information about a related market, please get in touch with us. we're happy to help you
+91 7008 614 496
+91 7008 614 496