The 21st century would sound incredibly futuristic to even the greatest future-gazers in the 1950s: nearly unlimited access to all the information anyone could ever want or need has ushered in an entirely new age of living for our world. 

As great as it is though, there are also plenty of bad things out there for everyone to see — particularly children. Parents today face a unique challenge in being the first generation who've ever had to raise kids in the age of the internet and smartphones. 

Thankfully, Bark parental controls can help parents keep their kids safe while hanging out online and help them have those serious conversations when they do encounter a tough situation. Of course, it's no substitute for having an open and honest relationship with your child about what they're doing online. Instead, Bark allows parents to build this strong bond while still making sure that if anything harmful happens, they will know about it.

Bark is a parental control app that parents can install on Android, iOS, Amazon Fire, and Chromebook devices so your kids are covered however they browse.

The app was created by a father of two who was looking for a tool like Bark but couldn't find one, so he made it himself. Bark's goal is to help parents walk alongside their kids as they navigate the online world to keep them safe but also offer support and guidance when they do run into difficult situations. 

Monitoring

Bark works by monitoring your child's device(s) to keep an eye out for any kind of potentially inappropriate or harmful content. The app can scan things like text messages, Google searches, and even most popular apps like YouTube, Discord, and TikTok for signs of important issues like bullying, depression, anxiety, and suicidal ideation. 

As soon as any of this type of content is flagged, the app notifies the parents of what the content was and where it came from. It can also notify parents of any predatory or sexual content so parents can immediately intervene to protect their kids. 

Kids these days sometimes use Google Docs as a way to journal about their thoughts and feelings and Bark will keep an eye out and notify the parents if a child starts talking about things like depression, anxiety, bullying, or anything else that a parent should be aware of. Just knowing about these things is only part of the battle for parents. Many of them may have trouble knowing how to talk to their children about these issues. 

If Bark notices this kind of content on your child's device, it will also offer up resources on how to start these kinds of difficult conversations with your child. 

Blocking and filtering

Bark's parental controls can do more than just monitor a child's device. It can also act as a powerful web filter to help keep kids from stumbling on content that might negatively impact them. Bark lets parents block or allow specific sites or entire categories like streaming services, gaming, sexual content, and more. 

Apps like Snapchat and Instagram are incredibly popular with kids and teenagers these days, and while they aren't inherently harmful in themselves, new research continues to show that they can create issues for kids — especially younger kids.

Bark can completely block these kinds of apps if your child might need to take a break from them for a while or can let you choose specific times of day when they're able to have some browsing time.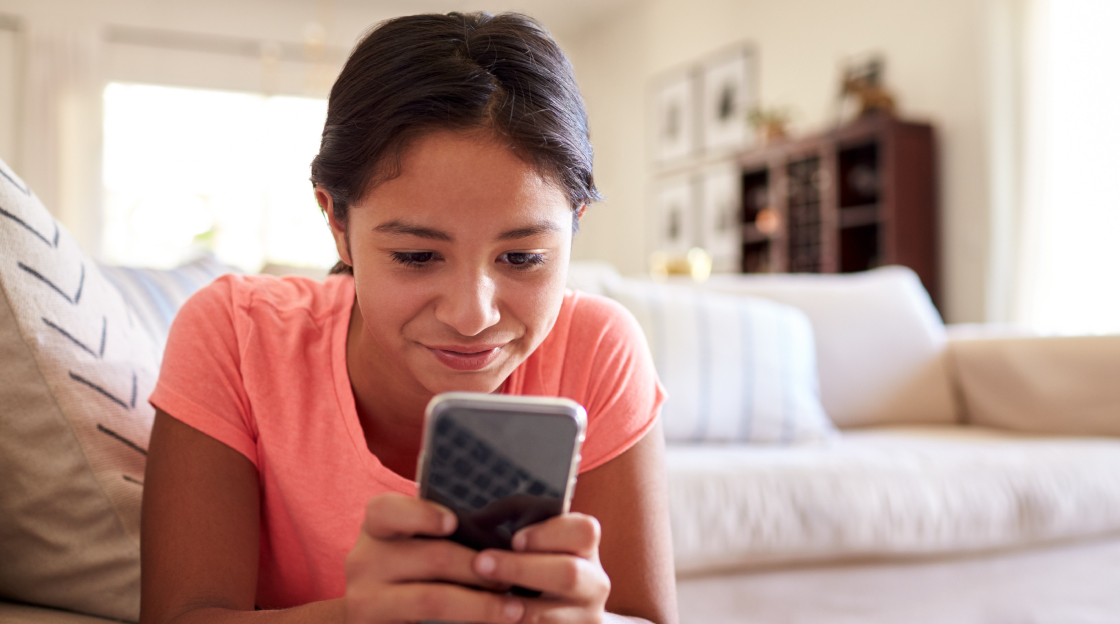 Screen time

As helpful as it can be to help monitor your kids' activity for potentially harmful content, sometimes it's best to use screen time controls to give them some digital downtime.

Bark also has the ability to restrict access to certain websites and apps when they need a break. 

Maybe you want to turn off internet access during meal times or homework times. Or perhaps you want to have a family night so everyone's devices get blocked for a few hours. 

Bark even lets you create unique schedules for each child and every device so you can tailor internet use to your own family's needs

Don't let your kids wander without parental controls

Being a kid is hard enough on its own without trying to figure out your way around the internet at the same time. Bark is designed to help parents walk alongside their kids while they browse to help them set appropriate boundaries and learn how to use the incredible power of the internet safely.

As the holidays approach, if your child has made the "nice list" and might have a new device under the tree this year, consider installing Bark on it first so you can rest a bit easier knowing that you'll be able to help keep them safe and handle any difficult situations together.

Of course, we suggest having a conversation with your child about how and why you'll be monitoring them, to explain that Bark allows your child to have privacy while still protecting them.

You can start using Bark parental controls for free with a 7-day trial or subscribe for $5 a month ($49 annually) for the Bark Jr plan or upgrade to the premium subscription for $14 a month ($99 annually). Find all the information you need and check out their plans on their website. 
Source Link Help your kids navigate online with Bark parental controls