New Market for Gym Management Software Emerges with Demand for Improved Administration, says Market.us
---
---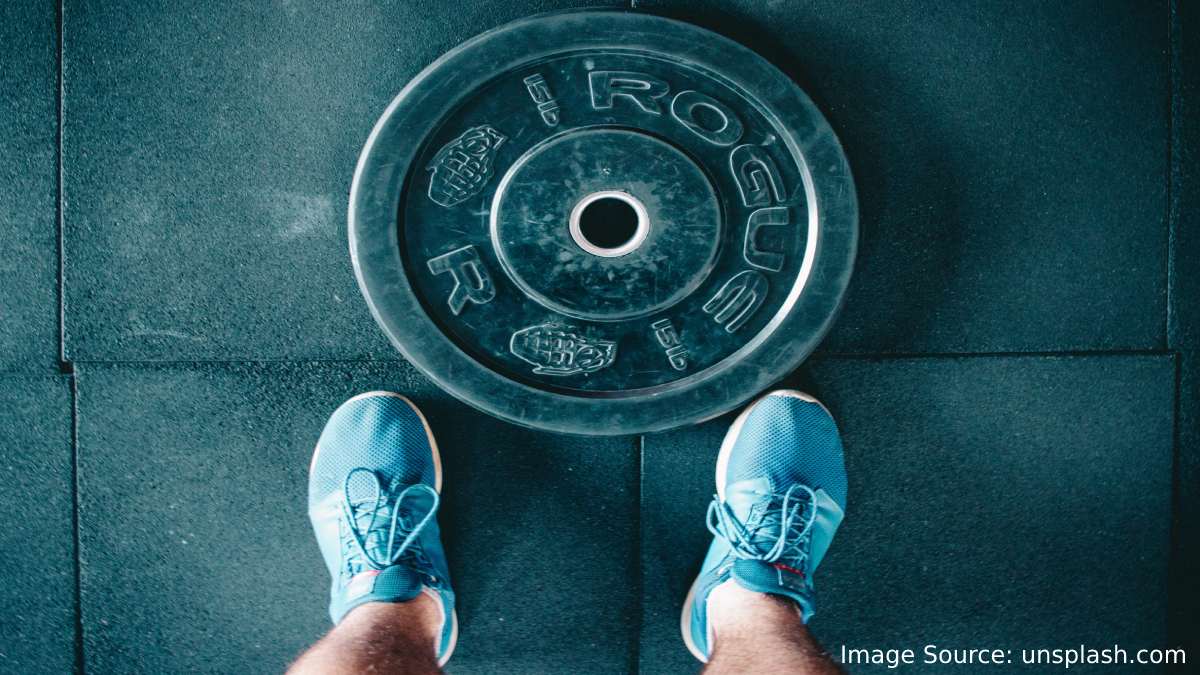 Gym owners and managers may organize and manage every part of their business using gym management software. Gym management software can handle every administrative activity, including inventory management, email marketing, paperless member onboarding, and recurring payments.
According to a report by Market.us, "The market for gym software was estimated to be worth USD 13.04 billion in 2021 and is anticipated to rise to USD 18.88 billion by 2030, at a CAGR of 4.2%."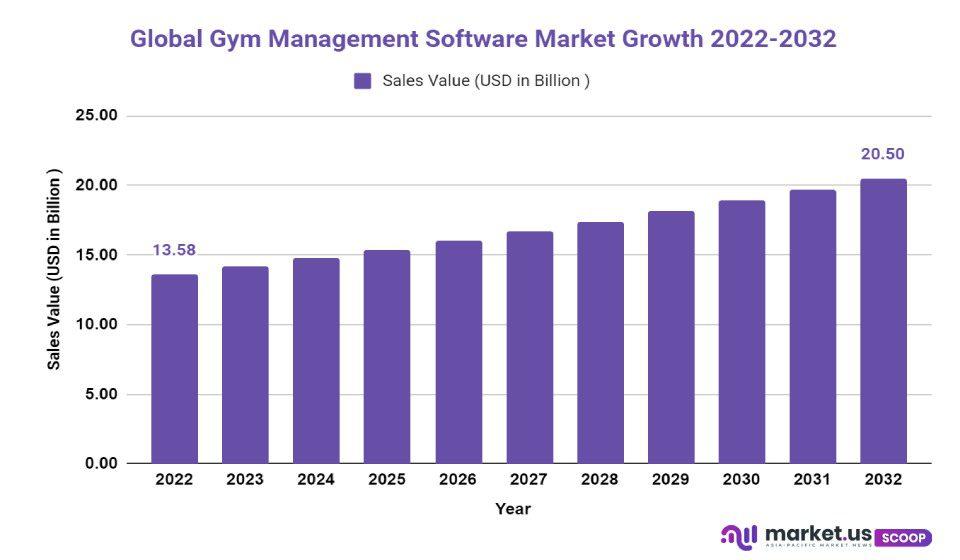 The increase in the number of major gyms with several locations in the same or different countries is the main factor driving the gym software market.
However, increasing cyber security risks, threats to gym management software, and a global shortage of qualified personnel in this field are significant market growth inhibitors.
Anurag Sharma, a senior research analyst at Market.us, said, "The demand for products that help gyms and other fitness facilities cut expenses and improve operations is now rising across the globe. This is because there are numerous gym management systems on the market that enable gym owners to access their businesses from far-off locations. Every gym owner has a unique strategy for managing their facility. However, the payroll system is a must for all of them. They seek a system that can calculate several pay rates, such as hourly, weekly, and monthly."
A gym management platform should ideally be the only software a gym or fitness center requires to run daily operations. Members of the gym may also access their accounts through this software platform, making it simple to modify their address, contact information, payment options, and membership level. Combining client-facing and back-end functions in web-based applications is simple to provide a smooth user experience.
With features like a digital whiteboard, mobile apps, and performance and evaluation, gym management software like Wellyx enables commercial connection with the clients. Additionally, there has been a sizable need for fitness applications that are better organized and current. As a result, using different gym management software helps with member communication while giving clients access to workout statistics, class schedules, and news and events exclusive to the gym.
The market for gym software may present a wealth of potential opportunities during the forecast period due to the rising number of gym memberships and the demand for better gym administration.
Growing demand for products that help gaming facilities and fitness centers reduce costs and improve operations will propel market expansion. Increased investment in technology development is also benefiting the organization as a whole. The sector is also being stimulated by growing investments in constructing technologically advanced gyms.
Gym staff, including trainers and patrons, now have easy access to gym management software via smartphones thanks to the development of cloud computing.
In July 2022, Glofox formed a partnership with 9Round Studios. In accordance with this arrangement, the business will offer its operating and administration platform to 9Round studios in over 20 regions. Within the next two to three years, growth is anticipated to reach 15 markets.
Virtuagym stated in April 2022 that it would be enhancing its training platform by launching a video platform for the fitness industry. This advancement will enable the business to provide clients with better and more varied options, raising brand value in the marketplace.
The technology revolution has had a significant impact on the fitness industry. Fitness trackers and smartwatches are two examples of wearable technology that are gaining popularity because they make it easy to monitor your fitness progress. These gadgets can also give you insightful information about your sleeping habits, assisting you in getting the rest you require to function at your peak.
---
---
Media Enquires
If you require any further information about a related market, please get in touch with us. we're happy to help you
+91 7008 614 496
+91 7008 614 496