New Opportunities in the Mining Equipment Market are set to increase the demand
---
---
Global growth opportunities are expected for the mining equipment market in the next few years. It is due to the growing demand for metals and minerals and the development of new technology to extract them. Increasing commodity prices and increasing population growth are also driving the industry. These factors will drive demand for mining equipment and increase investment in the sector. Mining equipment is used across many industries, including construction, industrial manufacturing, and agriculture.
Mining is important because it supplies raw materials for other industries and manufacturing. Rapid industrialization, infrastructure development, and rising disposable income are the main drivers of revenue growth in the mining equipment market. These factors will continue driving the market growth during the forecast period. New technologies are expected to increase the market for mining products. New technologies will allow mining companies to improve production and efficiency while reducing costs. 
According to research by Market.us," The mining equipment market is expected to be worth around USD 5665.88 million by 2032 from USD 1942 million in 2022, growing at a CAGR of 11.30% during the forecast period 2022 to 2032".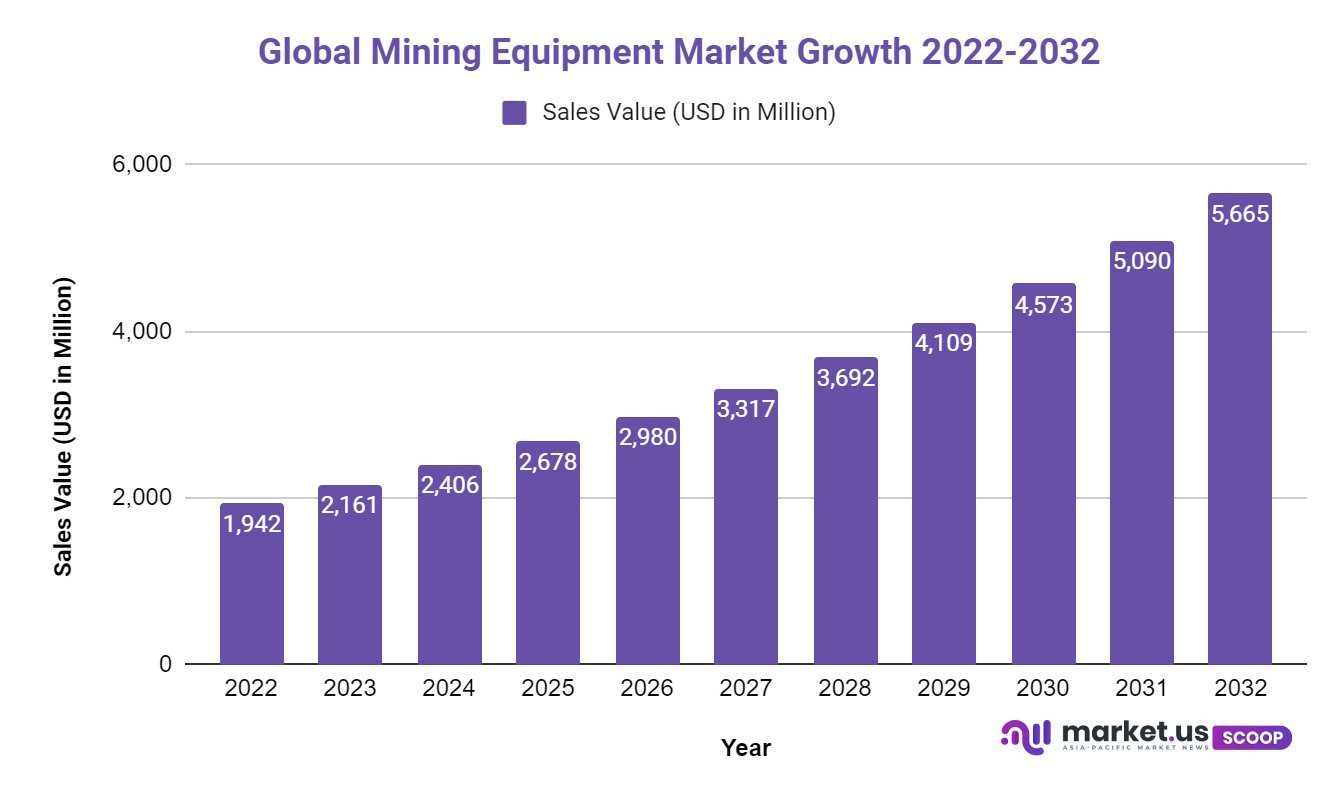 The rising demand for natural resources in many industries, such as manufacturing and automotive, is driving industry growth. According to estimates, global shipments are expected to exceed 1.9 million units by 2032. The automotive industry has seen a shift towards electrification in recent years. As manufacturers focus on acquiring cobalt or lithium, this has increased the demand for mining equipment.
Therefore, participants in the mining industry are focused on ensuring a constant supply of these materials. Mining companies must invest in the most up-to-date equipment and technology to meet this demand. For example, Sibanye Stillwater, a South African mining firm expanding its operations into France.
The agreement was signed by the company and Eramet SA, a French mining company. It will allow them to purchase the Sandouville nickel-metal hydrometallurgical plant in Normandy. Sibanye Stillwater will be able to expand its product range and better serve its global customers with this acquisition.
Underground mining equipment is on the rise due to increased demand for coal by the energy sector, growing demand for metals from the manufacturing industries, and support. This market growth is mainly driven by the increasing demand for coal and the growing demand for metals. These factors will continue to drive market growth. At 44.63%, the coal mining industry accounted for the largest share of 2018's market. 
It is because of the growing demand for coal in sectors such as power and energy, particularly in developing countries. This trend will continue as more countries use coal to supply their energy needs. That presents opportunities for companies in the coal mining sector to take advantage of recent economic growth and urbanization. These trends have increased the demand for power and energy.
This report by Market.us discusses several countries' recent energy and power consumption trends. Stringent regulations on coal use and a shortage of skilled labor will limit the market's growth. Companies have the opportunity to invest in new technologies that address these issues, given the current state of affairs.
The world has been looking for alternative energy sources to fossil fuels in recent years. Due to the limited availability of fossil fuels, and strict regulations from the government concerning carbon emissions, the market has shifted towards renewable energy. That is because it is more cost-efficient and energy-efficient. Some of the most sought-after renewable energy sources include solar, wind, and hydroelectricity. These energy sources are more cost-effective than fossil fuels and have a lower environmental impact.
There is an increasing demand for mining equipment. Manufacturers strive to create reliable machinery and tools that do not damage the environment. Many developing countries adopt hybrid technology to embrace sustainability in mining equipment manufacturing.
---
---
Media Enquires
If you require any further information about a related market, please get in touch with us. we're happy to help you
+91 7008 614 496
+91 7008 614 496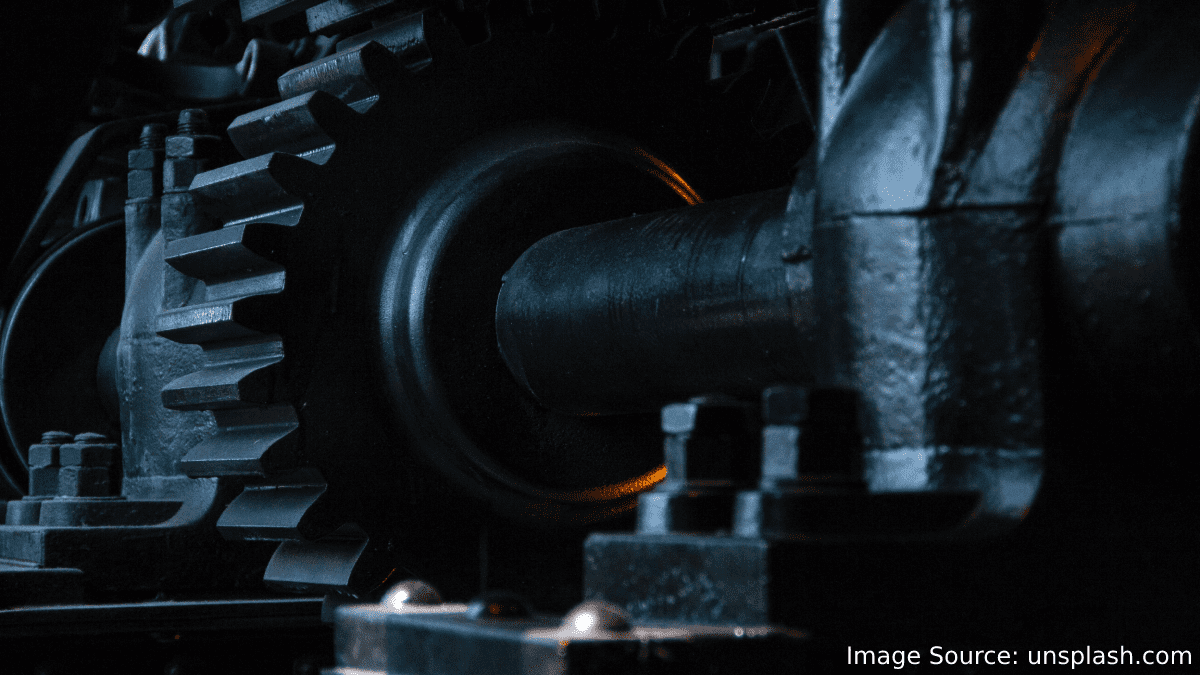 The Manufacturing Sector Finds Untapped Potential in the Gear Motors Market, says Market.us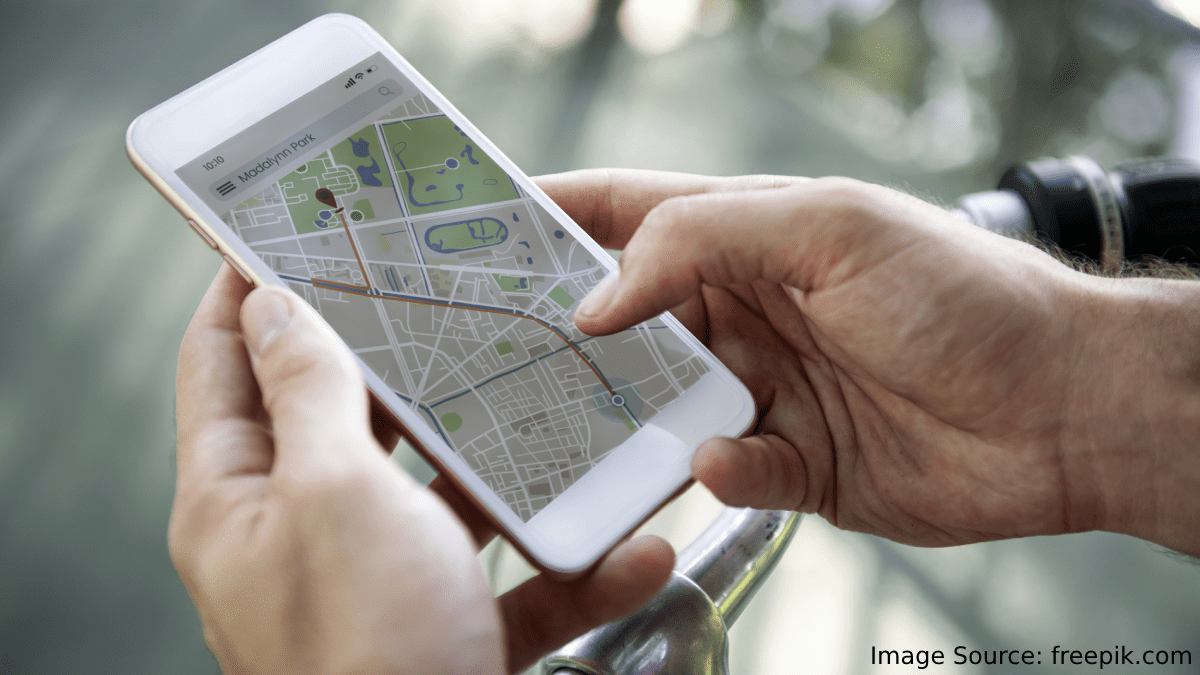 The Surge of Growth in GPS Tracking Devices in the Automotive Industry Spurs Innovation, says Market.us