Parents Seeking Safer Alternatives for Kids, Leading to a Positive Impact in the Baby Product Industry, says Market.us
---
---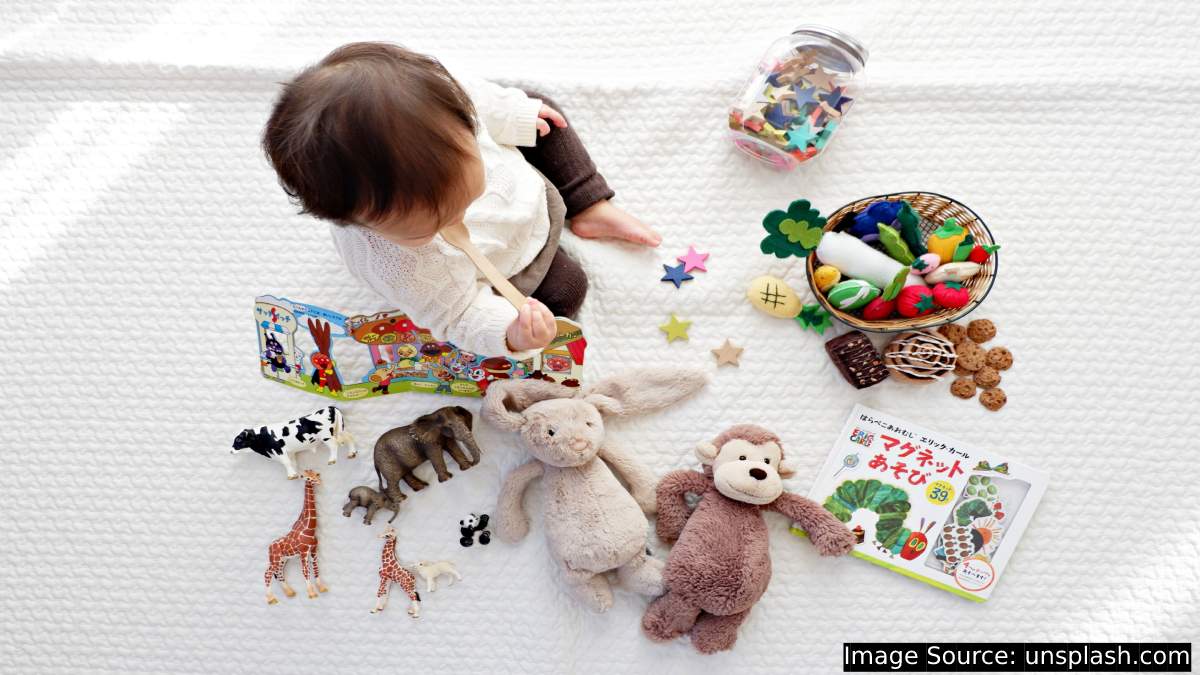 Many baby products are available on the market today, from diapers to cribs. Some people prefer to buy these items in bulk and store them in their homes, while others may purchase smaller quantities and use them as needed. 
Whichever route a person chooses, there are many great baby products out there that can make life easier for both you and your little one. Some of the most popular baby products include diapers, formula, clothes, toys, car seats, and more. There is something for every budget and every need.
According to research by Market.us, "The baby products market is projected to grow from USD 22.5 Billion in 2021 to USD 34.7 Billion by 2030, at a CAGR of 6.1%."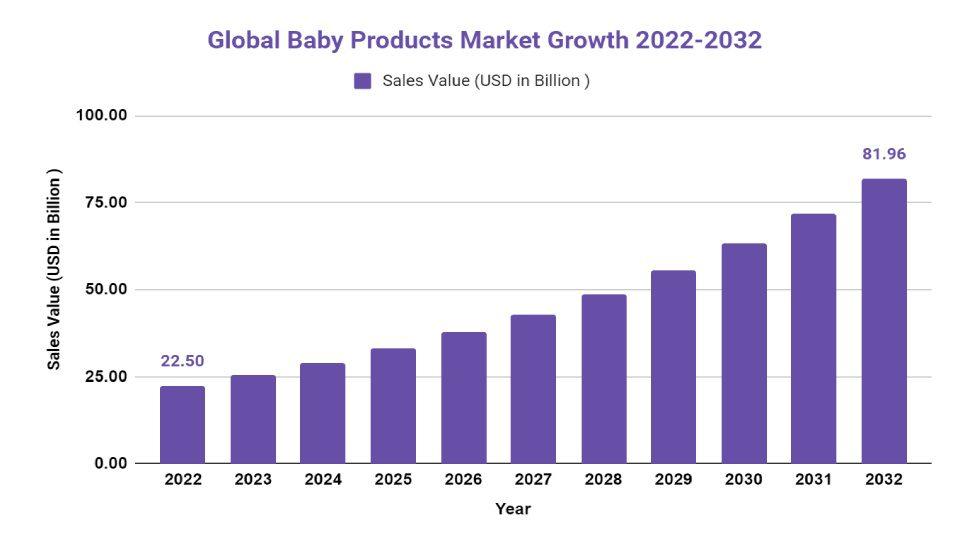 Gaurav Yadav, a senior research analyst at Market.us, said," The growth of baby products is due to the increasing demand for safer and healthier products for infants and toddlers. Some key factors contributing to this growth include increased awareness about child health and hygiene and changing lifestyles that lead to more people having babies later in life. Another factor contributing to the growth of the baby products market is the rising preference for natural and organic products."
The increasing number of families with newborn children and the preference for high-quality and safe products drive this growth. In addition, technological advancements in product development are also contributing to the growth of the baby products market. 
According to a study, the most popular baby products were ones that help with sleep, such as cribs, swings, and mattresses. Other popular products included ones meant for feeding and cleaning up baby messes, such as changing tables and bottles. Baby monitors are one of the most popular items for new parents, with sales increasing by 8% in 2016. 
Baby products can be expensive, but some great deals can be found. Some of the best baby products are those that are designed specifically for new parents. It is important to read the labels on baby products before purchasing them to ensure that they are safe and effective. 
There are many different baby products, so it is important to find the ones that will work best for your child. There are a variety of baby products, some of which are meant to be used daily and others that are only used occasionally. It is important to choose the right baby product for the baby's individual needs. 
People are becoming more conscious of the importance of being healthy and caring for their bodies. Parents are looking for ways to make their lives easier and are willing to spend money on things that will make their lives easier. Some of the best baby products include diapers, wipes, and cribs. 
Diapers are important because they help keep your baby clean and dry. Wipes are also very important because they can help clean up spills and accidents. Cribs are great because they are easy to assemble and offer a safe place for your baby. Out of all surveyed families, those with children who used more baby products were almost three times as likely to be obese as those who did not use any baby products. 
Babies are just as different as adults; therefore, no one-size-fits-all product works for all babies. Parents should be careful when choosing the right baby product to ensure they are not making a mistake that could result in harmful side effects or even death. Some products contain harmful chemicals, and others do not provide any real benefit to their users. Many products are expensive, making them out of reach for many families.
Some products have been around for decades and have not changed in any way. The problem is that new products can be very expensive, especially those that involve a relatively large investment, such as a new piece of equipment. These products are often used by professionals and can be quite costly. 
---
---
Media Enquires
If you require any further information about a related market, please get in touch with us. we're happy to help you
+91 7008 614 496
+91 7008 614 496