The Aftermarket Automotive Parts Market is Taking Over the Automobile Sector, says Market.us
---
---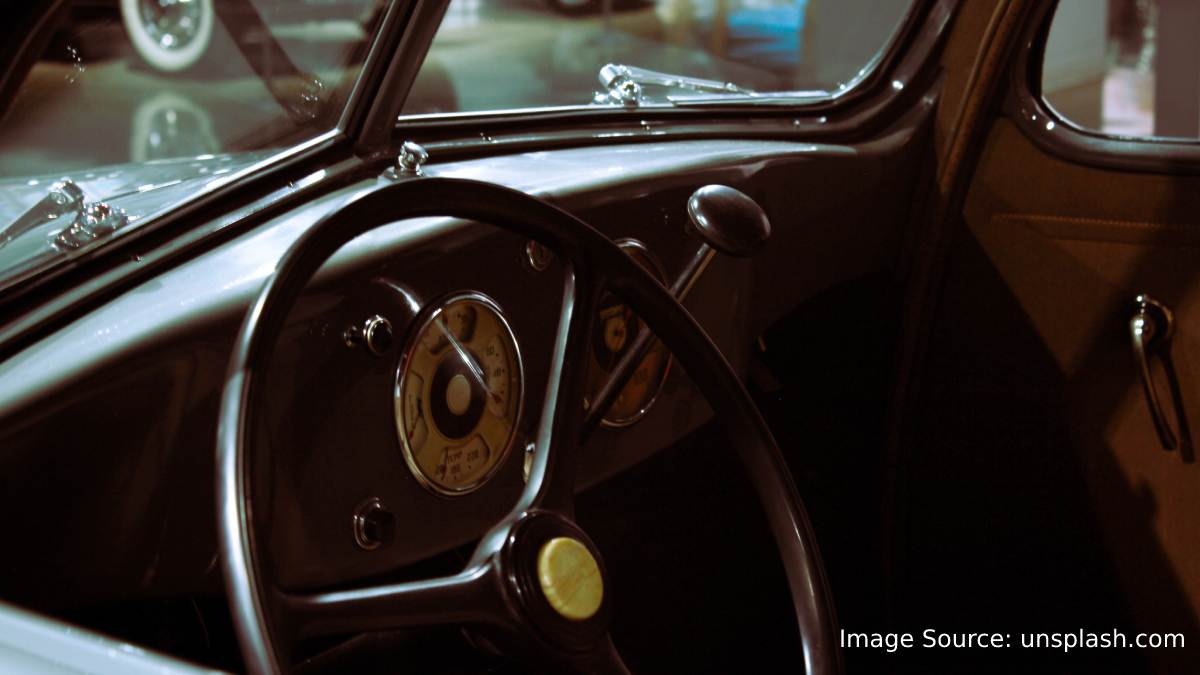 Automotive aftermarket parts are an essential part of the industry. There are many options available to consumers for customizing their cars through the aftermarket. They include changing the exterior color, adding accessories to their vehicle, and upgrading their performance. You can also search for parts that are specific to your vehicle. 
There are many uses for auto components, including airbags, brake pads, headlights, and windshields. Manufacturers focus more on R&D to meet the increasing demand for automotive parts.
According to research by Market.us, "The Aftermarket Automotive Parts Market size is expected to be worth around USD  817.66 Billion by 2031 from USD 521.5 Billion in 2021, growing at a CAGR of 4.6% during the forecast period 2021 to 2031."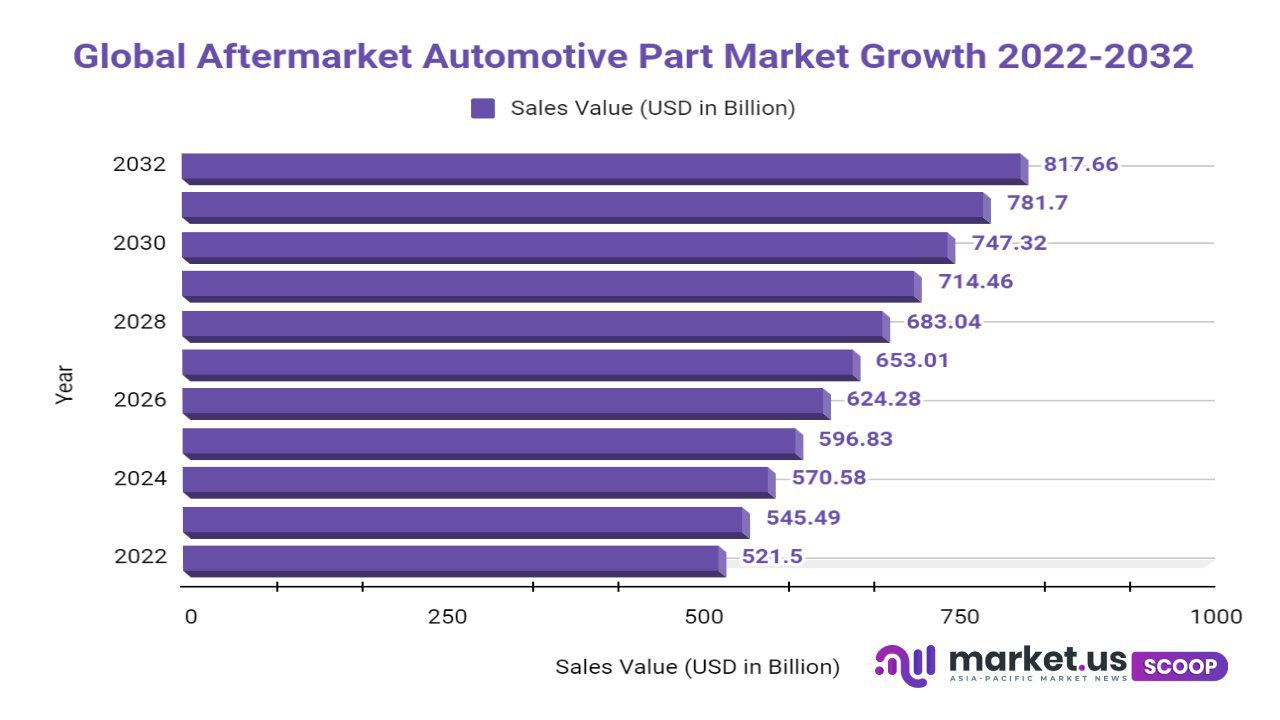 Anurag Sharma, a senior research analyst at Market.us, said, "Automotive parts aftermarket is a crucial aspect of the automotive industry. It describes the parts and components installed after the automobile leaves the factory. For the repair and maintenance of cars, aftermarket parts are essential." 
In addition, Mobile shopping is rising, and online platforms like Amazon and eBay will likely impact the US aftermarket automotive parts marketplace. Juniper Research's study found that 43% will make e-commerce purchases via mobile devices by 2021. Every year, the aftermarket market grows by a billion dollars. This industry comprises all companies involved in the manufacturing, distribution, retailing, installation, and maintenance of accessories and parts. It includes replacement tires and equipment.
This market was dominated by the 'Others' segment, which held a 48.7% share by 2021. The largest segment was 'Tires.' Due to short tire replacement cycles, this sub-segment will remain significant. They are expected to keep their market share.
A recent study by Market.us found that the demand for components for hybrid electric vehicles is increasing as the automotive industry expands. Aftermarket suppliers of genuine replacement parts include tire suppliers and lubricants. Industry value chains also retain service providers such as entertainment and repair.
Over the past few years, original equipment manufacturers (OEMs) have become more involved and focused in the automotive parts aftermarket value chains. OEMs have established networks of suppliers not associated with car brands to better compete with aftermarket businesses. 
They have increased their investments in research and development to create unique accessories and parts available through OEM channels. It has led to a rise in quality and increased options for customers.
The US aftermarket automotive parts market will grow as more hybrids, and electric cars are introduced. Many original equipment manufacturers (OEMs) have invested in optimizing the customer experience. They have increased their online presence, making it easier for customers and dealers to order parts and accessories online. 
It is a significant advantage for OEMs, offering more online shopping options. OEMs can increase sales and customer satisfaction by making it easier to shop online. Online shopping allows customers to compare and research products before purchasing.
---
---
Media Enquires
If you require any further information about a related market, please get in touch with us. we're happy to help you
+91 7008 614 496
+91 7008 614 496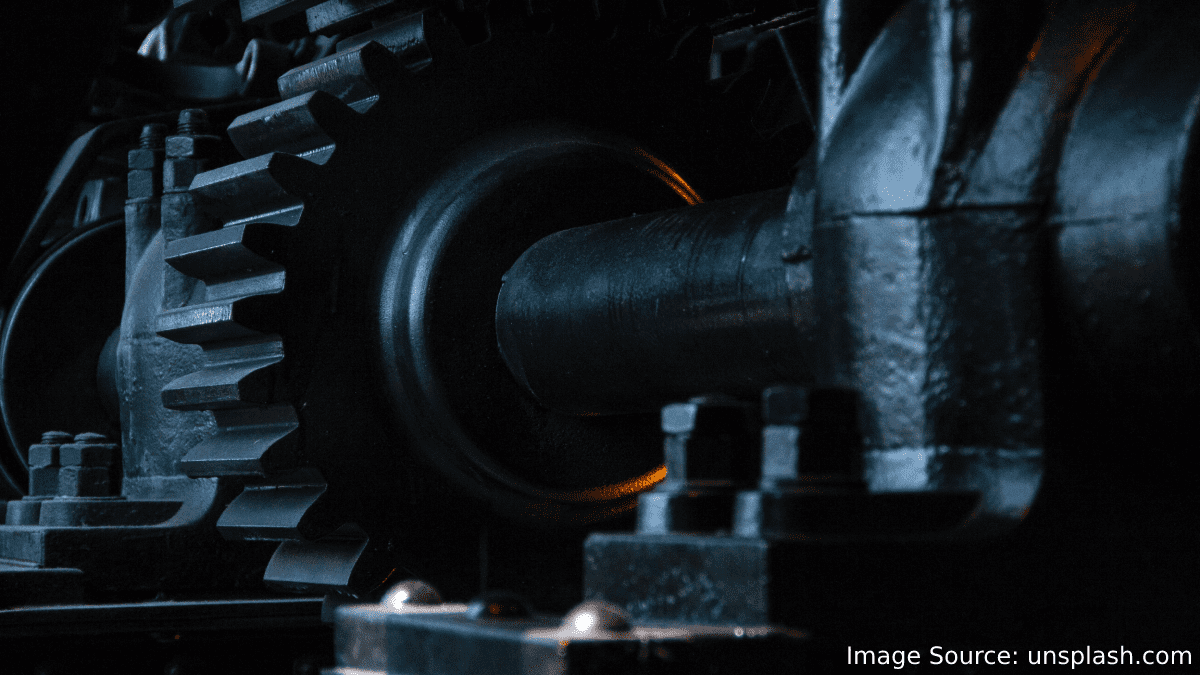 The Manufacturing Sector Finds Untapped Potential in the Gear Motors Market, says Market.us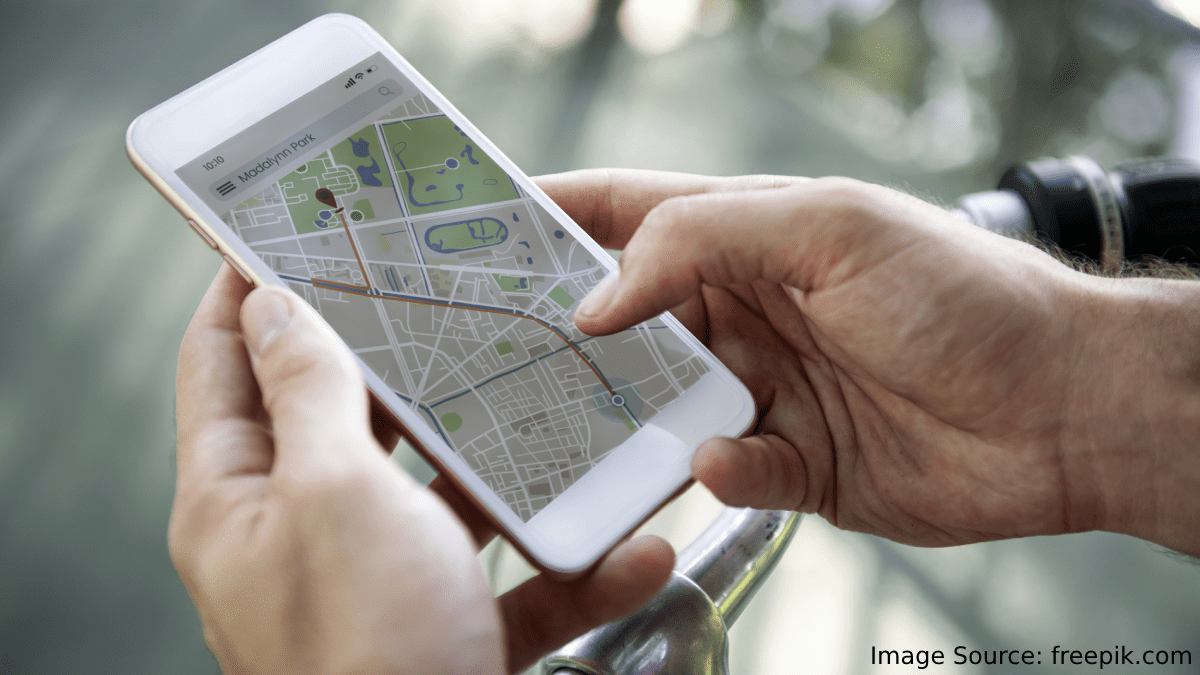 The Surge of Growth in GPS Tracking Devices in the Automotive Industry Spurs Innovation, says Market.us