The best vacuum cleaners combine powerful suction and large dustbins to ensure cleaning carpet and hard floors is no longer a time-consuming household chore. Instead, these lightweight and easy to maneuver appliances can whip away dust and dander quickly, leaving you free to put your feet-up. 

When it comes to choosing the right vacuum cleaner for you, there's a wide array of designs for you to choose from. So does the best Hoover – the colloquial term used to describe vacuums as Hoover was one of the first brands to offer these floor cleaners –  use a wire or is it powered by a rechargeable battery letting you roam free when cleaning your floors? 

A number of the designs that appear in this list of the best vacuum cleaners are some of the best cordless vacuums on the market, too. Offering the ability to be converted into a handheld vacuum cleaner, and powered by long-lasting rechargeable batteries, cordless vacuums are versatile but also often more expensive than their wired counterparts. 

Alternatively, consider one of the best robot vacuums instead, that pottle around your home unaided collecting fine dust and larger debris. Some are even self-emptying which means you can outsource the chore of floor cleaning completely.

If you have furry friends, then look for one of the best vacuum cleaner for pet hair will come bundled with additional tools designed for collecting pet and human tresses. 

So how much should you expect to pay for a vacuum cleaner? Corded vacuums start from around $30 / £45, while thanks to the rechargeable batteries that push the price up, you can pick up cordless vacuums from as little as $70 / £70. 

However, the models in this round-up really are the best of the best, so you won't find anything less than  $240 / £199 listed. That's because more affordable models compromise on suction power, and in the case of cordless vacuums, runtime to ensure the price tag remains low.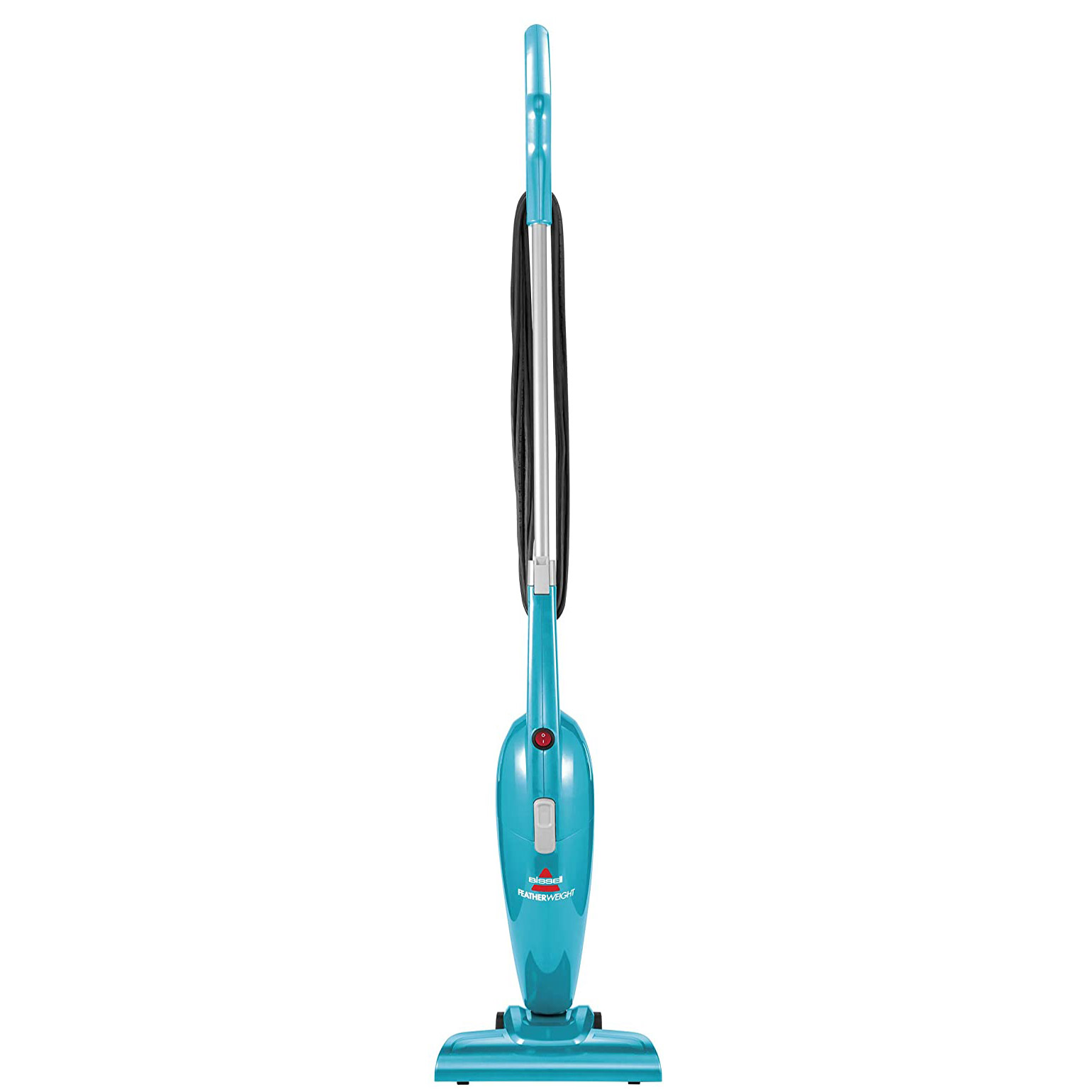 On a budget? This is the cheapest vacuum you can buy right now

Bissell Featherweight: $33 at Amazon I £45 at Amazon UK
As we've already mentioned the vacuums in this list are on the pricier side. However, if you're on a tight budget, consider the Bissell Featherweight range of corded 2-in-1 vacuums. While this might be great as an additional vacuum to clear up the odd spill quickly, it won't have the suction power needed, nor the dust canister capacity, to cope with being your main vacuum. 

There's no point investing in one of the best vacuum cleaners if you're not using it to its full potential. Find out how to vacuum and also ensure you know how to clean a vacuum so it stays in tip-top condition.

With an array of vacuum cleaners on the market from stalwarts such as Dyson and Miele, as well as newer brands including Shark and Roidmi, choosing the right one for you can be confusing. We've put the most popular models to the test to discover the best vacuum cleaner you can buy right now.

Before you dive in, don't forget that Black Friday and Cyber Monday are coming up at the end of November. We're expecting to see some strong discounts on the latest vacuum cleaners so it may be worth checking out the sales now.

Check out our sister title Real Home's new interactive cordless vacuums video below
Best vacuum cleaner 2021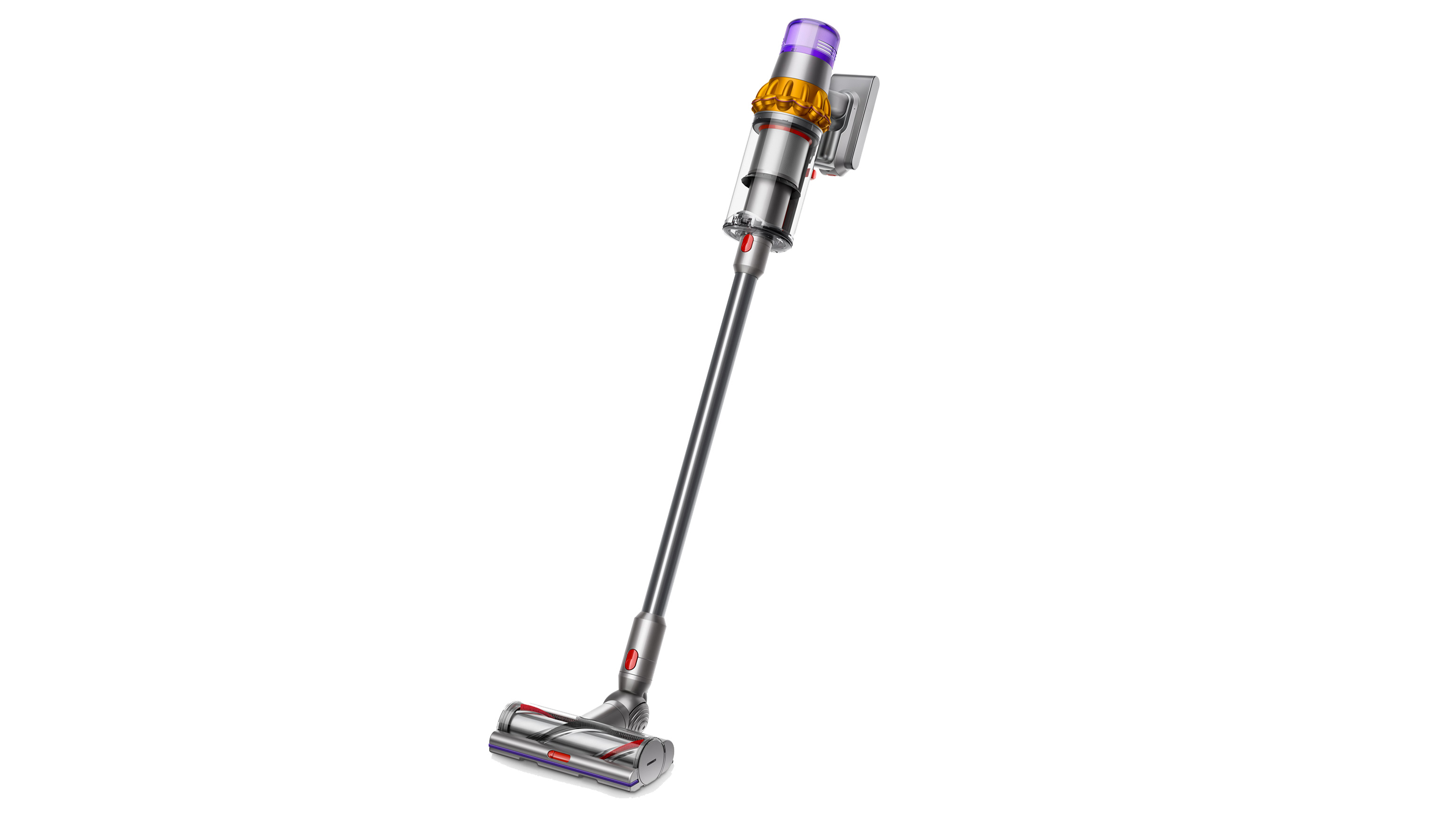 Dyson's latest cordless vacuum cleaner really is its most impressive yet. It's more powerful and cleans even better on all surfaces, yet still lasts up to 60 minutes between charges – the same battery life offered by its predecessor, the Dyson V11, which has the same price tag.  

However, the vacuum really stands out thanks to a built-in laser that shines a light (a green one in fact) on microscopic dust that's not visible to the human eye on hard floors. It also comes with an LCD screen that displays the remaining runtime, and when used on Auto mode conserves the battery by adjusting the suction power to suit the floor type and the amount of dust automatically. 

The V15 Detect Absolute is noisy when used on full power, has an average-sized dust canister, and is certainly pricey, but we think it's worth the money if you want the best vacuum cleaner available today.  

Read our full review: Dyson V15 Detect Absolute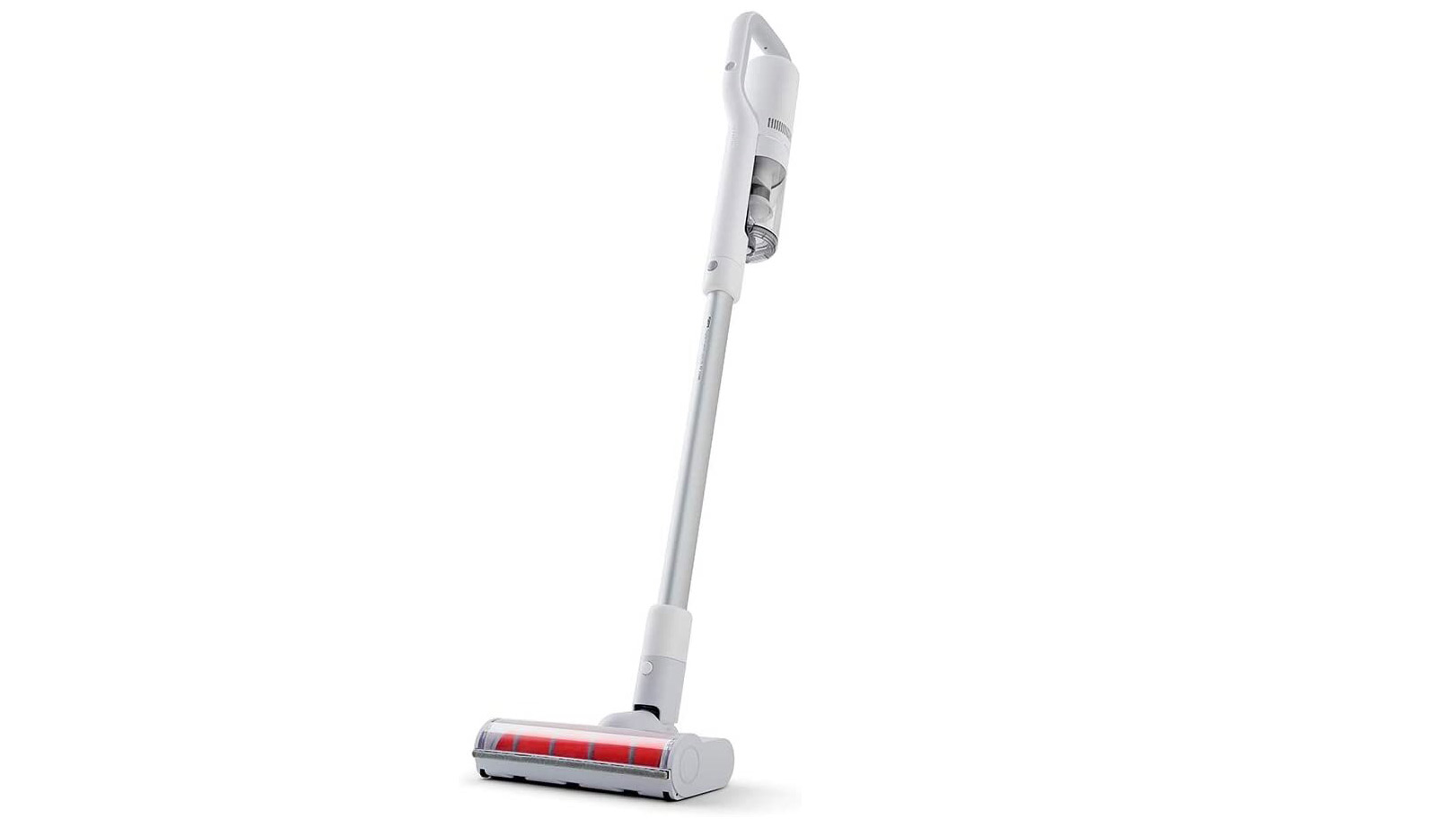 The Roidmi R10 doesn't pack the suction punch of our top dust busters, but it comes in at fraction of the price of those, making it our pick for the best affordable vacuum cleaner.
We were impressed with its dust pick-up on hard floors, but it struggled to deep clean carpet. Similarly, its 40-minute runtime is no match for the Dyson V15 Detect. However, the R10 excels noise-wise too, as even though its decibel levels are similar to other cordless vacuums, its softer tone feels less intrusive, and you can chat while cleaning without having to shout.

Previously called the Roidmi S1E, it's lightweight, and easy to use in both stick cleaner or handheld mode. It also comes with a good selection of tools, including a motorized mattress brush to make upholstery cleaning easy, making it a great everyday floorcare option for those on a budget.

Read our full review: Roidmi R10 cordless vacuum cleaner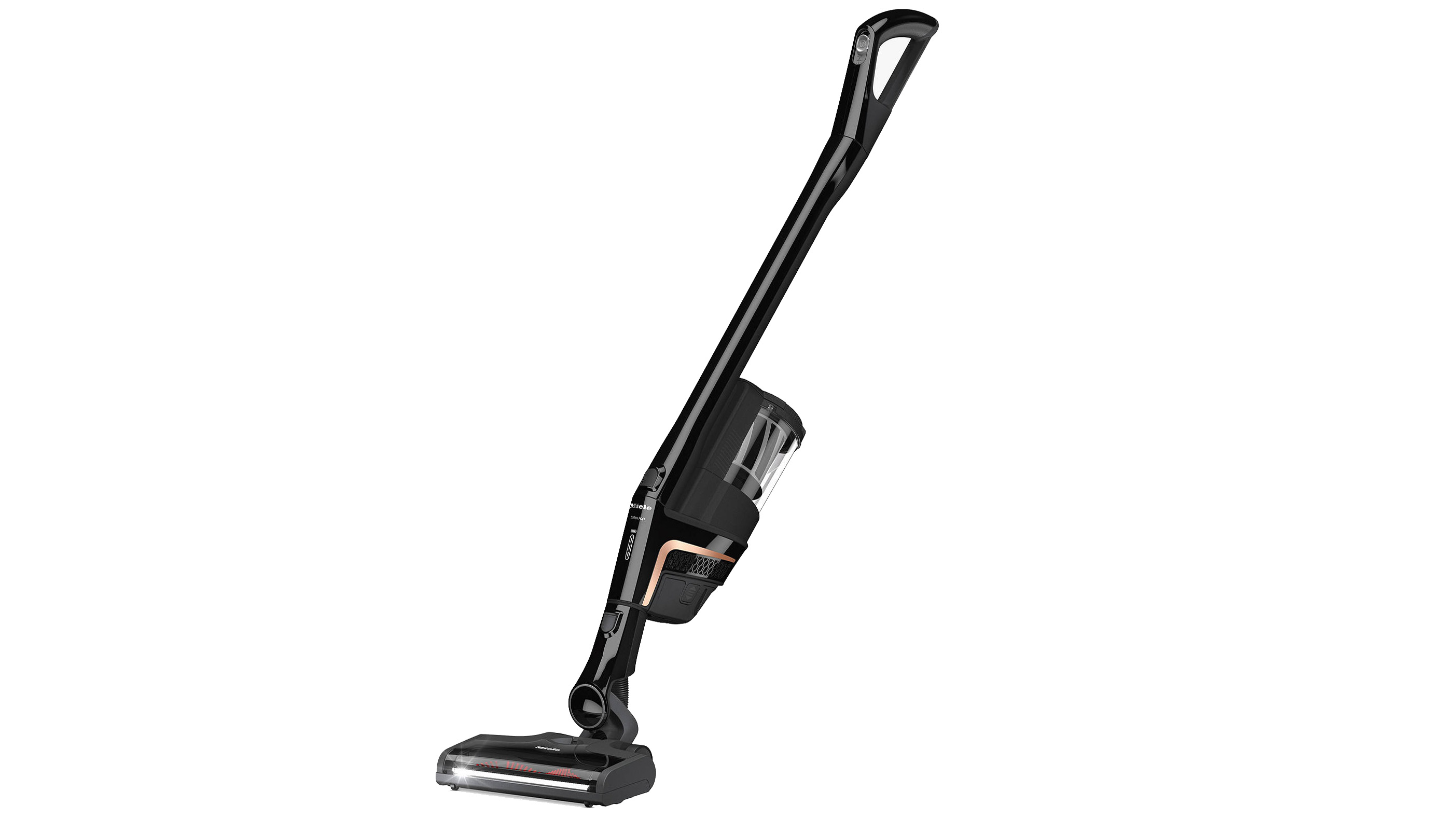 The first cordless vacuum from floor cleaning stalwart Miele is the best vacuum cleaner for pet hair you can buy right now on the market right now. It matches Dyson when it comes to suction power, and a hefty price tag, but it has the addition of the pet-hair tool and a floor cleaner head with LED lights. 

We were impressed that the main unit can be moved closer to the cleaner head converting it into a cordless upright cleaner. This makes the vacuum cleaner easier to maneuver and means it can be left free-standing. It can also be converted into a handheld mode, however, we found it heavy to use in this mode.

The battery lasts up to 60 minutes between charges and is swappable to reduce the interruptions to your cleaning session.

Read our full review: Miele Triflex HX1 Cat & Dog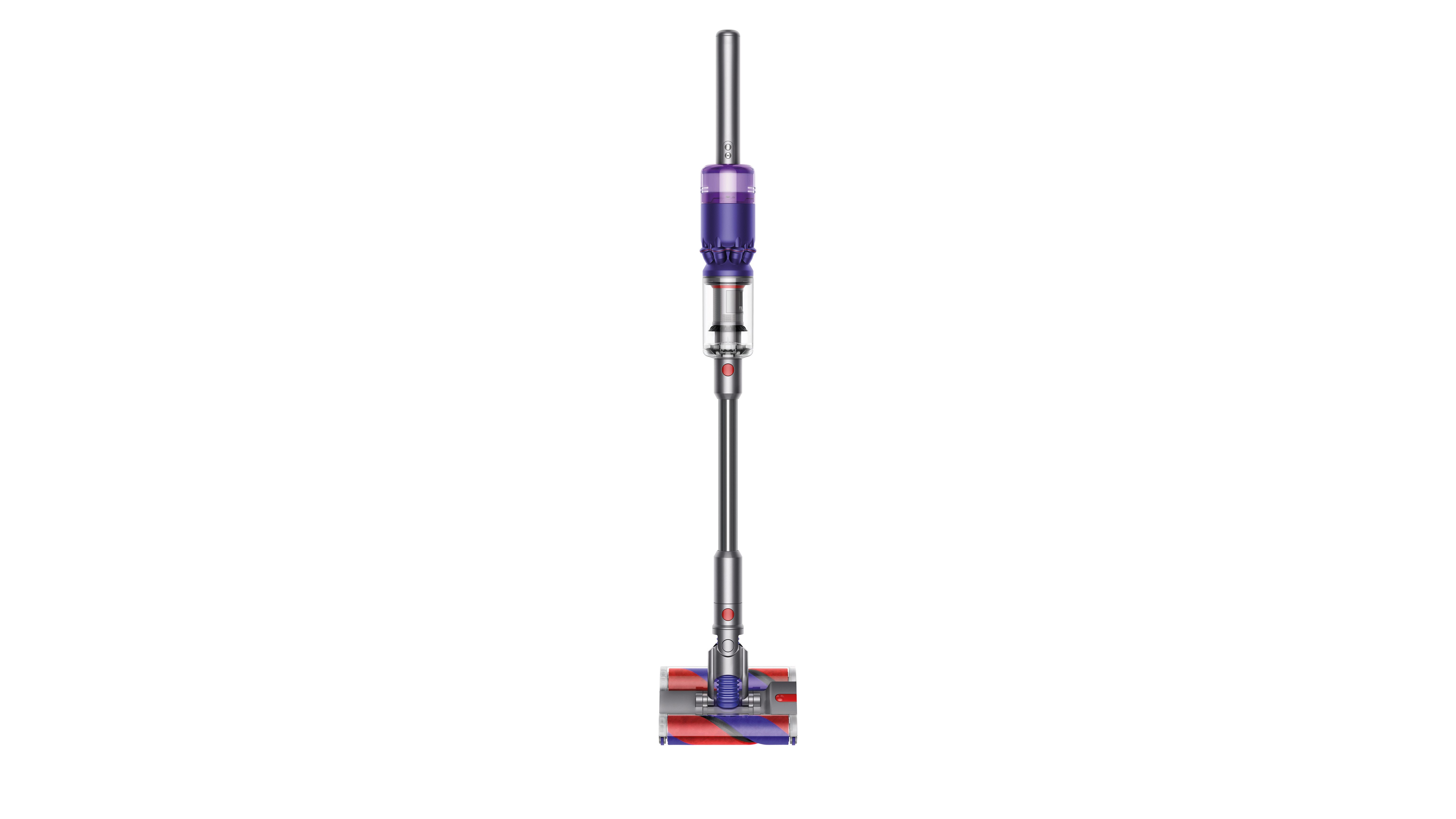 Released just days after the V15 Detect Absolute (above) the Omni-glide is the best we've tested when it comes to cleaning hard floors. 

Its main cleaning head has not one, but two soft brush bars, so they can clean your hard floors faster than other vacuums, without damaging them. Four 360-degree castors can also be found on the bottom of the cleaning head, which in conjunction with the articulating neck, ensure the vacuum can be steered in any direction. It can even lie flat on the floor so it can be easily maneuvered under low-lying furniture.  

It impressed us with its powerful suction, and while the 20-minute runtime is measly compared to other vacuums, the fact the battery is swappable did appease us a little. However we found the vacuum cumbersome to use in handheld mode. 

The Omni-glide is one of the most affordable vacuums Dyson offer, but it's still pricey compared to the rest of the market, especially when you consider it can't be used on carpet.

Read our full review: Dyson Omni-glide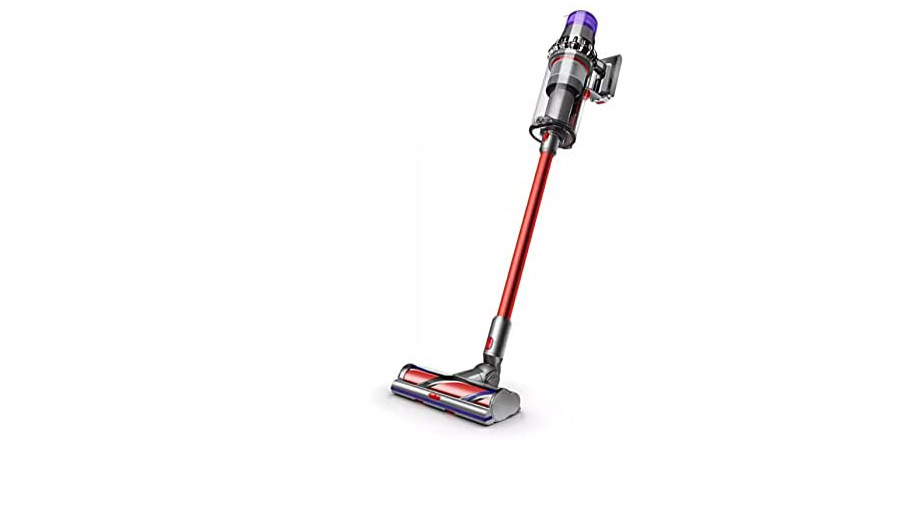 If you've got a bigger home, a larger dust canister is a necessity if you want to ensure your floor cleaning session isn't interrupted, and thankfully the Dyson V11 outsize offers just this. At 1.9-liters it can hold 150% more debris than the Dyson V15 Detect Absolute (above), and the wider-than-usual cleaning head, means you'll be able to vacuum your floors quicker than ever too. 

On test, it offered powerful suction that whipped away discarded biscuit crumbs, ground-in dirt, and even cereal and cat biscuits, almost instantly. However, we found the larger size made the vacuum cumbersome to use in handheld mode. 

It's also the most expensive vacuum we've tested, putting it out of reach of some.

Read our full review: Dyson V11 Outsize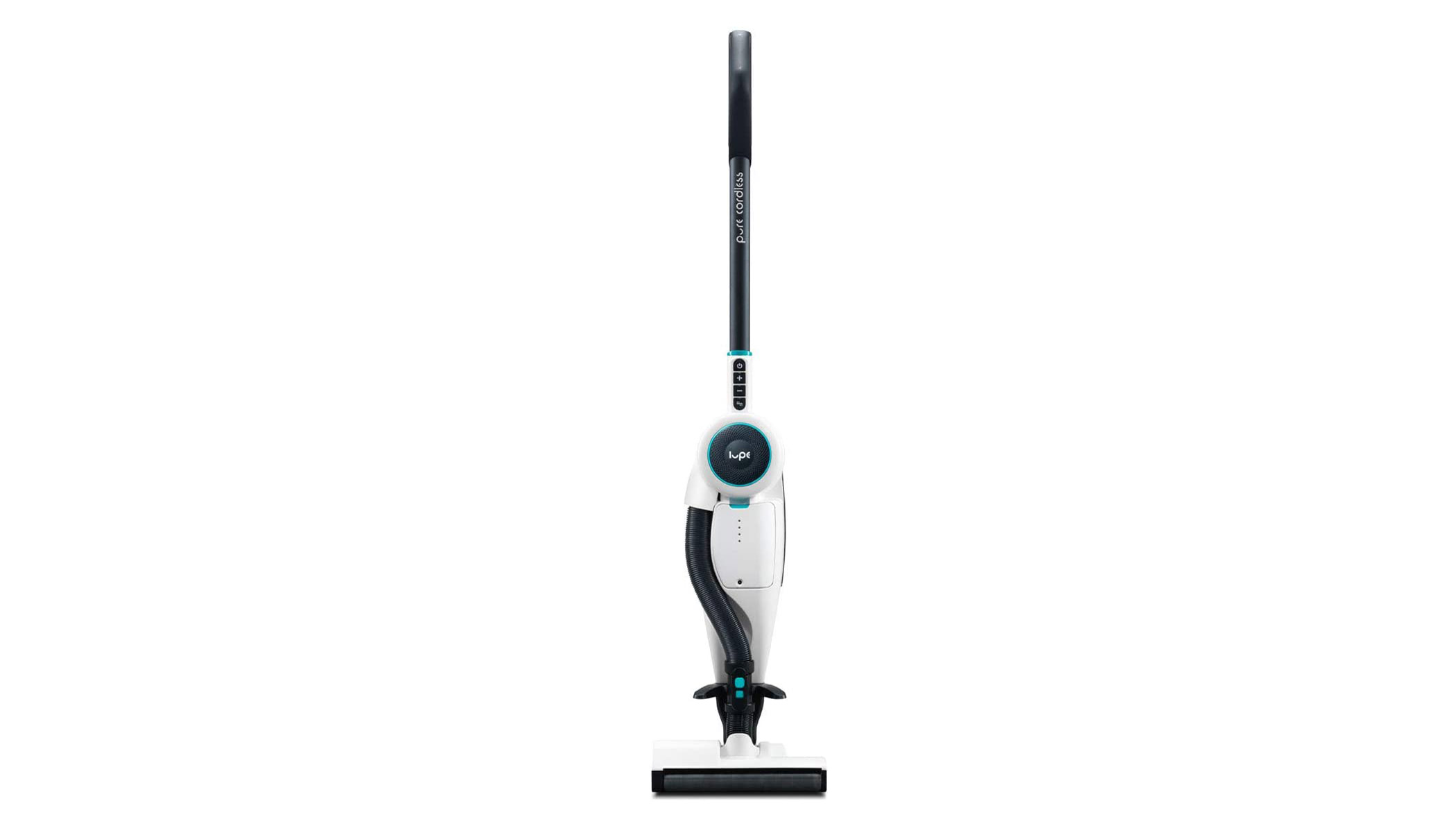 The Lupe Pure Cordless, which is the first cordless vacuum from a firm founded by two former Dyson engineers, is ideal for those that want a hose attachment for their vacuum.

The modular design means it can either be used as an upright cordless vacuum or as the main body detaches from the main tube and floor head assembly, as a lightweight, portable vacuum for cleaning stairs or up high. Although, we did find you'll need two hands to use it in portable mode. 

It's a powerful vacuum – on test it sucked up fine dust, biscuit crumbs, and cereal with ease while the swappable battery ensured we didn't suffer with interruptions to our cleaning sessions.

However, it's heavy and bulky and certainly not the most stylish vacuum on the market. 

Read our full review: Lupe Pure Cordless Vacuum Cleaner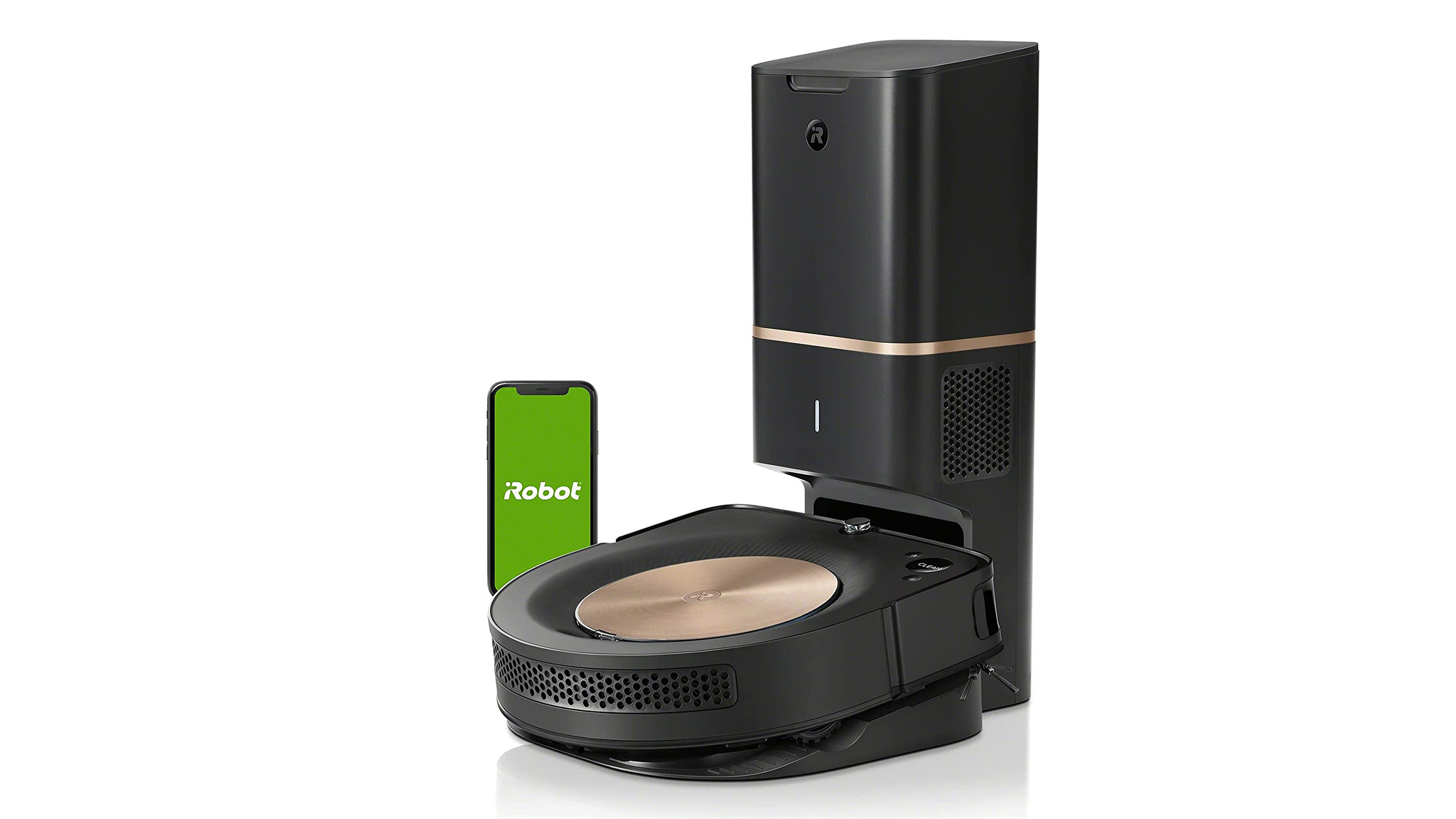 If you prefer to outsource you floor cleaning completely, this really is the best robot vacuum cleaner you can buy right now. 

On test, the S9+ made light work of collecting everything from fine dust and biscuit crumbs to cereal on hard floors, although it's pick-up on carpets wasn't quite as thorough.t is self-emptying and also has five angled arms on its brush to really get into corners and along walls. 

However, as the robot vacuum deposits its debris into replaceable dust bags, there is an on-going cost with this robovac. That's on-top of its eye-wateringly expensive price tag – it's the most expensive robot vacuum we've tested to date. 

Read our full review: iRobot Roomba S9+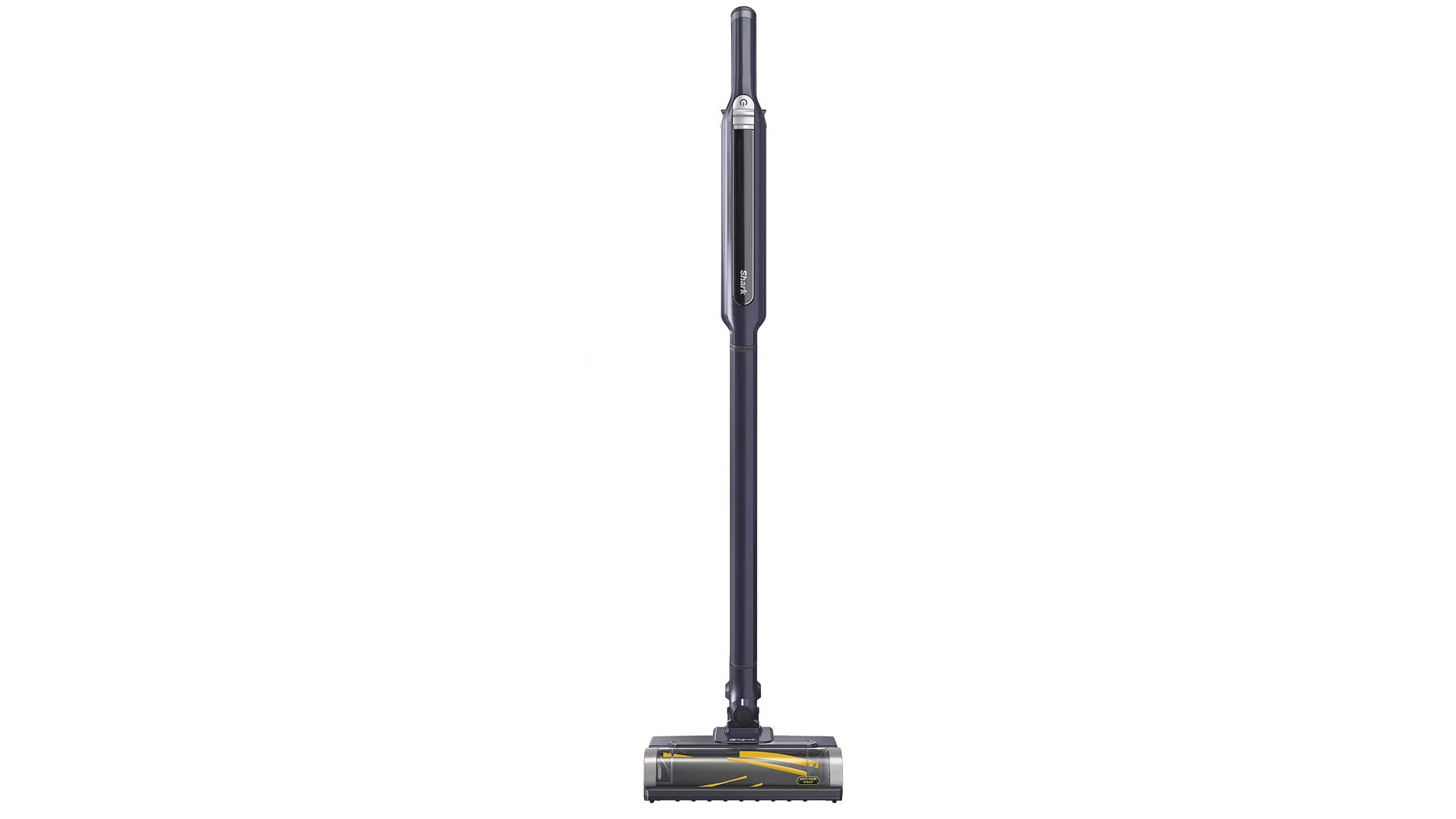 If you're looking for a compact vacuum that you can grab quickly to clean up the odd spillage straight away, the Shark WandVac is the best stick vacuum for the job. 

Relatively lightweight and simplistic, the Shark WandVac can be used as a stick vacuum or in handheld mode. We found it extremely easy to empty, too – although with a smaller than usual dust canister, you'll find yourself having to do this often. 

The vacuum cleaner performed better at sucking up fine dust, as with large debris it did take a few sweeps back and forth to scoop up all of the mess. The Shark WandVac is loud in use and the runtime is around a quarter of that offered by rival cordless cleaners. 

Read our full review: Shark WandVac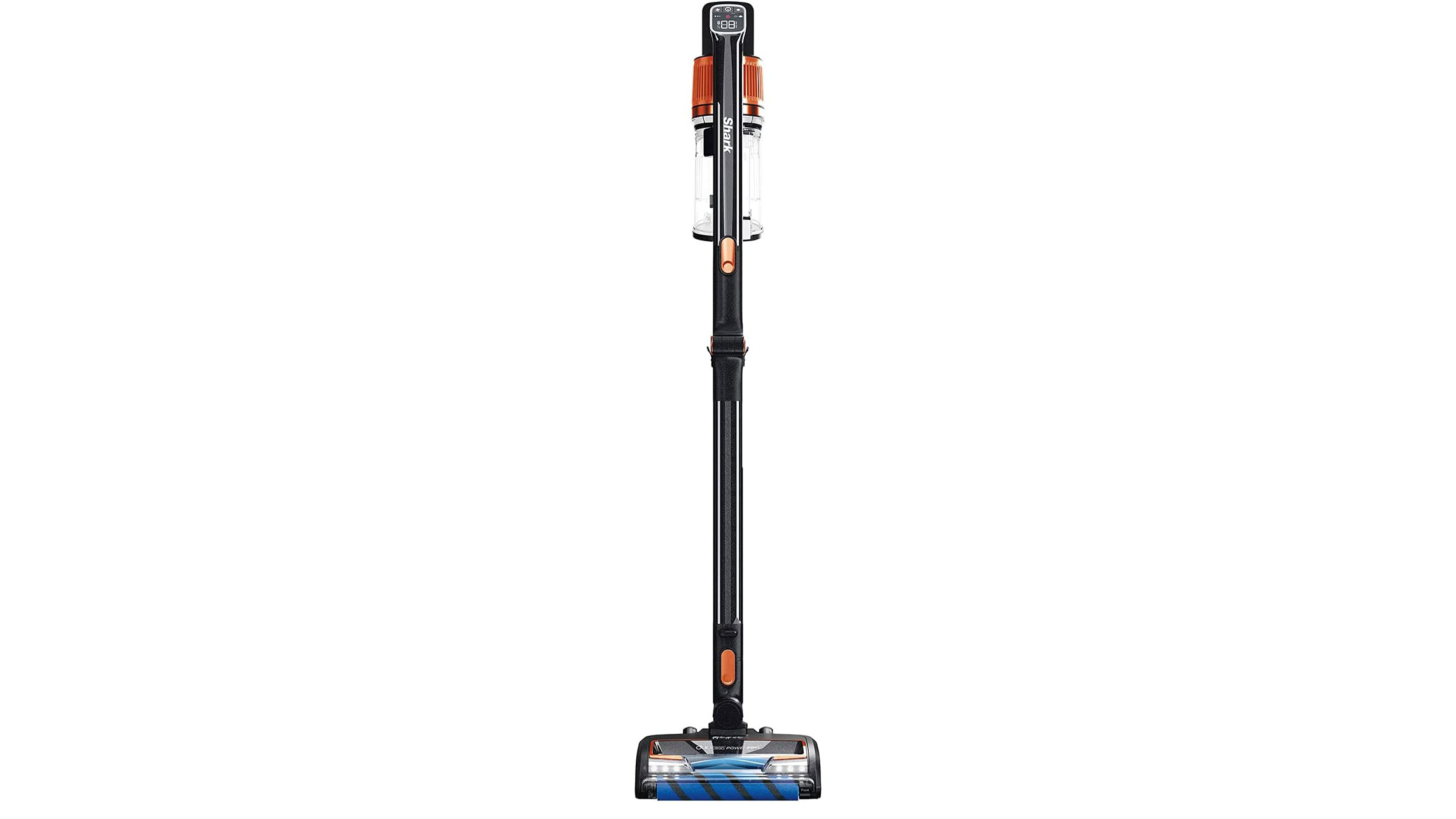 If you're looking for a versatile vacuum that can clean up high as well as under furniture with low clearance, this is worth considering. 

The Shark Anti Hair Wrap Cordless Stick Vacuum Cleaner with PowerFins & Flexology has a bendable wand that enables the cleaner to reach in tight gaps, while also making it more compact for easy storage. may be the answer. 

Known as the Shark Vertex Pro Lightweight Cordless Stick Vacuum with DuoClean PowerFins (IZ662H) in the US, we were impressed with just how powerful it was when sucking up dirt and debris from carpet and hard floors. It also includes Shark's Anti Hair Wrap technology that prevents hair from getting tangled up, so you no longer have to spend hours picking out the strands yourself. 

However it's not perfect. It's one of the noisiest vacuums we've tested, and we found the wheels on the back of the cleaner head flicked some of the oats around rather than collecting them, when we tested it on hard floors. It's also heavier than many cordless vacuums on the market too. 

Read our full review:  Shark Anti Hair Wrap Cordless Stick Vacuum Cleaner with PowerFins & Flexology IZ300
How we test vacuum cleaners
To find the best vacuum cleaner, we've assessed how well each model collects everything from fine dust and dirt to larger debris such as cookie crumbs and cereal. As well as evaluating how well floors are cleaned, we've also compared how easy the vacuum cleaners are to maneuver on carpet and hard floors, as well as whether fust pick up is evenly distributed across the cleaning head, or concentrated in one area.

We rated each design on how durable it is, as well as simplicity of emptying, how loud it is during use and how long the battery lasts – if it has one. For each model we wanted to know whether it was easy to convert into other modes; such as a handheld vac, the useful tools and accessories it came with to clean edges or remove pet hair, and that it didn't require reading a thick instruction manual before use. 
What to consider when buying a vacuum cleaner
As we've mentioned already, knowing which type of vacuum to choose can end up leaving you confused. However, considering the type of property you have will help you decide. 
These days, cordless vacuums are some of the most powerful vacuums when it comes to suction and they ensure you're not restricted by the length of the wire. However they can also be some of the most expensive too. Check how long the battery will last between charges, and whether the battery is swappable, so you can simply replace it and carry on vacuuming, rather than the floor cleaner being out of action completely while it recharges.
Corded vacuums are often more affordable than cordless models, and many have wider floor headers, which can ensure vacuuming is a much quicker task. Although if you have nooks and crannies the vacuum may not be able to reach them. For those with stairs, consider models with extra-long hoses so you can clean the stairs without moving the vacuum.
Robot vacuums are good for regular cleans, however with suction that can't match the best cordless vacuums they're not suitable for a deep clean, and struggle to suck up dust embedded in carpets. 
If you have hard floors, look for a vacuum cleaner that comes with a dedicated cleaner head, which has a softer brush roll to ensure the flooring isn't damaged when vacuuming. 
Whichever style you select, consider whether the dust canister is large enough to clean all of the floors in your home, without needing to stop and be emptied half way through. 
Is Shark better than Dyson?
Shark and Dyson are two of the biggest names dominating the floor care market right now, so if you're considering kitting your home out with a powerful new vacuum, it makes sense to opt for one of these brands. But which is best? 
In a nutshell, Dyson vacuums are more expensive but this ensures you get a vacuum cleaner that's extremely powerful but still lightweight and easy to maneuver around your home. Dyson vacuums are stuffed with cutting edge technology too, from lasers that highlight hidden dust to innovative floor heads that can be moved in any direction. If you prefer a cordless model, they also come with long-lasting batteries too. 
Shark's vacuum cleaners are more affordable than Dyson's offering, but they can still match the stalwart when it comes to suction power. To keep the price tag low, Shark models are not as sleek and stylish as Dyson's, and they're often heavier too, but they do come with useful technology such as the ability to stop hair getting tangled around the brush air, and flexible wands to ensure you can clean in hard to reach places. 
Shark vacuums tend to have larger dust canisters than most of Dyson's models, but the battery doesn't last as long. So are they better? It very much depends on the layout of your home and your budget. Read our Shark vs Dyson article for a more in-depth look at the two floor-cleaning brands. 
How often should you vacuum?
"When the floor looks dirty" I hear you cry, but to keep your home allergen-free and your floors as clean as possible, you'll need to vacuum more regularly than this. 
We recommend vacuuming most floors once a week while increasing this to twice a week in high-traffic areas such as hallways and doorways. Especially, if you have carpet, as the longer dust is left, the more it becomes embedded in the fibres making it hard to thoroughly clean. 
While this may seem like a lot, vacuuming this regularly will ensure there is less dust to suck up each time, making cleaning your floors a quicker process. 
For more on this, head to our full feature on how often should you vacuum? 
Source Link The best vacuum cleaner 2021 from Dyson, Shark, Miele and more