The Rise of Packaging Robots Paving the Way for Monetary and Productivity Boom, says Market.us
---
---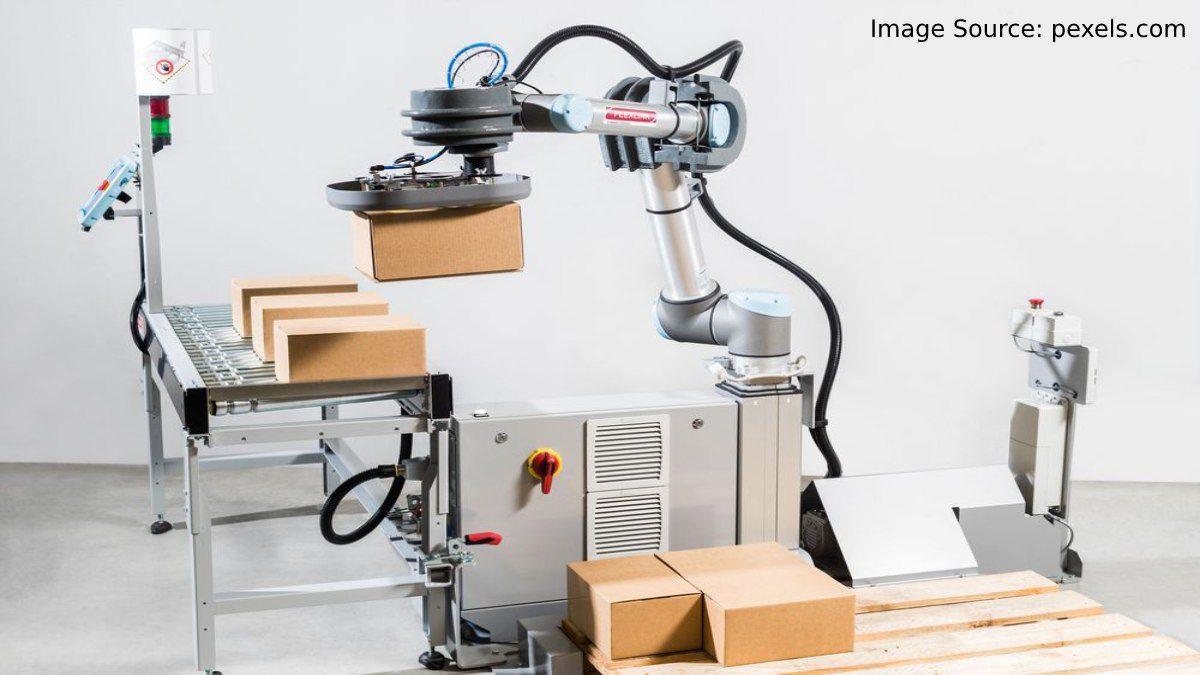 Robotic packaging is the practice of packaging using automated equipment and robots, frequently in an industrial context. Different packaging operations, like picking, putting, and palletizing, can be completed safely, effectively, and efficiently thanks to robotic packaging systems.
According to market.us," The global packaging robots market size was valued at $4,366.2 million in 2022 and is projected to reach $14,522.1 million by 2030, growing at a CAGR of 13.5% from 2022 to 2030."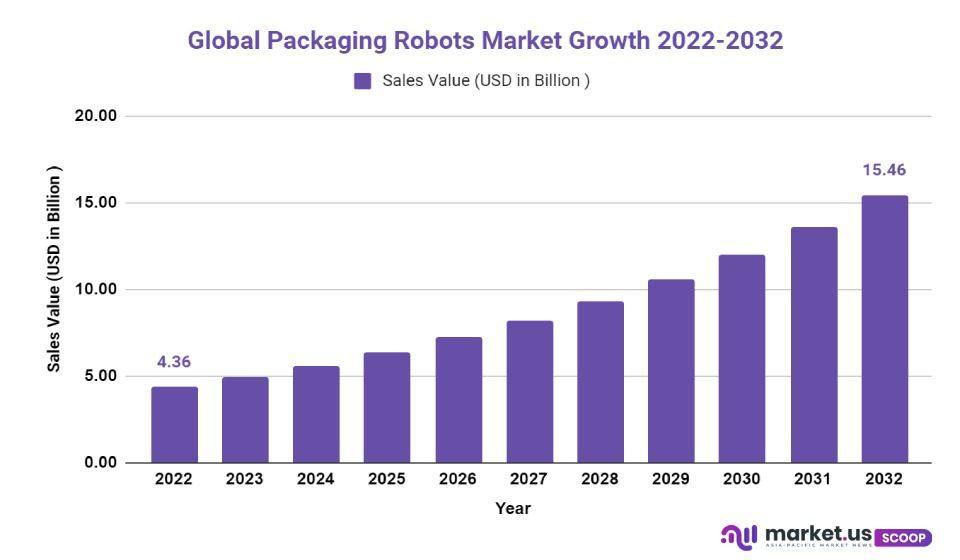 Compared to other robot types, SCARA robots most closely resemble human hand movements. These robots are frequently used for packaging, palletizing, and assembling applications. SCARA robots are quick and precise but are restricted to planar surfaces and need a special controller. In the electrical and electronic industries, robot usage has grown. Instead of the automotive industry, electronics may eventually have the most robots. This is due to a variety of factors.
South Korea is a top advanced robotics country for worldwide industrial robotics use in 2022. With over 20,000 teams from 50 different nations competing in more than 1,700 tournaments globally, the VEX Robotics Competition is the biggest and fastest-growing robotics event.
Robotics competitions and STEM competitions are becoming more popular. They exist for those interested in designing a robot that can accomplish positive tasks. There are also opportunities to compete in local, regional, countrywide, and global competitions. 
Gaurav Yadav, a senior research analyst at Market.us, said," Robots will increase monetary boom and productiveness and create new professional possibilities for many people worldwide. However, there are nonetheless warnings of massive job losses, with estimates of the loss of 20 million manufacturing jobs or 30% of all jobs by using 2030 being automated."
The advantages of robots are that they work in hazardous environments. Consider how preferable it is to have a robotic that fights fires or works on the core of a nuclear reactor. They're cost-effective as robots do not take ill days or coffee breaks, nor do they need life insurance, paid time off, or health care offerings like dental and vision.
Factors using the growth of the packaging robots market consist of the increasing need to decrease universal operating expenses in the packaging sector and make bigger developments in manufacturing science due to the large demand for splendid goods.
However, high beginning costs and a shortage of skilled labor are anticipated to impede industry expansion somewhat. On the other hand, the market has rich development potential thanks to the e-commerce sector's explosive rise. Additionally, factors like quick industrialization, continuous R&D projects, supportive governmental regulations, and product advancements are advantageous for expanding the world packaging robot market.
To enlarge throughput most efficaciously, you want to target the worst bottlenecks in your process. One of those frequent hurdles is the packaging process. This is because it is regularly done manually downstream of automated duties performed through machines. Automating these bottlenecks can have a massive effect on ordinary throughput.
Using an electromagnet end effector for this duty would be bad because the robot would be entirely useless. Manufacturers and integrators frequently offer end-effector options.
Robotic automation is a common way to increase production throughput. Additionally, the packaging is a standard application for robots. This means it is considered one of the easiest applications to do with a robot.
---
---
Media Enquires
If you require any further information about a related market, please get in touch with us. we're happy to help you
+91 7008 614 496
+91 7008 614 496