Advancements in Global Mobile wi fi Market Help Companies Engage Customers, Creating New Possibilities, says Market.us
---
---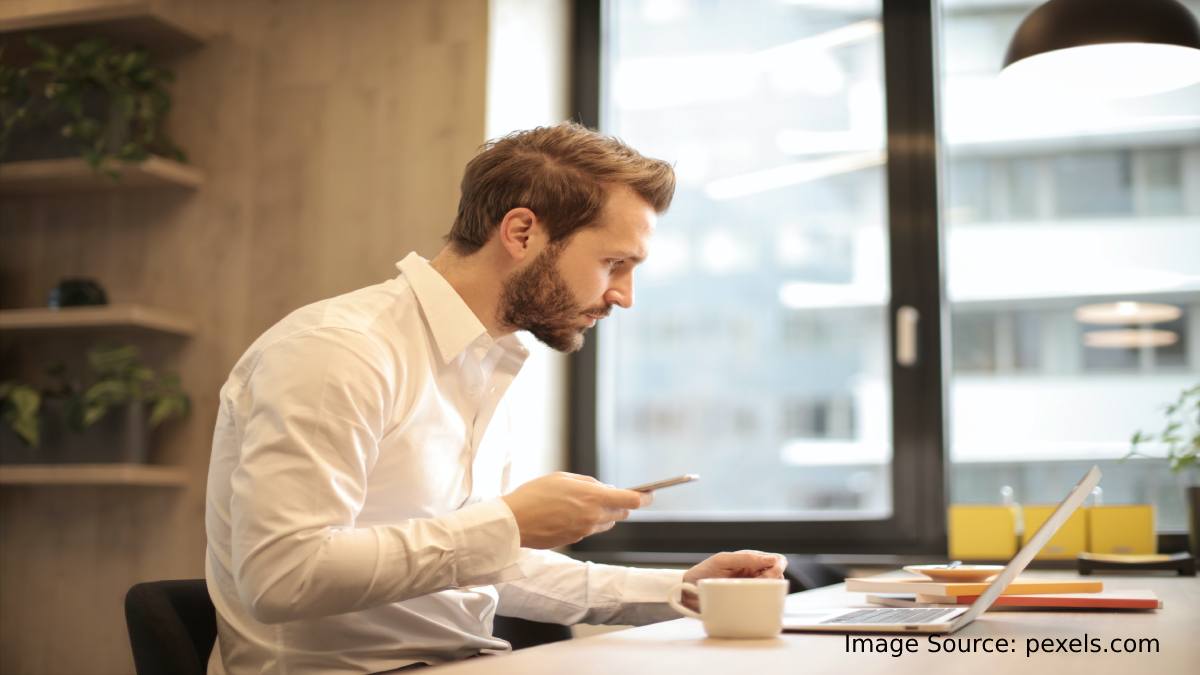 Wi-Fi can be installed in public places such as airports, libraries, hotels, and cafés. This report analyses and presents the Wi-Fi market across various industry verticals, end customers, and offers. Wi-Fi is made up of components, software, and services. 
These products are used in multiple industries, including telecom, IT, financial services, and education. There are some limitations to the research scope that excludes Wi-Fi hotspots used in residential sectors. This study focuses only on the commercial sector. 
It is included under the industry vertical segment. The study does not consider currency fluctuations, inflation, recession, or other non-trackable factors.
Market growth is driven by an increase in cell phone use and smart devices, increased adoption of Wi-Fi hotspots in hospitality, retail, and education, and the adoption of carrier WiFi by network operators for data traffic offload. The market for Wi-Fi hotspots will also benefit from the growth of emerging economies in Asia-Pacific, MEA, and mobile hotspots.
According to research by Market.us, "The Global Mobile wi-fi Market was valued at USD 12.3 billion in 2022. It is expected to grow at a 20.2% CAGR and reach USD 77.44 billion between 2022 and 2032."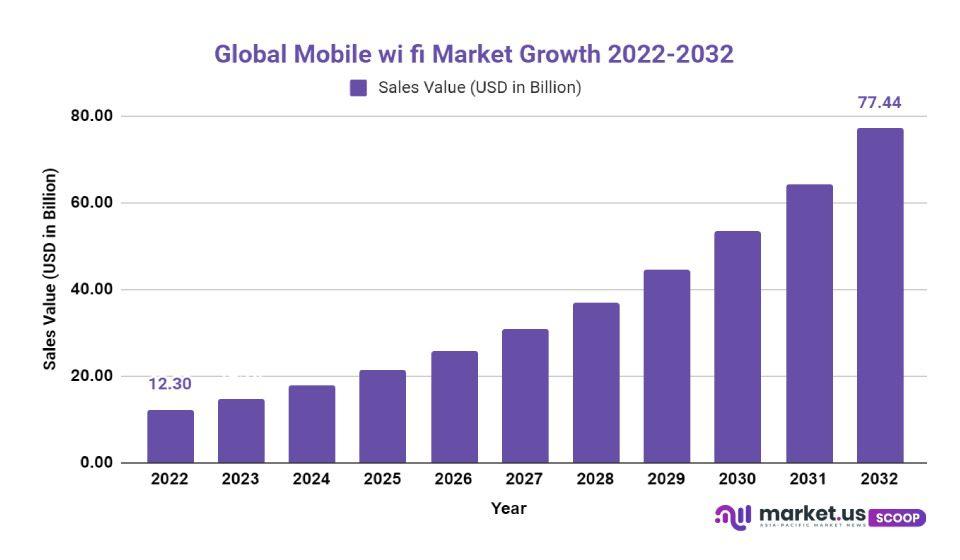 Anurag Sharma, a senior research analyst at Market.us, said, "Companies around the world are eager to implement technologically advanced applications in their verticals to engage customers and create new and exciting ways of doing business. This raises the demand for high-quality wireless connectivity such as Wi-Fi."
With rapid technological advancements, the business environment is changing rapidly and digital solutions are increasingly being used. The rapid growth in digital solutions adoption has led to the rise of the Wi-Fi market. 
The key to boosting the market's growth is a digitization and the deployment of smart infrastructure systems all over the globe. Small, medium and large enterprises can manage their networks with Wi-Fi at a lower cost. They can also improve data transmission and provide seamless results.
Other factors that are driving market revenue growth include the rising demand for IoT cloud management security and mobile operators' adoption of carrier WiFi. Wi-Fi can support both narrowband and broadband IoT applications using a single platform. 
It works at different levels of power consumption and signal range. The market is also seeing a rise in social media usage, increased Internet penetration, and an increase in media content consumption.
The mobile Wi-Fi market is facing several restraining factors that are limiting its growth. One of the biggest challenges is the intense competition in the market, which is leading to a decrease in profit margins and an increase in price wars among players. 
Additionally, the high cost of mobile Wi-Fi devices is a significant barrier to adoption, especially in developing countries where consumers may not be able to afford the devices.
One of the biggest opportunities is the growing demand for high-speed internet access in emerging markets, such as Asia-Pacific and Africa, where there is a large untapped potential for the adoption of mobile Wi-Fi devices. 
Another opportunity lies in the increasing popularity of the Internet of Things (IoT) and the connected devices that are being used in various sectors, including healthcare, transportation, and retail, which are driving the demand for mobile Wi-Fi devices. 
Furthermore, advancements in wireless communication technologies, such as 5G, are also creating new opportunities for the mobile Wi-Fi market as they offer faster internet speeds and improved connectivity, which are critical factors for the growth of IoT. The increasing trend of remote work and online education is also boosting the demand for mobile Wi-Fi devices, especially in the current scenario where people are relying more on remote connectivity solutions.
---
---
Media Enquires
If you require any further information about a related market, please get in touch with us. we're happy to help you
+91 7008 614 496
+91 7008 614 496