Chatbot Market to Unlock the Key to Personalized Communication With Customers, says Market.us
---
---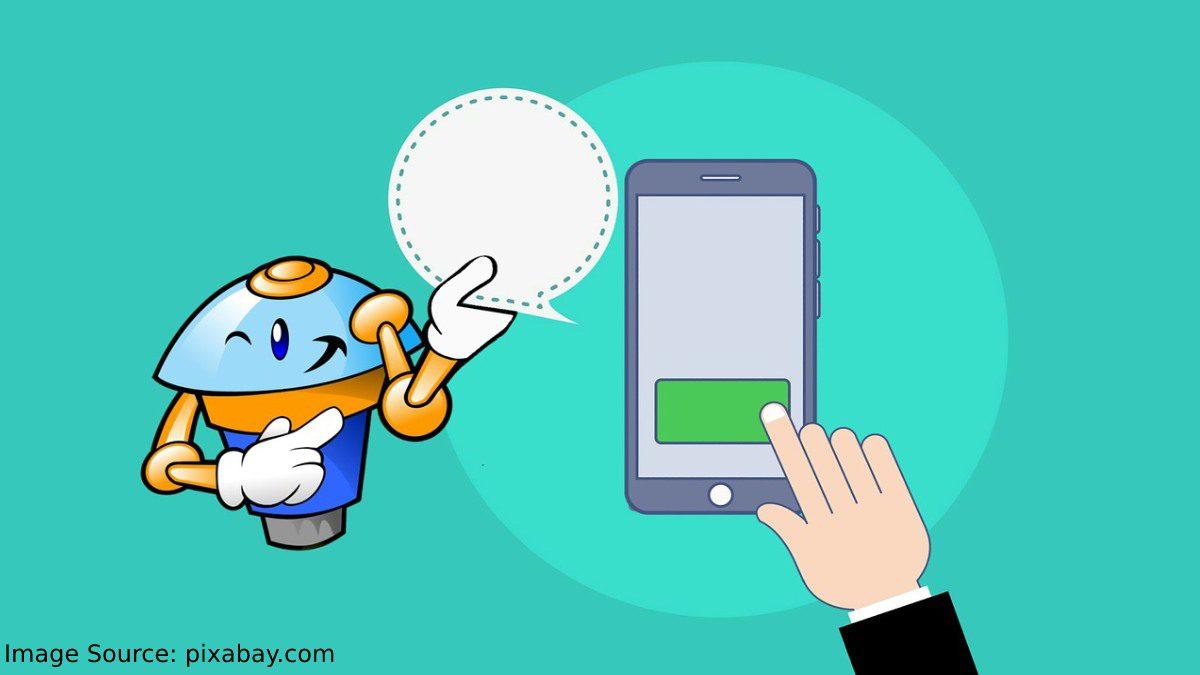 Chatterbots, also known as chatbots, are software program that allows you to facilitate online chat conversations by text or using text-to-speech instead of direct communication with a human agent. It is designed to realistically mimic how humans behave in a conversation with a person. Chatbots typically require constant checking and tuning; most of them cannot communicate effectively. However, there are no chatbots that be able to pass the standard Turing test.
According to research by Market.us, "The Chatbot Market size is expected to be worth around USD 6.43 billion by 2032 from USD 0.65 billion in 2022, growing at a CAGR of 25.7% during the forecast period from 2022 to 2032."
A chatbot is an organization's live agent team designed to interact actively with site users, giving them quick and accurate access to data. Chatbots can connect to various systems and perform various tasks, like customer support, lead generation, and answering questions to offer an improved customer experience.
Chatbots that are cloud-based handle a variety of confidential business data, including employee contacts, client details, Social Security numbers, accounting invoices, supply chain management, and many other forms of business intelligence.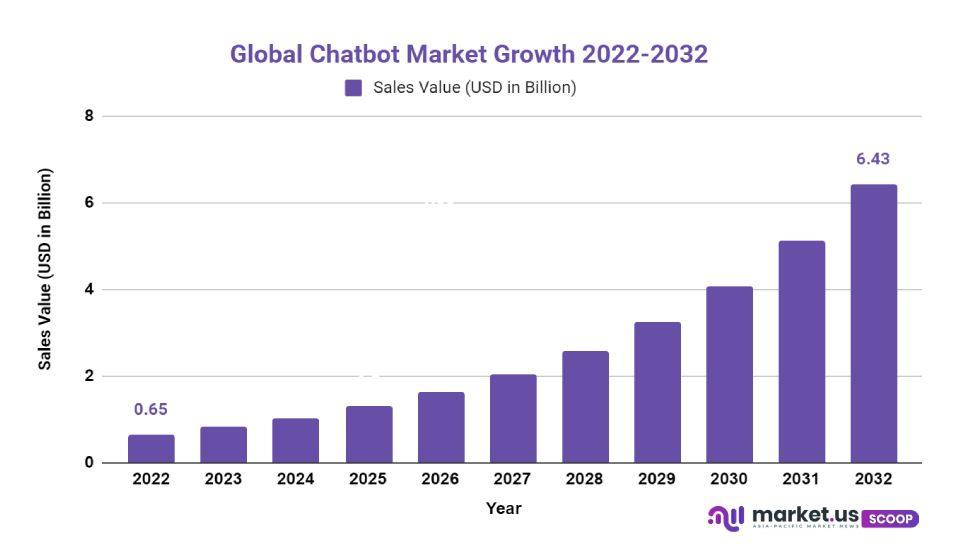 Anurag Sharma, a senior research analyst at Market.us, said, "The growing popularity of bots that use natural language technology, such as Google Assistant, Alexa, and Siri, is also fueling the sector's expansion in the coming years."
Different industries, like eCommerce, finance, retail, government, telecom, travel, and hospitality, have focused on answering customer questions quickly. Fast responses to customer queries are now a major factor in the success of companies. Thus, businesses consider chatbots a potent interaction tool that allows customers to interact effectively and provides them with an engaging and exciting user experience.
With the development of the use of voice for authentication, two distinct options have come to light. The disadvantage to this method is that they are less specific and, therefore, can't be authenticated with the same level of precision used to authenticate the voiceprints created with only a single passphrase.
The bots in the segment of social media had the largest share of the number of bots. In terms of revenue, the bots in the service segment took the largest market share. The marketing bots and those for payment processing are expected to hold a significant market share during the forecast timeframe.
Users are more involved in messaging applications than social networks, which is why growth in these applications is predicted. Chatbots are expected to be in high demand, and the demand that can be integrated with messaging apps is huge.  The users can automate the task with a click of a message to book hospital appointments, check flight status, place orders for eCommerce sites, and locate the best deals.
Chatbot implementation can increase cross-selling and reduces the cost of customer service. The developed chatbot must be secure and offer an easy user experience for the financial sector. The market for chatbots within the BFSI sector is driven by advancements in artificial intelligence and the explosive expansion of messaging applications.
The increased use of social networks and smartphone sites integrated with chatbots allows for greater customer engagement. This will result in a seamless purchase experience, improved communication, and shorter sales cycles. Chatbots are used in the retail and e-commerce sectors and assist in sending automatic emails and instant customer replies.
Expanding the product portfolios of companies, as well as merging and buying, are the most popular marketing strategies used by market leaders. Leading players in the world chatbot market include Amazon Web Services, Inc., Artificial Solutions, AIVO, Creative Virtual Ltd., eGain Corporation, Inbenta Holdings Inc., IBM Corporation, Google LLC, etc.
---
---
Media Enquires
If you require any further information about a related market, please get in touch with us. we're happy to help you
+91 7008 614 496
+91 7008 614 496