Companies Investing in the Lucrative Battery Raw Materials Sector, says Market.us
---
---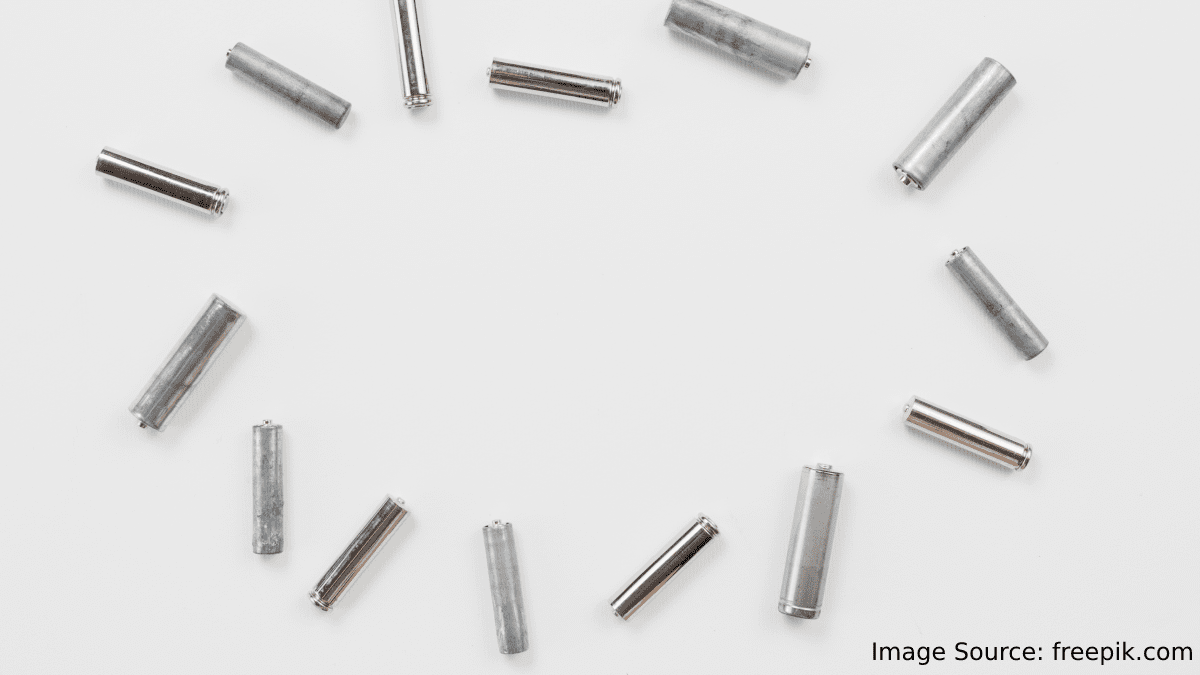 Battery raw materials are essential components of the energy storage technology that powers our everyday lives. From mobile phones to electric vehicles, batteries are ubiquitous in modern society, and their manufacturing has increasingly relied on specific raw materials.
This article will explore the different types of battery raw materials available and their uses and sources. Moreover, it will look at how advancements in battery technology have impacted demand for these materials.
According to research by Market.us, "the Battery Raw Materials Market was valued at USD 47.5 Billion in 2021 and is projected to reach USD 91.9 Billion by 2030, growing at a CAGR of 7.8% from 2022 to 2030.
The battery raw materials market is growing rapidly and presents new business opportunities worldwide. The demand for these essential elements, such as cobalt, lithium, nickel, and graphite, has skyrocketed due to their use in manufacturing rechargeable batteries.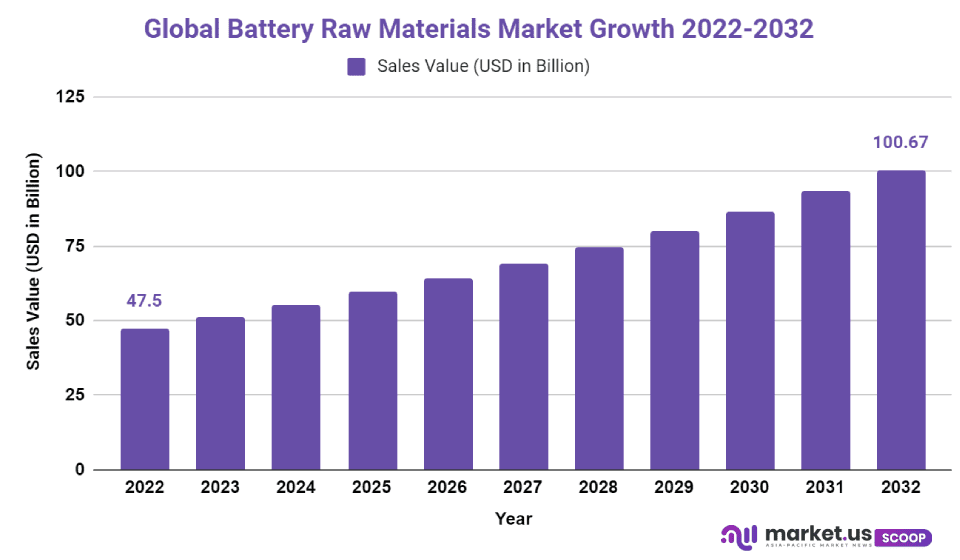 This growing demand has brought a surge in raw material prices and a need for innovative production methods that decrease cost while ensuring quality. In order to stay competitive in the global market, companies need to understand the trends of this rapidly evolving industry.
Companies must prioritize sourcing reliable suppliers of high-grade materials and implement efficient production processes that optimize output while minimizing costs. Moreover, they must ensure that their operations comply with local regulations while accounting for any geopolitical risks associated with extracting raw materials from certain regions.
Gaurav Yadav, senior research analyst at market.us said, "Due to the high demand from emerging markets, the Battery Raw Material Market revenue is expected to rise at a healthy CAGR rate. Digital technology advancements in the Battery Raw Material Market enable efficient production and expanding portfolio, effective operational maintenance, sales monitoring, and improved sales monitoring."
Click here to check 200+ pages of in-depth market analysis reports on the Battery Raw Materials market.
The key market developments include the growing demand for smart storage and decentralized networks, intelligent automation, and rising disposable incomes of fast-developing nations. A remarkable growth rate is expected for 2021 due to post-pandemic recovery, which has increased energy consumption, automotive, manufacturing, and consumer goods sales.
However, strict regulations and different standards in the world, rising competition, and inflation expected to remain above the upper range during the short term in key nations are some of the Battery Raw Material market constraints over the forecast period.
There has been an increase in global government efforts to reduce fossil fuel consumption.
This has resulted in a rise in hybrid electric vehicle demand in both developed and developing countries. Lithium-powered batteries powered by lithium particles are being widely used, in contrast to traditional lead-corrosive battery types.
Growth is expected to be driven by the increased use of electric vehicles and the high demand for electronic products. Supportive government policies and low barriers to electric vehicle adoption are also contributing to industry growth.
Increased use of rechargeable and lightweight batteries in consumer electronics products like smartphones and laptops will be a boon for the industry. The market will also be driven by a growing middle-income population that is more inclined to use mobile devices.
High investments will aid market growth in mining, processing, and manufacturing raw materials research and development. In order to increase annual revenues, key industry players are involved in patenting technology on components with higher performance and efficiency.
For manufacturers looking to establish their headquarters, the North American market is extremely favorable. The US has USD 6.2 trillion in mineral and metal reserves. This is used for consumer electronics, automotive components, and many other applications.
High demand is expected in Europe for lithium-ion storage battery batteries for luxury cars. There is intense competition among major market players in the region's automotive industry.
The South American region is home to a majority of the battery raw materials, and many of the processors and assemblers can be found in the Asia Pacific and North America. For automotive applications, processed metals from China are shipped to North America.
---
---
Media Enquires
If you require any further information about a related market, please get in touch with us. we're happy to help you
+91 7008 614 496
+91 7008 614 496