Companies Ramping up Investments to Take Advantage of Acne Scar Treatment Trend, says Market.us
---
---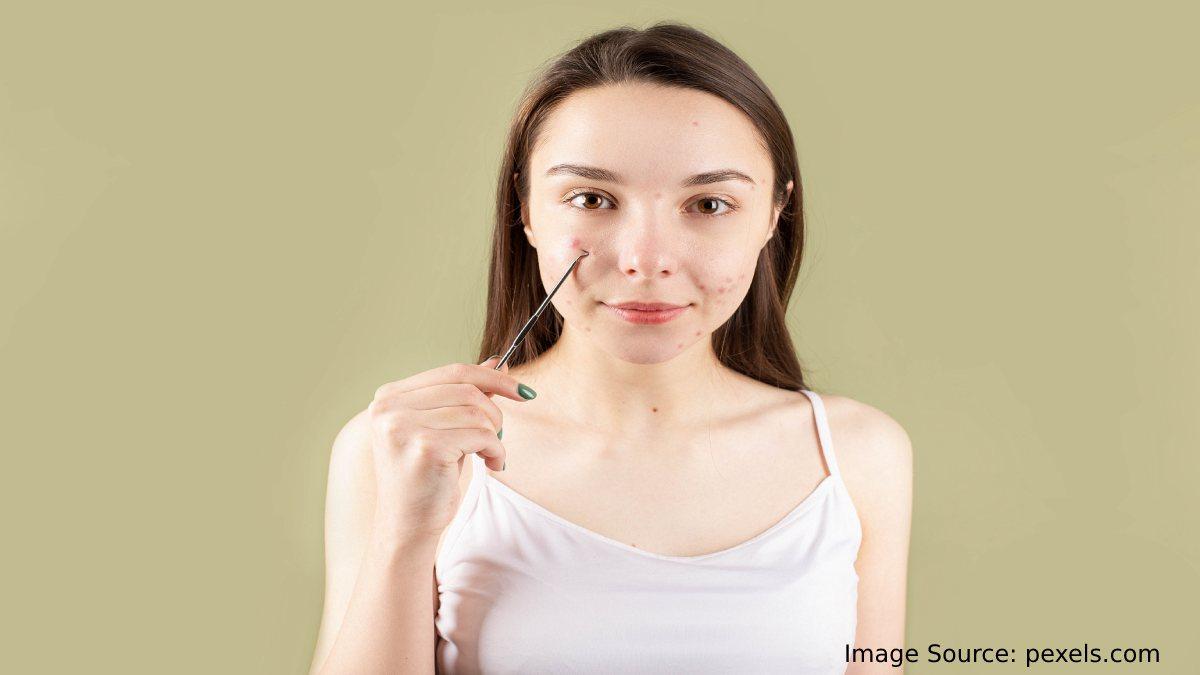 Acne scars are a common issue faced by many people, and it can be difficult to find an effective treatment. Fortunately, the Acne Scar Treatment Market offers a wide range of solutions to help individuals achieve the desired outcome. 
Acne scar treatment is a growing market, with many treatments available to help people get rid of their acne scars. In this blog post, we'll cover some of the most effective acne scar treatments on the market today, so you can find the perfect solution for your skin.
According to the latest report by Market.us, "The global acne scar treatment market was valued at USD 6.7 billion in 2022 and is expected to reach USD 12.46 billion by 2033, registering a CAGR of 6.4% over the forecast period."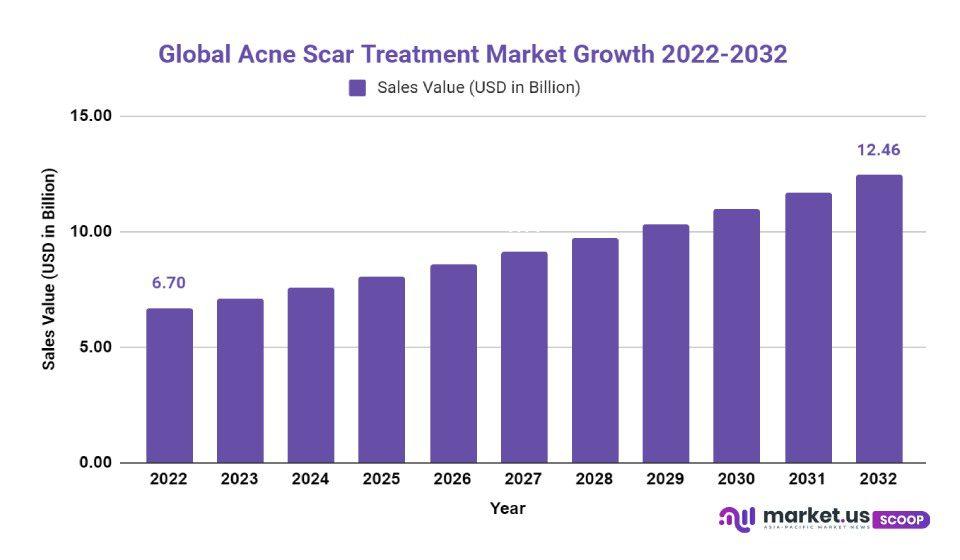 Gaurav Yadav, a senior research analyst at Market.us, said, "Increased consumer awareness of skin care products and services is also likely to contribute to the growth of the acne scar treatment market." 
He added," More and more people are becoming aware of the importance of taking care of their skin, and this has led to increased demand for products and services that can improve skin appearance and reduce the appearance of scars. As a result, businesses are investing in new product launches and marketing strategies to capitalize on this trend."
Various treatment options are available in the acne scar treatment market, such as topical creams, oral medications, laser therapies, microdermabrasion, chemical peels, fillers, and micro-needling. 
Topical creams are one of the most popular treatments used by individuals, as they are relatively non-invasive, easy to use, and effective. Laser therapy is another popular choice, as it can treat both existing scars and prevent new ones from forming. 
Acne scars are a common problem among both teenagers and adults. Fortunately, there are a variety of treatments that can reduce or even eliminate acne scarring. In the past, the only option was to treat each scar individually with a laser or punch excision procedure. 
However, due to advances in medical technology, there is now a range of treatments available that have been found to be successful in treating acne scars. Furthermore, the advent of social media has also played a part in driving the market as people share before and after pictures and discuss the various treatments available.
Overall, it appears that the Acne Scar Treatment Market is growing and becoming more competitive, which means that consumers will be able to find a treatment option that works best for them. From chemical peels to laser treatments and dermal fillers, there are plenty of options available to help reduce or eliminate acne scarring. 
The availability of over-the-counter (OTC) products such as topical creams, gels, lotions, and serums is propelling the growth of the acne scar treatment market. These products are easy to use and affordable compared to other treatments, such as surgery and chemical peels. 
Furthermore, favorable reimbursement policies in developed countries encourage people to opt for advanced treatment options. All these factors are expected to drive the growth of the global acne scar treatment market.
Several factors drive the global acne scar treatment market. Firstly, the increasing prevalence of acne is leading to an increase in the demand for scar removal treatments. 
According to the World Health Organization, about 85% of people between the ages of 12 and 24 experience some form of acne, which can leave unsightly scars if not treated properly. As such, more and more people are turning to acne scar treatment solutions in order to reduce the appearance of their scars. 
In addition, advancements in medical technology have allowed for more effective treatment options. Many treatments that once required surgery or laser resurfacing are now being done with non-invasive methods such as fractional laser therapy and radiofrequency devices. This has made acne scar treatments more accessible to consumers, which is likely to drive growth in the market.
In terms of region, North America holds the largest share in the global acne scar treatment market due to factors such as increased awareness about various treatment options, rising demand for minimally invasive treatments, and increased spending on skin care products. 
The market in Asia Pacific is also projected to witness significant growth in the coming years due to increasing disposable incomes and the presence of a large population base suffering from acne scarring. 
The growing popularity of cosmetic procedures, technological advancements in dermatology, and increasing focus on improving appearance are expected to drive the global acne scar treatment market in the coming years. 
Key players in this market include Allergan Plc., Solta Medical Inc., Cutera Inc., Merz Pharma GmbH & Co. KGaA, Venus Concept Ltd., Lumenis Ltd., Photomedex Inc., Syneron Medical Ltd., Alma Lasers Ltd., and Suneva Medical Inc., among others.
---
---
Media Enquires
If you require any further information about a related market, please get in touch with us. we're happy to help you
+91 7008 614 496
+91 7008 614 496