Data Centre Power is The Hidden Energy Source That Powers Businesses, says Market.us
---
---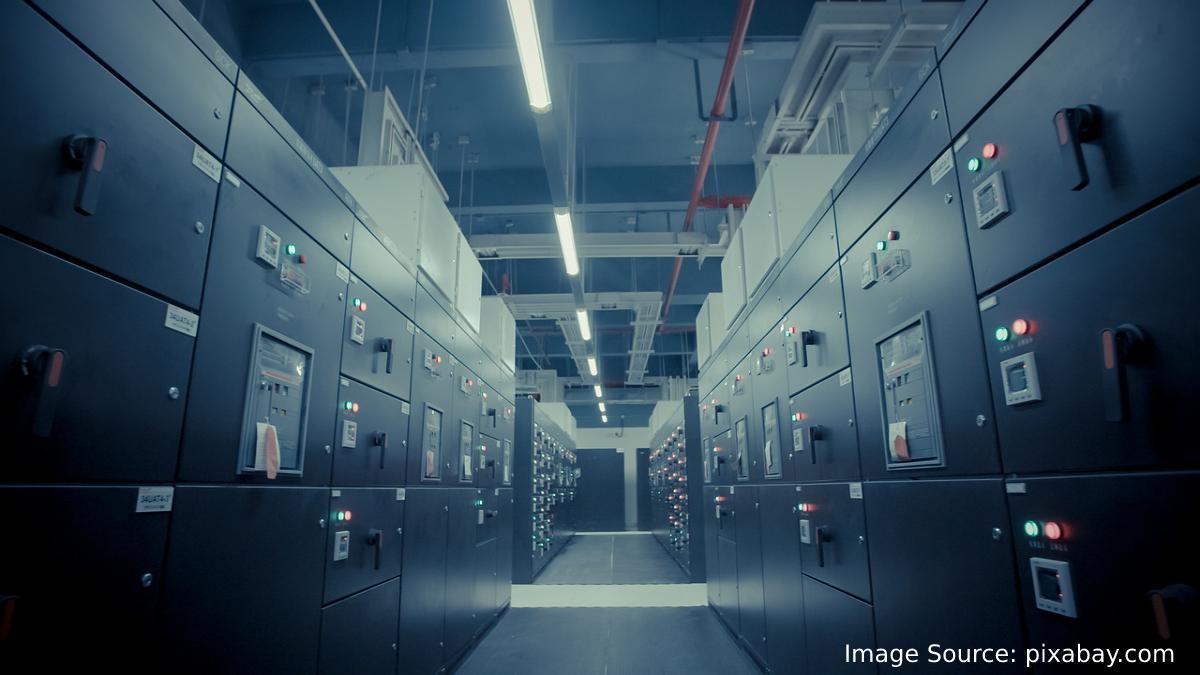 Data centers are increasingly used to store and process large quantities of data. This requires a lot of energy. Data centers need reliable systems to handle the surge in energy and provide key services for their customers. Data Centre power can be defined as the total of all solutions and services offered by a data center that is required to operate by its energy needs. 
According to Market.us' research, "The Data Centre power market is expected to reach USD 41.3 Billion by 2032 from USD 16.31 billion in 2022. It will grow at a CAGR of 9.74% during the forecast period 2022-2032."
Data Centre power services include managing energy, maintenance, and integration components to ensure successful operations. The solution options include all components and software required for their operation and any other infrastructural needs.
Many organizations have invested in high-density racks or intelligent cooling systems to meet their power requirements. These technologies can reduce power consumption by up to 50%. This allows data center operators to save money and also helps to reduce their environmental impact. They can also provide a more consistent performance than traditional cooling and powering data centers. Data centers can also be more sustainable by using renewable energy sources like solar and wind energy.
The increasing demand for cost-effective power supply systems from different enterprises drives the Data Centre power market. The Asia Pacific data center power market is experiencing significant growth. It will reach $16,965.2 Million by 2030.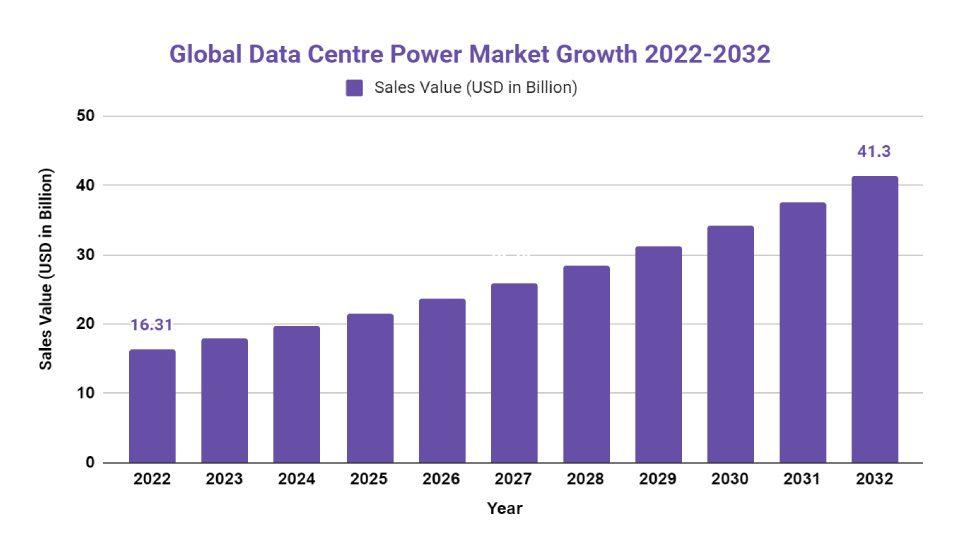 Anurag Sharma, a senior research analyst at Market.us, said, "The market is growing rapidly due to the rise of digitalization. Also, the demand for data centers is increasing. This is due to an increase in data Centre volumes worldwide, a rise in hyper-scale, and a rise of colocation providers building data centers. In the period ahead, there will be new opportunities in the data center power market due to improvements in UPS and efficiency in renovating data centers."
According to the data center market forecast, the IT/telecommunications sector is expected to grow significantly over the next few years. This is due to the increasing number of telecom Components and IT providers setting up massive data center infrastructure to manage the rapidly growing data volume. 
Data storage systems are required to store large amounts of data to support the growing telecommunications infrastructure. Reliability, energy consumption, and maintenance are all critical in IT and telecommunications facilities. This component will drive growth over the next few years.
5G networks will play an important role in supporting governments and policymakers in turning cities into smart cities. This will allow residents to reap the socioeconomic benefits of a data-intensive, advanced digital economy. Authorities must upgrade and build passive assets such as data centers and fiber networks.
The massive use of machine-machine, embedded, and IoT devices are driving the increase in data generation. Videos and images are also available. These include content for entertainment, security, and advertising. Also, another source is productivity-driven data, such as log files from servers and computer systems. Businesses use this data to improve their products, increase profits, and maintain customer relations.
High initial investment and poor visibility of the power chain are two major factors that have impeded market growth. This will continue to be a challenge for the data center power market over the forecast period. The higher cost of installing data centers will hinder the market's growth over the forecast period. Due to data center complexity and lack of information, the global power market will decline in growth during the review period.
---
---
Media Enquires
If you require any further information about a related market, please get in touch with us. we're happy to help you
+91 7008 614 496
+91 7008 614 496