Electric Vehicle Market Demand Surge as Consumers Opt For Sustainability, says Market.us
---
---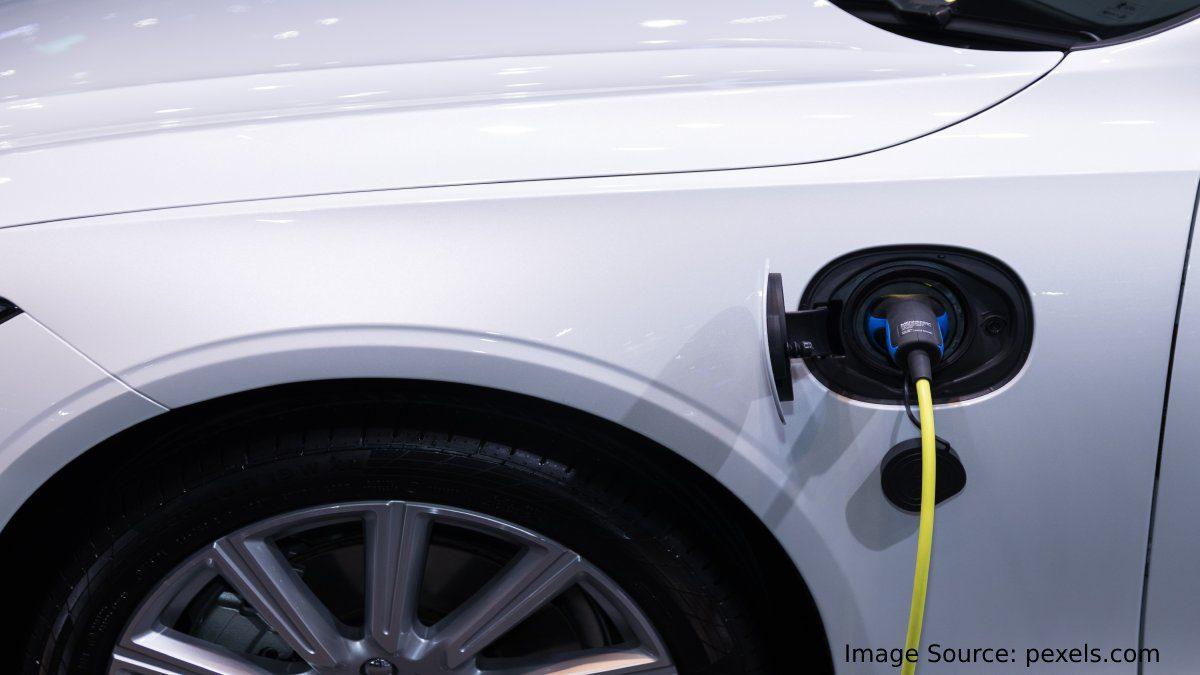 An electric vehicle is a type of vehicle that uses electricity as its primary source of power. Electric vehicles can be classified into two main categories: all-electric vehicles powered solely by electricity, and plug-in hybrid electric vehicles, which have both internal combustion engines and an electric motor. 
They are also cheaper to operate than vehicles with internal combustion engines because electricity is less expensive than gasoline or diesel fuel. Electric vehicles produce zero emissions and do not contribute to air pollution or climate change. 
Electric vehicles are cheaper to operate than gasoline-powered vehicles because electricity is generally less expensive than gasoline or diesel fuel. Because electricity can be generated from a variety of sources, including renewable energy sources like solar and wind power, electric vehicles can help reduce our reliance on fossil fuels. 
Quiet operation electric vehicles are much quieter than gasoline-powered vehicles, which can reduce noise pollution in urban areas. Many electric vehicles have strong acceleration and can be fun to drive. Many governments are also offering incentives, such as tax credits or rebates, to encourage the adoption of electric vehicles.
According to Market.us research, "In 2022, the Electric vehicle market was valued at USD 24.03 billion. The market is expected to grow at a 25.4% CAGR during the forecast period (2022-2032)."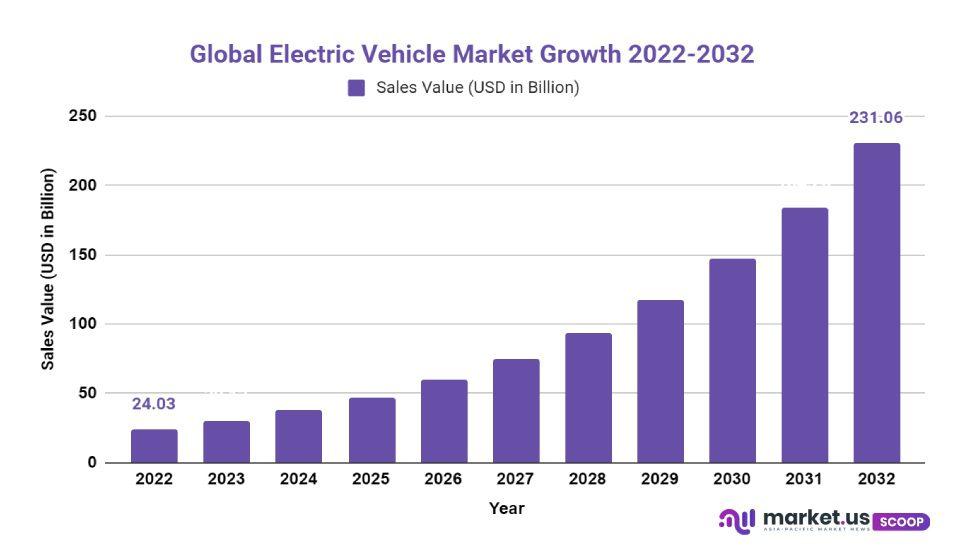 Gaurav Yadav, a senior research analyst at Market.us, said, "Electric vehicles can be used for a variety of purposes, including commuting, running errands, and long-distance travel. Some people use Electric vehicles as their primary vehicle, while others use them as an alternate car for shorter trips." 
He added," Electric vehicles are well-suited for use in urban areas, where they can take advantage of shorter driving distances and the availability of public charging stations. They are also popular among people who want to reduce their environmental impact or save money on fuel costs."
To encourage the sale of electric vehicles in the United States, many states offer incentives such as free parking, low registration fees or toll reductions, and easy access to charging infrastructure at multiple charging stations. 
To reduce carbon emissions from the automobile sector, the U.S. government has established strict regulations. Many states are working towards zero-emission vehicle regulations to increase the adoption of electric cars. About two-thirds (32%) of all sales were made in states by 2020.
To meet electrification goals, automakers have increased their investment in R&D. General Motors, for example, pledged to stop the production of gasoline-powered sport utility vehicles (SUVs), vans, and passenger cars by 2035. This promise a future of electric cars for American customers and marks a historical turning point for the American carmaker. Stringent emission standards will drive the U.S. growth in electric vehicle sales over the forecast period.
According to the International Council on Clean Transportation, charging at home is common in the United States. However, electric vehicle adoption is tied to the increased availability of charging points and workplaces. The 200 largest metropolitan areas had an average of 935 public charging points per million people and a 10% electric percentage. Half of the U.S. populace lives in areas with only 20% public charging access in the top-ten markets. To increase electric car adoption, it is important to invest more in public charging.
Electric vehicles can be used for a wide range of applications, including Personal transportation. Many people use Electric vehicles as their primary mode of transportation for commuting, running errands, and other everyday tasks.
Multi-charger stations that use DC electric vehicles-charging stations as their charging stations can provide significant returns. These returns are dependent on how much electric vehicle charging equipment power is available. The average U.S. conventional fuel station utilization rate is 34%. 
However, the average usage rate for commercial electric vehicle charging stations is between 5-10%. A 10% utilization rate for stations that cost close to USD 160,000 is not economically feasible. Additionally, the vehicles are left plugged in indefinitely, even after they have been fully charged. This eats up space and creates no revenue. 
These factors make it difficult to achieve even a modest daily goal of a 20% utilization rate, even in countries like the U.S., where electric vehicle penetration has been high. These factors will limit the market's growth.
---
---
Media Enquires
If you require any further information about a related market, please get in touch with us. we're happy to help you
+91 7008 614 496
+91 7008 614 496