Environmental Regulations and Sustainability Concerns to Boost Demand for Eco-Friendly High-Temperature Coatings, says Market.us
---
---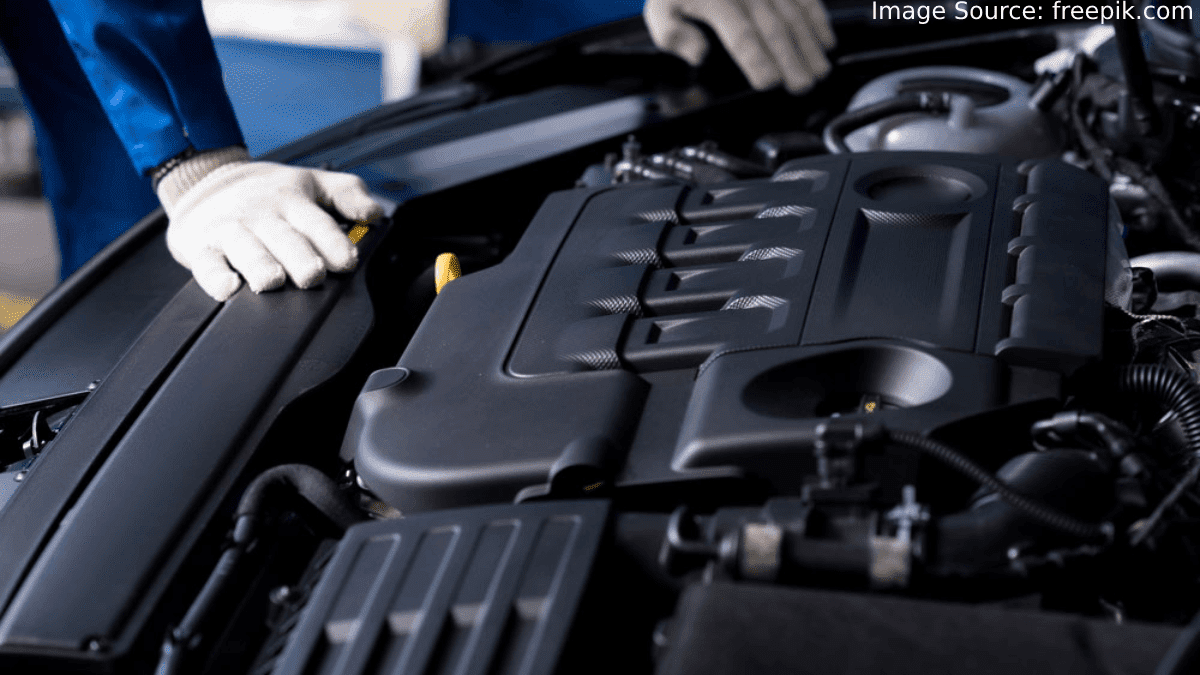 High-temperature coatings are coatings that can withstand extremely high temperatures without degrading or losing their protective properties. These coatings are used in various industries, including aerospace, automotive, and power generation. 
Due to growing demand from many end-use industries such as metalworking, oil and gas, chemical processing, and chemical processing, the high-temperature coatings market will experience significant growth over the next few years. Market growth is also driven largely by the introduction of innovative high-temperature coating materials such as fluoropolymers and ceramic coatings that offer outstanding performance and durability.
According to the latest report by Market.us, " The high-temperature coatings market is expected to grow at a CAGR of 9.2% during the forecast period of 2023–2033. The market will be valued at USD 5243.05 million by 2033."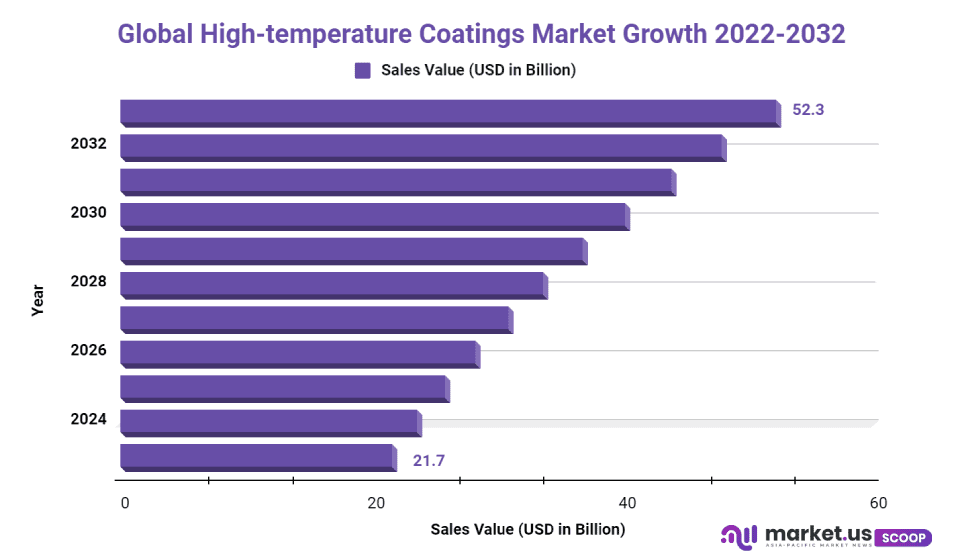 Owing to the increasing demand for heat-resistant coatings and paints. The growth in the market is being driven by the increase in industrialization and penetration of new applications such as aerospace and defense, automotive, and energy storage.
Anurag Sharma, a senior research analyst at Market.us, said," High-temperature coatings are also in demand due to the growing focus on sustainability and energy efficiency. They can increase the thermal efficiency of industrial equipment as well as reduce energy consumption. This will fuel the market for high-temperature coatings."
The high-temperature coatings market is projected to experience growth across all regions, with the Asia-Pacific region expected to have the highest growth rate due to increasing industrialization, infrastructural development, and growing demand for energy-efficient coatings in emerging economies like China and India. North America and Europe are also expected to see steady growth due to the presence of mature industries and the increasing demand for high-temperature coatings in aerospace and automotive applications.
Some of the key players in the high-temperature coatings market include Akzo Nobel N.V., PPG Industries, Sherwin-Williams Company, The Valspar Corporation, Axalta Coating Systems, Hempel A/S, Jotun, Saint-Gobain, Belzona International Ltd., and Whitford Corporation. 
These players are focusing on product innovation, strategic collaborations, and mergers and acquisitions to strengthen their market position and expand their geographical presence. Additionally, they are also investing in research and development activities to develop new high-temperature coatings that can offer superior performance and durability.
With the ever-growing popularity of high-temperature coatings, there has been a surge in research and development of new and innovative technologies. 
Here are some of the latest trends in high-temperature coatings: 
New materials and chemistries are being developed to improve performance at higher temperatures. Improvements in coating application methods are being made to reduce the amount of heat needed for successful bonding and adhesion. 

Advances in curing technology are helping to overcome some of the challenges associated with using high-temperature coatings applications. Increasing awareness among users about the risks and benefits associated with using these types of coatings is also contributing to continued innovation in this field.
Four driving factors for the development and use of high-temperature coatings are:
Protection: High-temperature coatings provide protection to the underlying substrate against heat, oxidation, corrosion, and wear.

Performance: These coatings can improve the performance of components that operate at high temperatures, such as gas turbines, boilers, and exhaust systems, by reducing heat transfer and increasing thermal efficiency.

Durability: High-temperature coatings can enhance the durability of materials and extend their lifespan by preventing degradation, erosion, and fatigue.

Energy efficiency: High-temperature coatings can contribute to energy savings and reduce greenhouse gas emissions in various industrial sectors by reducing heat loss and improving thermal insulation.
Here are two factors that may constrain the use and adoption of high-temperature coatings:
Cost: High-temperature coatings are often more expensive than standard coatings due to the high cost of raw materials and the specialized manufacturing processes involved. This can make it difficult for some industries, particularly those with cost-sensitive applications, to justify the added expense of using high-temperature coatings.

Limited Application Areas: High-temperature coatings are specifically designed for use in high-heat environments and may not be suitable for other applications. This can limit their market potential and may make it difficult for coatings manufacturers to expand their customer base beyond certain industries or applications.
---
---
Media Enquires
If you require any further information about a related market, please get in touch with us. we're happy to help you
+91 7008 614 496
+91 7008 614 496