High-Quality Packaging Solutions Transforming Blow-Fill-Seal System Market, says Market.us
---
---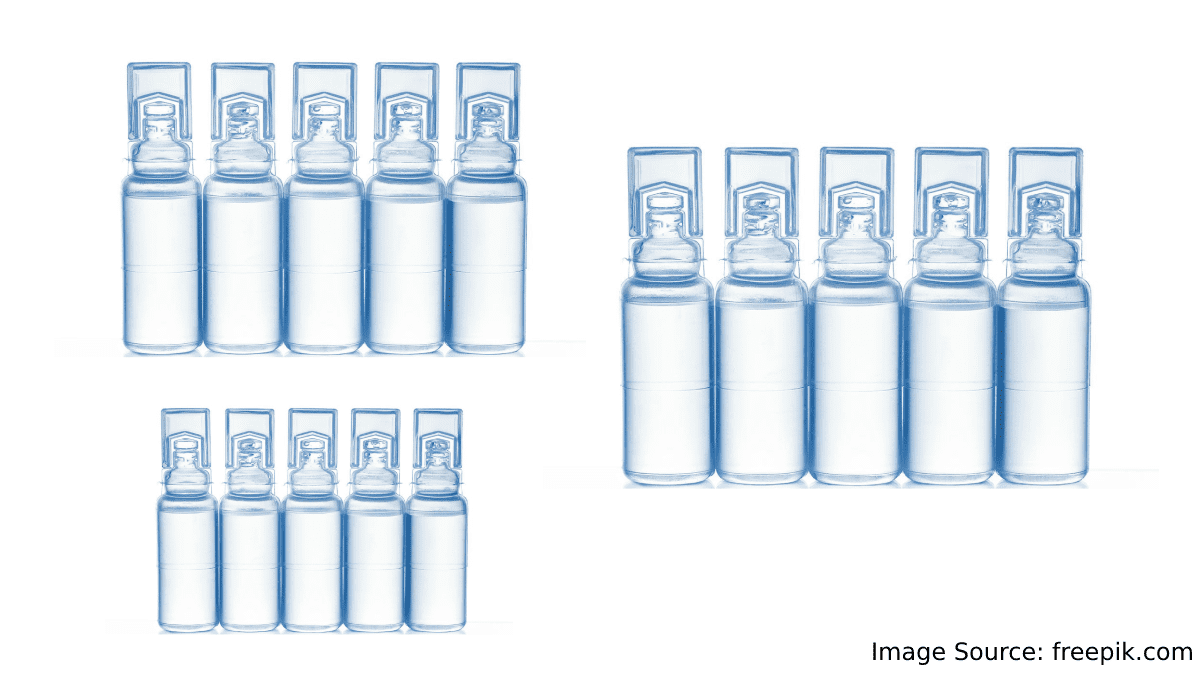 The Blow-Fill-Seal (BFS) system is a highly efficient technology used to produce single-serve, non-resealable containers. The process involves creating a container out of a thermoplastic material that is then inflated with air and filled with the product, followed by sealing the container. This technology has become increasingly popular for producing pharmaceuticals, beverages, cosmetics, food products, and other consumer goods.
In the BFS process, a polyethylene or polypropylene tube is fed into the machine, where it is heated and formed into the desired shape. Air is then injected into the tube to form the container. Finally, the container is filled with the product, sealed, and cut off from the supply tube.
According to the latest report by Market.us," The global Blow-Fill-Seal (BFS) System market size is estimated to reach US$4.08 billion by 2033, growing at a CAGR of 8.5% during the forecast period 2022–2033."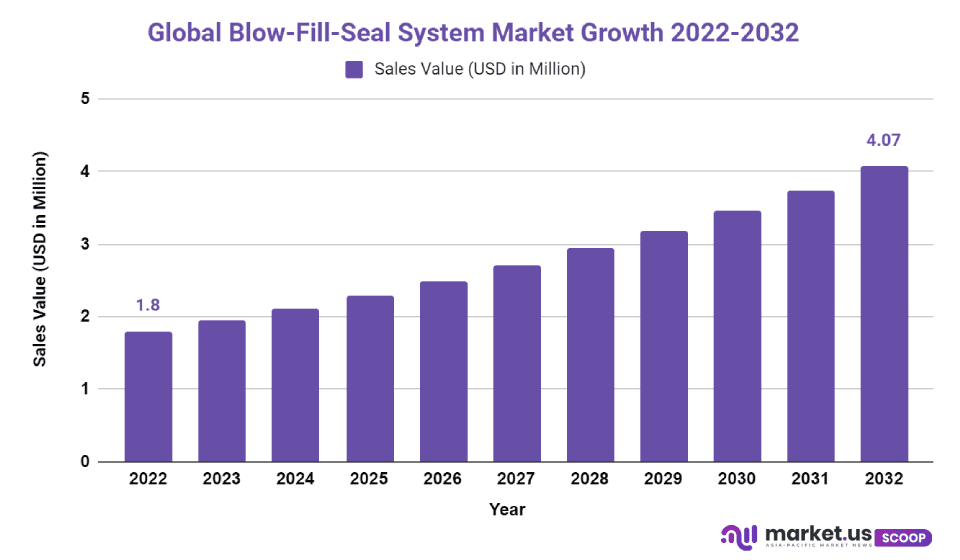 The BFS system offers numerous advantages, such as aseptic processing, high productivity, lower energy consumption, and cost savings. In addition, it also eliminates potential microbial contamination due to its ability to form hermetic seals on individual containers. These benefits make BFS an attractive option for many industries.
Blow-Fill-Seal technology has been developed over the past decades and is commonly used for the aseptic packaging of sterile liquid medications such as solutions, suspensions, ointments, and others.
Anurag Sharma, a senior research analyst at Market.us, said," The blow-fill-seal system market has seen significant growth in recent years, driven by the need for reliable, high-quality packaging of liquids and semi-liquids for a range of industries. This market has seen an increase in demand for the production of small, intricate plastic packages for pharmaceuticals and medical devices. This is due to its ability to quickly produce tamper-proof packages with improved protection from outside contaminants."
The trend in the Blow-Fill-Seal System market has been towards increased automation and increased cost efficiency. Automation has become increasingly necessary as companies strive to reduce labor costs, while also improving product quality and consistency. This has resulted in an increase in the number of automated Blow-Fill-Seal systems on the market.
In addition, the adoption of Blow-Fill-Seal Systems in the food industry has also been on the rise. As consumer demand for convenient, safe, and sustainable packaging increases, this market has become increasingly competitive. Companies are looking to capitalize on this demand by investing in Blow-Fill-Seal Systems that can package foods safely and effectively.
Furthermore, with advances in material science and technology, new materials are being developed that can be used to improve the performance of Blow-Fill-Seal Systems. These materials offer improved durability, flexibility, and strength, resulting in improved performance, accuracy, and quality of products.
Overall, the trend in the Blow-Fill-Seal System market is one of increased automation, improved cost efficiency, and higher performance standards. Companies must continue to invest in research and development to remain competitive in this rapidly growing industry.
The advantages offered by BFS technology, including less expensive packaging costs, no risk of contamination, and significant cost savings in the entire process, are driving the growth of this market. This technology enables companies to mass-produce disposable products with high levels of accuracy and consistency at a significantly lower cost. The growth of the healthcare industry is also playing an important role in the growth of the global Blow-Fill-Seal System Market.
Moreover, factors such as technological advancements, increasing government initiatives, and expanding application areas are driving the growth of the Blow-Fill-Seal System Market. With advances in technology, companies have been able to develop and introduce more efficient packaging solutions in the market, resulting in an increase in the demand for these products. Additionally, governments across countries are encouraging the adoption of advanced packaging solutions such as Blow-Fill-Seal Systems to help meet their population's needs.
The Asia Pacific region is projected to be the largest Blow-Fill-Seal System Market due to the increasing demand for healthcare products. Growing disposable income levels in developing countries in this region are also expected to fuel the growth of this market during the forecast period. North America is also expected to witness a healthy growth rate during the forecast period due to the presence of leading companies offering advanced Blow-Fill-Seal systems in this region.
The availability of advanced software solutions to manage the manufacturing process has enabled manufacturers to reduce production costs and improve their operations' efficiency. Moreover, the reduction in labor costs due to automation has been an important factor driving the growth of the Blow-Fill-Seal Systems market.
In addition, Blow-Fill-Seal systems offer flexibility in terms of packaging shapes and sizes, which has been an attractive feature for many pharmaceutical companies. The increasing demand for customizable solutions in drug delivery systems has been a major contributor to the growth of this market.
---
---
Media Enquires
If you require any further information about a related market, please get in touch with us. we're happy to help you
+91 7008 614 496
+91 7008 614 496