Manufacturers Pursuing Bigger Profits with Premium Options in the Pet Food Market, says Market.us
---
---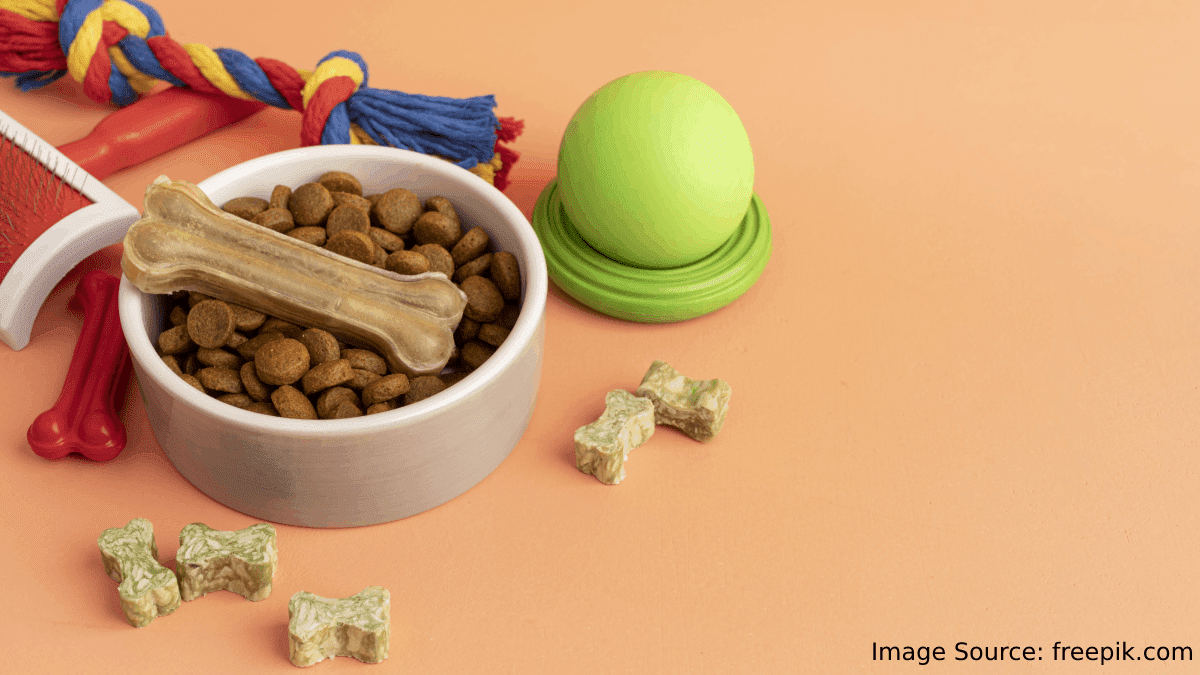 The increasing awareness of natural and organic pet food has led to a shift in manufacturers' focus away from synthetic products to natural products. This has had a major impact on the global market.
The pet food market is expected to grow due to increased demand for dog food and higher traction in premium pet food segments over the forecast period. Dry food is seeing a rapid increase in demand compared to its counterparts. This is due to its ease of storage and ability to feed pets without making a mess. This is encouraging urban consumers to choose dry pet food.
According to Market.us, the "Pet Food Market is forecast to reach USD 150,987.97 Million by 2032, up from USD 95,384 Million in 2022. It will grow at a CAGR of 4.70% over the 2023-2032 period."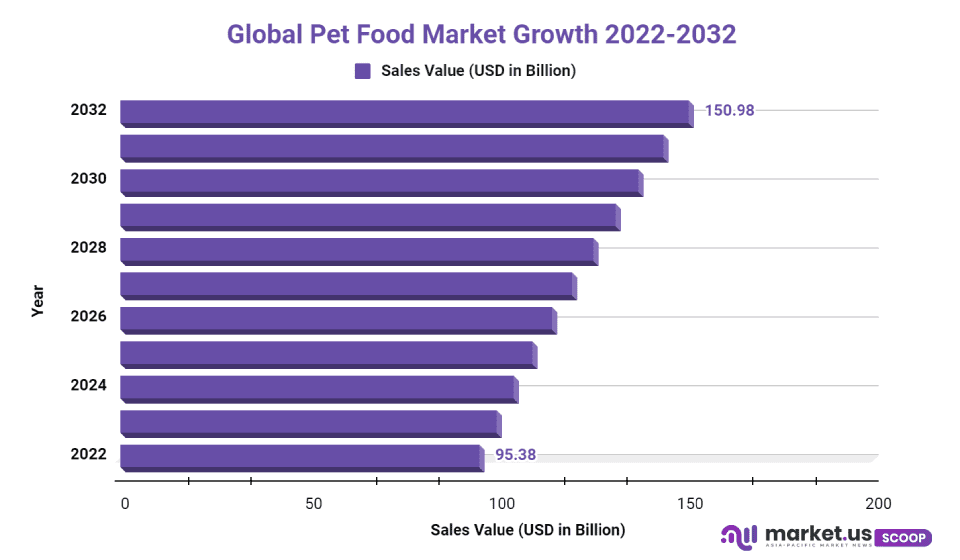 Anurag Sharma, a senior research analyst at Market.us said," Consumer awareness about pet health is growing. This has resulted in a greater focus on weight management and overall health. Customers increasingly choose multiple foods and are dependent on brands. Manufacturers are always looking to enter the premium food product segment, increasing their overall profit margin."
The convenience benefits of dry organic and natural pet food will drive product demand. Organic and natural pet food is being used on a large scale, which is not the case with conventional pet food.
Canned food is easier to digest for dogs and cats, as it contains protein, fats, and a few carbs. Canned and wet pet food is easy to digest, which reduces backyard cleaning. Wet food is easier to digest and more suitable for pets with certain dietary needs, such as cats and dogs who have been diagnosed.
Supply networks were negatively affected by the COVID-19 pandemic. Due to restrictions on raw material movement, the pet food industry suffered in terms of supply and cash flow. As people adopted more pets during the lockdown, pet food demand grew steadily across many parts of the globe. Market players shifted their focus away from brick-and-mortar stores and toward e-commerce platforms to meet this demand.
Many people used the lockdown to acquire a pet for their family, as they were able to work from home during this time. Numerous studies show that pet owners are less likely to experience loneliness or depression.
Breeders and rescue centers reported an increase in pet-seeking people during the first months of 2020. Mars Petcare, a major pet food manufacturer, reported that combined sales of cat treats and dog treats increased by 6.5% between February and May 2020. This indicates that the market is continuing to grow post-pandemic.
Product demand is expected to rise due to the rising popularity of dog adoption as a companion animal for families. Dogs are seeing an increase in the humanization of their pets. This has led to a rise in dog owners and premium food. Rapid urbanization is another key factor driving the market.
Pet snacks are often preferred to increase nutrition intake and enhance quality ingredients. Treats are used to instill positive behavior in pets. Most snacks are made from baked goods such as biscuits, roasted grains, and dried fruits and veggies.
This product has a high moisture content which helps pets stay hydrated. It also benefits the pet's urinary tract. The high price of this product, especially meat-based protein canned foods, could limit its popularity among consumers and slow down the segment's growth.
In North America and Europe, the trend to own more than one cat is growing steadily, which in turn drives product demand. Cats are more independent than dogs and require less training. A cat's care is much cheaper than that of a dog.
Pet food products for fish, birds, and reptiles are the other segment. As compared to dogs and cats, the demand for these animal types is expected to be slow. This segment is likely to have a lower product demand than dogs and cats due to its short life expectancy and low food intake.
There are many opportunities for the personalization of pet food products to grow as pet owners become more conscious about what they feed their pets. Brands and companies offering pet food products that are customized for pets are likely to grow because pet owners have greater control over the ingredients used in their preparation.
---
---
Media Enquires
If you require any further information about a related market, please get in touch with us. we're happy to help you
+91 7008 614 496
+91 7008 614 496