Mobile Payment Market Soars as Adoption of E-Commerce and Smartphones Increase, says Market.us
---
---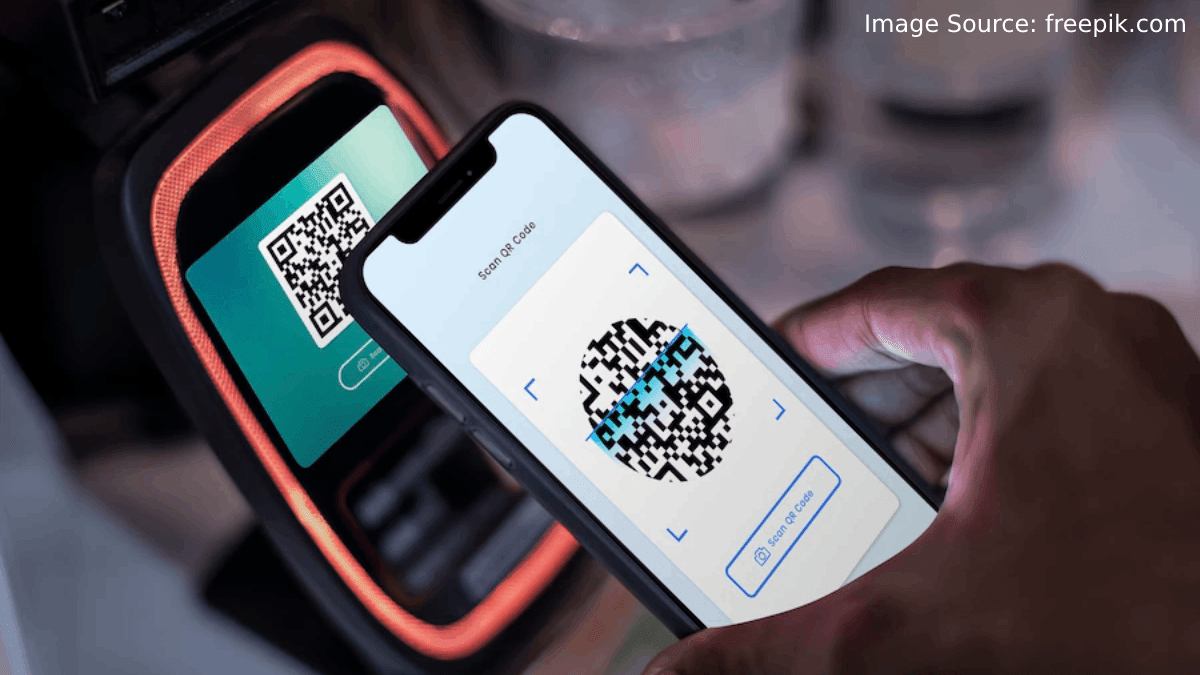 The use of credit cards, checks, cash, or other traditional payment methods is no longer required, thanks to mobile payment. Customers can use mobile payments to buy any commodity or service using wireless devices like smartphones, tablets, and other gadgets.
According to a report by Market.us, "The size of the global mobile payment market, estimated at USD 41.24 billion in 2021, is anticipated to rise at a CAGR of 36.2% from 2022 to 2030. In the projected time frame, it is expected to reach USD 628.58 billion."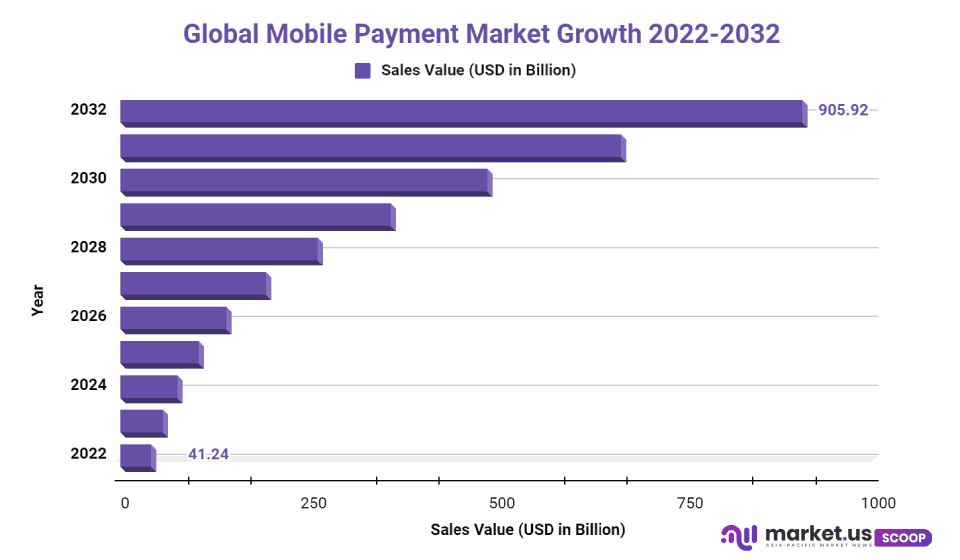 Mobile payments use a variety of technologies, including direct mobile billing, NFC (near-field communication), and SMS-based transactional payments, to increase transaction security and offer simple transactions.
The demand for mobile payment solutions is expected to increase as a result of AI. AI helps businesses evaluate their data and spot patterns. Also, it aids in tracking and identifying users' purchasing patterns.
AI can be particularly helpful in identifying fraudulent actions in these payments because it can spot patterns. AI can identify fraudulent activities in real-time using use cases and previous data trends.
In order to improve consumer experiences and safeguard mobile transactions, artificial intelligence is increasingly being implemented.
Anurag Sharma, a senior research analyst at Market.us, said, "Mobile payment methods are quick and easy. Customers all over the world are embracing the idea of paying for goods and services using their smartphones and tablets."
The market's expansion can be ascribed to elements like the expanding e-commerce sector and the escalating use of smartphones worldwide. Over the course of the projected period, it is anticipated that rising internet usage for online shopping would further fuel market expansion.
Businesses all over the world are adapting their payment systems to work on mobile devices, which is fostering market expansion.
Due to various payment service providers investing in their businesses, there is fierce competition in the consumer market. Companies that create payment apps, such as Amazon Pay, Google Pay, Alipay, and others, are using cutting-edge strategies to retain their current clientele and attract new ones.
Businesses now provide rewards and cashback to customers who want to do purchases through mobile platforms. The use of mobile apps for payment has increased as a result of the installation of such reward facilities.
Some clients, however, prefer the traditional method of payment when the transaction amount is large because it is consistent with their traditions. The market's expansion is anticipated to be hampered by this.
The businesses provide consumers with an app to keep track of their points. Numerous customer-focused sectors, including travel and tourism, dining establishments, retail shops, and the hospitality industry, have begun using mobile apps with rewards and coupons. This is anticipated to increase the market share for mobile payments.
In August 2021, Amazon Inc. partnered with Affirm Holdings to offer a specialized service known as BNPL (buy now, pay later) to some of the most prominent e-commerce customers. According to the businesses, there was a high demand for BNPL services during the outbreak.
Boku Inc. launched the mobile-first (M1ST) payment network and more than 300 payment options, including mobile wallets, real-time payment systems, and direct carrier billing, in August 2021.
Over the forecast period, North America is anticipated to experience significant expansion. It is distinguished by the presence of numerous significant market players. Additionally, the area has been a pioneer in implementing cutting-edge technologies.
With a sales share of more than 35%, Asia Pacific dominated the market in 2021. Over the course of the projection period, market expansion in the region is anticipated to be driven by a changing lifestyle, the newest online retailing trends, and rising smartphone penetration.
---
---
Media Enquires
If you require any further information about a related market, please get in touch with us. we're happy to help you
+91 7008 614 496
+91 7008 614 496