Smart Devices Drive A.I. Powered Far-Field Voice Recognition Market, says Market.us
---
---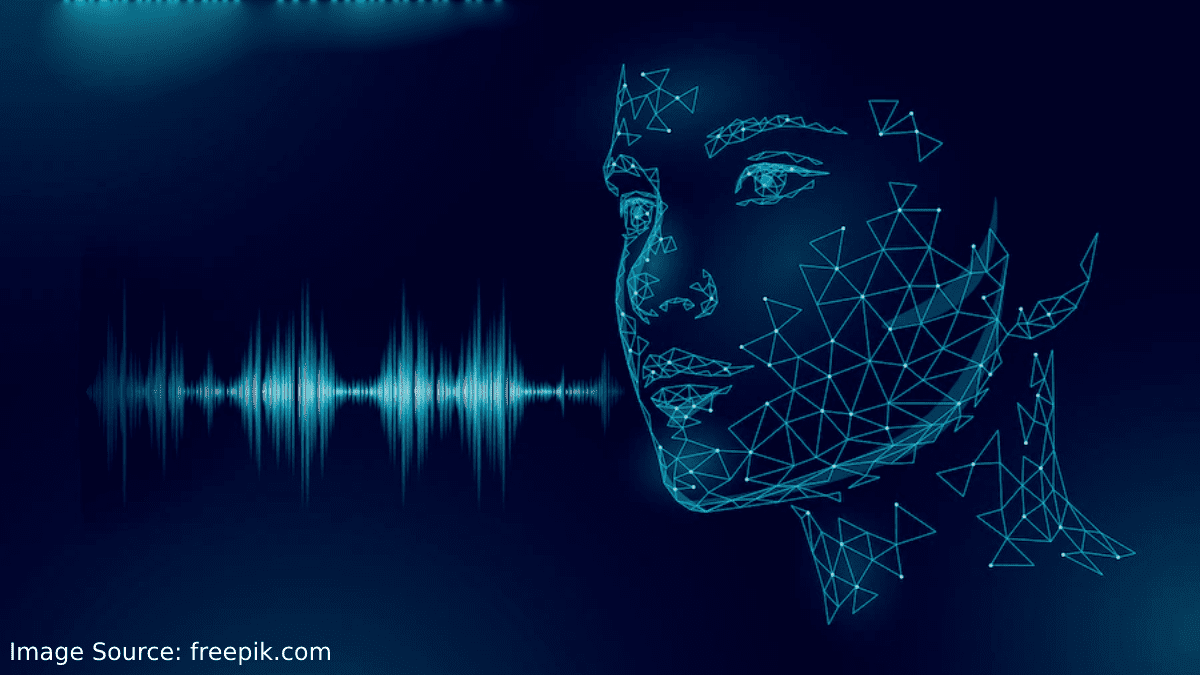 Due to the growing demand for advanced technology, the far-field speech market and voice recognition are expanding quickly. This technology can be used for automated customer service, home entertainment, and language translation services. This technology is gaining popularity because it makes communication faster, more efficient, and more accurate.
Artificial intelligence (AI) algorithms are also helping to boost this market's growth. They allow machines to process large quantities of data efficiently and accurately.
Several hardware advancements, such as microphones capable of picking up sound from greater distances, drive demand for voice recognition and far-field speech systems. Companies are investing heavily in the research and development of these technologies to gain a competitive edge over their competitors.
According to the latest report by Market.us," The Global Far-Field Speech and Voice Recognition Market was valued at USD 8.9 Billion in 2022 and is expected to grow to USD 58.4 billion by 2030."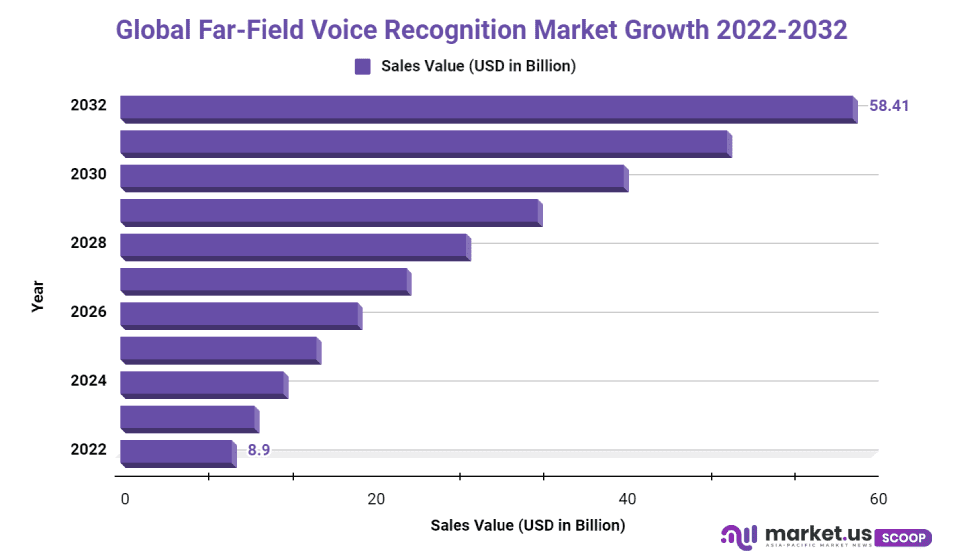 This growth can be attributed to the increasing demand for advanced technologies like artificial intelligence (AI), machine learning (ML), and other tools that enable humans and machines to communicate effectively. Natural language processing (NLP), which has made it possible to understand the context better than ever, is driving the development of new applications.
Gaurav Yadav, a senior research analyst at Market.us, said," Far-field speech recognition is rapidly becoming a sought-after technology. This technology is designed to increase accuracy and decrease noise levels. It makes the user's experience more enjoyable. This market is expected to grow strongly over the forecast period due to increased investments in research and development activities, rising demand for smart home devices, advancements in artificial intelligence (AI), and investment in research and development."
The market can be divided into North America and Asia Pacific, Europe, Middle East & Africa, as well as Latin America based on its geographical location. Due to the early adoption of connected cars, smart TVs, and smart speakers by consumers, the North American market was the dominant one.
The presence of large players is also driving this market. The North American market is growing due to the increasing use of smartphones. Some key players in the far-field speech and voice recognition market include Google Inc., Apple Inc., Amazon.com, Microsoft Corporation, Facebook, and Samsung Electronics Co Ltd.
In the next few years, Far-Field Speech and Voice Recognition Market will experience rapid growth. This is partly due to the growing demand for voice and speech recognition technology. It can also be used in automobiles and other industries. Despite this potential growth, many restraining factors could hinder the success of companies in this sector.
These restraining factors include the need to maintain consistent accuracy in a variety of environments and conditions. Voice recognition technology, for example, must be capable of accurately recognizing commands from different distances from the microphone and can also interpret commands from multiple people at once or with background noise. Companies operating in this market will experience lower customer satisfaction and lower sales numbers.
Despite the restrictions, the rapid advancements in deep learning and artificial intelligence (A.I.) have accelerated the use of smart devices across many sectors. The market for voice and far-field speech recognition systems has increased. In order to improve far-field recognition quality, industry giants such as Qualcomm and Texas Instruments are investing heavily in R&D. Market growth will be driven by smart device performance and efficiency improvements in the coming years.
To improve far-field recognition quality, industry players have been investing heavily in R&D. Market growth is expected to be driven by smart machine performance and efficiency improvements in the next year.
---
---
Media Enquires
If you require any further information about a related market, please get in touch with us. we're happy to help you
+91 7008 614 496
+91 7008 614 496