Temperature Controlled Packaging Solutions in Demand for Maintaining Product Quality in the Pharma Industry, says Market.us
---
---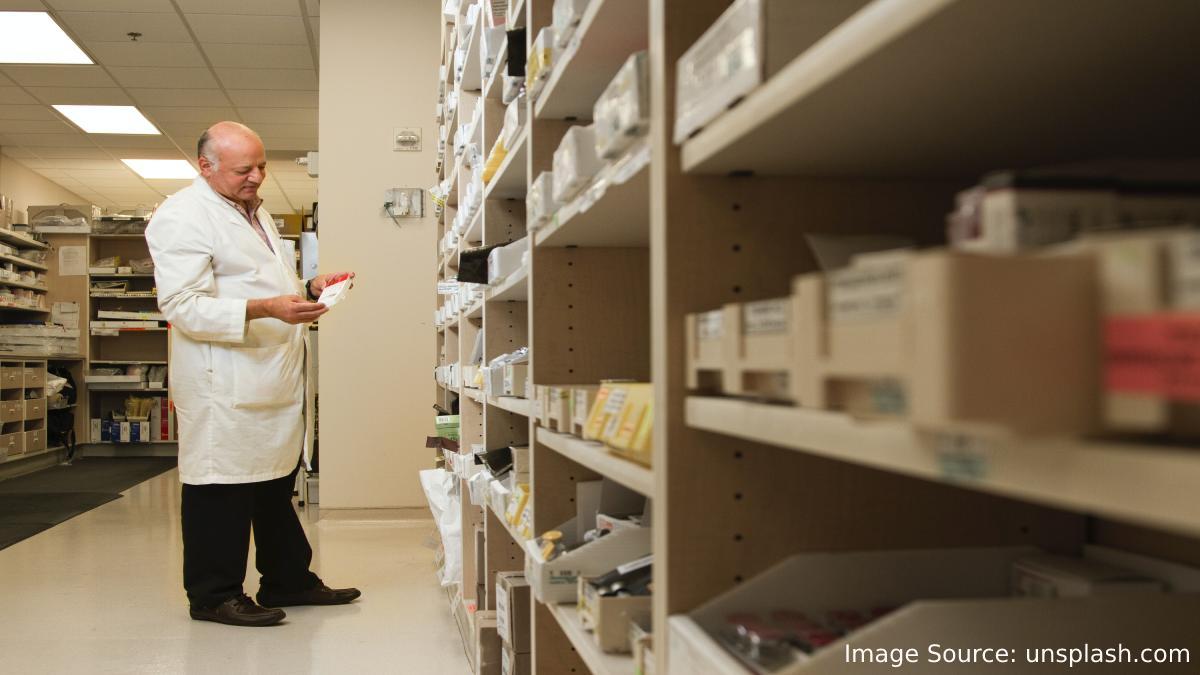 Temperature-controlled packaging can stabilize the internal environment of the package, regardless of the external environment, with relevant safety regulations and quality standards. Future demand and sales prospects for temperature-controlled packaging for pharmaceuticals are expected to remain promising thanks to the rapidly increasing production of the global pharmaceutical industry. 
COVID-19 has had a significant impact on industrial sectors. As economic activities continue to slow worldwide, many countries worldwide are doing so and will experience a further decline in income until the pandemic crisis has stabilized. 
According to a report by Market.us, "Temperature Controlled Packaging Solution for the Pharmaceutical Market size is projected to be worth USD 27.14 Billion by 2032 from USD 10.18 billion, registering a CAGR of 10.3% during the forecast period (2022–2030)."
Key players from the region's manufacturing sector are focusing on developing new strategies for meeting consumer demand. COVID-19 has caused major disruptions in the global packaging sector, as in other industries. Packaging companies are somewhat cyclical due to their link to GDP, but they tend to be active in less-discretionary markets such as the pharmaceutical industry. In recent years, a major shift in consumer attitudes has seen a rise in demand for environmentally friendly packaging solutions.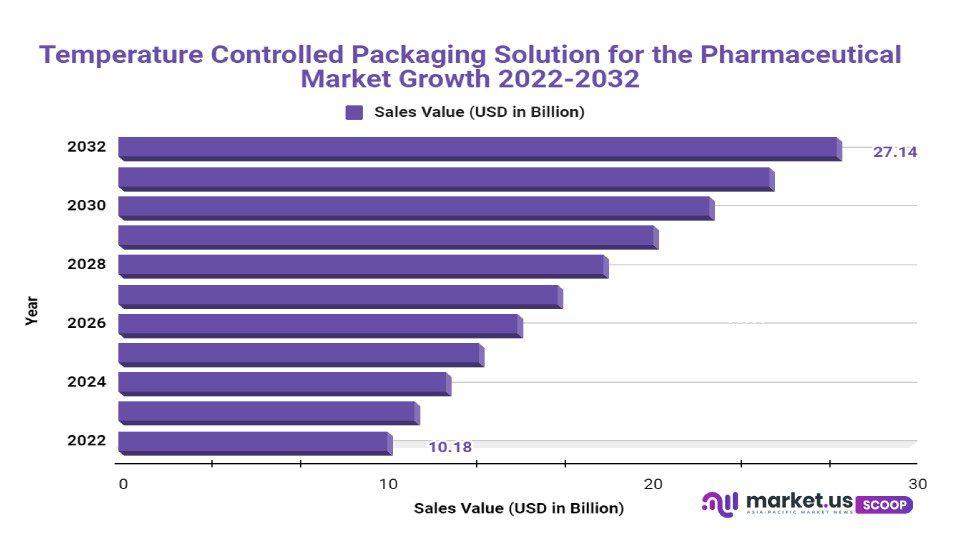 Anurag Sharma, a senior research analyst at Market.us, said, "COVID-19 will not stop this trend in the long term, but it may impact the speed of change in the short term. As buying habits change into longer-term behaviors, other sectors of the packaging sector will experience stronger growth. This sector's e-commerce packaging experts are reporting an increase in demand. This trend will likely continue."
Click here to check 200+ pages of in-depth market analysis reports on temperature-controlled packaging solutions for the Pharmaceutical Market.
Pharmaceutical companies have long sought to ensure that their products maintain the highest possible quality and remain at the optimal temperature throughout transportation. This is especially challenging when shipping long distances, as temperatures vary greatly in different climates. To address this issue, a new solution has been developed: temperature-controlled packaging. This technology has revolutionized the pharmaceutical market by providing a reliable way to monitor and regulate product temperatures during transit.
As the pharmaceutical market expands, temperature-controlled packaging solutions have become an increasingly important part of the industry. Temperature control is essential for maintaining product integrity and ensuring quality control in storing and distributing drugs, vaccines, and other medical products. Temperature fluctuations can cause many problems affecting these items' safety, efficacy, and shelf life. As such, there is a growing need for efficient temperature-controlled packaging solutions to meet the demands of this rapidly changing market.
The pharmaceutical market is growing at an unprecedented rate, and temperature-controlled packaging solutions are increasingly important for maintaining the integrity of many drugs. Temperature control has become a critical component of the safe transport and storage of medications to keep them effective and sterile. In this rapidly changing environment, it is essential to have reliable and secure transportation methods that ensure drug quality throughout the supply chain.
As a result, new temperature-controlled packaging solutions have been developed specifically for the pharmaceutical industry. These innovative designs offer superior protection against thermal shock, humidity, vibration, and other environmental changes affecting drug quality. 
They also provide tracking capabilities to monitor temperatures in transit and tamper-evident seals to ensure product safety during shipping. By leveraging these technologies, pharmaceutical companies can better protect their products while meeting stringent regulatory requirements.
Market Growing Demand
Temperature-controlled packaging solutions for the pharmaceutical industry are increasingly becoming an essential part of modern-day medicine. With the global market for biopharmaceuticals estimated to grow by 10.3%, there is a growing demand for safe and reliable products from this sector. Temperature-controlled packaging has become a key factor in ensuring that these products remain effective during transportation while protecting them from spoilage due to extreme temperatures or environmental conditions. 
The use of temperature control packaging helps reduce losses in transport and delivery, which can be costly due to delayed shipment or spoiled goods. This solution also enables greater control over distribution chain management and improved customer service when delivering sensitive medicines with tight timelines. Furthermore, temperature-sensitive items such as vaccines can be safely shipped at the correct temperature range until they reach their destination.
---
---
Media Enquires
If you require any further information about a related market, please get in touch with us. we're happy to help you
+91 7008 614 496
+91 7008 614 496