The building materials market is booming, thanks to the construction industry
---
---
The material used in construction is called building material. Building materials can be made from many naturally occurring substances such as clay, rocks and sands, wood, and even leaves. Many man-made materials are also used, some more synthetic than others. In many countries, building materials manufacturing has been a well-established industry. They are usually divided into specialty trades like carpentry, insulation, plumbing, and roofing. These materials are essential for constructing habitats and structures, including homes.
According to Market.us research, "the building materials market is expected to reach USD 21.17 Billion by 2032, up from USD 13.9 Billion in 2021. It will grow at a compound annual growth rate (CAGR) of 3.9% over 2022-2032."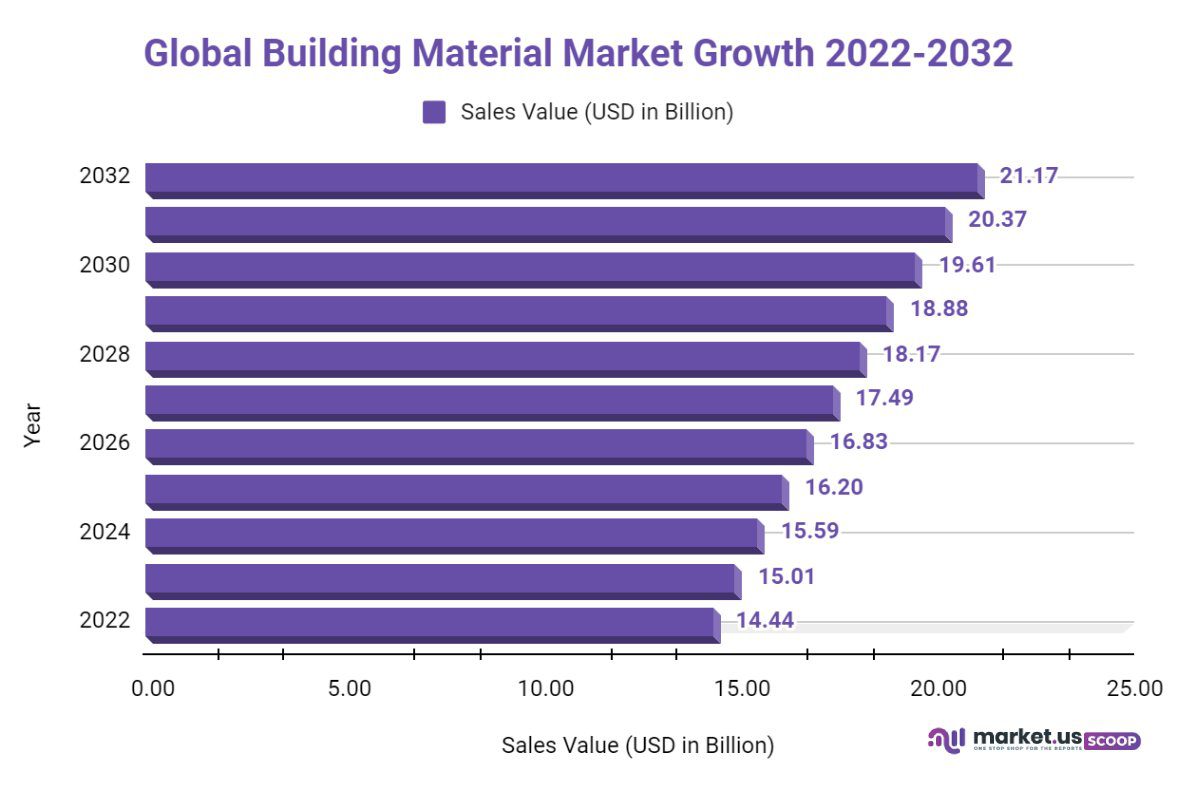 Anurag Sharma, a senior research analyst at market.us, said, "The factors driving global growth in the building materials market include rising demand for housing units and infrastructural amenities and rising urbanization."
The building materials market is expanding globally due to increasing housing and infrastructure demand. There is an increasing demand for housing units and infrastructure as more people move to cities. This drives market growth and increases the demand for building materials. The increase in disposable income is also driving this market. This market is booming at an accelerated pace. This segment results from high demand from the construction and housing industry. Due to the aging infrastructure, replacement demand is also increasing for these products.
Also, increasing real estate investments, stamped concrete popularity, and interest in decorative concrete are the factors by which the demand of this market is growing. Many people are now investing in real estate because of increasing demand. This is the main reason why decorative concrete has grown in popularity. People are renovating their homes, adding decorative concrete to them. This is because homes with decorative concrete are more valuable.
Real estate is in high demand. Many people have discovered that it is possible to make money by purchasing homes and then selling them later at a higher value after they have been improved. This has resulted in a steady rise in demand for decorative concrete. Decorative concrete has seen a rise in popularity due to interior decorating. People are renovating their homes and buildings with decorative concrete.
However, The market for protective building materials will be constrained by a lack of innovation, high costs, and lower durability. Each year, the market for construction materials is worth billions of dollars. The market for protective building materials will be constrained due to a lack of innovation, high prices, and low durability. In recent years, innovation in the construction industry was stagnant. This has resulted in higher prices and less durability for protective building materials.
Carbon Footprint May Cause a Fall in Cement Industry. Many industries are being scrutinized for their greenhouse gas emissions as they become more aware of the adverse effects of climate change. Cement production accounts for around 8% of the world's carbon dioxide emissions. The industry could see a decrease in its carbon footprint due to increased pressure. Cement is an essential ingredient in construction and a significant contributor to greenhouse gas emissions. This makes it the second most significant contributor to climate change after the transportation industry.
Climate change is a pressing issue of our time. Its effects are already being felt around the world. The cement industry is one of the most scrutinized industries for contributing to climate change. Concrete is made from cement, which is a crucial ingredient. Concrete is used in many construction projects. Making cement is heating clay and limestone at very high temperatures. This releases carbon and creates a clinker substance. To make cement, the clinker is ground up and mixed with water, gypsum, and sand. Carbon dioxide is released into the atmosphere by heating clay and limestone.
---
---
Media Enquires
If you require any further information about a related market, please get in touch with us. we're happy to help you
+91 7008 614 496
+91 7008 614 496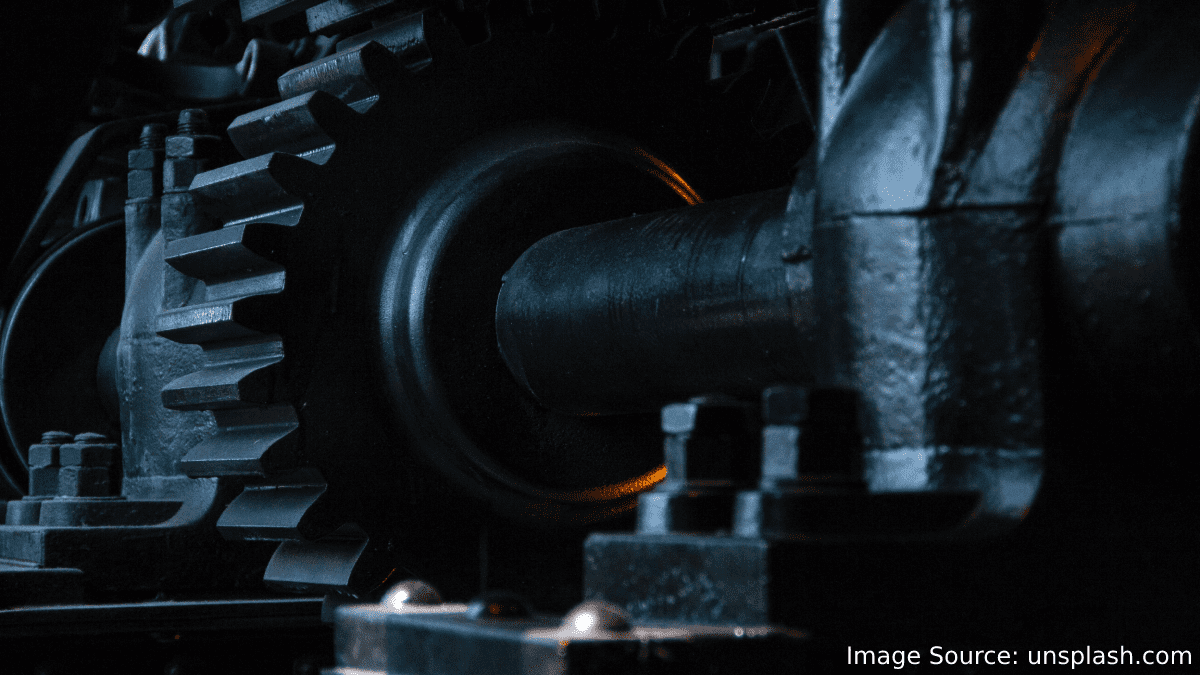 The Manufacturing Sector Finds Untapped Potential in the Gear Motors Market, says Market.us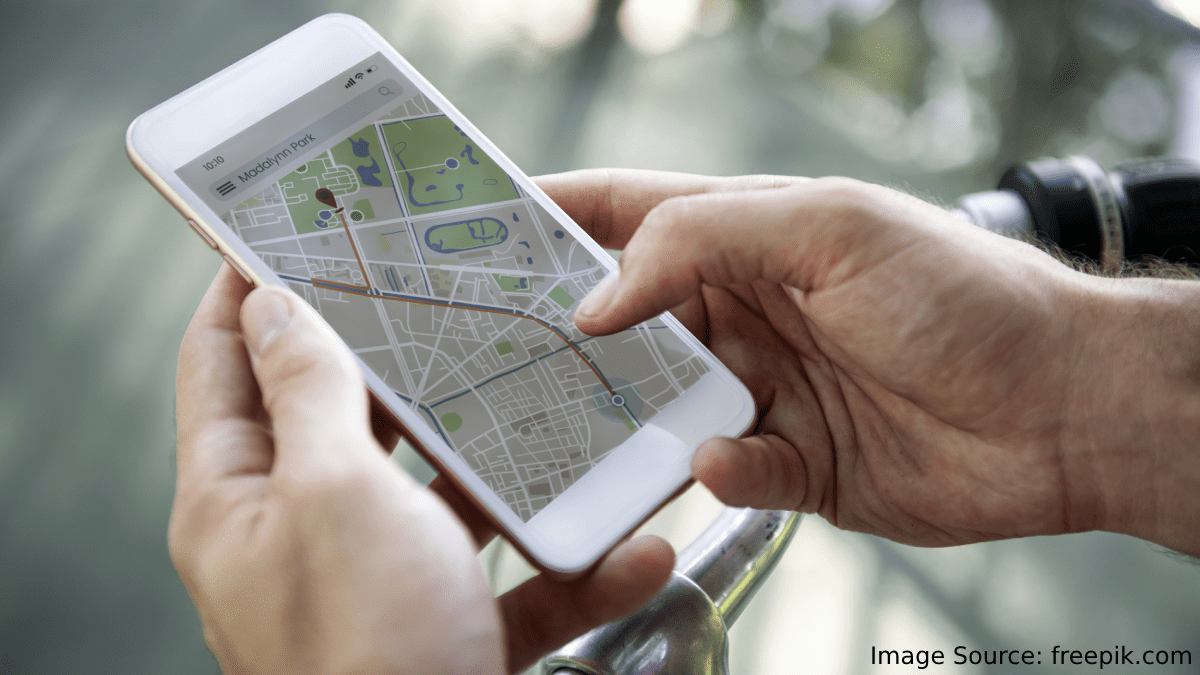 The Surge of Growth in GPS Tracking Devices in the Automotive Industry Spurs Innovation, says Market.us