The Champagne Market Creates Unprecedented Demands as Consumers Develop Luxury Tastes, says Market.us
---
---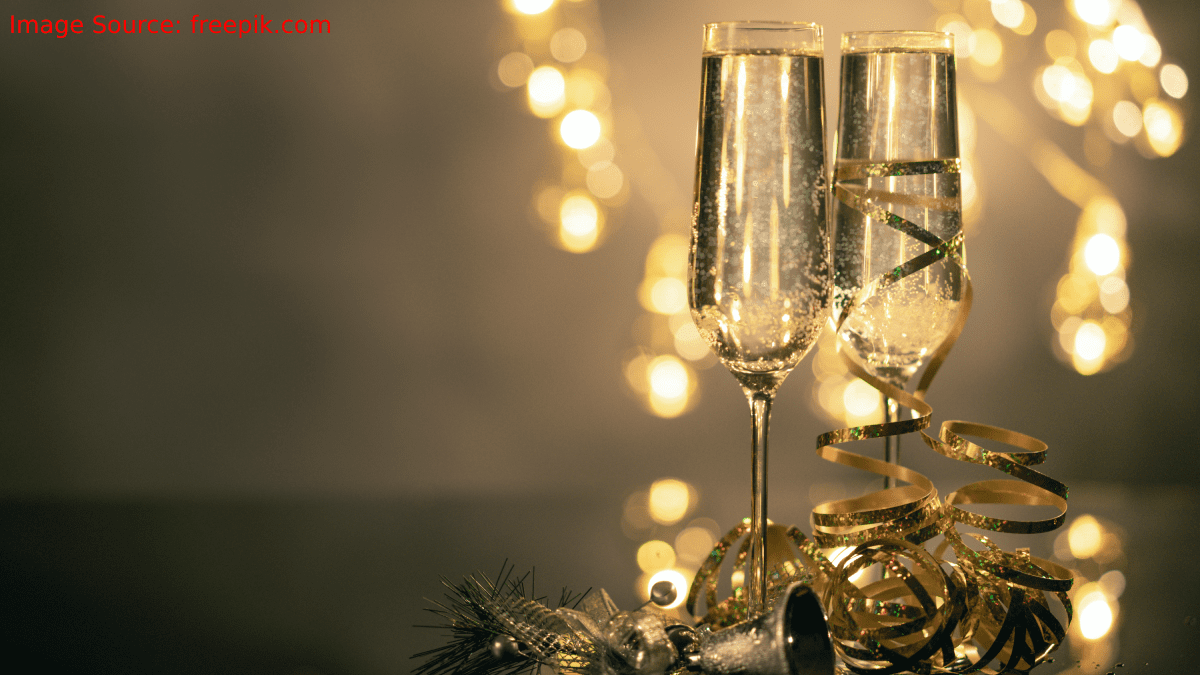 Champagne is a white wine made by blending grapes like pinot noir and pinot Meunier to create a wine with about 9% alcohol. Champagne has many benefits, including the ability to reduce memory loss and dementia, as well as being low in calories and very beneficial for the skin.
The key driver of growth is likely to be an increase in alcohol consumption across the globe, which will be fueled by rising purchasing power. A prominent trend is expected to be the rising spending of bars, hotels, and lounges to offer champagne in a variety of flavors. The market is also driven by changing consumer lifestyles, increasing brand awareness, and the evolving use of champagne within various cocktails and cuisines.
Market.us reports that the global champagne market was worth USD 5.5 billion in 2018. The Champagne market grew at 4.5% CAGR.
Champagne production is a complex process. The first grapes are picked during harvest. The grapes are then pressed and put into a tank for the first fermentation. The acidic solution is then combined with Pinot Noir or Pinot Blanc OR Chardonnay for a base blend.
The second fermentation is when yeast and sugar are added to the mixture and sealed in a cool area. The fermentation results in the formation of carbon dioxide and alcohol that give it its sparkle. It is costly and takes a lot of time to produce champagne. Key players have invested in technologies that chemically make champagne to overcome these difficulties. In the next few years, champagne demand will increase due to its easy availability.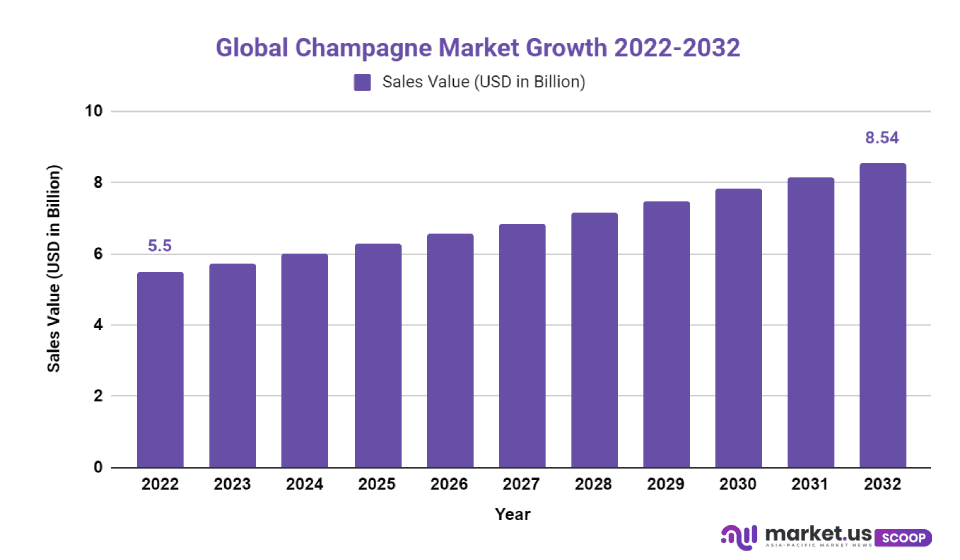 Anurag Sharma, senior research analyst at market.us said, "Champagne is good for the heart. Champagne made from red and white grapes has antioxidants that prevent blood vessel damage, lower bad cholesterol, and prevent blood clot formation. This will reduce the risk of strokes and heart-related diseases. The market is expected to grow as people become more aware of the health benefits of champagne consumption."
To attract and engage consumers, companies are investing heavily in branding and social media advertising. To gain greater visibility, they are creating innovative packaging and labeling. They also organize elaborate product launches. Champagne sales will be affected by the rising food and tourism industries.
In recent years, a growing number of bars have focused on increasing their wine and spirit selections. Market growth is also expected to be influenced by the rising popularity of vintage wines due to increased awareness of authentic flavors. Lufthansa, Emirates, and other airlines offer champagne as a business-class option.
Airlines are now looking to expand their reach by offering unique selling propositions such as luxury and style. As a result, airport expansions in emerging economies such as China, India, Thailand, and Thailand now include a bar/lounge serving premium alcohol. This is due to supportive government policies that aim at increasing the domestic aviation sector. This will provide new opportunities for industry players across the value chain.
Manufacturers have continued to develop new flavors of champagne to appeal to changing palates. This strategy has been successful in attracting even consumers who may find traditional champagne too bland. Champagne has been used by chefs all over the globe in signature cocktails and other dishes.
The Online distribution channel is expected to grow at 5.2% percent between 2022 and 2023. They account for 60% of all sales. The key players worked together with other Online marketplaces and designed their websites to deliver doorstep to customers.
---
---
Media Enquires
If you require any further information about a related market, please get in touch with us. we're happy to help you
+91 7008 614 496
+91 7008 614 496