The Governments are Set to Revolutionize Road Travel with the Advent of Automotive Electric Buses, says Market.us
---
---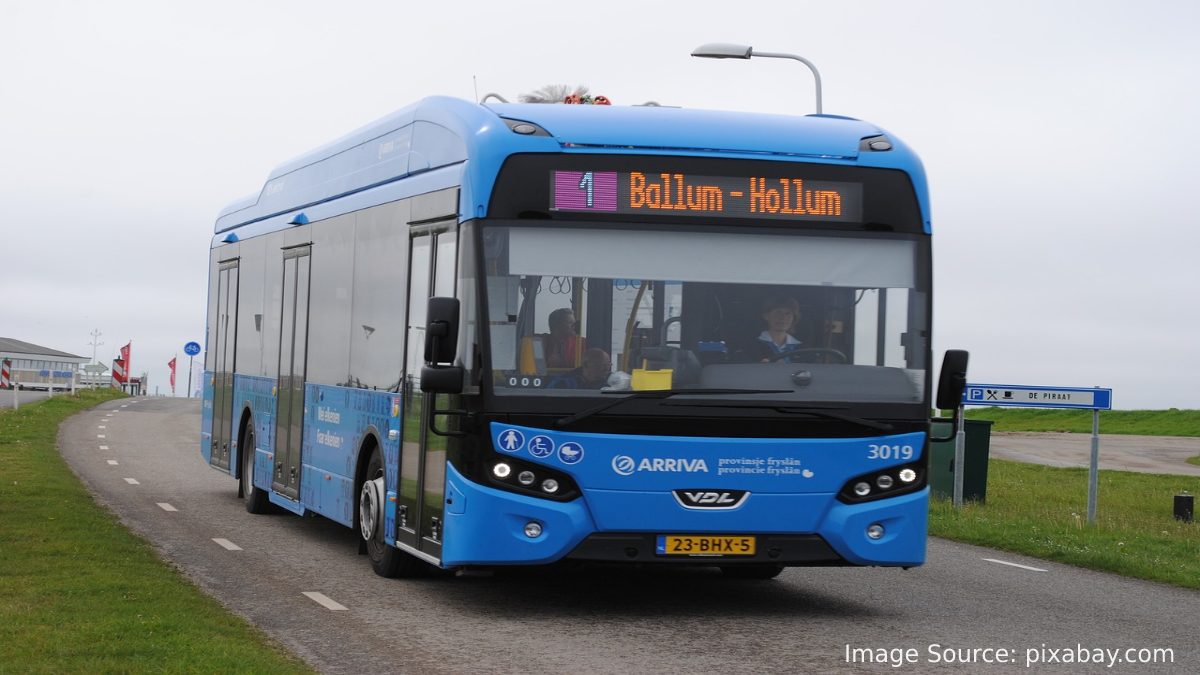 The transition to electric vehicles (EVs) is about to begin in the automobile industry. The two-wheeler and passenger vehicle segments have experienced a significant activity as a result of a flurry of start-ups, mostly in the two-wheeler space, and aggressive product launches from established brands. 
The most recent addition to the group is the bus segment. Over the next ten years, the segment is poised for significant expansion, supported by strong tailwinds, supportive policies, and favourable unit economics.
According to a research by Market.us, "The electric bus market was valued at USD 41.15 billion in 2021, and it is expected to reach USD 141.18 billion by 2032 while registering a CAGR of 13.12% during the forecast period 2022 to 2032."
In 2021, the total number of electric buses was 192 thousand units and it is expected to grow from 222 thousand units in 2022 to 542 thousand units in 2028 at a CAGR of 16.0% in the forecast period of 2022 to 2028.
Anurag Sharma, a senior research analyst at Market.us, said, "The battery technology, product innovation, and overall execution strategy will determine the evolution of the e-bus market, which has recently seen the rise of several new companies, and the share in this market."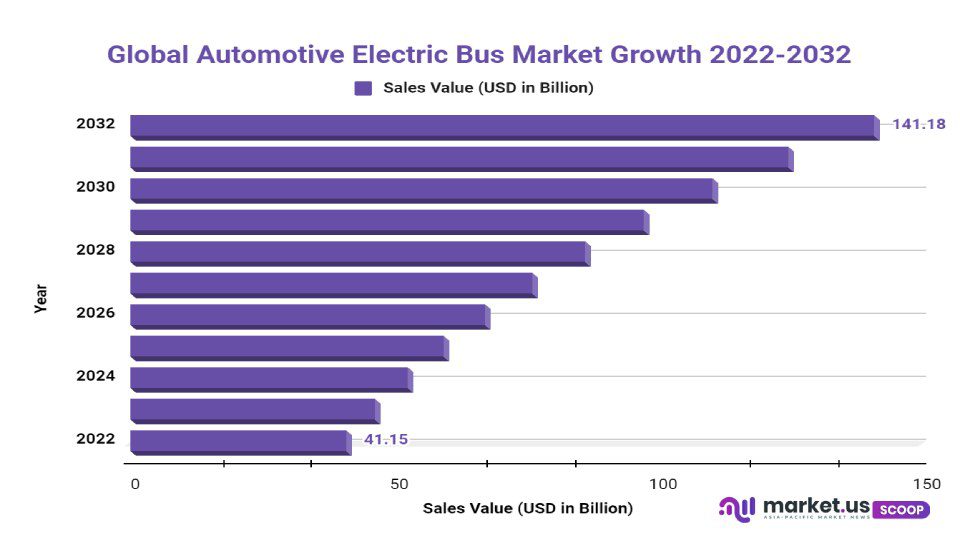 The EPA and NHTSA in the US suggested putting into effect the Safer Affordable Fuel-Efficient (SAFE) vehicles rule.
The Asia Pacific region's market for electric buses is projected to expand at a rapid speed due to the substantial demand from countries like China, Japan, South Korea, and India. China has introduced numerous electric buses to significantly reduce vehicle pollution.
More than 421,000 electric buses, or over 99% of the global fleet, were in use in China as of March 2021. The significant position that China holds in the global market for electric buses is mostly due to the country's intense focus on electrifying public transportation, which is supported by widespread subsidies and national legislation.
The most well-known electric buses in the world, the BYD K8 and K9, are available. They range in length from 9 to 14 metres and have a range of 155 and 190 miles, respectively.
The Indian e-bus market is still in its infancy. There have only been 3,000 e-buses registered thus far. Only over 7,000 orders are still awaiting. More than 75% of all registrations come from Maharashtra, UP, Delhi, and Gujarat.
Similarly to that, in January 2021, Mahanagar Parivahan Mahamandal Ltd. placed an order for 350 electric buses with Olectra Greentech Limited and Evey Trans Private Limited. In the following years, the Indian electric bus market would be driven by favourable legislation and steady new orders for electric buses.
To expand the number of buses in the city, the Delhi government authorised a proposal in March 2021 to purchase 300 new low-floor electric (AC) buses.
Over the past two decades, India has experienced significant economic expansion, urbanisation, and a resulting increase in demand for mobility. However, the nation's public transportation system has not evolved at the same rate. Cities are increasingly congested and polluted, primarily because there is inadequate high-quality infrastructure for public transportation. 
For instance, India has 1.3 buses for every 1,000 residents. Compared to nations like Thailand (8.7), Russia (6.2), and Australia (4.1), it is much lower.
Across the coming years, almost a thousand hydrogen-powered buses will be made available in Europe. China has been a pioneer in this technology and is driving the market for battery-powered vehicles.
---
---
Media Enquires
If you require any further information about a related market, please get in touch with us. we're happy to help you
+91 7008 614 496
+91 7008 614 496