There is a Great Potential for Businesses to Invest in the White Oil Market Due to its Varied Applications, says Market.us
---
---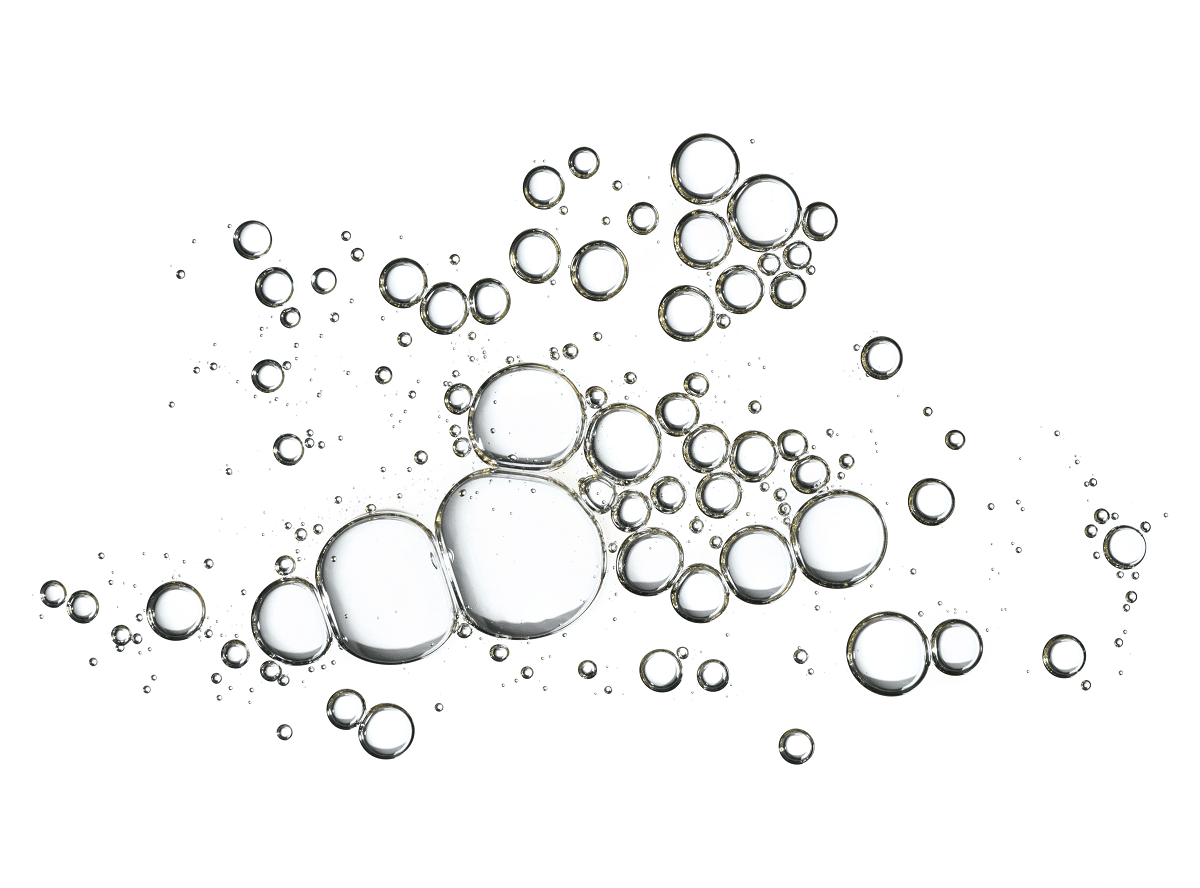 The increased demand in the pharmaceutical and personal care industries will drive the demand for this product. The white oil market is expected to grow due to rising demand for products in cosmetics and medicinal applications. White oils are pure, stable, colorless, and odorless mineral oils that have been filtered to make them non-toxic.
The positive outlook for growth in the personal care, pharmaceutical, and food processing sectors has led to a rise in demand in both developed and developing regions. The market is expected to grow due to the increasing demand in agriculture, adhesives, and textile applications markets.
According to market.us. "In 2021, the global white oil market was valued at USD 2,100 million. It is expected to grow at a compound annual rate of 4.5% between 2023-2032."
Although a decrease in prices and a tight supply of raw materials might limit market growth, technological innovations are likely to help the industry grow over the next few years. This product is used to produce pharmaceutical products, including emollients and internal lubricants. White oil is chemically stable and has excellent antibacterial properties when combined with other synthetic products.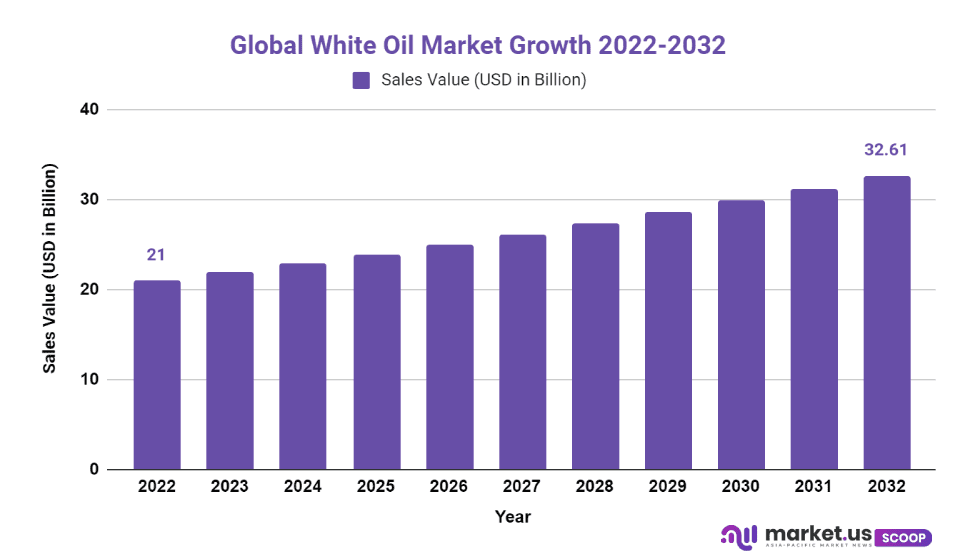 Because of its exceptional mixing capabilities, white oil is used in many medicinal applications. The product's excellent mixing properties mean that the demand is expected to increase in the future as the pharmaceutical industry expands. This product is made from the refinement of naphthenic and paraffinic crude oil feedstocks. It can also be converted from natural gas using gas to liquid technology. Royal Dutch Shell N.V. produces white oil from natural gases using the Fischer-Tropsch process.
This converts natural gas into highly refined white oils with low amounts of aromatic hydrocarbons. The future supply-demand balance will be affected by volatile raw materials prices and geophysical and political conflict among key oil trading areas. In turn, this is expected to negatively impact production and consumption in the global market over the next few years. This product is a highly refined, colorless mineral oil that has been made from paraffinic crude.
It is versatile in performance, with high hydrophobicity and low odor and taste. This makes it ideal for many applications. It also has low Sulphur and aromatic content which makes it great for mixing with other oils to enhance end-product finishing. The product is available in three main product grades: technical, food, and medical.
Anurag Sharma, senior research analyst at market.us said, "The industry will see an increase in the use of the product as a grease-free lubricant in many industries, including food, bakery, and textile. The rising demand for bakery and fast food products in North America due to changing lifestyles will increase the demand for the product for handling dough and food handling machinery lubrication. North American market growth is expected to be driven by the expansion of the pharmaceutical industry. Market growth will be aided by the U.S.'s growing pharmaceutical industry as a result."
White oil can be used in cosmetics and pharmaceuticals, but it can cause allergic reactions if taken orally. The FDA has approved the use of mineral oil in cosmetics because it is completely safe. However, it can cause allergic reactions such as hives and chest pains, breathing problems, swelling of the lips, face, and tongue, severe diarrhea, vomiting, and other symptoms.
White oils with low volatility are used to make plastics and other polymers. They can be used to increase and regulate the melting rate of final polymers, giving release properties or changing the physical properties. In the manufacture of thermoplastic elastomers, white oils are also essential. White oil is used to enhance the fabrication of elastomeric materials without vulcanization when light colors or food approval are required.
The future supply-demand picture will be affected by volatile raw material prices and geophysical and political conflict among key oil trading areas. Market growth could also be affected by a decrease in the price of raw materials and a tight supply.
White oils play an important role in the manufacture of thermoplastic elastomers. This industrial lubricant can be used to extend the processing of elastomeric materials without vulcanization in order to facilitate fabrication.
The steady rise in automobile sales, particularly in emerging countries, will lead to a greater demand for elastomers in vehicle tire applications. This will increase white oil production in the expanding elastomer sector. However, volatility in crude oil prices could have a negative effect on industry development to a certain extent.
---
---
Media Enquires
If you require any further information about a related market, please get in touch with us. we're happy to help you
+91 7008 614 496
+91 7008 614 496