Automotive Motor Market Thrives as Safety Takes Priority Over Price, says Market.us
---
---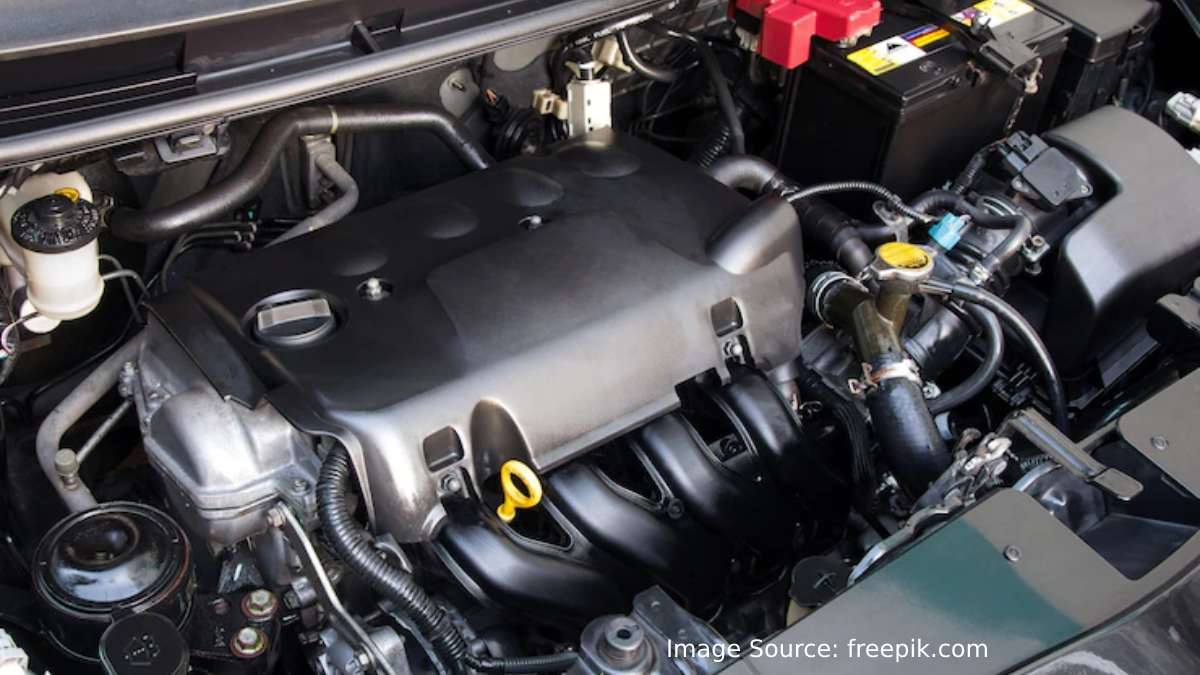 Over the last few years, electric motors have seen a steady increase in use in automobiles. The product demand is expected to rise as more attention is paid to optimizing manufacturing and design processes in order to deliver better products. The increase in automobile production and the use of more motors in each vehicle are causing tremendous market growth.
According to Market.us, "The Automotive Motor Market is projected to reach a valuation of USD 35.04 Billion by 2032 at a CAGR of 4.3%, from USD 23.0 Billion in 2021."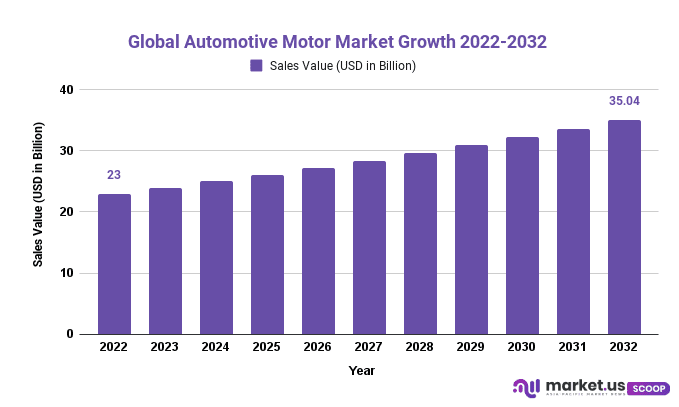 Asia Pacific was the region with the highest revenue share and is expected to show the most growth in the future. This can be attributed to the increasing vehicle production in emerging countries like China, India, and Japan.
Anurag Sharma, a senior research analyst at Market.us, said, " There has been an increase in demand for technologically advanced features in automobiles. These features include climate control systems, power steering systems, and anti-lock brake systems. This has led to an increase in motor applications in automobiles. It has also been a major driver for the market's expansion."
The global COVID-19 pandemic has had a significant impact on the market for automotive motors. Many manufacturing plants have been forced to close down because of the lockdown in place in many countries around the world. Market growth has also been affected by the inability to find skilled labor.
Consumers are more aware of the many safety features found in high-end cars, which has led to a rise in demand for automobile motors. Vehicle owners have made safety a priority due to the growing number of high-velocity collisions around the globe. With the aim of protecting and improving the lives of people, developing countries have established a variety of safety standards. 
The market has seen significant growth in revenue due to the introduction of advanced safety features like brake assist platforms and automotive braking systems. Market revenue has been boosted by the growing demand for safety and comfort. These are just a few of the many reasons that have driven the market's growth.
Potential consumers are increasingly looking for premium vehicles, which has been a key growth driver for the automotive market. The increasing spending power of the general public has led them to choose better vehicles with more advanced features and technologies. This allows them to enjoy a premium experience while also providing a higher level of safety. 
Over time, the preferences of potential customers have changed which has led to the introduction of more advanced features and facilities. This has resulted in an increase in demand and a better supply chain. Premium vehicles come with advanced safety features which have helped reduce the number of accidents that have occurred due to the increase in high-velocity collisions around the globe.
A variety of equipment and devices are used to assist in the operation of automobile motors and advanced features. The vehicle's total weight is affected by the combined weight of all motors. This has a significant impact on the vehicle's performance and fuel consumption. To move from a state of rest, the vehicle needs more energy and fuel. This factor greatly reduces the overall economy of the vehicle. 
The market's growth has been impeded by the high costs associated with advanced features and automobile motors. Market growth has been hampered by a lack of disposable income. People cannot afford to buy advanced vehicles with advanced features.
The largest market share for brushed DC motors was held in 2018, due to their low cost and simple control system. They are simple to install and provide power and speed to the vehicle, making them suitable for many automotive applications. Brushed DC motors are used in systems such as power windows, cooling fans, and windshield wipers.
Brushless DC was second in market share for 2018. The brushless DC motor is very resistant to damage and breakage. It also has minimal wear and tears due to the lack of a physical commutator or brush. Brushless DC motors offer greater reliability, longer life span, and higher efficiency. The BLDC motor has significant advantages in terms of power density. It is also more fuel efficient, lighter, and produces lower emissions. They are used, among others, in cabin HVAC pumps and windshield wipers.
---
---
Media Enquires
If you require any further information about a related market, please get in touch with us. we're happy to help you
+91 7008 614 496
+91 7008 614 496