Landscape of Data Center Power Management Market is Evolving, Thanks to Cloud Computing , says Market.us
---
---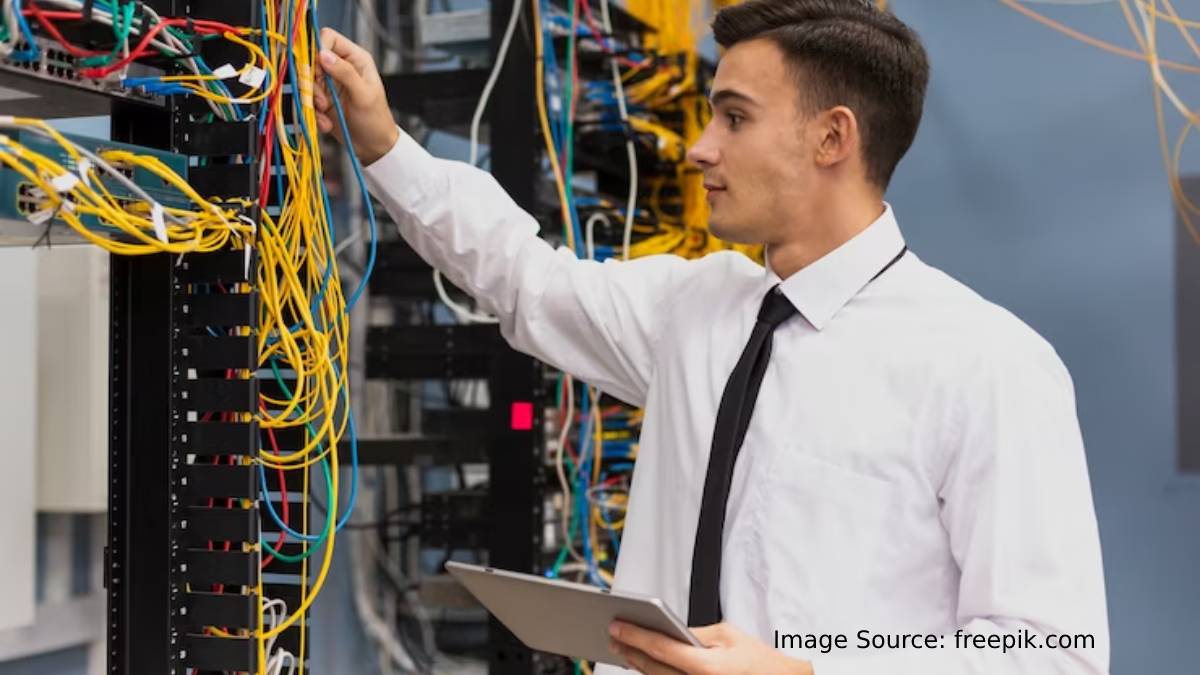 Data Center Power Market to Continue Expand Due to Surge in Cloud Computing and Big Data Analytics
The global data center power market is expected to experience rapid growth over the coming years, driven by increasing demand for cloud computing and big data analytics.
According to a report by Market.us, "The global data center power market size was estimated at USD 7.9 billion in 2022 and is projected to increase at a compound annual growth rate (CAGR) of 8.3% from 2023-2032, with an expected peak value of USD 17.5 billion during this forecast period."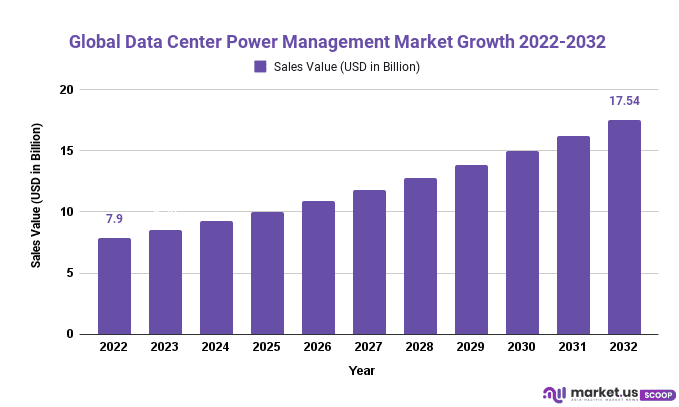 The data center power market is essential in supporting the rapidly expanding digital infrastructure and providing reliable power supplies for critical IT systems.
The market for data center power is being revolutionized by several significant developments. Energy efficiency is becoming more of a priority as data centers strive to reduce their energy usage and carbon emissions.
Renewable energy sources, like solar and wind, are being increasingly integrated into data center power systems.
There has been a shift toward modular and scalable data center designs which enable more efficient power use as well as increased capacity flexibility.
Artificial intelligence and machine learning are increasingly being employed in data center power management to optimize energy consumption in real-time.
Anurag Sharma, a senior research analyst at Market.us, said that "The demand for new data centers and power solutions are both on the rise due to the growing use of cloud-based services. Furthermore, more regionalized data centers are being necessitated by edge computing and the Internet of Things (IoT), driving demand for power solutions that are both scalable and energy efficient."
The rise of 5G technology has created an increased need for high-speed and low-latency data processing, necessitating reliable data center power solutions.
Big data analytics is driving demand for higher processing power, necessitating more data center power solutions.
Although the outlook for the data center power market appears positive, one restraining factor could limit growth.
Installing and maintaining data center power infrastructure is often prohibitively expensive for smaller organizations. As a result, there has been an intensified consolidation in the market with larger players dominating it.
However, one factor expected to propel the growth of the data center power market is an increasing focus on data privacy and security.
Due to the increasing amount of sensitive data being stored in data centers, there is an urgent need for secure and dependable power solutions that can protect against cyberattacks and data breaches.
The data center power market is divided into solution and service types, as well as end users. By solution type, there are power distribution and backup solutions, power monitoring & measurement solutions, and cabling infrastructure solutions available.
By service type, the market is divided into installation and integration, maintenance and support, consulting and training.
On an end-user basis, there are four segments of this market: cloud service providers, telecommunications service providers, enterprises, and colocation service providers.
Some of the major players in the data center power market include Schneider Electric, ABB Ltd., Eaton Corporation, Delta Electronics, and Legrand SA. To maintain their competitive edge in this competitive landscape, these companies are investing heavily in product innovation, strategic partnerships, and acquisitions.
Recently, Schneider Electric unveiled an EcoStruxure Micro Data Center in the Asia-Pacific region to offer efficient and dependable edge computing solutions to businesses.
Meanwhile, ABB Ltd. has announced a strategic collaboration with IBM to create new AI-driven data center solutions.
North America is the leading market for data center power, accounting for the majority of the market share. The United States is the leading contributor to this region's demand for data center infrastructure due to its high growth rate.
Europe is a major market for data center power, with countries like Germany, the UK, France, and the Netherlands driving its growth. The European data center power market is being buoyed by an increasing number of data centers and demand for high-performance computing.
The Asia-Pacific region is experiencing rapid growth in the data center power market, driven by an increase in data centers across countries like China, Japan, and India. This expansion is being spurred on by rising investments in cloud computing, big data technologies, and IoT (Internet of Things).
Latin America, the Middle East, and Africa are emerging markets for data center power. These regions are experiencing a surge in demand due to an accelerating digital transformation drive and the adoption of cloud computing and big data technologies.
---
---
Media Enquires
If you require any further information about a related market, please get in touch with us. we're happy to help you
+91 7008 614 496
+91 7008 614 496