Blood Plasma Products to Transform Healthcare Industry Bringing a New Hope For Immunodeficiency, says Market.us
---
---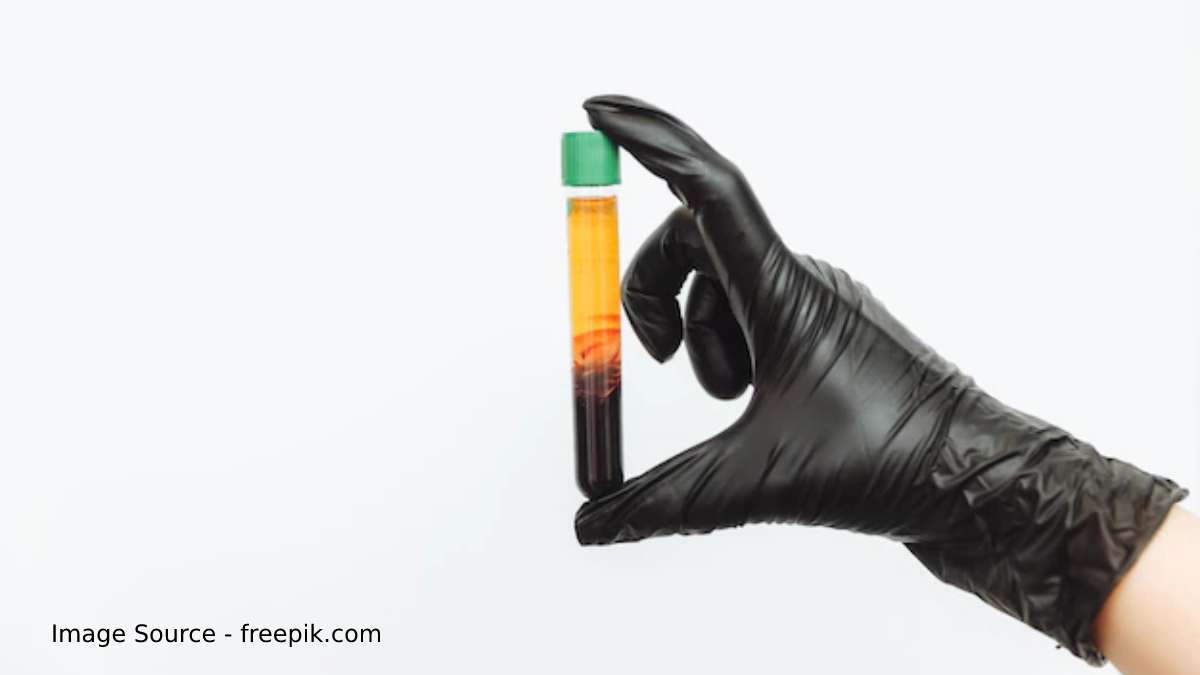 Blood plasma products are a crucial part of the medical field. Blood plasma is the liquid portion of blood and has many important qualities, such as clotting and carrying nutrients throughout the body. This makes it essential in various medical treatments, from providing life-saving transfusions to helping with conditions like hemophilia or immune deficiencies. As such, the market for these products has increased significantly over recent years.
The global blood plasma products market consists of various components, including immunoglobulins (Ig), albumin, coagulation factors, antihemophilic factor (AHF) concentrate, and other therapeutic proteins derived from human plasma.
These products are used in a range of applications, like treating rare disorders, boosting immunity levels, and increasing wound healing speed, among others. Additionally, the rising demand for specialized therapies is driving up sales within this market.
According to research by Market.us," The Global Blood Plasma Products Market is forecasted to grow at a CAGR of 6.9% and will reach USD 40.73 Bn in 2032 from USD 20.9 Bn in 2012."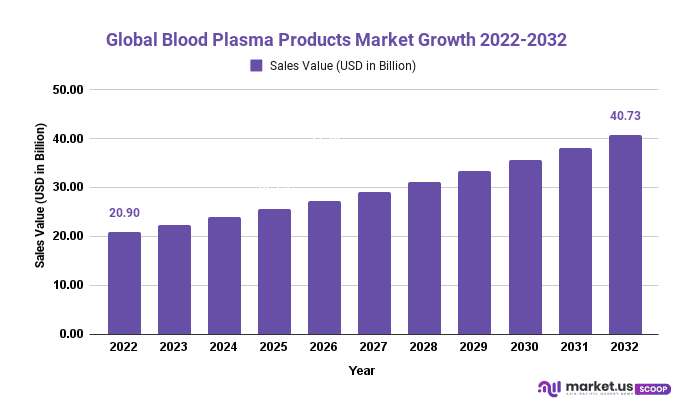 Gaurav Yadav, senior research analyst at Market.us said," Many chronic diseases can lead to immunodeficiency. These types of diseases can be treated with immunoglobulin, which is an important part of plasma proteins. Common immunodeficiencies include Primary Immune Deficiencies (PID), Chronic Inflammatory Demyelinating Polyneuropathy, and Gillian Barre Syndrome (GBS)."
Click here to check 200+ pages of in-depth market analysis report on Blood Plasma Products Market.
WHO estimates that 125,000 of the 250,000 Americans diagnosed with PID received monthly infusions. It is estimated that more than 300,000 people worldwide receive monthly immunoglobulins injections for PID. The market for blood plasma products is growing due to an increase in chronic conditions and a greater demand for immunoglobulin.
In the medical treatment for rare diseases such as Hemophilia or primary immune deficiencies (PID), there is no substitute for plasma. Many treatments require plasma in large quantities. Hemophilia is a genetic bleeding disorder that requires as many as 1,200 donors. The market is flourishing because it lacks a plasma substitute and a huge demand for it.
WHO predicts that the world's population over 60 years will almost double between 2015 and 2050, from 12% and 22%, respectively. In 2050, 80% of the population is expected to be living in low- or middle-income countries. An aging population could cause an increase in plasma therapy-required diseases. The market will grow faster if there is an increase in the geriatric population.
There has not been a new plasma protein in the marketplace for the past ten years. There are more than 2,000 plasma proteins, but only 15-20 of these proteins have been commercialized. This leaves room for exploring new proteins for commercialization.
Prometic and Kedron, who co-developed plasminogen, are two examples. It is currently in the late stages of development. CSL Behring also plans to explore plasma high-density lipoprotein. Patients will benefit from additional proteins and safe, effective plasma therapies.
Plasma collection is dependent on information technology. Donating plasma that is more than the donor is allowed to handle can cause health problems for the donor. A web-based database that allows cross-donation checks online was created to reduce these risks. Shire Plc, for example, installed computer systems in plasma collection centers. The data from these systems can be used to assess potential donors' health and improve plasma quality.
The new trend of using dried plasma products can help to grow the market in the future. The US military used dried plasma during World War II. However, it was eventually discontinued due to high infection rates. The FDA clarified its policies regarding dried plasma products for blood transfusion in October 2018. These include the best plasma sources and submissions for devices that make these products.
The Blood Plasma Products Market is also driven by increasing demand for therapeutic plasma products due to their various medical applications. With an increase in chronic diseases such as cancer, diabetes, and heart disease – more people are relying on these products for treatment options. The rising prevalence of blood disorders has also created a need for these products, further fuelling market growth.
---
---
Media Enquires
If you require any further information about a related market, please get in touch with us. we're happy to help you
+91 7008 614 496
+91 7008 614 496